TCV's Community Network has reached its goal of 2,000 community groups joining the network. The Conservation Volunteers believes that every community across the UK should have access to high quality local green spaces – safe, welcoming and loved by their communities – homes to thriving nature and thriving people.
TCV are committed to supporting our Community Network members who share our vision. We can only offer our membership for free thanks to the support of players of People's Postcode Lottery, so there has never been a better time to join us.
Benefits according to members: The Insurance is very valuable. We have also used online resources when helping to setup a new organisation to manage a specific woodland. We look forward to use supplier discounts and free trees at some point too!
We have been working closely with our Community Network members and TCV staff to develop more, quality resources in 2023. We hope these will support local conservation groups even more with the amazing work they are doing to protect and care for our green spaces. We have also been able to secure more funding for the TCV Chestnut Fund, which will in turn help us to distribute even more grants to help Community Network members make their projects happen!
Join our Community Network today as we work together to care for and protect our vital and precious green spaces.
Interested in joining our Community Network? Download the application form here.
____________________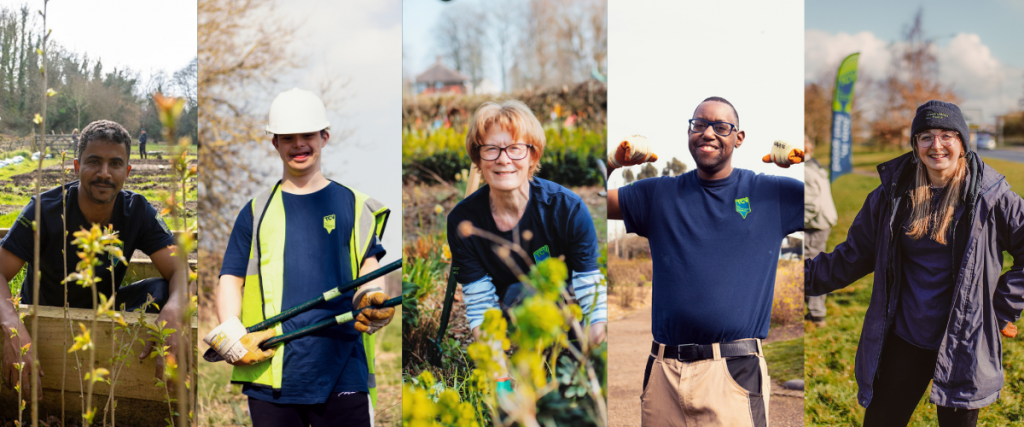 Keep up to date with the latest news and activities from The Conservation Volunteers by following us on Twitter, Facebook, LinkedIn and Instagram. You can also sign up to receive our Greenzine newsletter for more ways to get involved.