What better way to participate in this season of giving than improving the lives of those in your local community.
With Christmas just over a month away, The Conservation Volunteers are launching our Christmas campaign today and introducing one of our incredible volunteer, David, and his son, Joseph.
Christmas can be a particularly difficult time of the year for many people and this year we are sharing David's story, one where volunteering with TCV gave him the support and routine he needed to get his life back on track after a difficult period in his life.
After losing his partner to secondary cancer and becoming a single dad to their young son, David was grieving and adjusting to life without her. Feeling depressed, miserable, and lonely, David joined his local Green Gym.
Read David's letter here
We've got Christmas coming up and it's this time of year that gets to me a little, but I will keep volunteering to help me and Joseph, it's amazing."

David – TCV Volunteer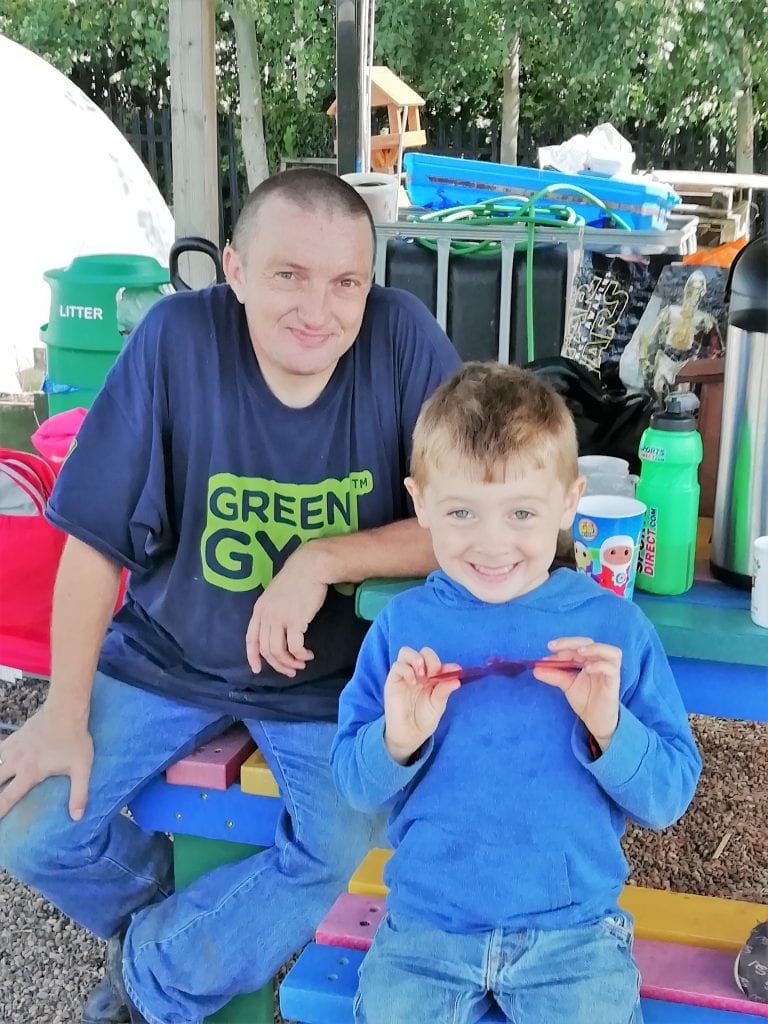 David's story is just one of the many people who turn to TCV in their time of need, but we need your help to be able to continue to support the people who need us the most.
If you can, please donate this Christmas so you can help TCV to continue to help others like David.
David's story demonstrates how TCV can help people when they need it the most. He has not only found confidence through volunteering, but to also in sharing his personal story and raising awareness for mental health. We are so very grateful."

Amy Brighton – TCV Fundraising Manager
Our volunteers all have their own personal journeys with TCV, but all TCV volunteers are local heroes. They go out in all types of weather to transform green spaces to help themselves mentally and physically, care for their local community and see nature thrive.
£10 could provide essential basic tools for a volunteer to help improve green spaces and give them confidence.
Christmas might look different across the UK this year, but with your help what will always remain is our determination and dedication to support our volunteers across the country.