Our team in Belfast celebrated receiving the Queen's Award for Voluntary Service last week with the Lord Lieutenant of Belfast, Mrs Fionnuala Jay-O'Boyle, CBE.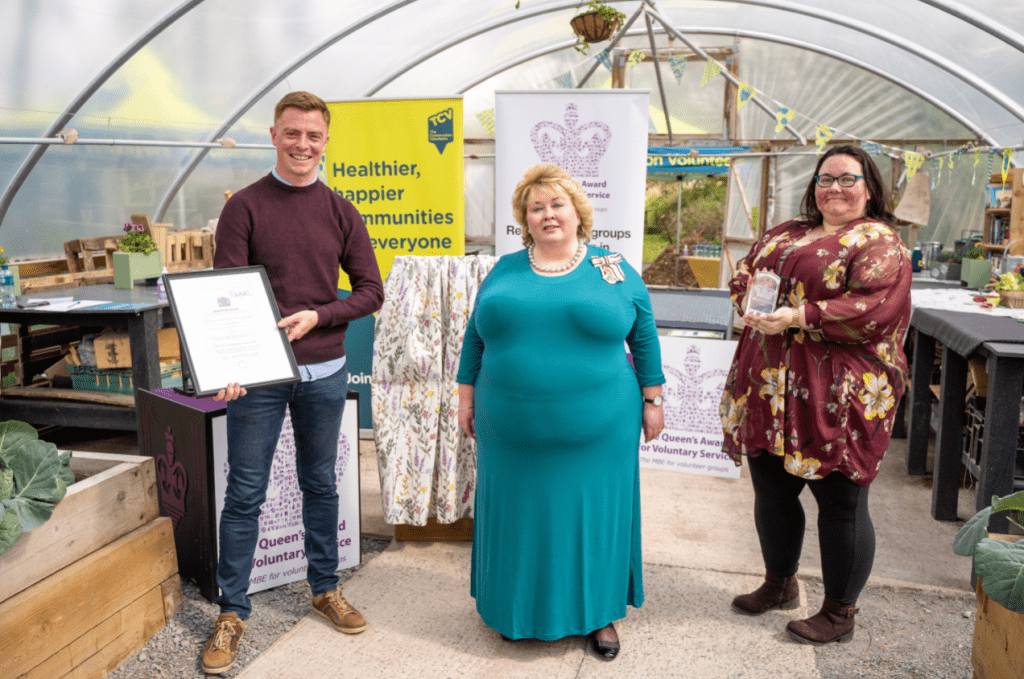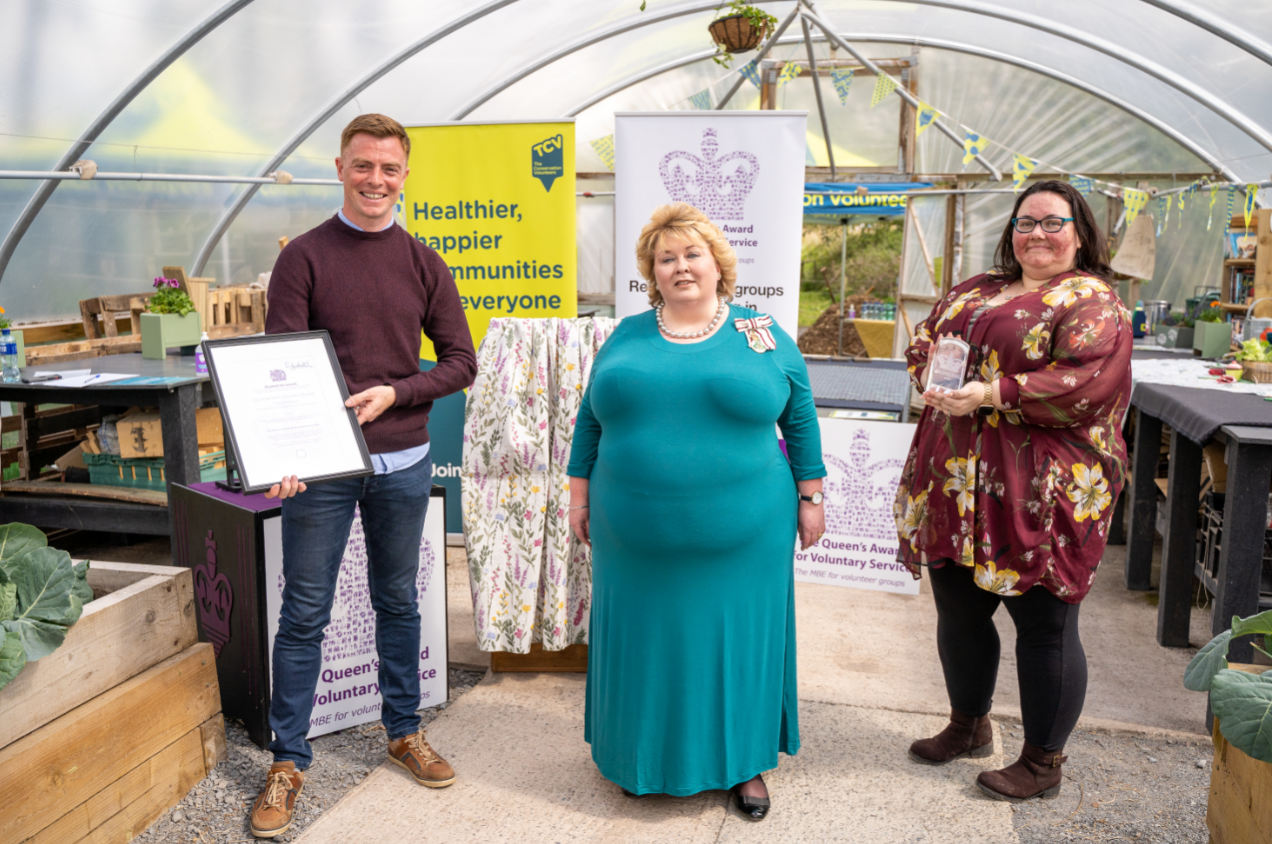 The Queen's Award is awarded for life and is the highest a voluntary group can receive in the UK. In fact, it's known as the MBE for volunteer groups!
The award aims to recognise outstanding work by volunteer groups to benefit their local communities. We already know our volunteers are worthy of such an award, but to be officially recognised for their efforts is fantastic.
A fitting ceremony
Created in 2002 to celebrate the Queen's Golden Jubilee, recipients of the award are announced each year on 2nd June, the anniversary of the Queen's Coronation.
The ceremony was due to take place in 2020, when the award was announced, but this was delayed due to Covid-19 restrictions.
Instead, a small group of TCV Belfast volunteers and staff celebrated their award in a Covid-19 secure way with an award ceremony held in a polytunnel. It was a fitting location to highlight our work to connect people and green spaces.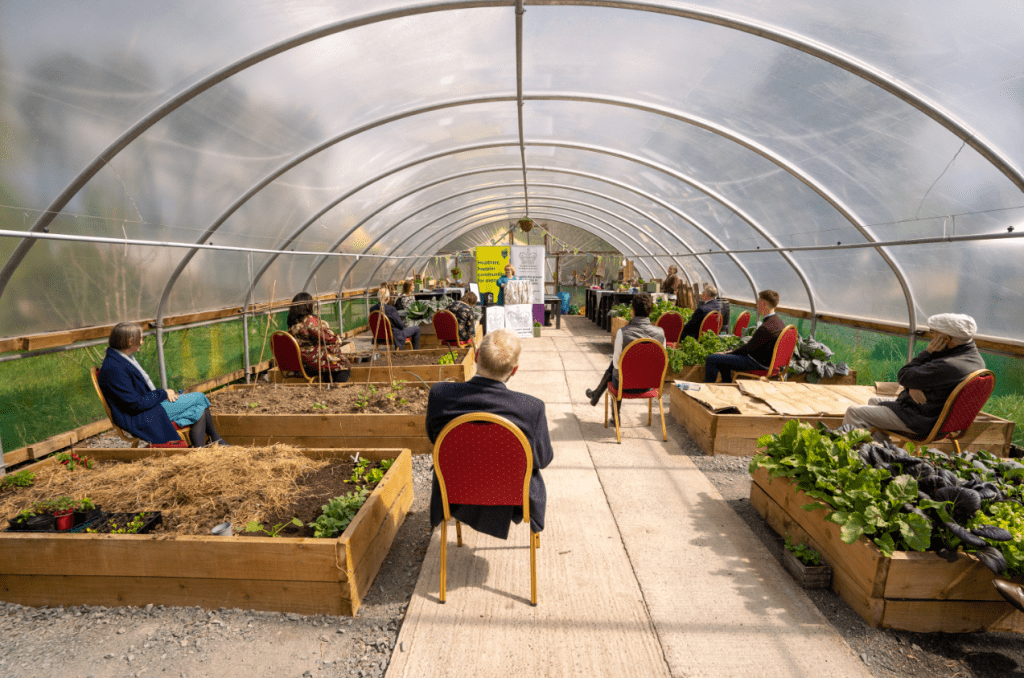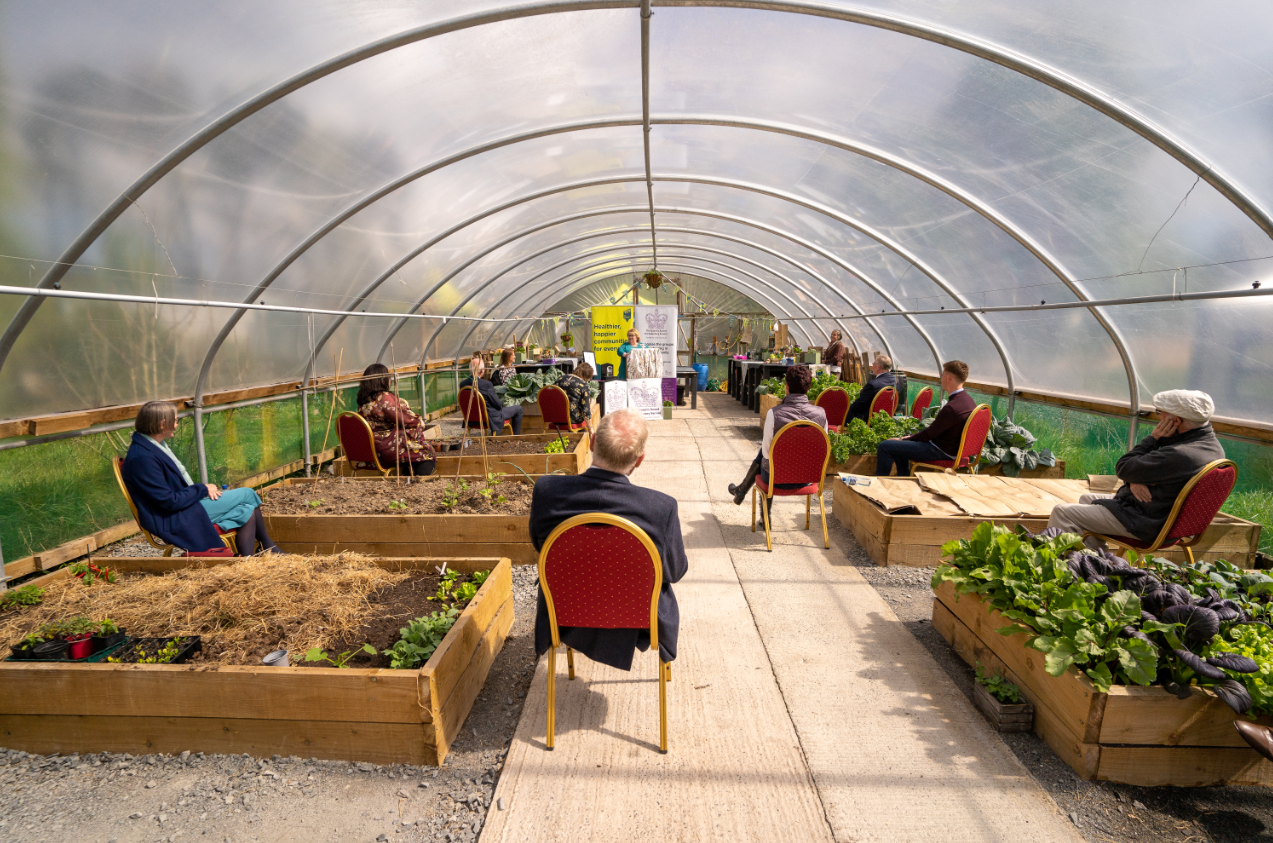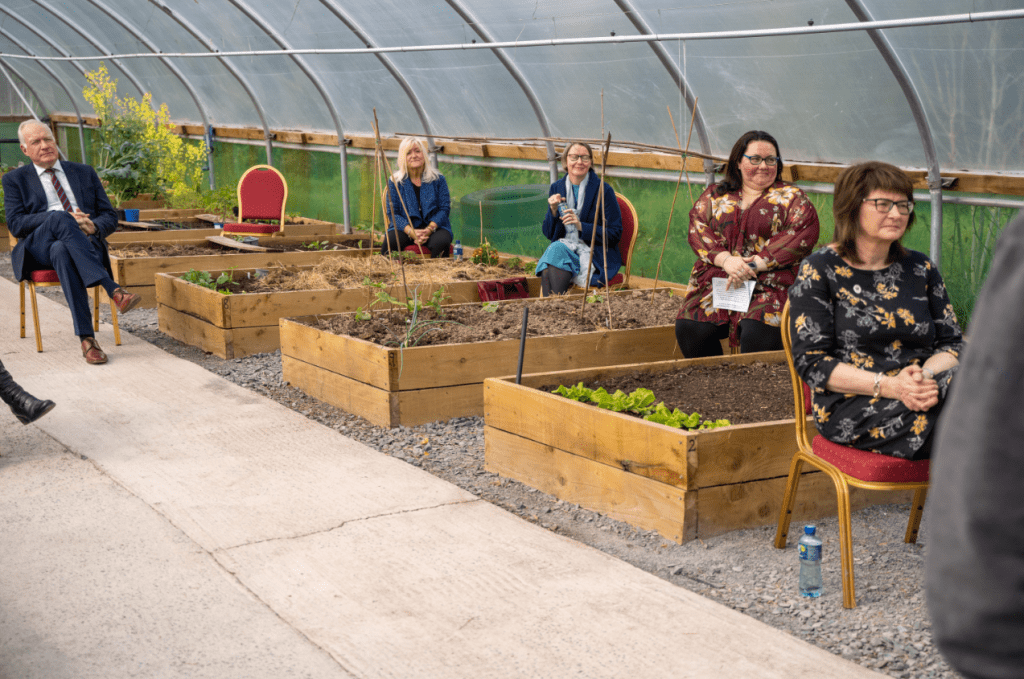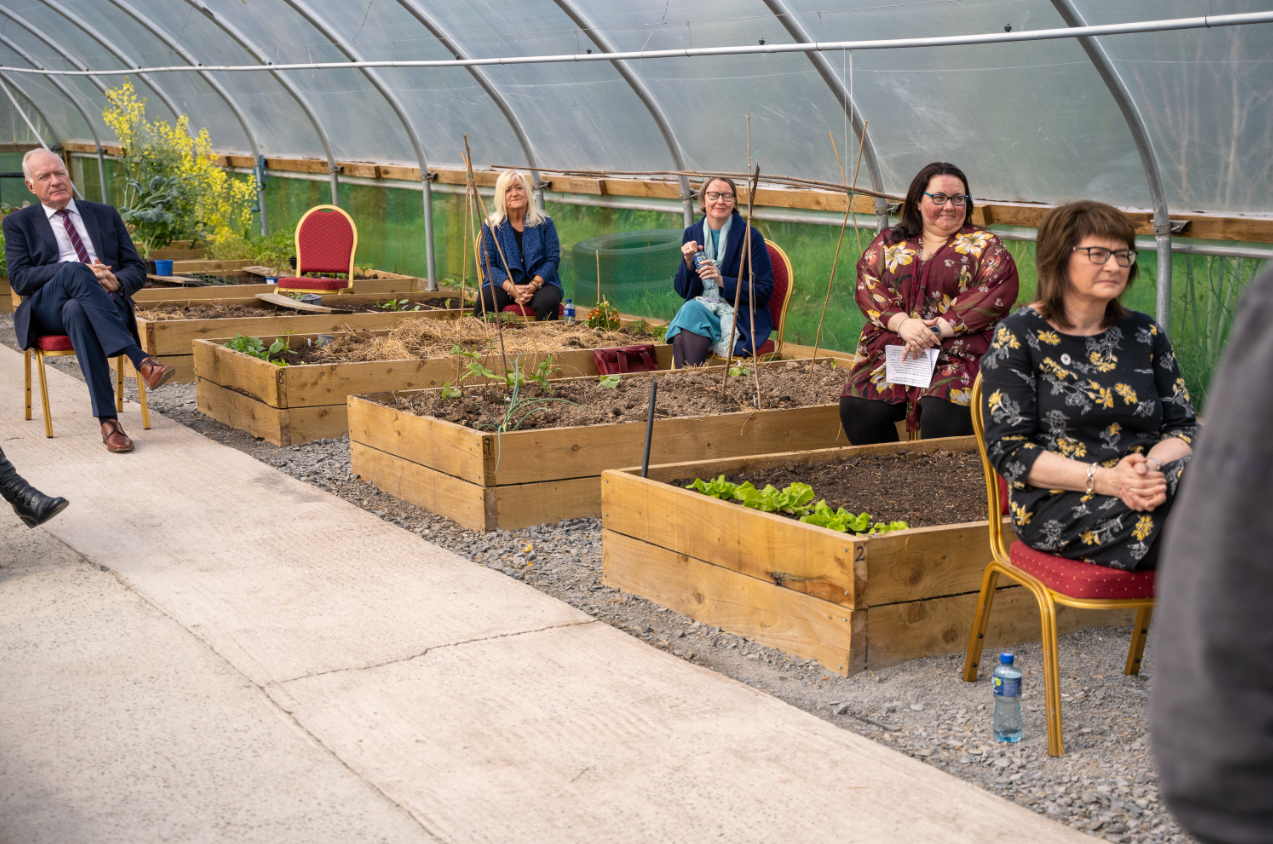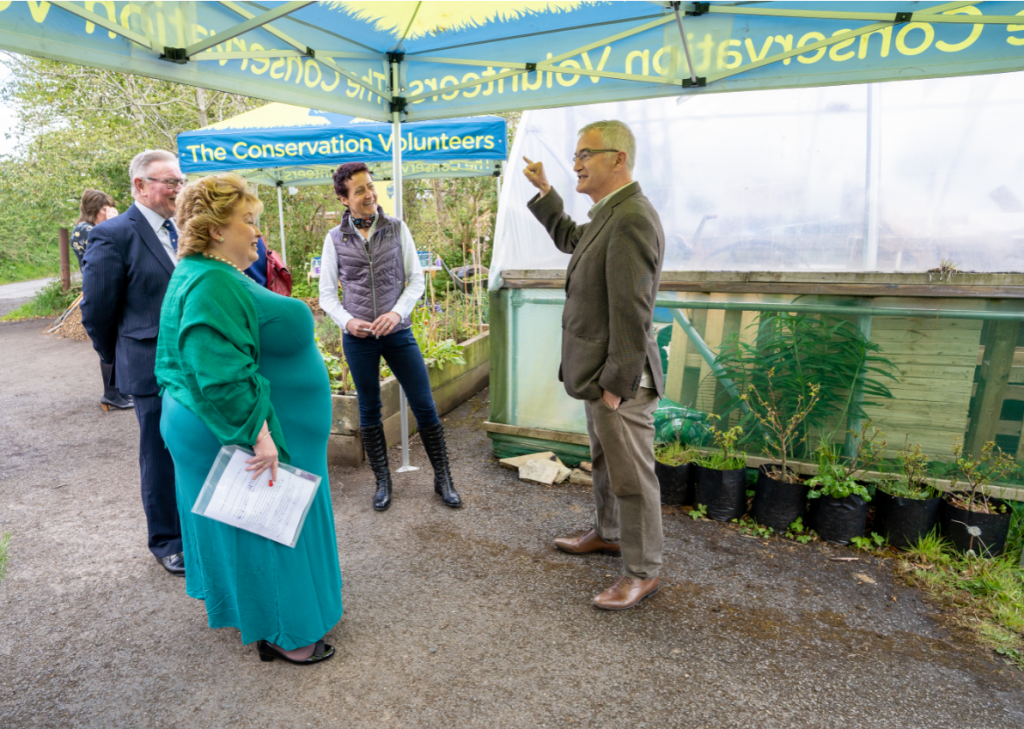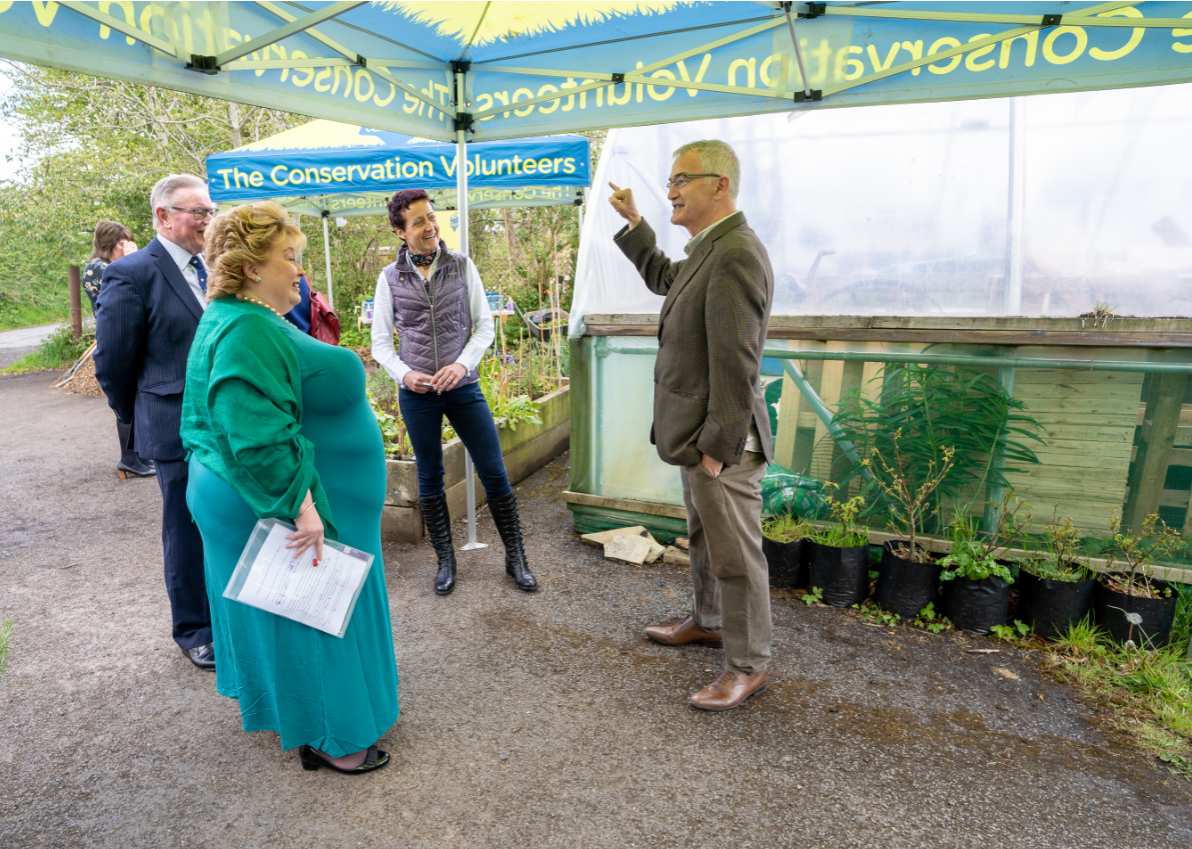 TCV Belfast volunteers and staff were honoured to receive their commemorative crystal award and certificate from the Lord Lieutenant, who is the official representative of The Queen.
Dianne Keys, Operations Leader said: "We are absolutely thrilled to win the prestigious Queen's Award for Voluntary Service. TCV strives to provide positive opportunities for volunteers to engage with community projects to improve their local environment and their own physical and mental wellbeing. This award is a great achievement for all those who devote their time and energy to making a difference. Many thanks to our wonderful team of volunteers".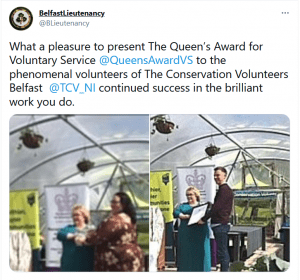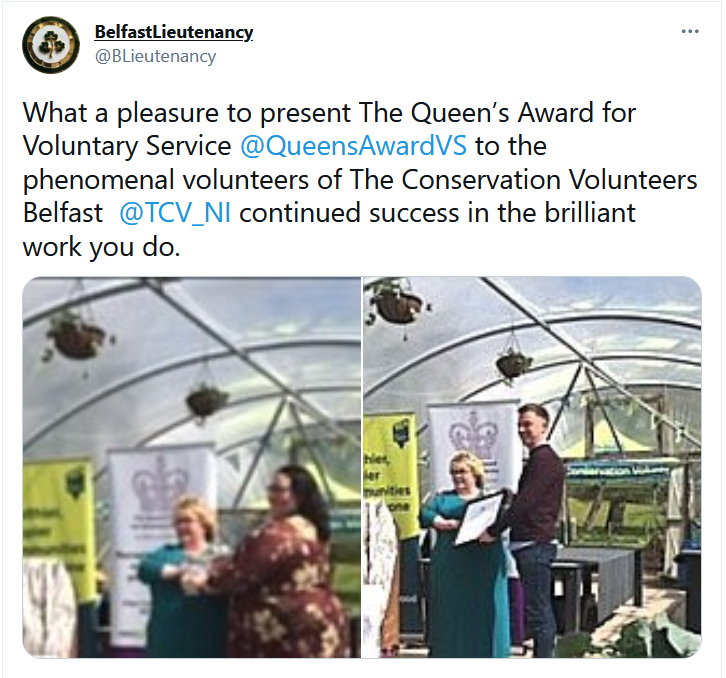 TCV Belfast works with volunteers and communities across the city to connect people with their local greenspaces. Projects include treeplanting, creating wildlife gardens and outdoor classrooms in schools and introducing people to growing their own food through their Green Gym programme. They also deliver training and employability support, helping volunteers gain new skills and experiences and working towards employment in the environmental sector.
Find out more about The Conservation Volunteers in Northern Ireland here.