National Tree Week has come to an end but the legacy of the work by hundreds of TCV volunteers who have planted trees this week will last for decades to come.
We want to thank every single one of our volunteers who attended tree planting event this week and the 100s of community groups who ordered free trees through the Mayor of London and I Dig Trees tree planting programmes.
TCV's 60th anniversary tree planting
To start National Tree Week off, we held our 60th anniversary tree planting event in West Hampstead on Saturday 23rd November. We were joined by over 100 TCV volunteers who braved the cold and damp conditions to plant 3,500 new native trees.
The event was supported by City Hall and the Deputy Mayor for Environment and Energy Shirley Rodrigues joined us at the event.
It's fantastic to see so many Londoners, community groups, charities, schools and others coming together to plant thousands of trees – part of the 100,000 that will be planted this winter with City Hall support.

Shirley Rodrigues – Deputy Mayor of London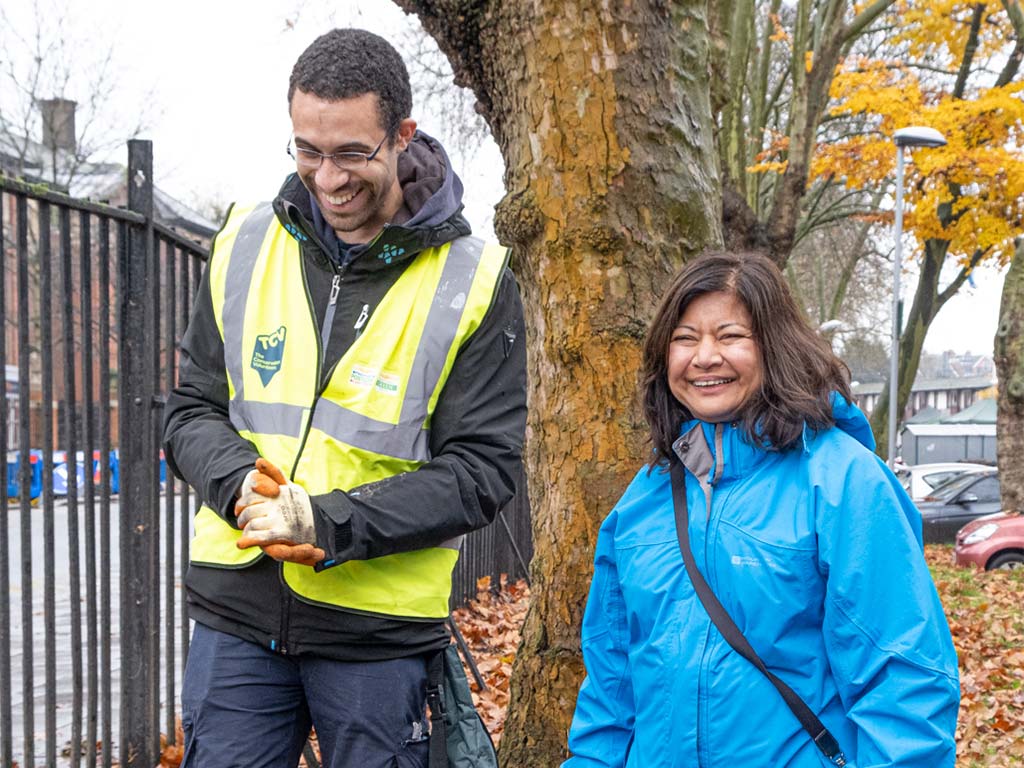 OVO Energy lends a hand
Our I Dig Trees partners OVO Energy also lent a hand, with the trees planted going towards the incredible target of 1 million trees being planted in the UK by the end of this tree planting season.
I Dig Trees is OVO and TCV's tree planting scheme and it's really important because it's a great example of what we can achieve when we come together, because planting a tree is one of the most simple and powerful things we can do in the fight against the climate crisis.

Sophie Muller, Head of Brand Marketing at OVO Energy
We couldn't have put it better ourselves!
Latymer Upper School
Our London team didn't have long to recover before they were back out planting trees again on Monday 25th November, this time with the pupils of Latymer Upper School.
Over 1,200 pupils planted more than 6,000 trees and hedgerows across West London, setting a new green record!
'Environmentalism and Sustainability' is the school's current charity theme, as chosen by the pupils, reinforcing that fact that young people are at the forefront of the fight against climate change.
Great initiative to get the school actively doing something positive for the environment.

Teacher from Latymer Upper School
TCV was delighted to support the event and help inspire the next generation of conservation heroes.
Across the rest of the UK
Across the UK, community groups and schools were planting their free trees, including TCV Isleworth Green Gym who planted trees at Redlees Park with local volunteers.
In Glasgow, the fantastic team at Sunnyside Primary planted trees for #HedgesForHogs, part of the HogWatch project in Scotland.
At the other end of the UK, Tiverton Tree Team in Devon let us know that the trees they received as part of I Dig Trees were being planted on Saturday 30th November across 3 sites as part of Mid Devon Council's vision to reach net-zero carbon emissions by 2030.
Hundreds of UK community groups have joined forces with voluntary, private and public sector organisations to address the climate emergency by planting trees this National Tree Week.

Darren York, TCV Chief Executive
National Tree Week not only focused on planting trees on land where trees are not currently planted, but expanding our woods and forests to help the reforestation in England, which is at record low rates.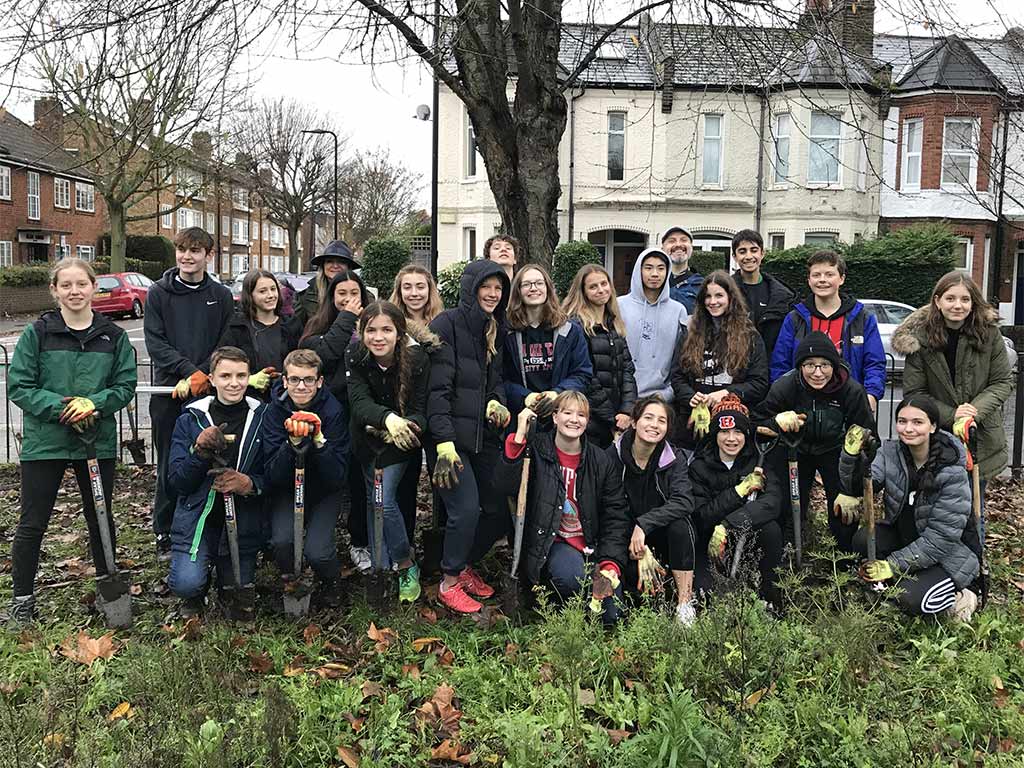 TCV National Forest teamed up with Coton-In-The-Elms Primary School to plant trees in Swadlincote. The National Forest is 200 square miles of mixed habitat forest stretching from the western outskirts of Leicester to Burton upon Trent in the Midlands.
Share your event
There are so many more tree planting events that have happened this week that we could tell you about, so to see what the TCV groups and community network have been up to, head over to our Twitter page.
Don't forget to share your tree planting event with us by tagging @TCVtweets and using the hashtag #JoinInFeelGood