Conservation volunteering activities every Monday, Wednesday and Friday.
If you love being outside and active, you enjoy nature and want to help the environment, if you like being part of a team and making a difference in your area, why don't you join us! We have conservation activities every Monday, Wednesday and Friday. There's a range of tasks from woodland maintenance to footpath clearance to litter picking, all helping to make our local green spaces nicer for everyone, to improve the environment, and to help people to connect with nature and boost health and wellbeing.
Sessions are fun, free and friendly, and activities can be adapted for different levels of ability or experience.
We are always open for new volunteers. You can meet us outside the Fearon Road offices at 9.30am for a lift in the minibus, or meet us on site. Most of the activities are currently in the Hastings/Rother area but they can be further afield, see the schedule below.
Join in, feel good!
All of the sessions are led by a member of staff or an experienced Lead Volunteer who will provide training and guidance on all tasks. You don't need to bring any tools or equipment, just wear rough clothing and sturdy footwear and bring your own packed lunch. Gloves are provided, free tea and coffee will be available.
We would love to see you at one of our sessions. Get in touch by calling Carrie Edmonds on 07764 655609 or emailing: carrie.edmonds@tcv.org.uk
You can also follow us on Facebook or Twitter.
Programme
We have sessions every Monday, Wednesday and Friday.
Mondays & Wednesdays: Conservation days at Rother/Hastings sites, locations often finalised at short notice depending on tasks required, please contact Carrie to find out. Leave Fearon Road at 9.30am; approx finish time 3pm.
Fridays: Conservation sessions at South Wood, Potman's Lane, Ninfield (National Grid). Leave Fearon Road at 9.30am for a 10am start on site; finish 1pm.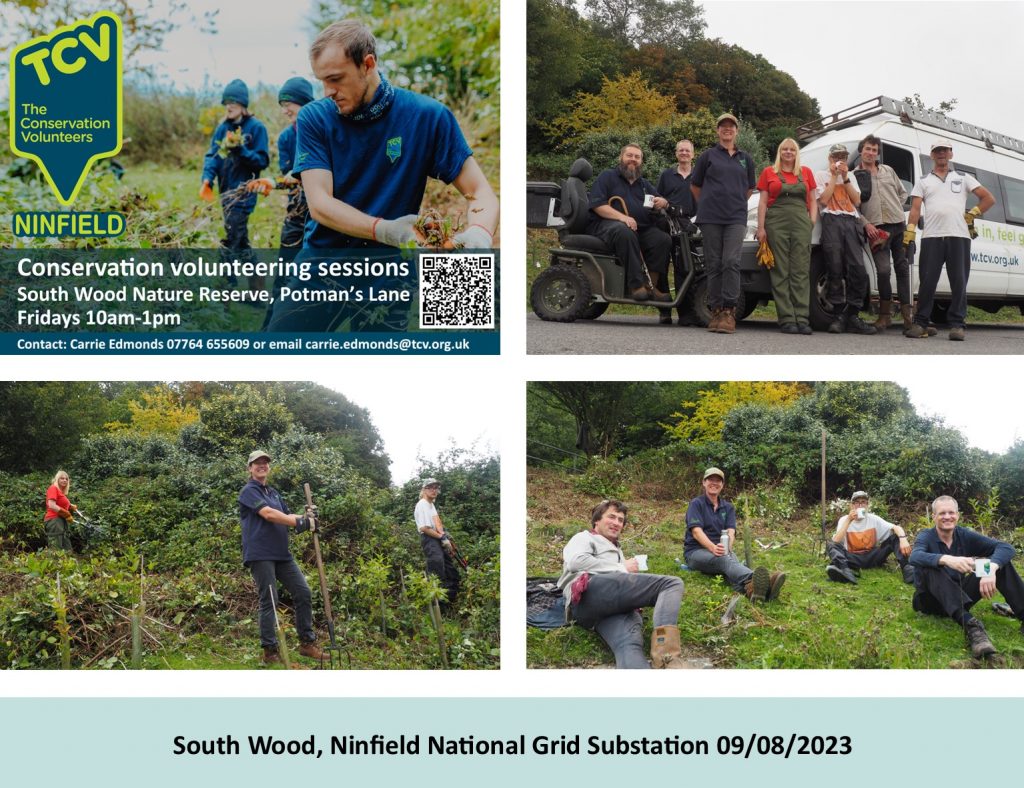 We frequently add new projects to this programme as and when they're arranged; this is often done at short notice, so do check back frequently.
We also run the extensive East Sussex Health Walks programme.
Further Information
Carrie Edmonds 07764 655609 / carrie.edmonds@tcv.org.uk
TCV, Blacklands Business Centre, 11-15 Fearon Road, Hastings, East Sussex, TN34 2EP
Previous activities: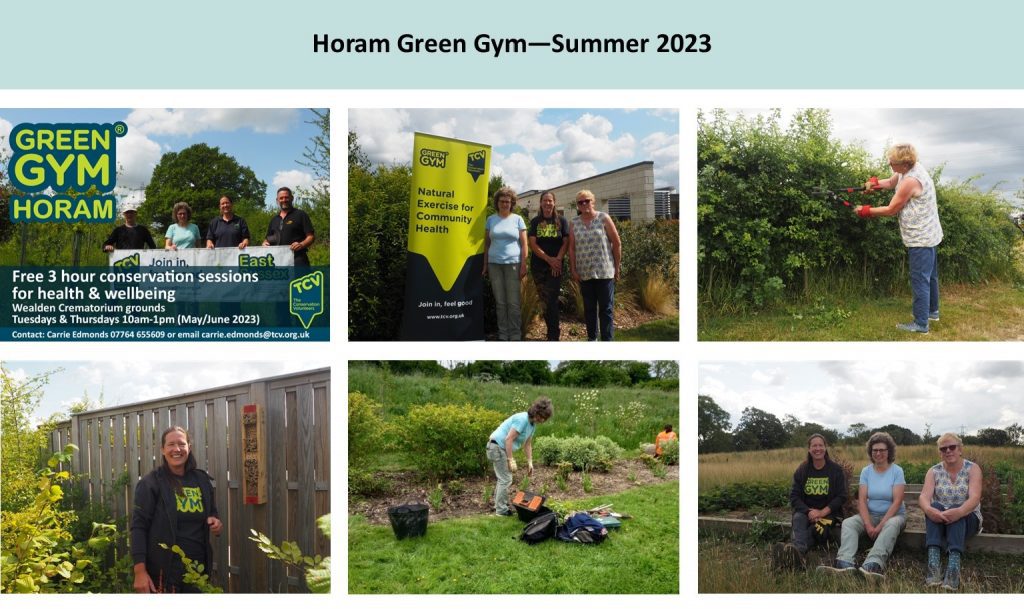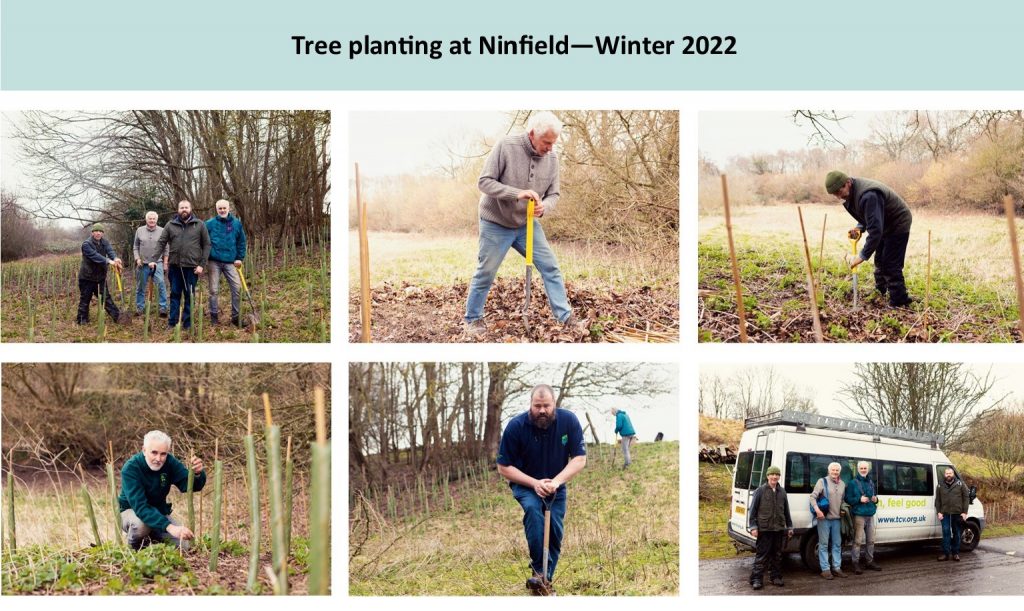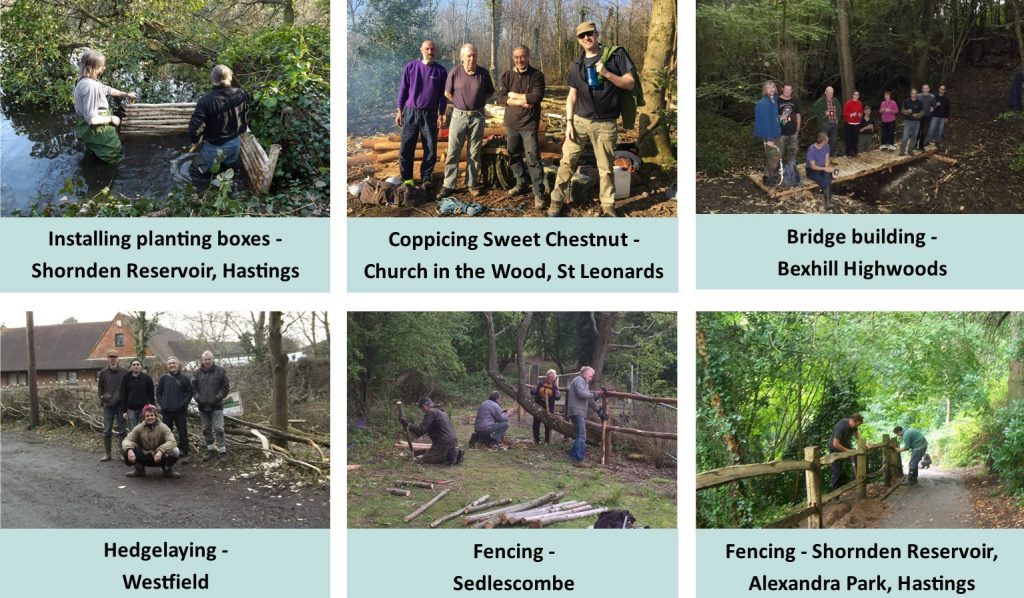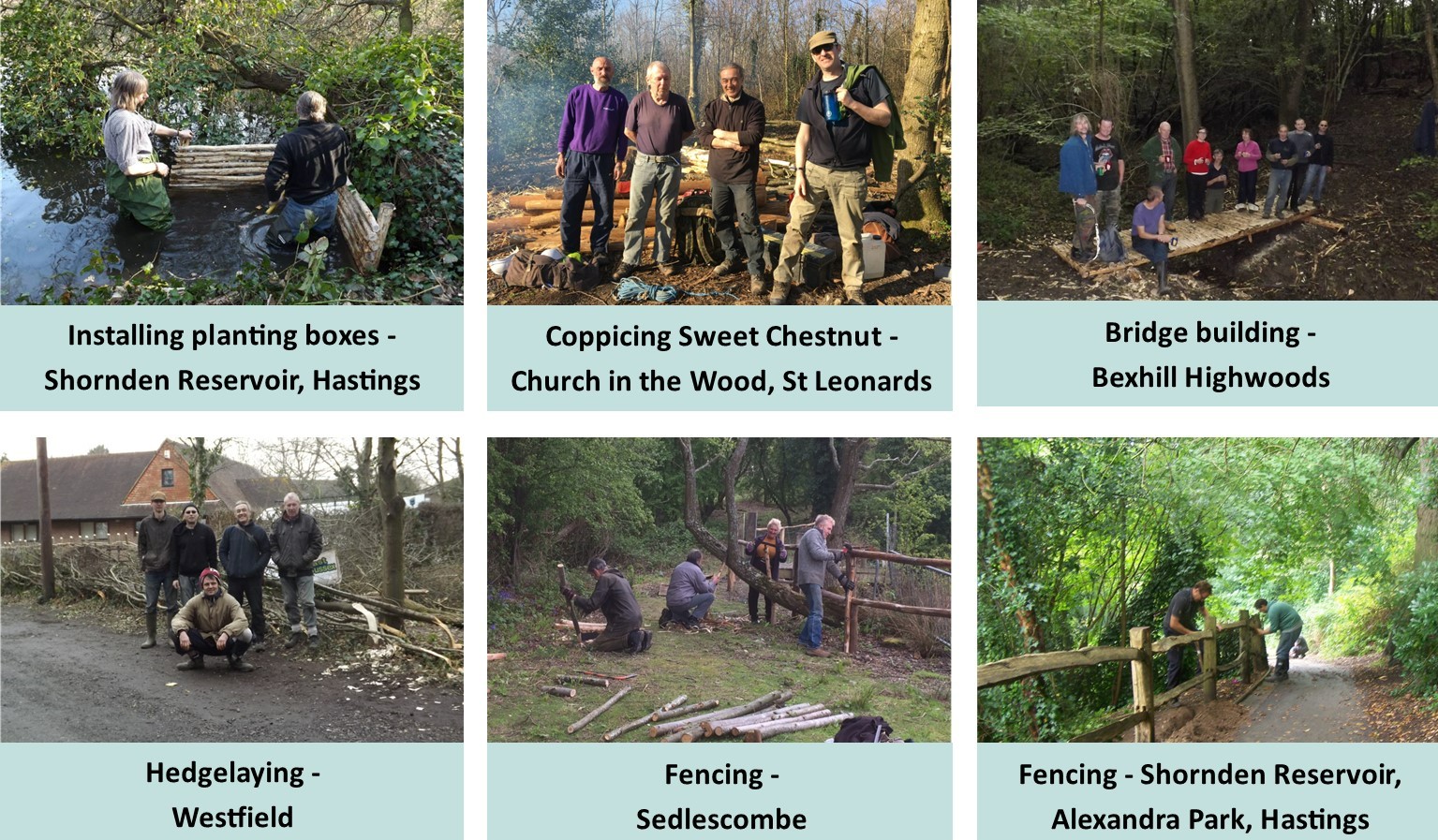 Funders and partners
The Biodiversity Action Team's current programme is supported by and delivered in partnership with the following organisations:
Court Lodge Farm
Hastings Borough Council
High Weald AONB Unit
Mid Sussex District Council
Sussex Lund
The Woodland Trust
The Conservation Volunteers would like to thank everyone from these organisations who we have the good fortune to work with while running the East Sussex Biodiversity Action Team.