TCV in Hastings are looking for new volunteers.
Volunteering provides many opportunities and benefits:
It is a great way to meet new people and feel more involved with the local community. It helps individuals become fitter and healthier, as well as improving mental wellbeing.
Finally, it allows individuals to work on enhancing their local wildlife areas and improve local green spaces for everyone to enjoy.
Sessions are fun, free and suitable for all ages and levels of ability. TCV works hard to ensure all our sessions are covid safe, providing PPE. Volunteers do not need any training or equipment with them as everything is provided by TCV.
We would love to see you at one of our sessions. You can get in touch by  emailing joshua.ross@tcv.org.uk
Our regular volunteers said, "Volunteering made me feel closer to nature" and "It really helped my mental health and happiness".
The team runs projects every Monday, Wednesday and Friday.
A lift is normally available to and from the site from our Hastings office in our white minibus. Just turn up and meet us outside the gate next to the TCV office on Fearon Road.
Programme
We frequently add new projects to this programme as and when they're arranged; this is often done at short notice, so do check back frequently.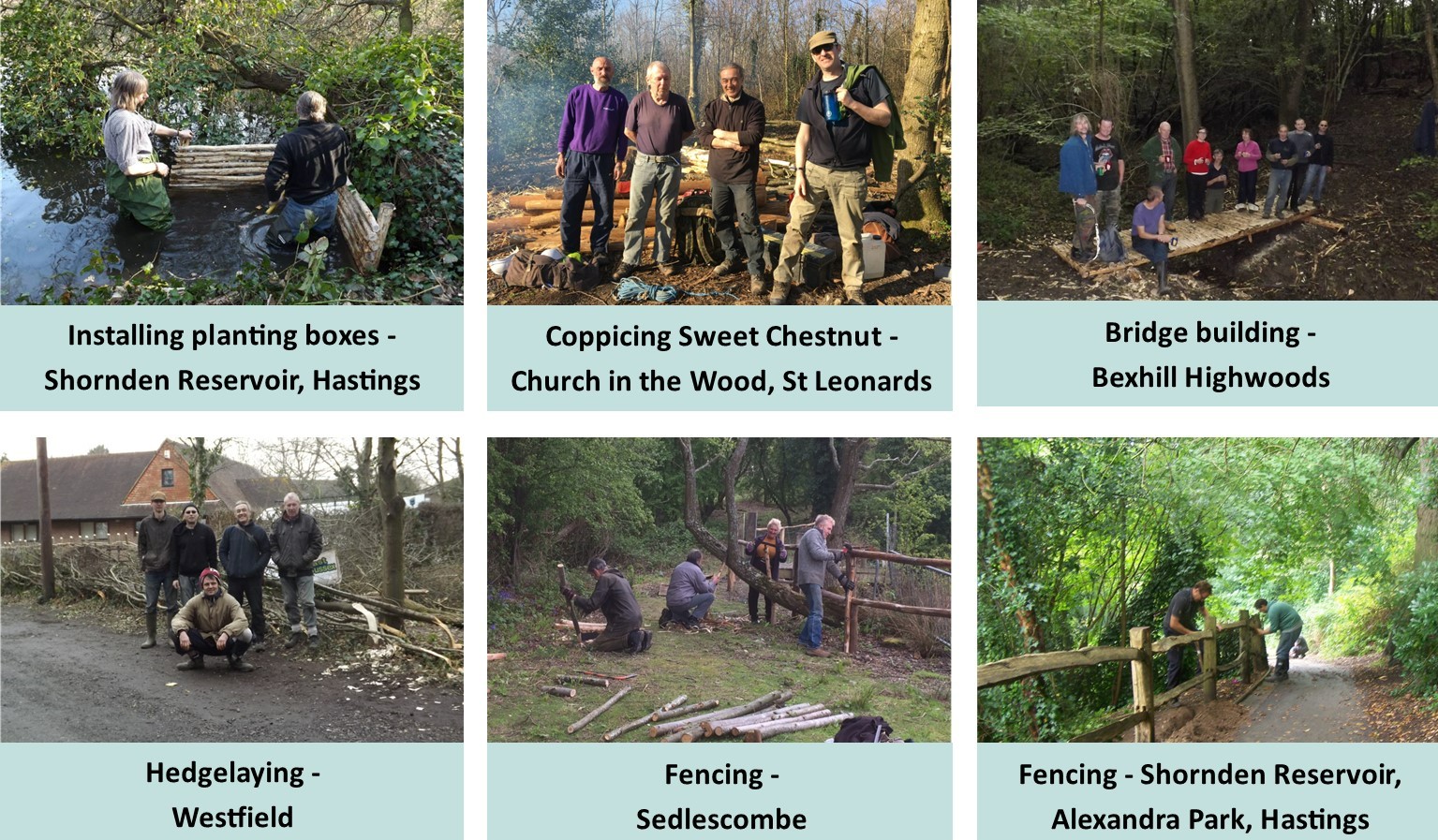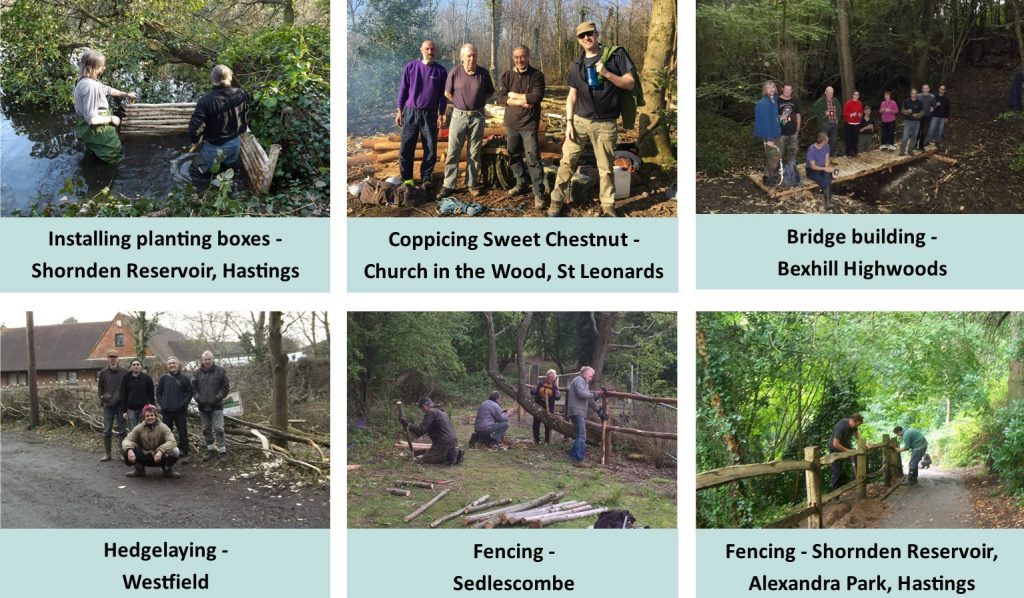 We also run the extensive East Sussex Health Walks programme.
Further Information
Josh Ross: 01424 444 675 / 07764 655609
email: joshua.ross@tcv.org.uk
TCV, Blacklands Business Centre, 11-15 Fearon Road, Hastings, East Sussex, TN34 2EP
Funders and partners
The Biodiversity Action Team's current programme is supported by and delivered in partnership with the following organisations:
Court Lodge Farm
Hastings Borough Council
High Weald AONB Unit
Mid Sussex District Council
Sussex Lund
The Woodland Trust
The Conservation Volunteers would like to thank everyone from these organisations who we have the good fortune to work with while running the East Sussex Biodiversity Action Team.