Corporate volunteering is an exciting way for your team to take on a different kind project and make a visible difference.
We host 'employee action day' projects on our community woodland sites, for teams from a range of corporate environments.
We have decades of experience helping all sorts of people enjoy the great outdoors.
We pride ourselves on working with people, making them comfortable, and teaching the skills they need to get stuck in.
An employee action day is a challenge to take on something new. We're confident your colleagues will surprise themselves with what they can achieve, both as individuals and as a team.
Our sites have full facilities close to major road and rail links, and have capacity for groups of up to twenty at a time.
A fantastic and productive day had by all. A well organized event facilitated by the TCV South Yorkshire team. We're aching today from the hard graft, but it was worth it to be part of such a worthwhile experience

Katie McGowan, NatWest, May 2017
We provide the leadership, equipment, and know-how. All you need to bring is your commitment and enthusiasm!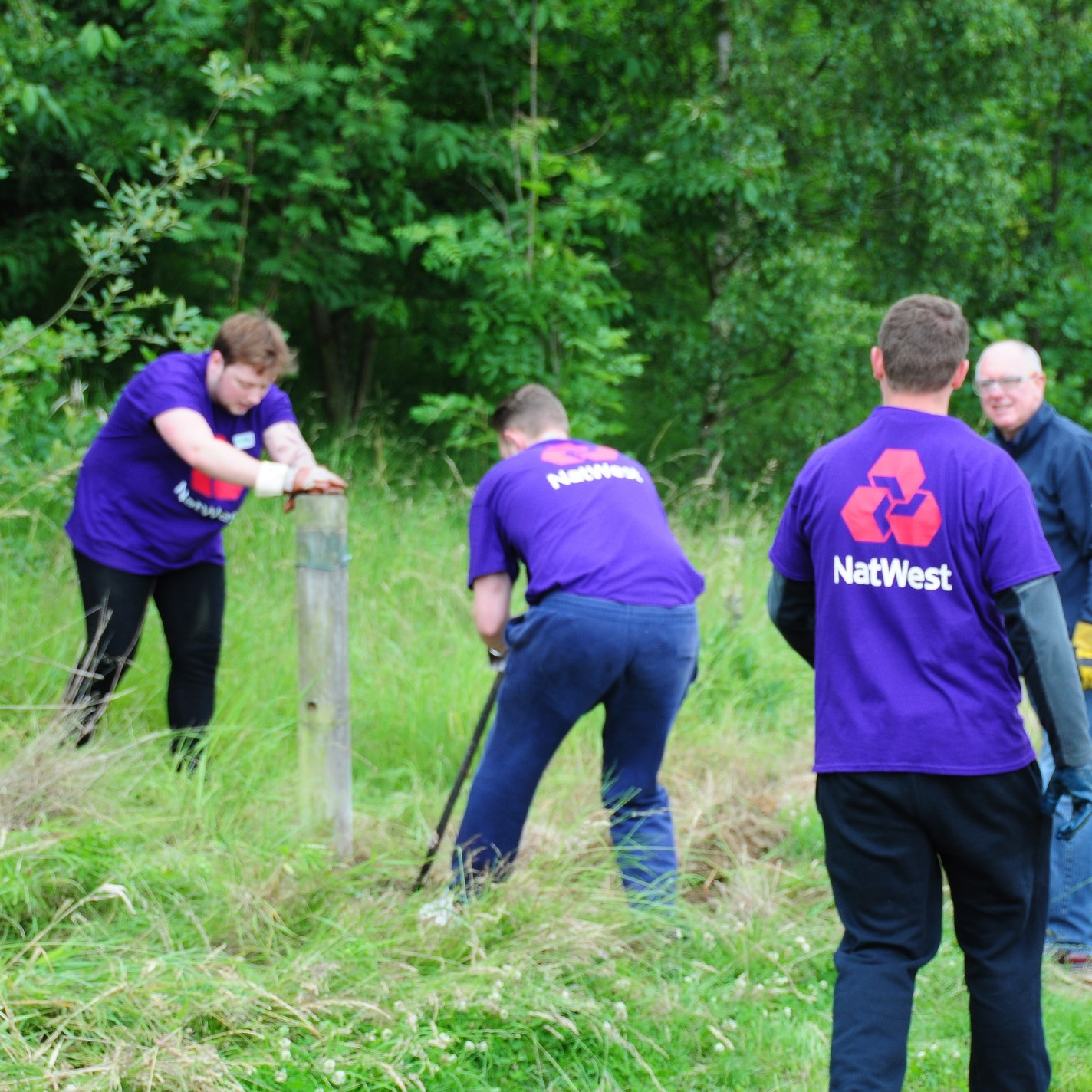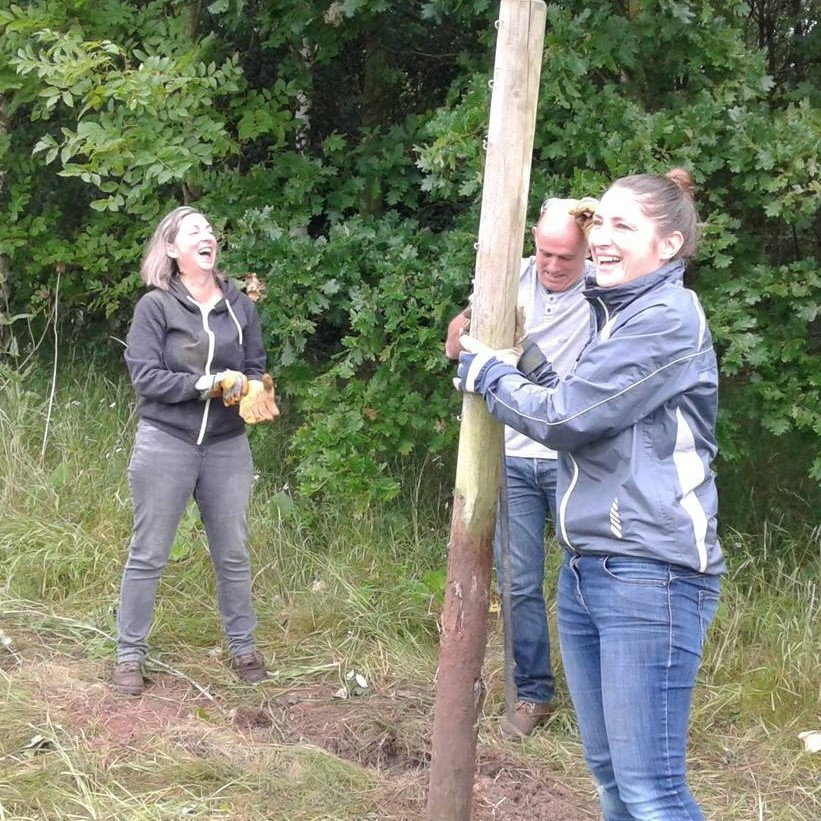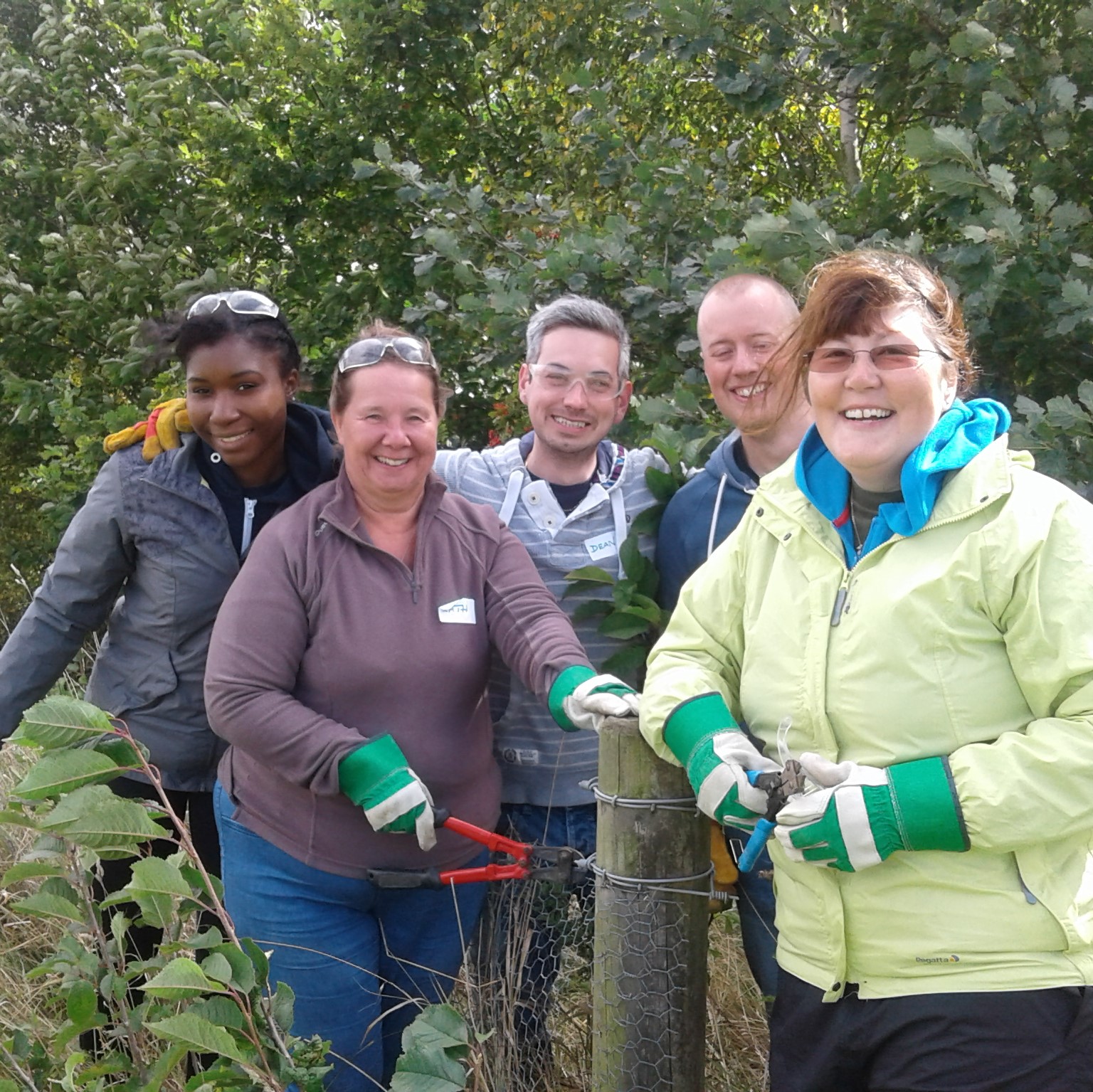 Contact TCV South Yorkshire
For enquiries about corporate volunteering and employee action days, please contact: