The Conservation Volunteers are taking action every day to enhance the environment across the South Yorkshire communities across Barnsley, Doncaster and Rotherham.
In partnership with The Land Trust, we work with communities to care for seven fantastic Community Woodlands across the region and in doing so provide a broad range of opportunities and great ways to get involved, learn something new, stay fit or make new friends.
Our welcoming team, based at our head office in Doncaster, are always on hand to answer your enquires and help you make the most of getting involved.
Community events
We deliver and host a range of wonderful community events on the woodlands over the year. These range from guided walks for a handful of people, chances to help with recording the wildlife on site, to community celebrations involving hundreds, holiday clubs and much more. Click here to download our 2018 programme or follow us on Facebook to find out the latest news.
If you are interested in hosting an event or using any of the woodlands for a club or society, get in touch and see how we can help.
Make a difference and donate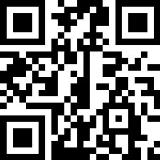 Help support our vital work and make a donation to The Conservation Volunteers in Sheffield and South Yorkshire.
Click the link below to find out more about what your contribution will be put towards or scan our Smart SMS QR Code on the right using your smart phone to donate now.
Text Costs £3.00 plus network charge. The Conservation Volunteers receives 100% of your donation. Obtain bill payers permission. Customer care 08448479800.