A new green space for Edmonton locals to design, care for and enjoy together.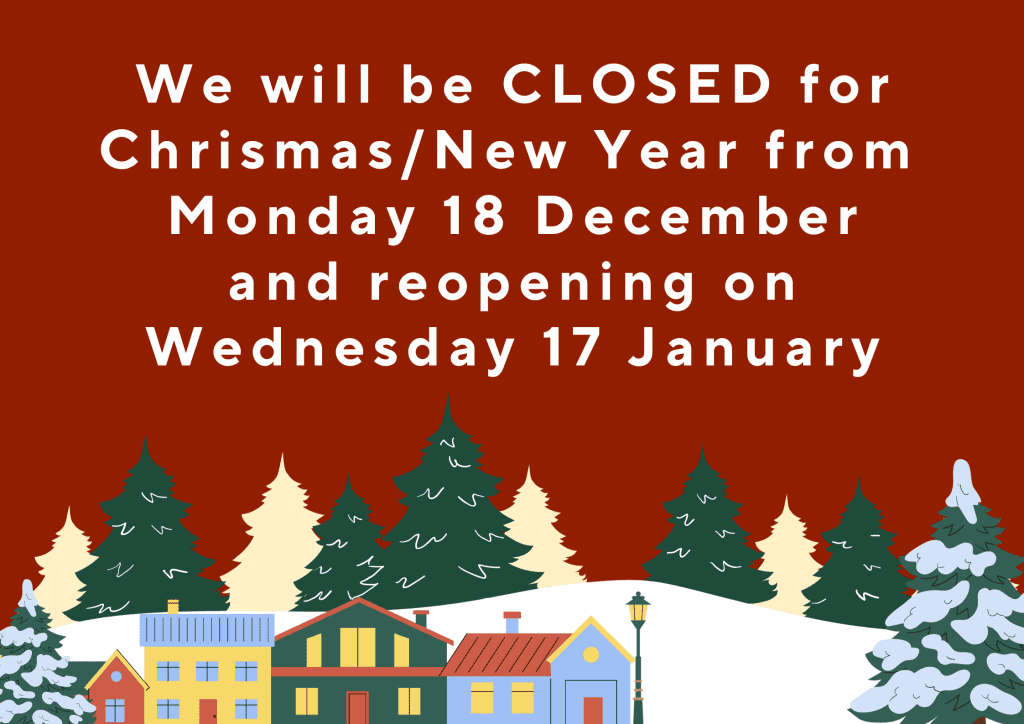 The garden offers opportunities for everyone to get involved. Share your own skills and talents or learn a new one. Help us grow food; create pollinator and wildlife attractions; and join in with our under 5's club, workshops, and family community events to help you get active and grow the Meridian One Community Garden.
We'd love to hear from local individuals, gardeners, herbalists, carpenters, artists (musicians, spoken word artists, poets, sculptors, muralists, painters, etc.) and community groups with suggestions for potential events and garden development ideas.
Gardening Green Gym volunteering
Join our weekly allotment gardening Green Gym sessions. We offer free food growing, craft and carpentry activities each week.
Sessions are free and will be held weekly on Thursdays 10.45am – 2pm. Come as and when you can. Please wear sturdy shoes and bring refreshments for a 12.30pm break. We will provide gloves and tools. More information here.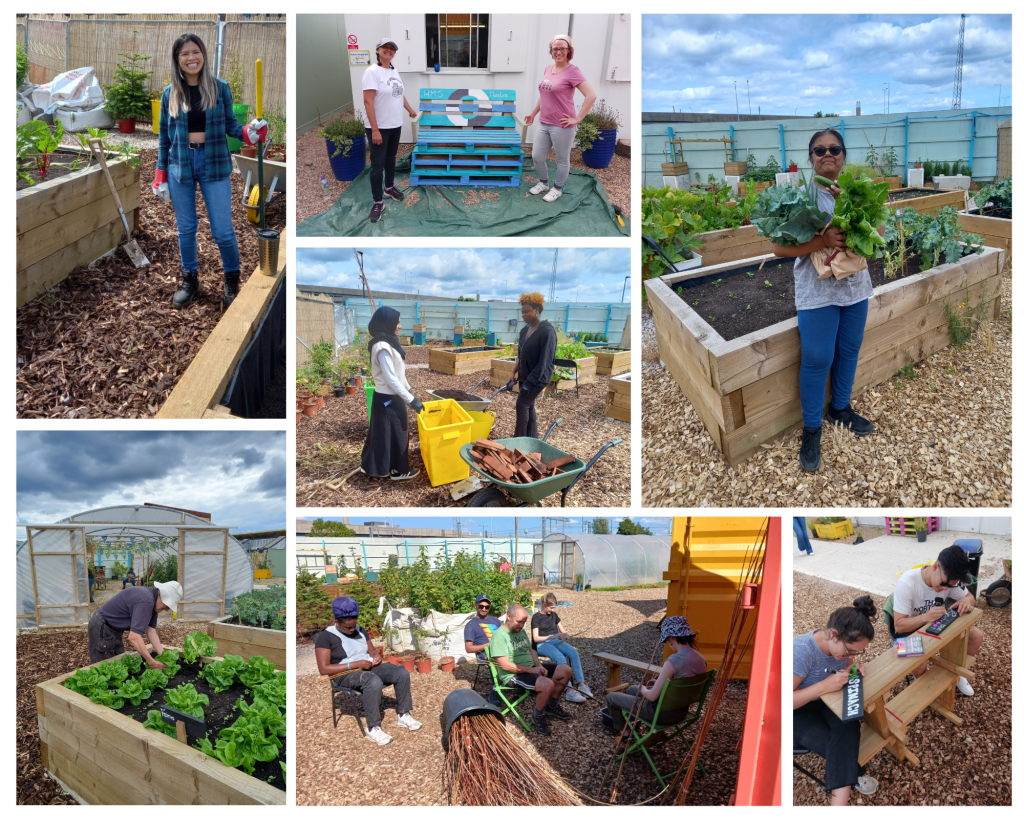 Under 5's Nature Explorers Club
Come along to our fun, free, weekly activities and arts and crafts club – Nature Explorers, for under 5's, on Fridays 10am – 12pm Sessions will include nature-themed activities and storytime. Refreshments provided. Contact us for more information and to book your first session.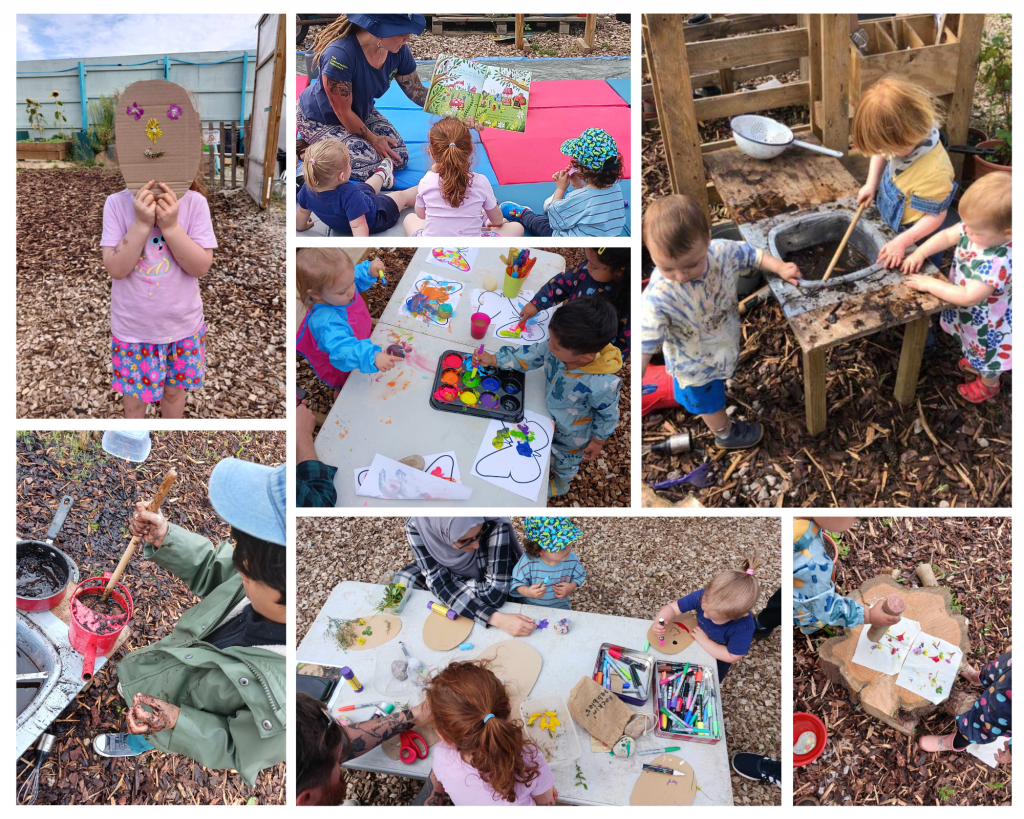 About the site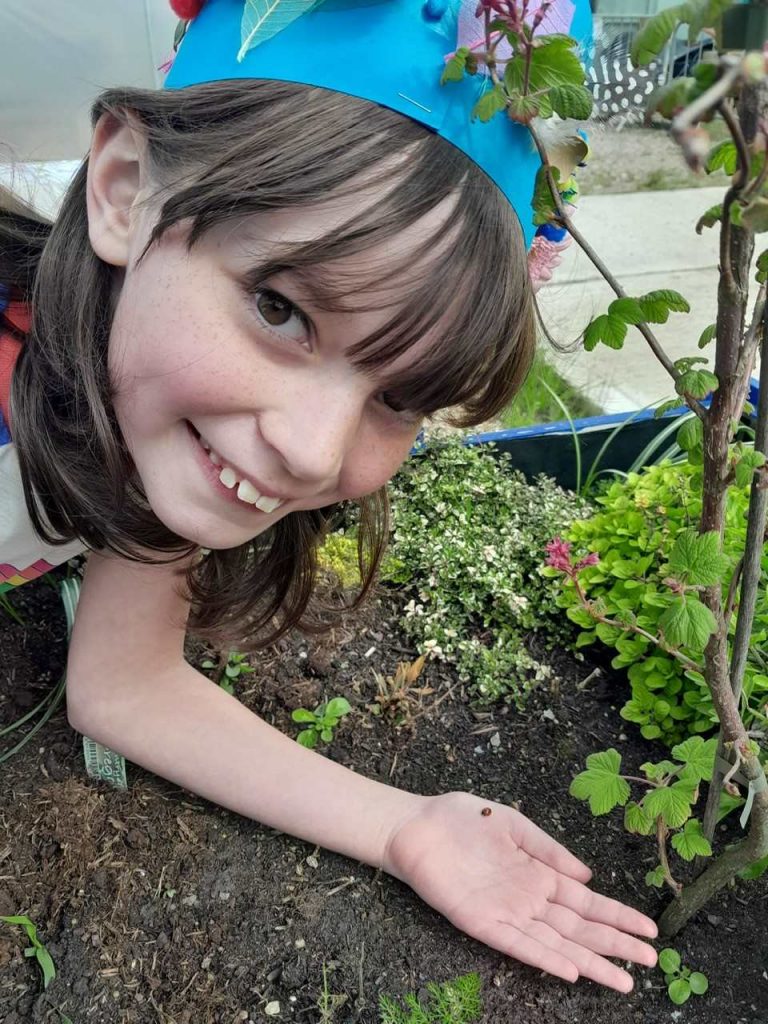 'Meridian One', is a cleared piece of the former national grid gas works site, in between Meridian Way and the West Anglia main line railway line to the east (served by Meridian Water train station). It is being developed by Countryside Partnerships as part of a 25-year regeneration scheme of the Meridian Water area.
The Meridian One Community Garden is a meanwhile site on that plot for the next 10 years, which will expand over time as adjoining patches of land are released to us. To help the community get things started, The Conservation Volunteers (TCV) will manage the site for the first four years from Autumn 2022. See below for opening times and volunteering and educational opportunities. From time to time, we will also be hosting a range of workshops and family events.
How to find us
Location map
Autumn/Winter Opening Hours
Monday – Friday – open 10am – 4pm
Thursdays – Gardening Green Gym 10.45am – 2pm
Fridays – Under 5's Nature Explorers Club 10am – 12pm
Address
TCV Meridian One Community Garden, London, N18 2DX
What3Words://this.cakes.making
Directions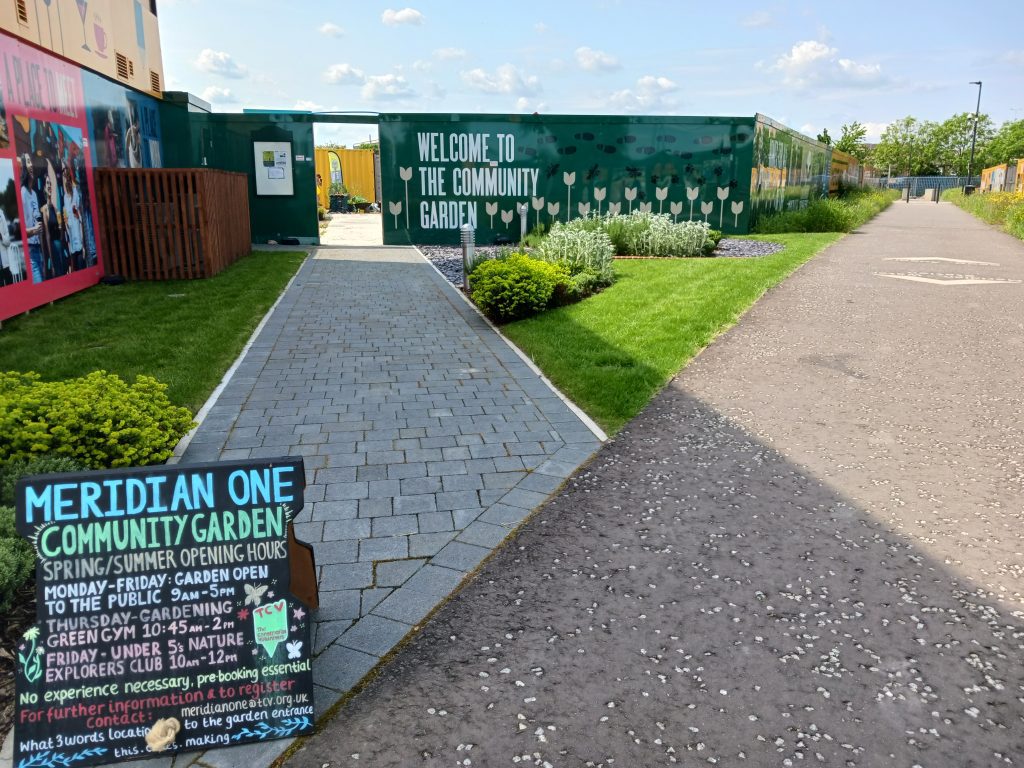 Nearest station Meridian Water. Exit station onto Meridian One building site, turn right and follow the footpath to the Meridian One Sales and Information Suite. The entrance gate to the Community Garden is on the far side of the Suite.
On foot from Lea Valley Tesco Extra, cross the trainline via Meridian Water station and follow the instructions from there.
From Albany Road, continue past the Meridian Angel Primary School car park and onto the footpath around the building site. The Garden entrance is just before the Sales and Information Suite.
Access and Parking
The site is well served by public transport. Please use the train, bus, cycle or walk where possible; there is no parking on site. Bicycles can be brought on site at owners' risk. Buses stopping nearby include 34, 192, 341, 444.
Educational workshops for school groups
We currently provide free, curriculum-based outdoor workshops for local primary schools and home education groups. Sessions run on Mondays and Fridays, last around 1.5 hours, and cover a range of topics.
Please contact us to discuss if this is of interest.
Upcoming activities
Contact us
If you'd like to contact TCV at the Community Garden, please:
Email MeridianOnecg@tcv.org.uk
Facebook: TCV Enfield
Instagram: TCVenfield
Our supporters
The plot is owned by the London Borough of Enfield and we are funded by Countryside Partnerships.
Our story so far …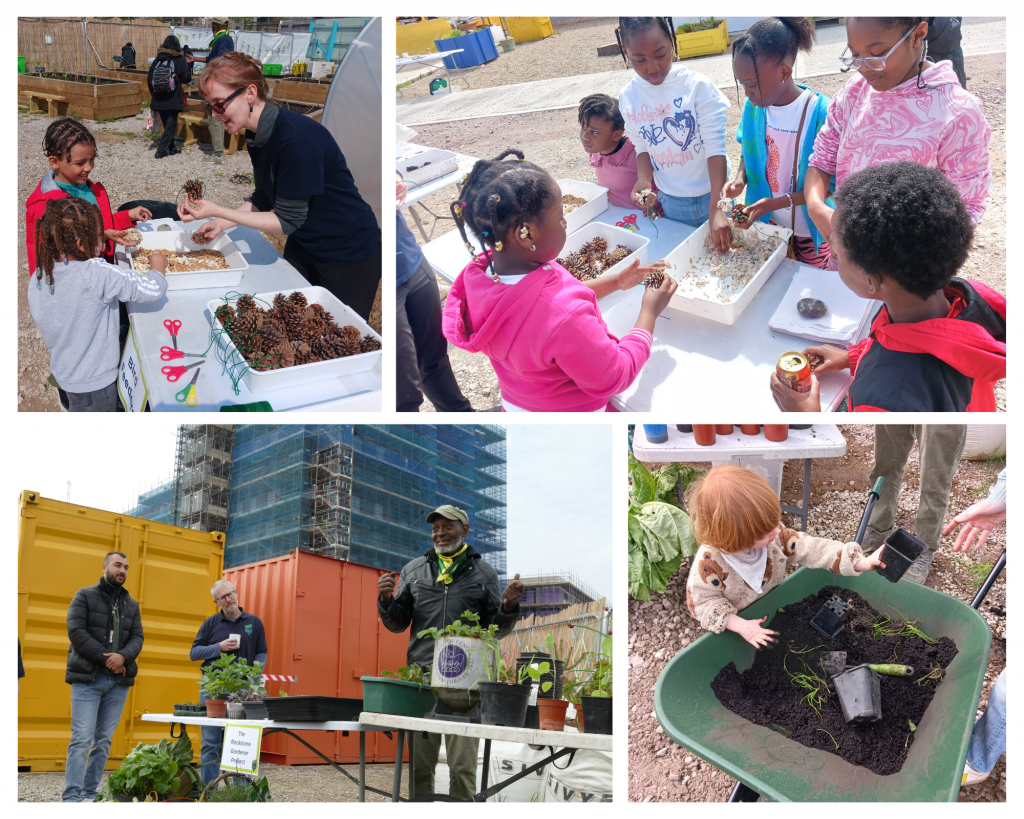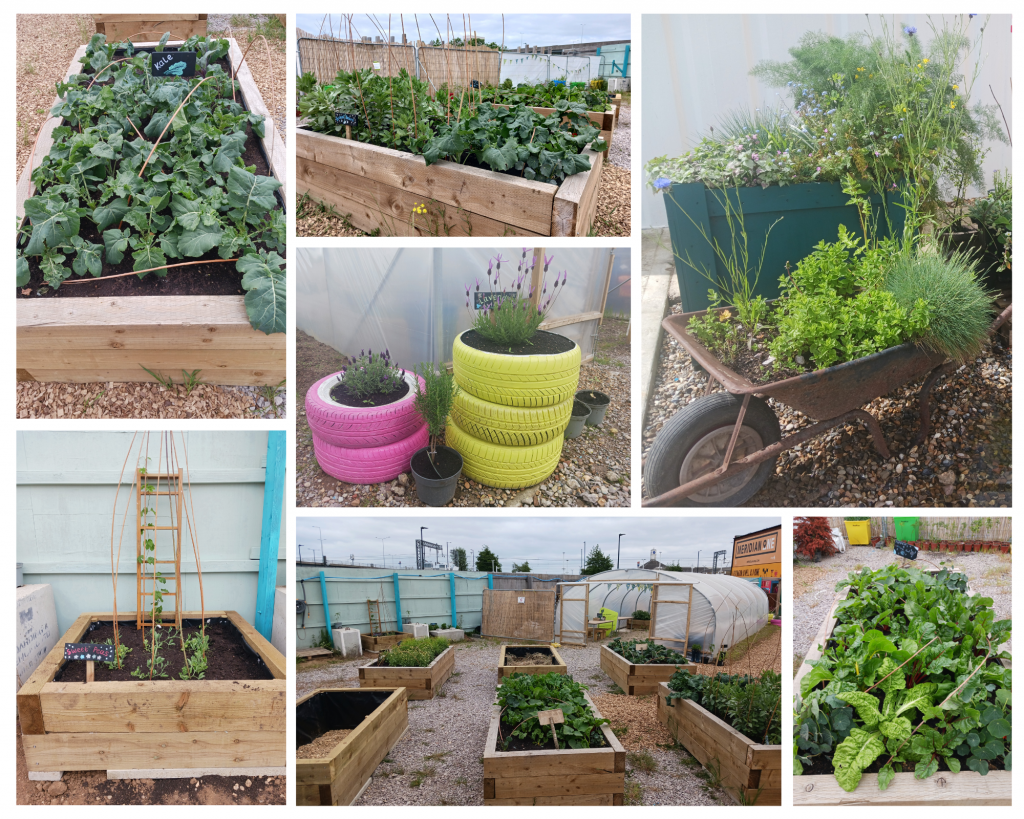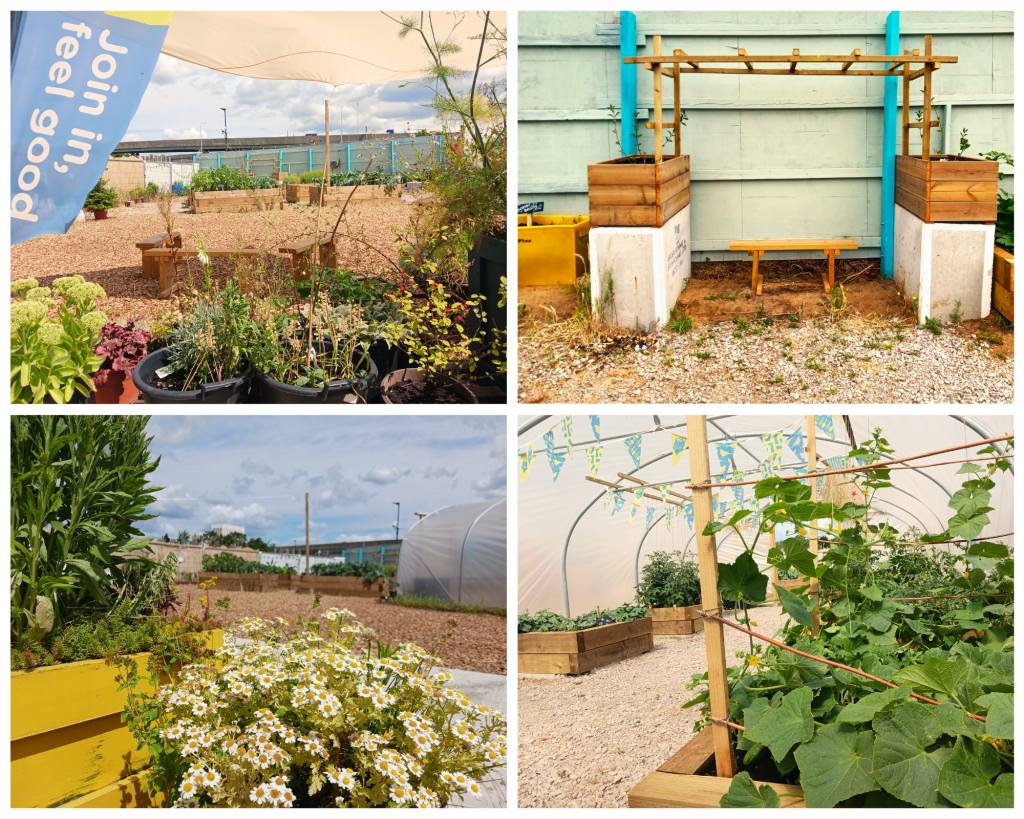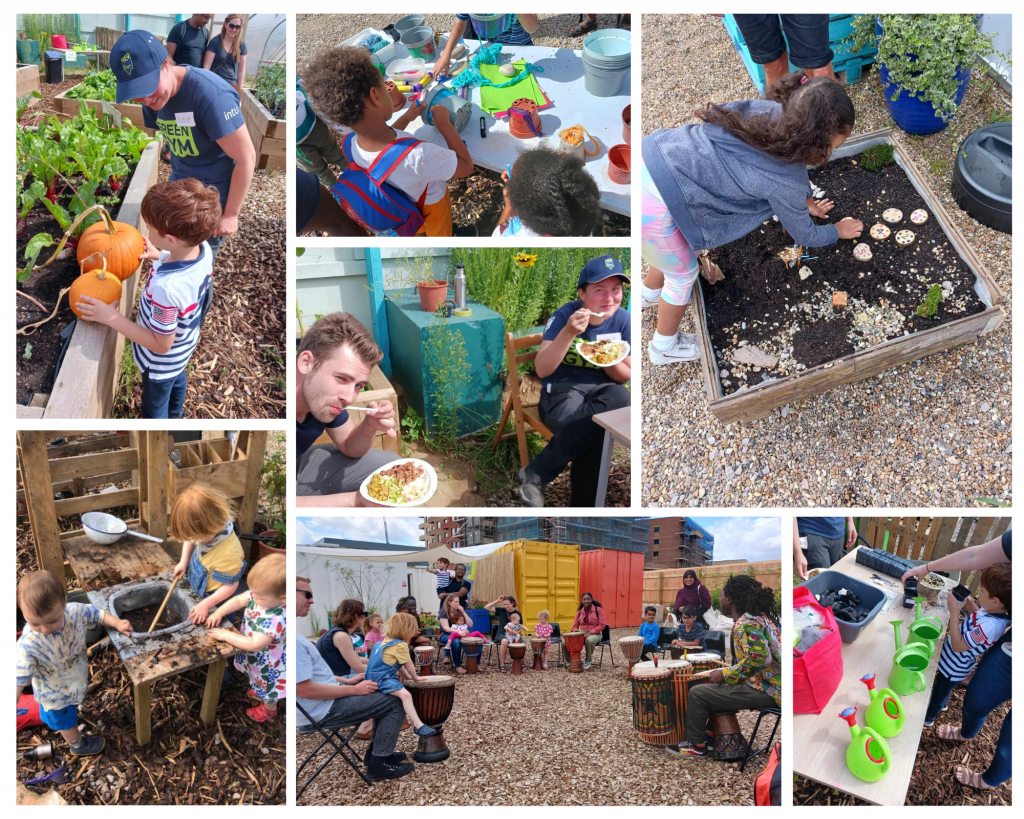 Our Partners