The Conservation Volunteers (TCV) are delighted to partner with Camelot to help bring their teams together for Environmental, Social and Corporate Governance (ESG) volunteering events.
To celebrate the fantastic achievements of the Camelot teams, we asked Emma Burkinshaw, TCV Corporate Executive, to share the story of these habitat-managing, community-engaging and team-strengthening events.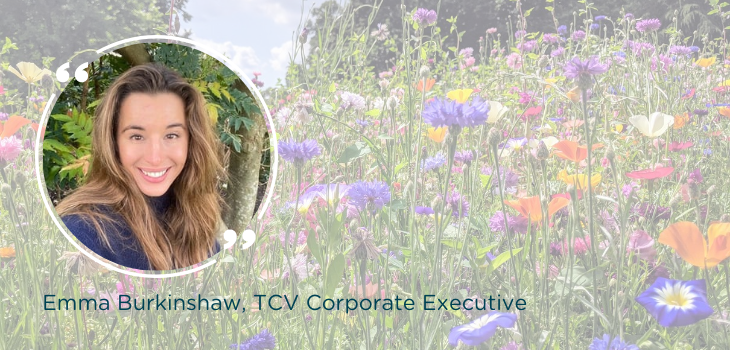 Camelot has shown its ongoing commitment to the environment as a key TCV partner. They have now had over 170 employees volunteer with us across the UK!
Camelot's corporate volunteers have made a huge difference to our conservation work. One of the main green space sites where Camelot's volunteering events take place is Cassiobury Park in Watford.
Events have involved environmental tasks such as habitat management in the park, improving the site for birds, invertebrates and other wildlife, whilst enhancing the areas for the enjoyment of the community.

TCV's Operations Leader at Cassiobury Park, Ben Hammond has this to say,
" They (Camelot volunteers) work incredibly hard on site and we always get a very positive response from the public who see their great work first-hand. As a result, this encourages the public to want to also volunteer and help their local park "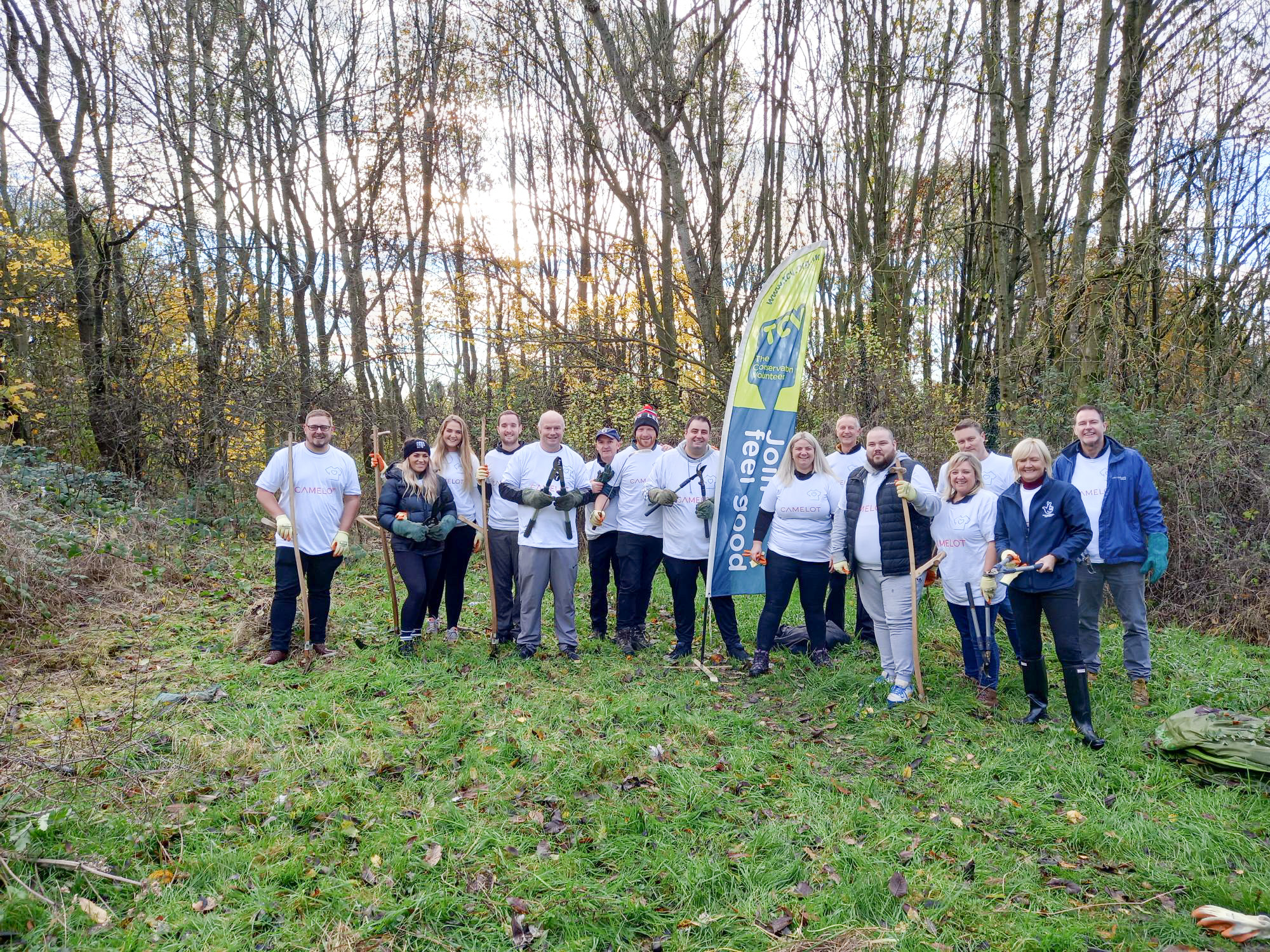 Camelot also organised an exciting 'Mega Volunteering Day' for their retail team across the UK.
With great success, 62 employees volunteered at multiple TCV sites, including Hollybush Conservation Centre in Leeds, Mousehold Heath in Norwich, Sale Water Park in Greater Manchester, Russia Dock Woodland in London and Priory Country Park in Bedford.
In addition to directly benefitting local communities, the tasks that the teams are involved with are helping to protect wildlife and climate change as emphasised by TCV's Project Officer, Mark Webster,
"By clearing a large area of invasive gorse your team made a great contribution to conserving heathland, an internationally important habitat, at Mousehold Heath in the heart of Norwich.
This area can now be re-colonised by heather which will be enjoyed by hundreds of local people when it comes into flower, as well as providing a home for bees, butterflies and a wide variety of other wildlife."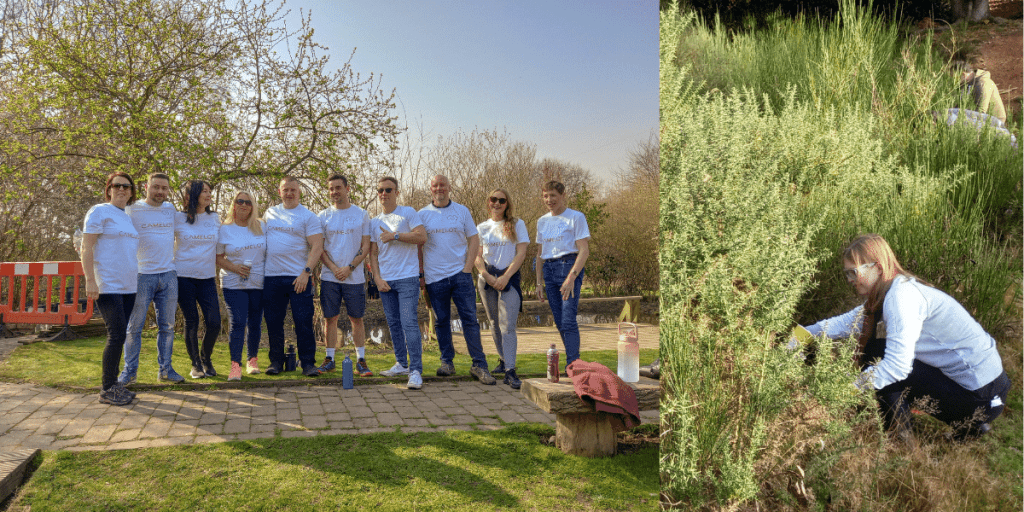 These events exemplify Camelot's commitment to Environmental, Social and Corporate Governance (ESG.)
The direct feedback from Camelot's volunteers highlights how important these events are to connect employees since the pandemic,
"As I'm new to Camelot, this was a great way to meet new colleagues, understand Camelot culture and give something back to the community." – Camelot Volunteer
"It was great to be out making a difference, and it was also the first time our team was together in 18 months so it made us all super excited for the day." – Camelot Volunteer
Camelot's Corporate Responsibility Administrator, Hannah Plant is thrilled with the impactful partnership,
"At Camelot, we're proud to partner with The Conservation Volunteers (TCV) as part of our Community Investment programme, Living Life Changing, which provides employees with opportunities to get involved with TCV's vital work first-hand through volunteering."
Alongside corporate volunteering, Camelot supported TCV throughout the pandemic by sponsoring an incredible project in Manchester called, 'Thrive Outside.'
The project is an outdoor activity programme for young people with disabilities (aged 8-25) within Greater Manchester. These fun and engaging sessions focus on important environmental tasks, such as food growing.
With Camelot's support, TCV have been able to benefit young people's health, well-being and skill development.
We want to say a huge thank you to Camelot and its employees for helping TCV's ongoing conservation efforts in community green spaces across the UK! With the help of their teams, we can achieve the following…
Help to transform one of our
1,500
community projects across the UK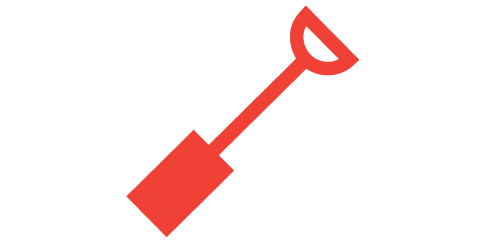 Join over
7,000
corporate volunteers supporting our environmental goals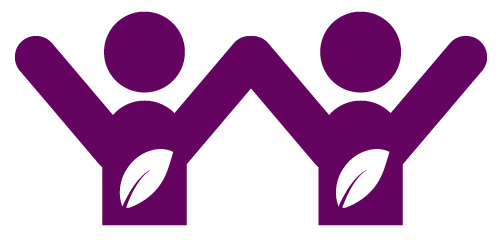 Of all our corporate volunteers
98%
would recommend TCV to a colleague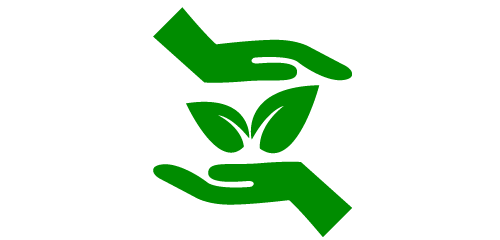 Want to get involved with your company? Take a look here for further Environmental, Social, and Corporate Governance (ESG) and Corporate Social Responsibility (CSR) opportunities from The Conservation Volunteers.
Read more about Corporate Volunteering with TCV here!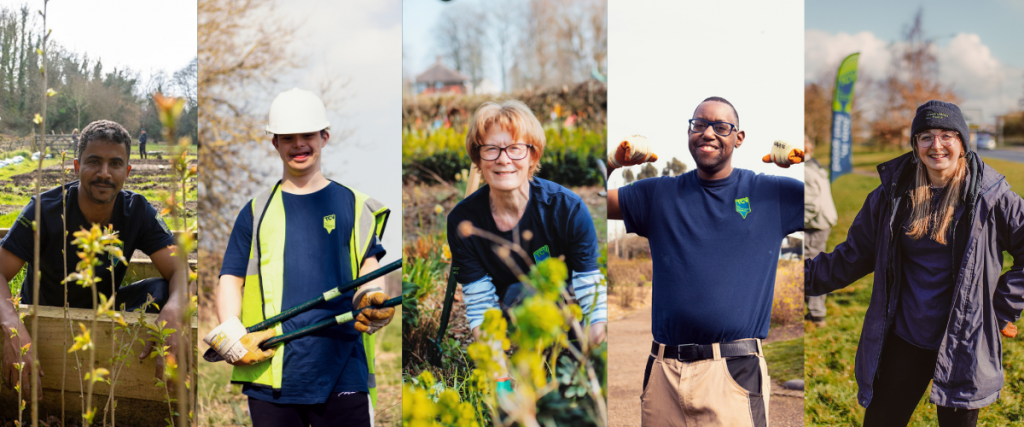 Keep up to date with the latest news and activities from The Conservation Volunteers by following us on Twitter, Facebook, LinkedIn and Instagram. You can also sign up to receive our Greenzine newsletter for more ways to get involved.