Women play a crucial role in the conservation of our world. Having equal representation within the sector is important because the health of our world effects not only one part of the population, but all of us. Everyone working towards a more biodiverse, environmentally conscious way of life should be recognised for their value and diverse perspectives they bring, therefore, it is important to elevate women doing vital conservation work.
We spoke to Emily Millhouse, who joined TCV as a Volunteer Officer after university. She currently works at Glendale, as the Nature Conservation Officer for the parks in the London Borough of Lewisham. Emily runs regular conservation volunteer task days and assists with the planning and management of wildlife areas within the park.
Before this, she spent 7 years with Froglife as their London Project Manager, covering the London Dragon Finder and London T.O.A.D. projects. We asked about her experience and the role women should play in the conservation sector.
What made you want to get into the conservation sector?
I've always had an interest in wildlife and nature. Growing up in high-rise flats with no garden, I spent a lot of time visiting and enjoying parks and green spaces. This spurred my interest more specifically into urban ecology, as I'm a strong believer in connecting people with green spaces. Cities, like London, have a wonderful range of parks and small local nature reserves that are so accessible and literally on the doorsteps of so many people. I feel particularly fortunate to be able to help connect people to what's around them.
What impact has TCV had on your life and your career?
After I graduated university, the reality of how hard it was to gain employment in the conservation sector really hit, so I wanted to increase both my practical conservation skillset and my employability. I joined TCV as a volunteer officer at Greenwich Peninsula Ecology Park, where I worked 3 days a week learning how to manage a variety of habitats and improve my skills of running events and volunteering sessions. The placement with Joanne and Tony at GPEP was fantastic, not only because the site is so wonderful but also to find 2 people so passionate about making a difference for wildlife and people alike, in a densely urbanised space. I spent about a year as a volunteer officer and then branched out into paid sessional work at other urban ecology sites in London. Since then, I've gone on to develop and manage London-wide nature conservation projects. TCV and GPEP have remained constant throughout my career, I am now a trustee of the park's 'Friends of' group and still help out on open days and activities.
Why is it important to see women in conservation roles, especially leadership roles?
Representation is key to encouraging anyone to aspire to something. By seeing women working at all levels of the conservation sector, a young woman will find it easier to visualise herself in one of those roles. Nature isn't exclusive and it should be openly accessible to all. Having more women working within the conservation sector also highlights areas that need to be improved or barriers that currently exist that discourage women from getting involved. Two examples of barriers that spring to mind are lack of welfare facilities at a site, and the feeling of being safe in a green space.
Are there any women you especially admire in the conservation sector at the moment?
I have been fortunate to work with a great deal of inspirational women involved in our sector from different backgrounds, from CEOs, academics, authors to passionate volunteers and park 'Friends of' groups. There's a great deal of amazing work happening by fantastic women that should be celebrated.
One woman who was particularly important in my own career progression, was Froglife's CEO Kathy Wormald. She not only showcased how to lead a national wildlife conservation organisation to achieve its core species and habitat aims, but also actively encouraged new ideas and ways to engage a broader mix of people to get involved in the conservation sector, constantly putting engaging people at the forefront of species conservation.
Representation within the sector is vital for real change to happen. At TCV, we encourage all those with an interest in the sector to get involved. We have volunteering opportunities across the UK, as well as Volunteer Officer, Key Volunteer and staff roles.
____________________________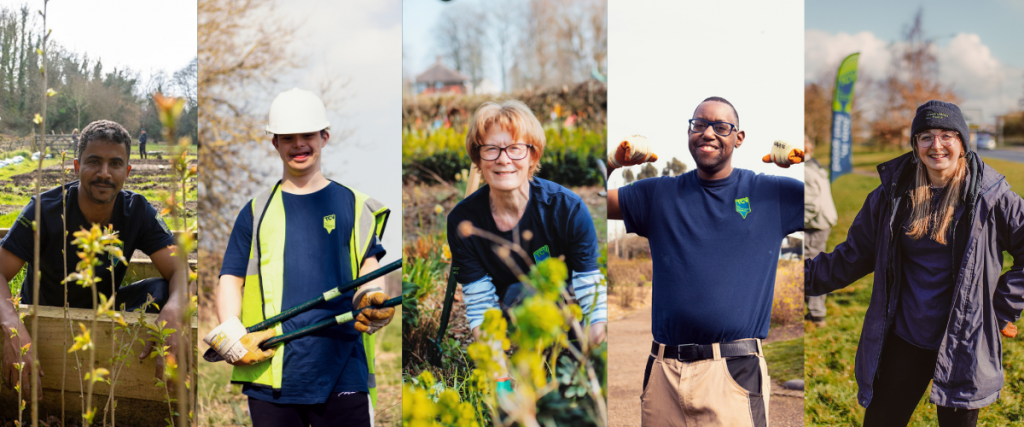 Keep up to date with the latest news and activities from The Conservation Volunteers by following us on Twitter, Facebook, LinkedIn and Instagram. You can also sign up to receive our Greenzine newsletter for more ways to get involved.