Protecting local wildlife and their habitats is a crucial part of our work at TCV. We have a number of projects to help amplify some of our core principles in protecting wildlife and their natural habitats, whilst also highlighting why our work is so important.
A prime example of our work to protect wildlife is HogWatch. HogWatch is TCV Scotland's hedgehog conservation project funded by The British Hedgehog Preservation Society. It aims to create more hedgehog friendly landscapes and help us understand more about this beloved declining species.
How does it benefit Hedgehogs and the local wildlife?
Hedgehog numbers in the UK have been declining for many years, however there is hope, with indication that in urban areas the population is stable and may even be recovering! Thanks to projects like HogWatch we can track numbers and educate people on how to help save our prickly pals.
Over the last six months, as part of our Hedgehog Friendly Schools initiative, we have worked with over 250 primary school children learning about ways to help hedgehogs, as well as creating new habitat by planting hedgerows and making hedgehog houses at their schools. Hedgerows not only provide great shelter and corridors for hedgehogs to travel along, but homes for insects, and food for birds as well.
HogWatch helps to educate people around how to make their gardens more welcoming to hedgehogs. We give training sessions, talks and presentations highlighting our 10 top tips. Messy hedgehog friendly gardens are not only great for hedgehogs, but they are beneficial for lots of other wildlife too.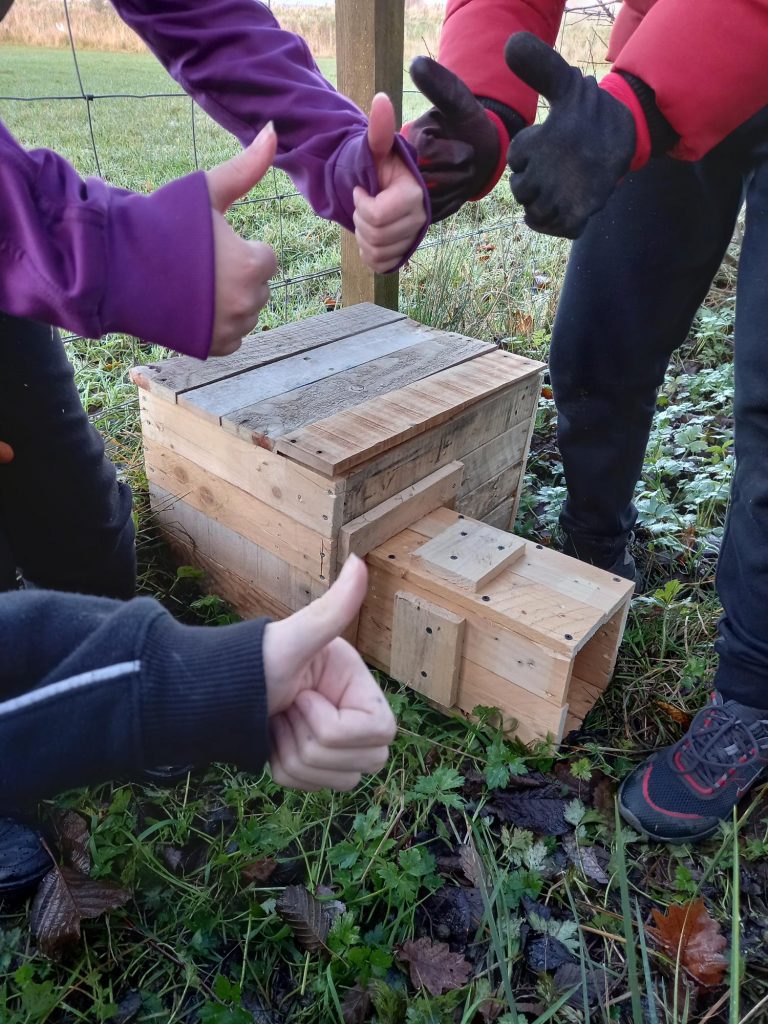 What do you think is the wider impact of projects such as Hogwatch on the local community & local green spaces?
Projects like HogWatch give people the chance to get involved with Citizen Science within their own community and green spaces. Citizen Science helps us to understand our environments and expand our scientific knowledge, by doing things like submitting hedgehog sightings to us so we can track population changes.
Getting involved with Citizen Science is beneficial for people too. It encourages us to be more active outdoors improving health and wellbeing, helps to develop skills and share knowledge, brings all members of a community together and makes us feel more connected to the nature around us.
There are five easy ways to get involved to this project in a variety of ways depending on the level of involvement that suits you.
Submit a hedgehog sighting
HogWatch at Home – Monitor in your own garden
Become a Hedgehog Champion
Volunteer on our Hedgehog Safari
Take part in a hedgehog course
More information about the project and specifically how you take the next steps to being involved can be found on the website, including how to submit hedgehog sightings and other ways people can get involved in HogWatch Scotland.
Moray Loves Nature is a conference being held in Elgin on the 18th of March where TCV's Alex Paterson will have an information stand and be giving a talk about HogWatch and Scotland Counts, our other Citizen Science project.
For Hedgehog Awareness Week 2023 we are holding a free online talk all about hedgehogs and the HogWatch project. HogWatch live for Hedgehog Awareness Week Tickets, Tue 2 May 2023 at 19:00 | Eventbrite
Anyone who would like to get in touch or to book any hedgehog sessions can email me at citizenscience-scotland@tcv.org.uk.
Alex Paterson and Josh Thornhill are the TCV officers who are responsible for HogWatch had this to say:
Alex: HogWatch is a brilliant Scottish project that anyone can get involved with. Whether you're a teacher, community group member, someone who has a garden or access to any greenspace you can get in touch to find out more ways to help our 'hogs'.
Josh: Our partnership with the British Hedgehog Preservation Society on the HogWatch project is the perfect example of how people can get their hands dirty to learn about, record and protect the nature all around us. Hedgehogs are not only important as one of our favourite wild mammals, but they also give us an indication of how rich and connected our urban greenspaces are. This project helps to educate and empower people to make the simple changes in their gardens and local community that can have a positive impact on the long-term survival of the Hedgehog in Scotland.
________________________________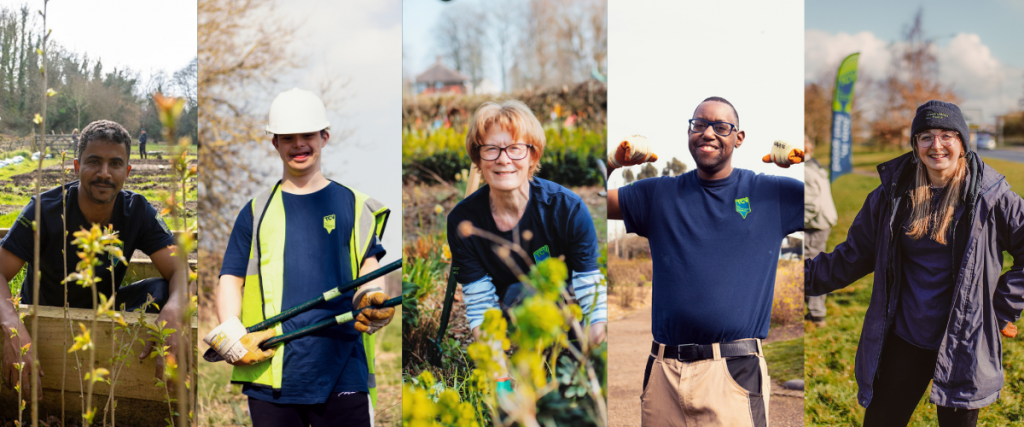 Keep up to date with the latest news and activities from The Conservation Volunteers by following us on Twitter, Facebook, LinkedIn and Instagram. You can also sign up to receive our Greenzine newsletter for more ways to get involved.