As a charity ourselves, taking part in raising awareness of 'random acts of kindness day' is something we do with pride. Through not only our own activities helping to promote kindness to yourself, nature and local wildlife but also raising awareness of organisations and groups who work towards being kind themselves in different ways.
Acts of Kindness – Be My Eyes
To support 'Random Acts of Kindness Day' we are raising awareness of a worthwhile organisation, Be My Eyes, which would benefit greatly from a boost in users looking to spread kindness.
Be My Eyes is a free mobile app with one main goal: to make the world more accessible for blind and low-vision people. The app connects blind and low-vision individuals with sighted volunteers and companies from all over the world through a live video call.
Lanie Hallett, Peoples Services Administrator at TCV is an avid user of Be My Eyes and here is what she had to say: "I've been using it for almost 3 years as a volunteer and it couldn't be simpler to use, simply download the app, set up an account, specify the language(s) you speak and then await your first call.
It feels amazing to help people with daily tasks that we take for granted and takes next to no time at all! I've previously helped individuals with checking use by/best before dates on food items, identifying the correct type of pastry, helping a group of friends choose their preferred pizza from a menu and assisting with completing a level on an online game. It's a really easy way to help someone out."
Don't let this 'Random Acts of Kindness Day' pass without paying forward the message and adding some acts of kindness of your own.
TCV's Acts of Kindness
TCV run activities across the UK, from standard volunteering activities, to Green Gyms, community network organisation sessions and our flagship I Dig Trees programme. All with kindness at their core, providing positive change for our local green spaces.
We undertake a range of activities in both urban and rural areas, from planting trees and wildflower meadows, to building stiles, clearing footpaths, and creating food growing projects.
But some things are constant: how good it feels to be part of a team making a real difference to a valued outdoor place, and our goal that you will learn new skills, meet new people and make a difference for local green spaces!
Get involved today, simply follow the link here, and *input your postcode to find your nearest TCV activity or even start your own activity.
__________________________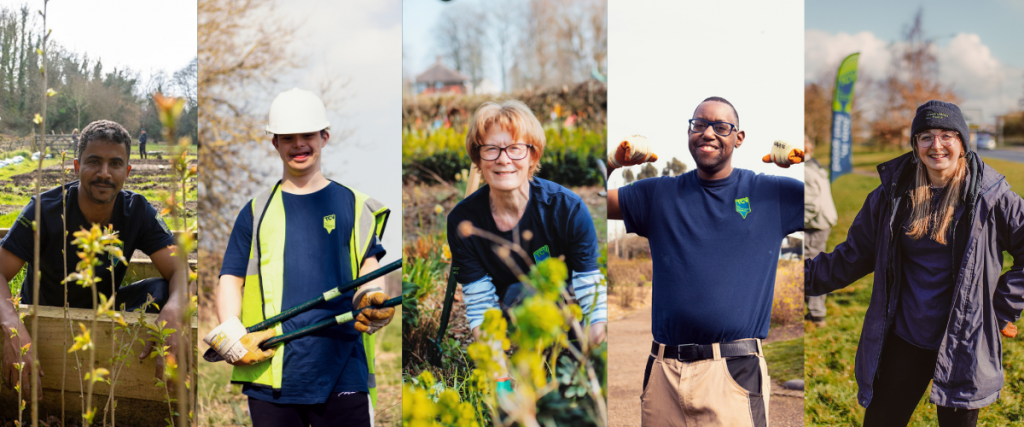 Keep up to date with the latest news and activities from The Conservation Volunteers by following us on Twitter, Facebook, LinkedIn and Instagram. You can also sign up to receive our Greenzine newsletter for more ways to get involved.