Paul's story
I started volunteering with TCV 4 years ago. I was withdrawn and in treatment for depression and anxiety. It was suggested that I do something to push myself out of my comfort zone. I have since regained my confidence, built new friendships, started studying horticulture at Glasgow Clyde College, became a Volunteer Officer (VO) and found my excitement for life again.
I remember being nervous turning up on my first day, finding it hard to look people in the eye. However, I quickly felt at ease. The Volunteers and the Senior Project Officer made me feel welcome, they included me in conversations and asked me all about myself. I went home feeling that for the first time in a long time I stepped out of my comfort zone, and it went well. Today I consider them friends.
I joined EPIC (Enabling Projects in Clackmannanshire), which carries out access, biodiversity and community projects around Clackmannanshire. Through EPIC I learned about wildflower meadows, something I'm now passionate about. We also do path repairs along the Hillfoots Diamond Jubilee Way in the Ochil Hills. It feels good to be making a difference for local people.
It became clear I had found something I enjoyed, could take further and should look to the future. I'm now a third-year horticulture student. Skills I learnt volunteering came in handy at college. I knew that as nervous as I'd be starting my course, thinking back to my first day with TCV put my mind at ease. My fellow volunteers were full of encouragement. Anxiety can be crippling, and I have worked hard to deal with that, however having support from family, friends and the people at TCV, both staff and volunteers, makes it all easier.
In 2022, I became a VO. There are more responsibilities and even more opportunities for training and development. It gave me the chance to use the learning from college, to teach others and to keep my own skills fresh. I've attended partner meetings and planned sessions, seeing the behind-the-scenes work that goes in to planning a TCV project. This is a great learning opportunity as it's something I don't get in a classroom and the best way to learn is by experience.
In second year, I studied horticulture therapy. This takes many forms, from sitting in a garden having a chat, to walking through woodlands or gardening. It's not so different from what we do at TCV, giving people confidence and skills to feel good about themselves while helping the community.
I feel my journey with TCV has been a form of horticulture therapy. It has helped me deal with my own issues and now I want to help others. Becoming a VO was a step in this direction. I feel that continuing my role as a VO will give me more experiences to do this, and once I graduate from college this is the career path I'd like to take, who knows, maybe even as part of TCV's staff.
___________________________________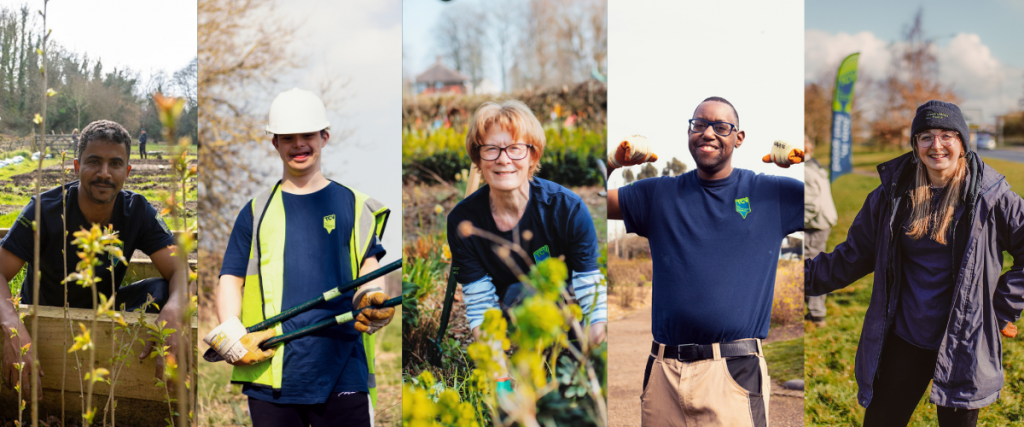 Keep up to date with the latest news and activities from The Conservation Volunteers by following us on Twitter, Facebook, LinkedIn and Instagram. You can also sign up to receive our Greenzine newsletter for more ways to get involved – including more ideas for increasing biodiversity and UK plant guides.