Outside is Fun is an exciting project from The Conservation Volunteers where we are working alongside 12 schools in South Yorkshire to make the local landscape a vital part of children's education.
Built upon the sites of the region's impressive former coal mining industry, The Conservation Volunteers' have partnered with primary schools within walking distance of 6 Land Trust Community Woodlands across Barnsley, Rotherham and Doncaster.
Children will not only engage with their local natural environment but also learn about the history of the place they call home!
Our team will develop bespoke programmes of outdoor learning with each school to be delivered over the course of the 3-year project.
The project is part of the larger Children & Nature Programme that is funded by the Department for Education as part of the Government's 25 Year Environment Plan.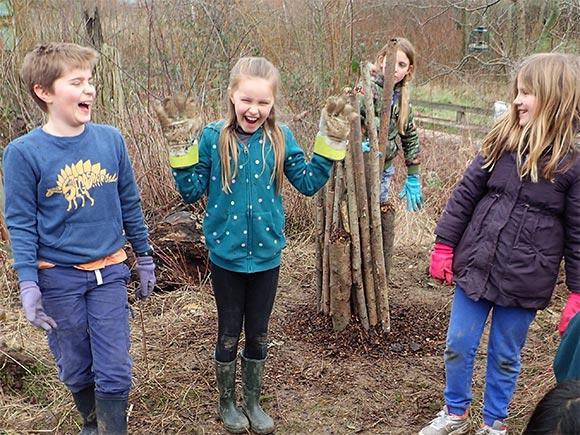 Birkwood Primary, Barnsley
The team recently visited Birkwood Primary School in Cudworth, Barnsley, to deliver an 'Autumn celebration' for the Year 5s in their woodland area within school.
The session was designed to celebrate the many changes we see in the natural world during Autumn and help children reflect on their own health & wellbeing after what has been quite a challenging year.
The children had great fun toasting marshmallows around a fire, reflecting on what they were grateful for and wish for this year, and creating clay models of mischievous Boggarts to decorate the trees using natural materials found in their schools woodland area.
I've worked in this school for 19 years and we have never had a firepit here or made clay boggarts on the trees… this couldn't have come at a better time for the kids."

Birkwood Primary teacher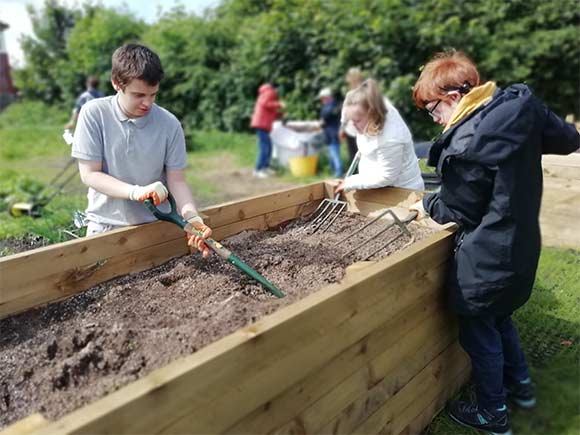 Follow what our schools are getting up to on Twitter @TCVOutsideisfun
Get in touch with us at outsideisfun@tcv.org.uk