This past summer we experienced first-hand the negative impacts that climate change has on our environment. From the severe drought to the rain we so desperately hoped for causing mudslides and flash flooding, climate change is upending our idea of 'typical summer weather.' With communities across the UK dealing with this new reality, there is something we so easily forget that has an enormous impact on the extent that climate change influences our everyday lives: the tree.
Increasing tree and woodland cover is vital in the fight against climate change for the UK, as we only have 13% woodland cover left. Although only part of the solution, trees can help mitigate the impacts of extreme weather events caused by climate change, as well as remove carbon from the atmosphere that give rise to it. Take the heatwave and drought we had this summer – trees cool the atmosphere through transpiration, which is especially helpful in towns and cities suffering from the urban heat island effect. The Mayor of London has set out a plan to make London greener and in so doing, lower the temperature of the city. By 2050, the London Environment Strategy will increase tree cover by 10 percent of current levels. This will help with temperature rises, cleaning the air and reducing flooding.
Increasing green spaces and tree cover in our cities, towns and rural areas will not only help in reducing the amount of carbon in the atmosphere, thus helping us reach the goal of becoming carbon net zero by 2050 but lessening the impact of downpours, extreme rain, and even air pollution.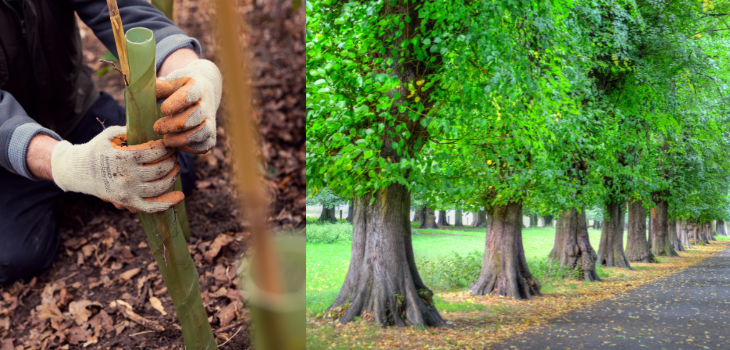 Trees that develop into a woodland retain moisture in the soil and microclimate. This is due to the protection afforded by the tree canopy, which also actively reduces the carbon in the atmosphere that is the cause of climate change in the first place. Tree canopies intercept rain as it falls, slowing the raindrops reaching the ground and dissipating the energy in the droplets, allowing the water to percolate more slowly into the soil and preventing surface runoff.
At the same time, trees can utilise excess water running off roads and fields that might otherwise enter storm water drains or rivers. Their roots hold soils together, stopping them being washed away, and increasing their ability to absorb more water, thus, reducing flooding.
By capturing carbon, cooling the microclimate, intercepting what little rain we get, and protecting soils through drought conditions, rainwater is more easily absorbed, stored, and recycled during downpours like we experienced a few weeks ago.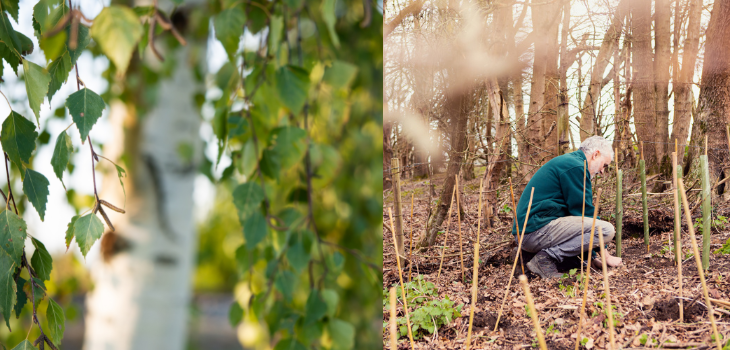 Help Us Plant More Trees
Anyone can get involved in these efforts to help mitigate climate change effects by planting trees in their communities. Through our I Dig Trees programme, you can apply for a free tree pack to plant in local communal areas. We provide guidance on how to monitor and care for your trees throughout the year in all sorts of conditions – including watering, weeding, and mulching. Help us mitigate the effects of climate change in your local community and reach our goal of planting 1 million trees this year!
Already have your trees booked? Be sure to share your I Dig Trees stories on social media – this helps us reach more people meaning we can distribute more trees to communities across the UK!
___________________________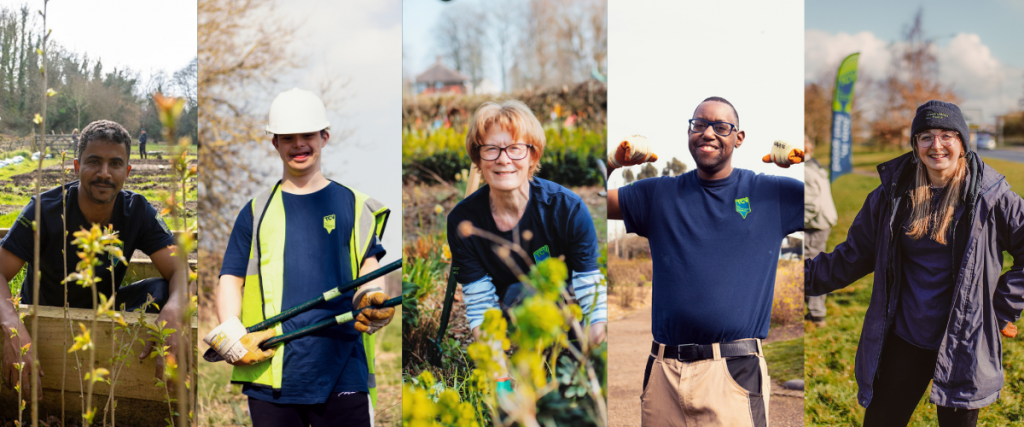 Keep up to date with the latest news and activities from The Conservation Volunteers by following us on Twitter, Facebook, LinkedIn and Instagram. You can also sign up to receive our Greenzine newsletter for more ways to get involved.