Wildflowers: they're beautiful to behold and essential for our biodiversity and habitats.
Native wildflowers support our local eco-systems by providing food for bees, butterflies and other pollinators who they've evolved alongside. This helps our crops to grow and provides a natural resistance to crop pests, reducing the need for the more nature-destructive pesticide.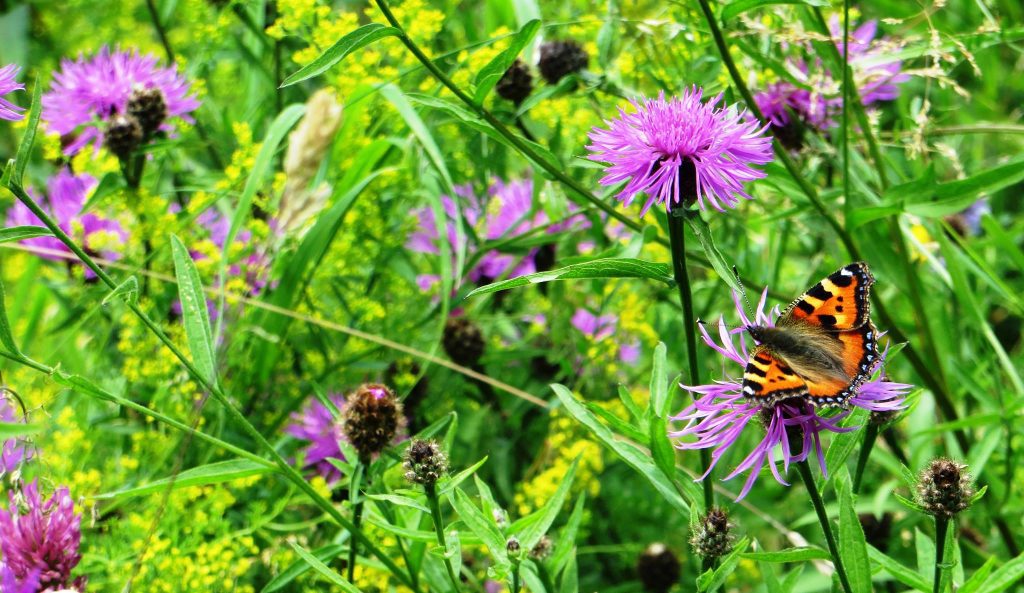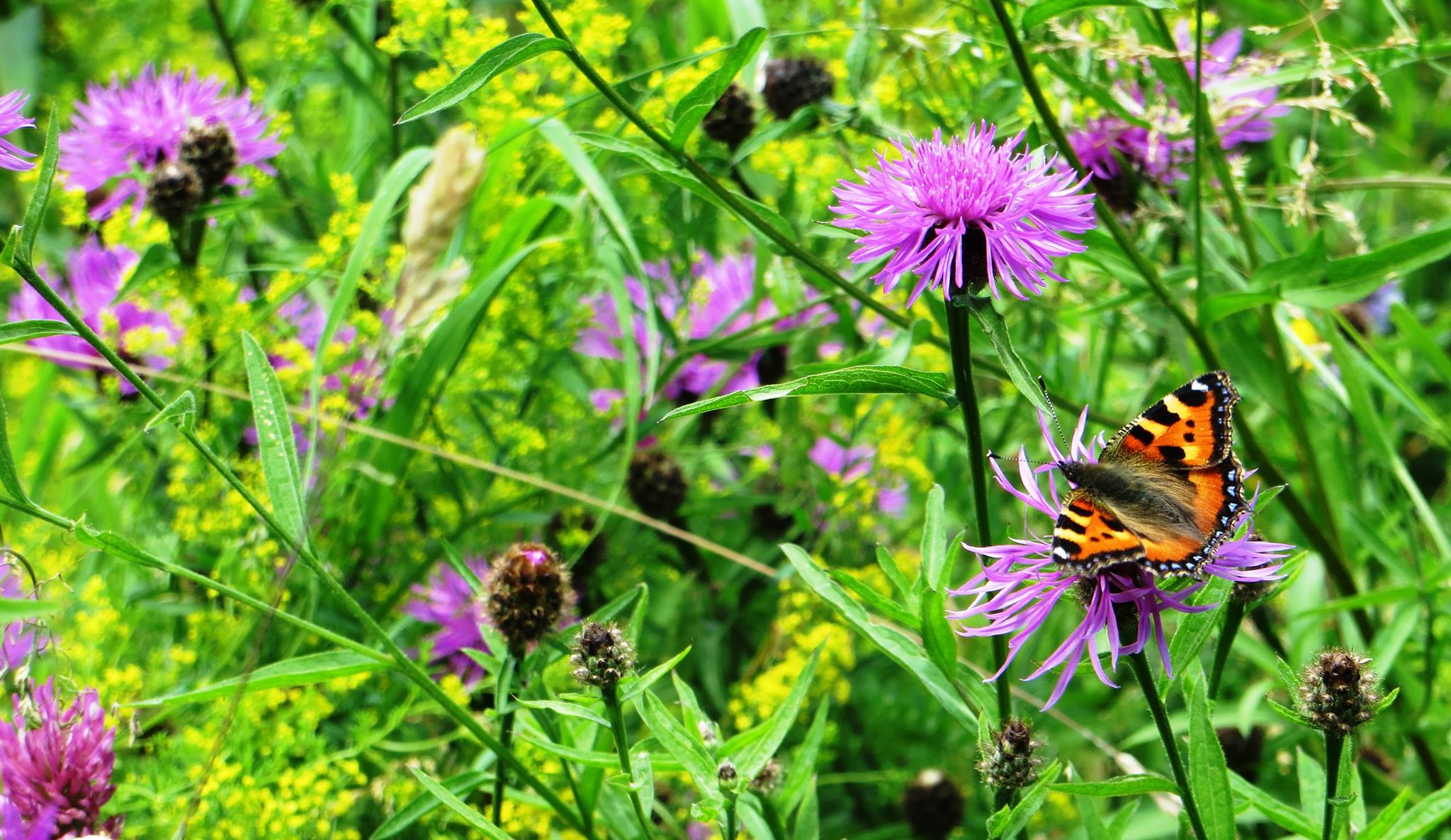 The more wildflowers there are and the greater variety among them, the greater the benefits.
But their popularity among gardeners and appreciation by land owners has varied over time. Minimalist garden design styles and land cleared for farming and development has had a huge effect.
For example there are estimates of up to a 97% loss of UK wildflower meadows since the 1930s. But hopefully this is a trend that can now be reversed as more of us are appreciating their natural beauty and nature-benefiting properties. What could be better than that?
Spring is a brilliant time to spot many kinds of wildflowers popping up all around the UK. You may already have noticed some blooming, like the beautiful bluebells. Here is a list of some of the most common to look out for and where they may be growing.
Bluebells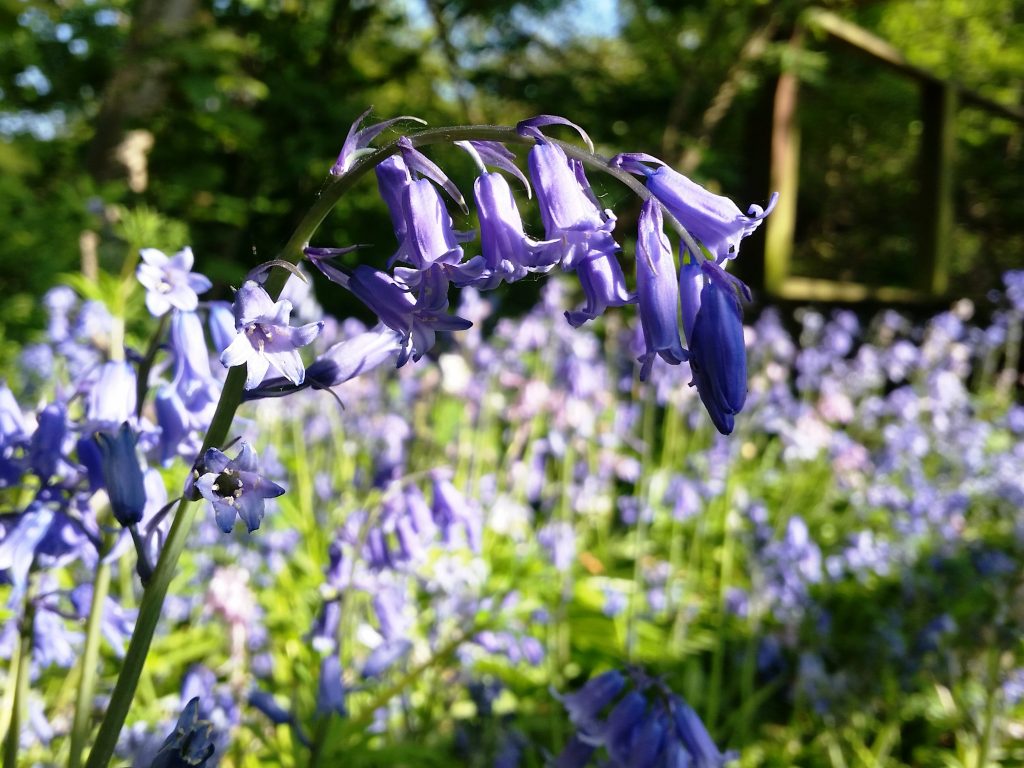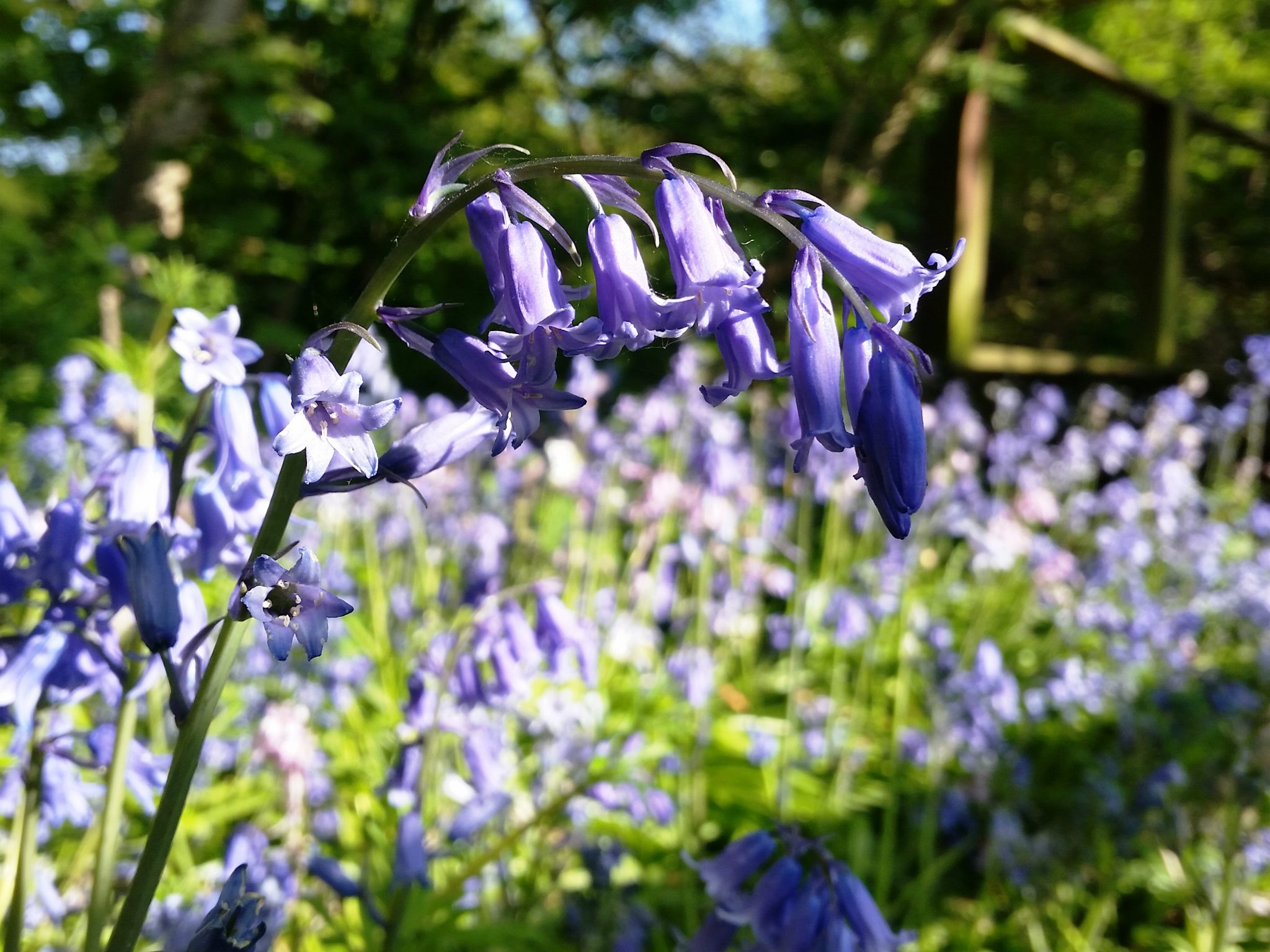 Bluebells are probably the most famous of the wildflowers we have in the U.K, as half of the world's population of bluebells grow here and they are protected under the wildlife and countryside act. You can see them carpeting our ancient woodlands and brightening up green spaces with their wonderful violet-blue petals in April and May.
Cowslips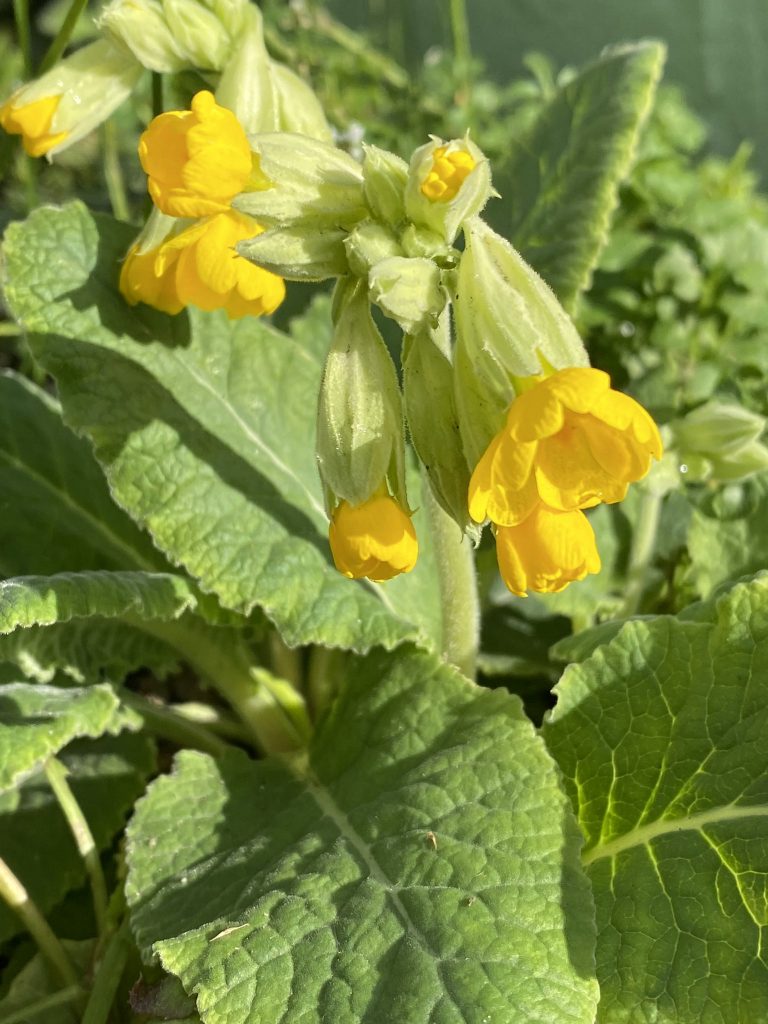 Cowslips are one of our best loved wildflowers, with their rich yellow cup shaped flowers and apricot fragrance. They did see a decline due to a loss of grasslands and modern farming, but you can still find many growing in open woods, meadows, pastures and roadsides in April and May. They are members of the primrose family and the name cowslip is derived from the old English word for cowpat as they tended to grow where these fell!
Lady's smocks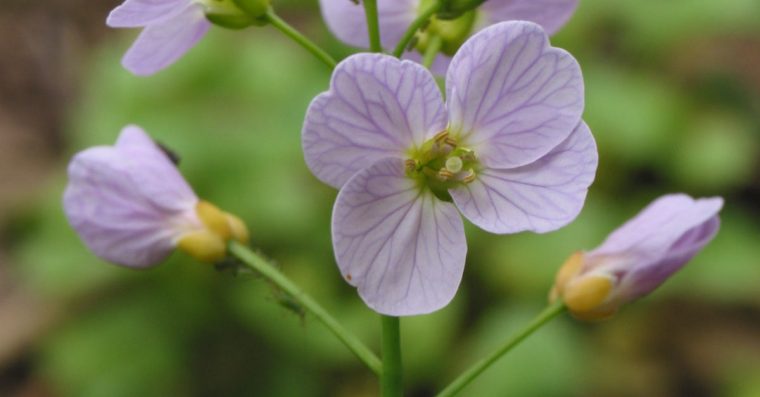 These stunning light pink perennials with intricately veined petals are often called cuckoo flowers as they come up at the same time as when the cuckoo starts to call. They grow in damp areas in fields, meadows, pastures, lawns, riversides and roadsides.
Primroses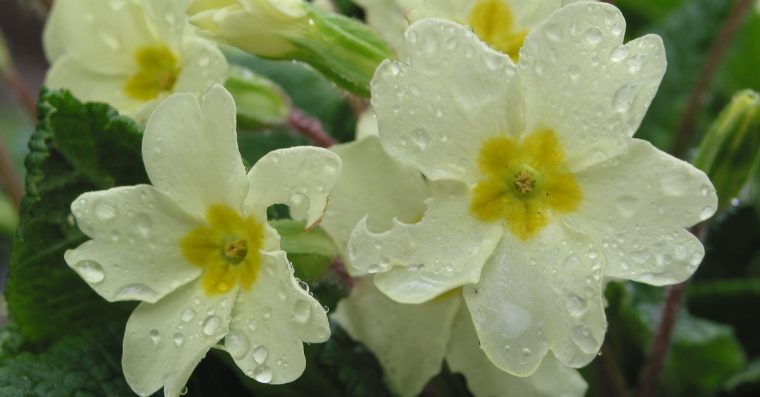 Primroses are adored by many of us and are very common and widespread across Britain and Ireland. They are found in woods, at the base of hedgerows and in grasslands. They bloom before spring arrives often as early as late December and remain until May.
Lesser celandines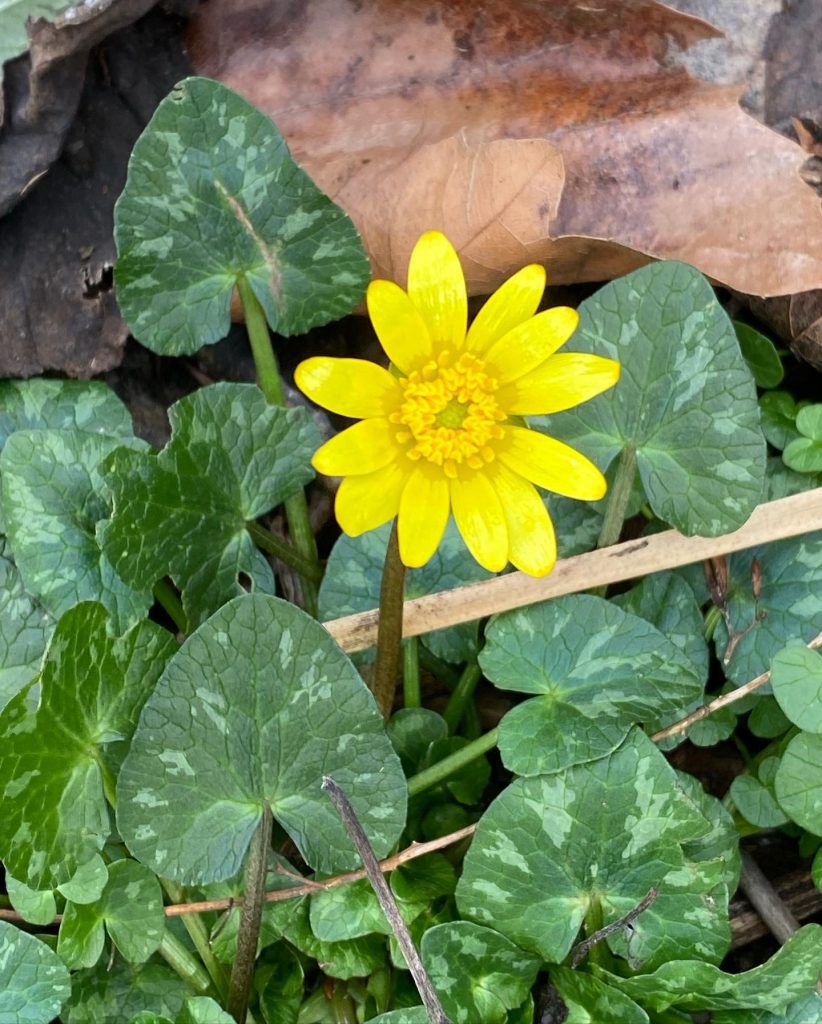 'There is a Flower, the Lesser Celandine,
That shrinks, like many more, from cold and rain;
And, the first moment that the sun may shine,
Bright as the sun himself, 'tis out again!'
William Wordsworth was a big fan of these bright yellow flowers, which are found colouring woodland paths and tracks as well as stream banks from as early as January. As one of the first flowers to appear after winter, they provide an important pollen source for bumblebees and other pollinators coming out of hibernation.
Wood anemones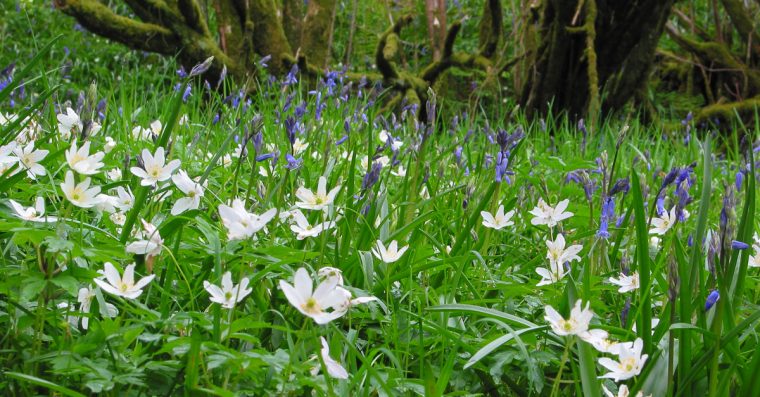 The white petalled Wood anemones flower early before the leaf canopy closes, usually in March but sometimes you can see them popping up as early as February. You'll find these in deciduous woodlands, particularly ancient ones as well as in hedges and banks around the UK. They provide pollen for bees like other wildflowers but seem to be a particular favourite of hoverflies.
Common dog violets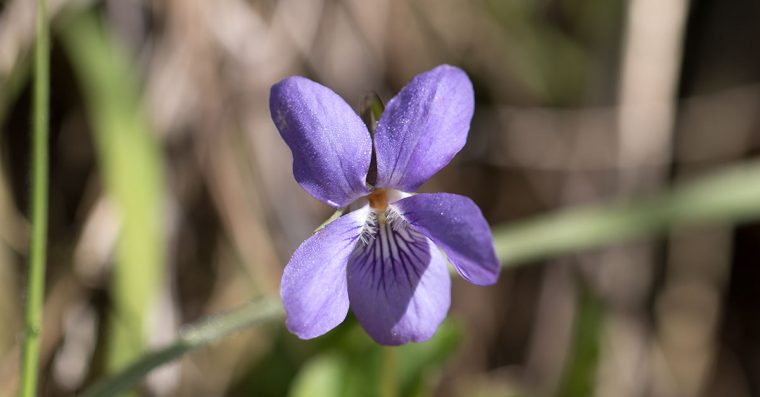 Like bluebells, you can find common dog violets carpeting woodland floors in spring. They also grow in pastures, mountain rocks and along country lanes. They indicate ancient woodlands and are called dog violets to distinguish them from sweet smelling violets as they do not give out the same sweet scent.
Ramsons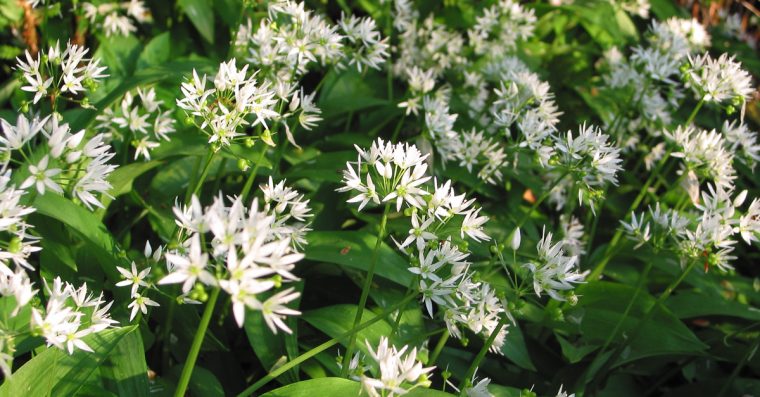 Ramsons, or wild garlic, are British native wildflowers found widely across the UK in damp soil, hedgerows and particularly in ancient woodland from March through to late June. If you are experienced in foraging, you may pick the leaves as a tasty addition to a salad or stir-fry. Just be careful to pick wild garlic and not the smaller leaves of cuckoo pints, which are poisonous!
Red campions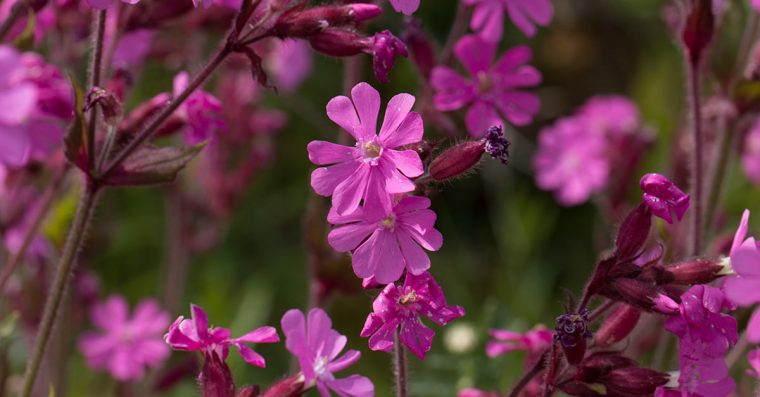 Red campions are really more pink than red in appearance. They flower from May to September in woodland, grassland and urban areas and are important for various pollinating insects, including bees, butterflies and hoverflies.
______________________________________________
Ox Eye daisies, crocuses and daffodils are just some of the other wildflowers you can find on your springtime walks.
Read more about wildflowers and discover further varieties at TCV's dedicated site to conservation resources.
There is much enjoyment in spotting these beauties in the wild, but you can also grow them at home. Of course, you don't need a whole meadow or woodland – the greater the area the better but even plant pots can work. Just get hold of some native wildflower seeds and choose a spot to fill with colour! They also make a great gift for someone else.
Keep up to date with the latest news and activities from The Conservation Volunteers by following on Twitter, Facebook, LinkedIn and Instagram. You can also sign up to receive our Greenzine newsletter for more ways to get involved.