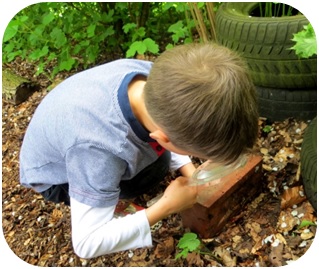 Our full or half-day sessions for Foundation Stage groups take place outside in our wildlife area as much as possible, encouraging an interest in and understanding of the natural world. We help children to observe and talk about what they see, and to find answers to questions they may have.
All our days promote the overarching principles of Early Years Statutory Framework and support many of the Learning and Development Requirements. Activities particularly help develop Communication and Language Skills, Personal, Social and Emotional Development, and Understanding of the World.
The learning environment we provide is a safe and caring one, where children can develop the confidence to explore, to try new activities and develop a respect for the animals and plants around us.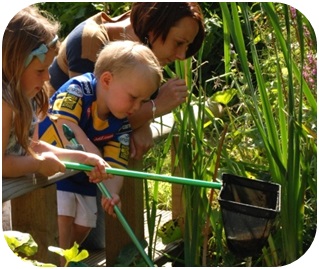 We have created useful one-page documents for each topic, describing the outline plan for your visit and how the activities support curriculum requirements. Please just click on the topic titles below!
To discuss or make a booking, please contact Skelton Grange on 0113 2430815
General information about cost, clothing and lunch can be found on our schools page.