A year to spare, or just a day? Volunteering at Skelton Grange can be a fun and enriching experience!
See our Green Gym and Green Team volunteering calendar for weekly activities or read below about different types of volunteering opportunities at Skelton Grange.
Volunteer Officers & Key Volunteers
Volunteer Officers and Key Volunteers at Skelton Grange Environment Centre are trained and supported to take on roles leading groups of children and adults in a range of education, play and practical conservation activities. We provide opportunities for people to share skills and gain real work experiences in a friendly environment, many using it as a springboard to launching a career in the environment sector or teaching. Find out more about becoming a Volunteer Officer or Key Volunteer.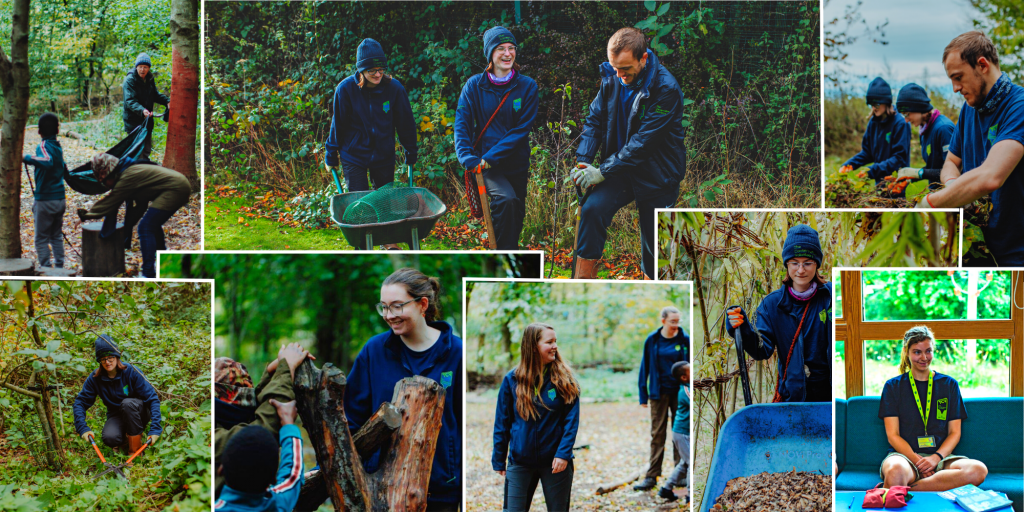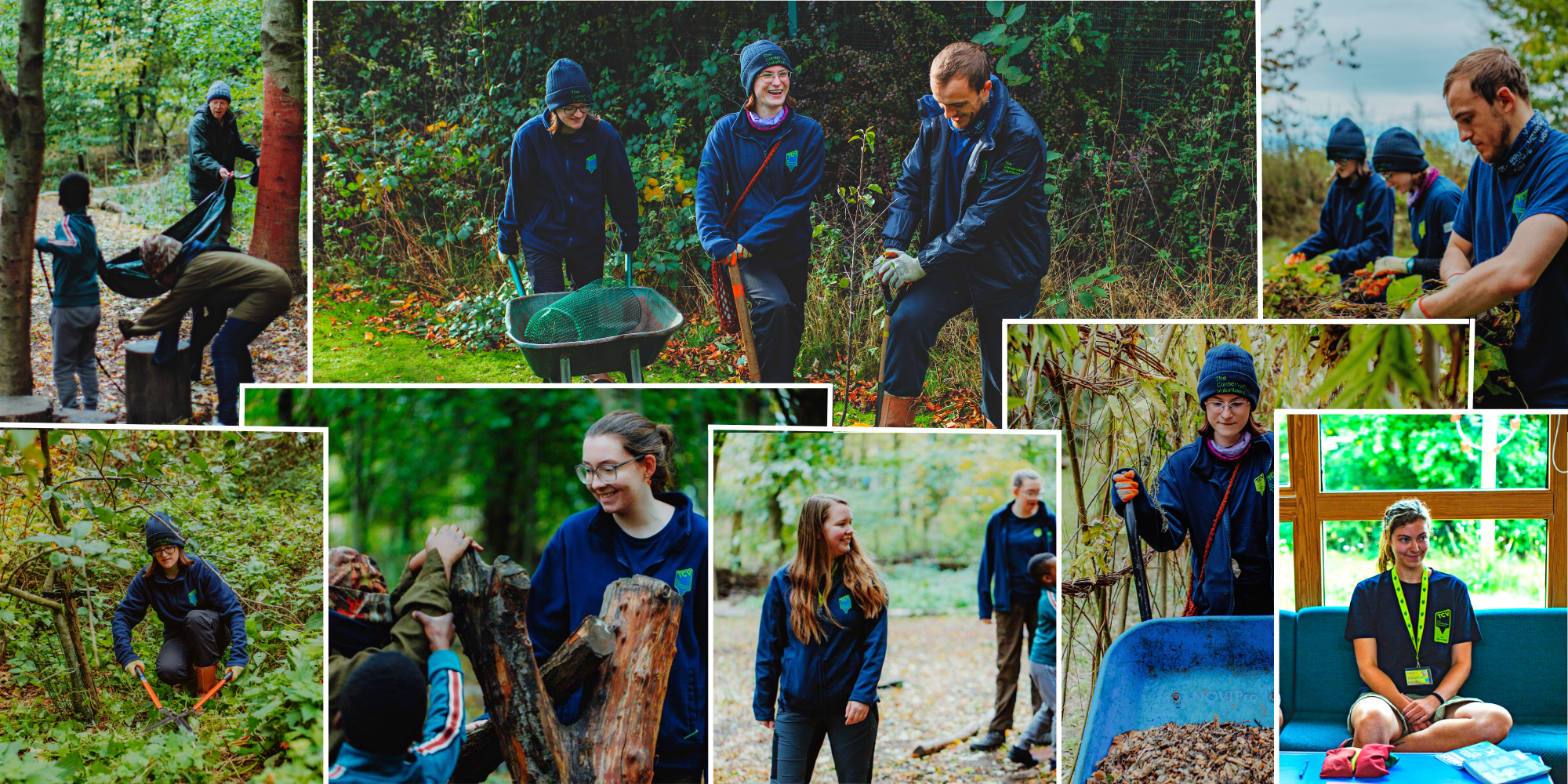 Day volunteering
We run regular activities for people to join in! Join Green Team on Fridays or Green Gym on Mondays for social gardening & conservation days to look after our wildlife area. We also run regular seasonal festivals and surveying-based events. You are welcome for a day or every week – it's a great chance to get involved and learn new skills, and no previous experience is needed! Please see our events listing for details.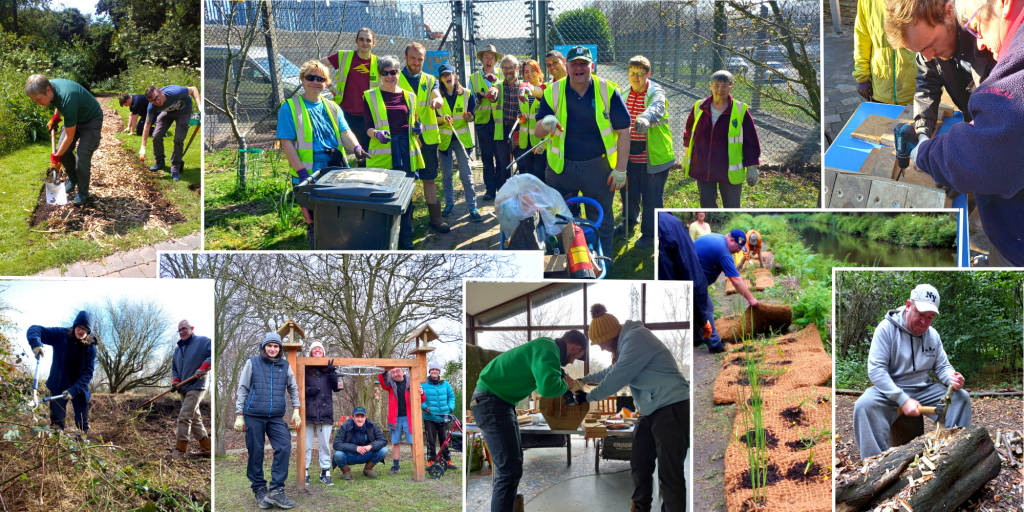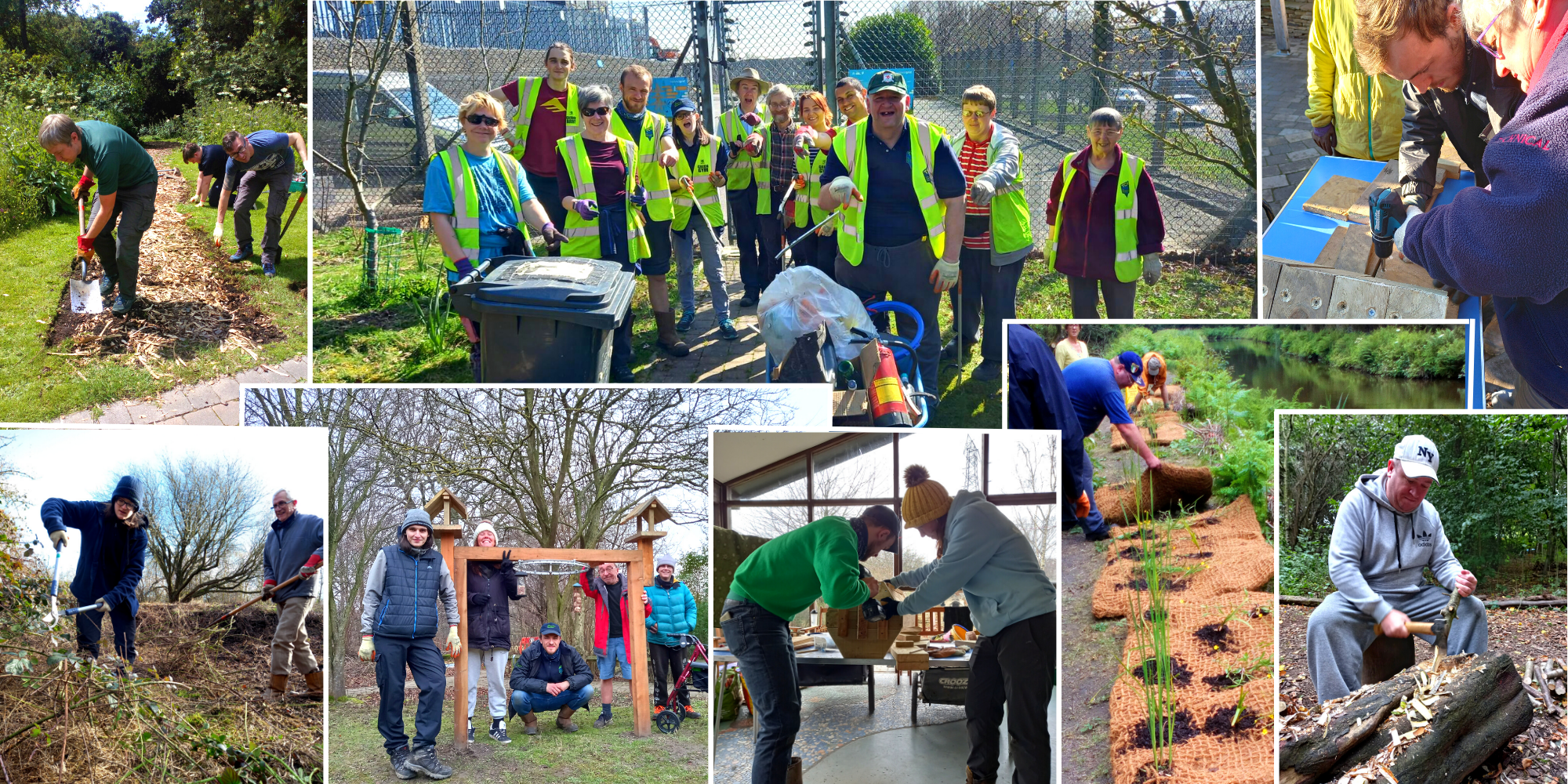 Supported volunteering
TCV is an inclusive organisation and welcomes volunteers who may need additional support to take part in our activities. If you are an organisation or family referring a potential volunteer who needs support, please contact us to ensure we have the staffing and skills to ensure everybody's welfare and safety.
Employee action days
Companies are increasingly committed to demonstrating corporate social responsibility. Organising an Employee Action Day is an excellent way to give something back to the local community and the environment at the same time as giving a fantastic opportunity for staff team building and personal development outside of the normal working environment.
Friends of Skelton Grange
Our work at Skelton Grange Environment Centre is generously supported by a dedicated group of volunteers who organise training and events – find out more about joining the Friends of Skelton Grange.
University placement year
Why not consider volunteering with us for your university placement year? You could spend your time learning to teach children about the world around them or try your hand at a variety of practical conservation skills. You will gain excellent work experience that will be valued by future employers; a valuable insight into the environment/teaching sectors; develop a whole range of transferable skills; take part in a comprehensive training programme; and best of all join a friendly and supportive staff and volunteer team in a green oasis hidden away in South Leeds!
We can offer you:
A designated manager with monthly updates to support you in your role
A full Volunteer Placement role description
Full training programme including working with children, first aid, health and safety and risk assessment
Excellent work experience to help you land that job in the environmental/teaching sector
Local travel expenses (up to a reasonable value/distance).
If you'd like to discuss this opportunity further, please contact Hannah Carmyllie on 0113 2430815 / skelton@tcv.org.uk
Watch our volunteering video below and do contact us if you would like any further information.