FROM THE GROUND UP! News Update for 2022
With the generous support of our partners at ICAP, we are extending our free fruit tree offer to reach even more primary schools in 2022. This year, we have 1125 free packs available with 4 fruit trees in each, to create mini orchards in playgrounds across the UK.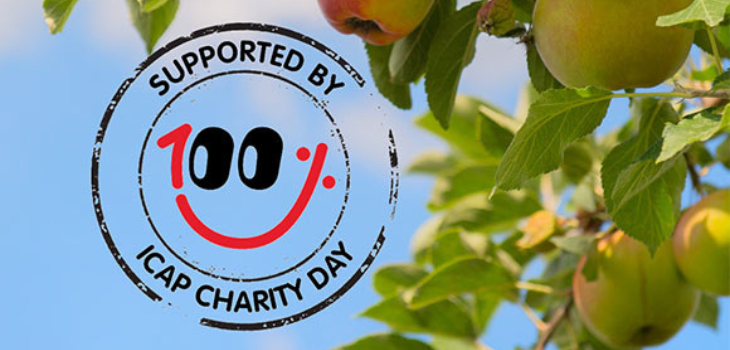 From The Ground Up's aim is to engage and educate children through planting and nurturing their own trees 'from the ground upwards.' Interaction with the natural environment is vital to every child's growth and development. We are proud to offer an outdoor alternative to the classroom where they can watch, in real time, the growing cycle of trees and fruit. From the first budding leaves, through flowering and pollination, to harvesting and enjoying healthy food, the trees will provide endless opportunities for STEM learning, creativity, discovery and problem-solving.
Fruit trees in schools also provide opportunities to learn about the environment and the effects of climate change, as well as how sustainable home-grown food choices can help reduce our impact. Trees remove and store carbon from the atmosphere, enhance air quality, cool air in cities, and even reduce flooding, all of which are beneficial for children, the environment and our communities.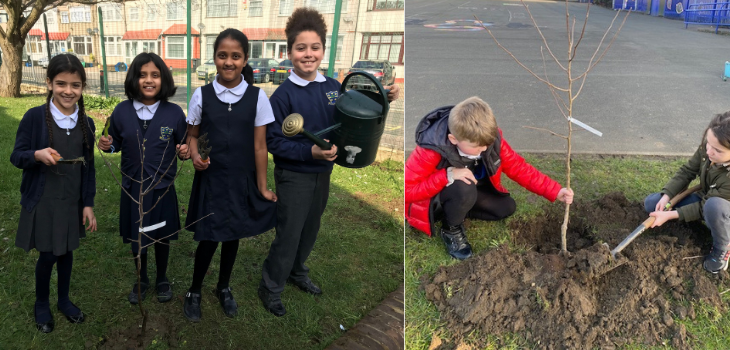 "Growing your own fruit is a fascinating and rewarding experience. It teaches patience and dedication, the science of nature, planning and productivity. Best of all, it brings a sense of anticipation –that first apple that you watched develop from a single flower tastes like nothing else, it's apple with the savour of achievement – you can't buy that in the shops!" – Joe Coles, Tree Programme Manager at TCV
Claim your free fruit trees here. Please note tree packs are only available for delivery in mainland UK and limited to one pack per school. 
Keep up to date with the latest news and activities from The Conservation Volunteers by following us on Twitter, Facebook, LinkedIn and Instagram. You can also sign up to receive our Greenzine newsletter for more ways to get involved.