From all involved here at TCV we are excited to announce our involvement with a recent tree planting project with Nottinghamshire Healthcare and the Probation Service which led to Nottinghamshire Healthcare winning the NHS Forest award for 'The most NHS Forest trees planted in 2021-22'.
The NHS Forest inspires and supports healthcare sites in transforming their green space for health, wellbeing and biodiversity. This can mean beautiful gardens for rest and recovery; woodland, orchards and meadows that lock up carbon and create habitats for wildlife; and growing space for fruit and vegetables.
This is an immense achievement for TCV as we were able to secure and plant an incredible 4,120 trees for this project, planted by people on probation (POP) on Rampton NHS Hospital land. This not only provides meaningful occupational work for the POPs as well as teaching some additional life skills, but also has a significant environmental benefit to the local community such as supporting an array of wildlife as they establish as well as reducing flood risks for the area.
As of right now, we here at TCV have three major projects helping to deliver and plant over 1 million FREE trees across the UK. These are all available for people to take action right now – here's how you can get involved today:
I Dig Trees | From the Ground Up | Trees for London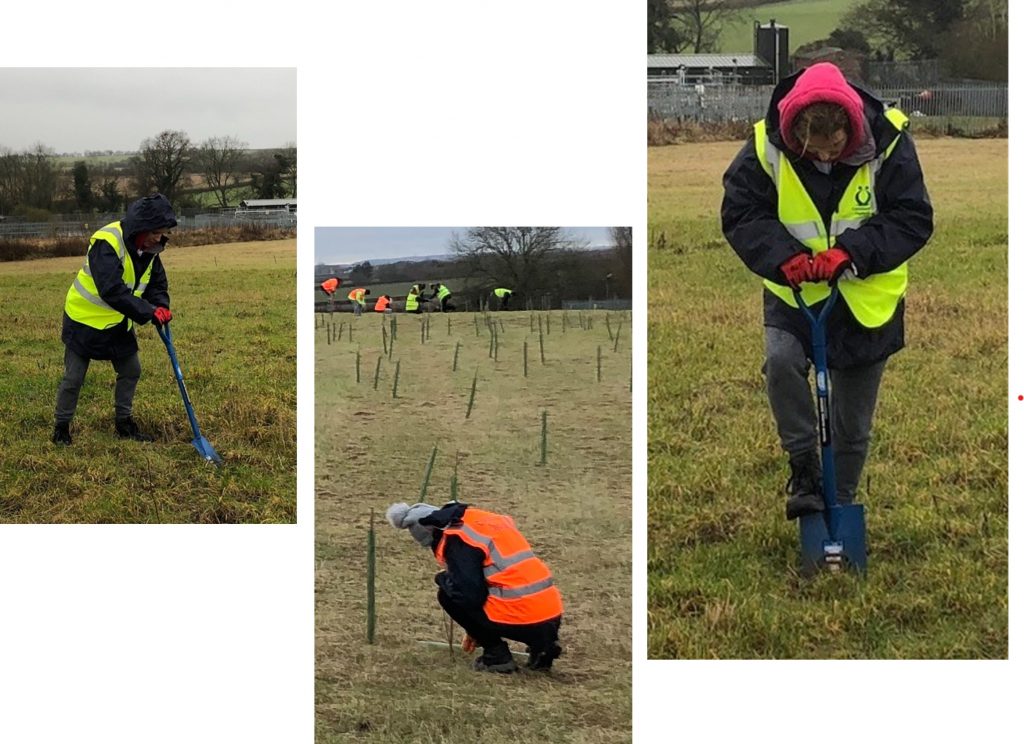 Rebecca Campbell, Probation Service, Head of Unpaid Work – East Midlands, Lincolnshire and Nottinghamshire said: "The Rampton tree planting project was a really rewarding activity for all involved, TCV, NHS Nottinghamshire and the Probation Service worked together to plan and produce a phenomenal outcome which delivered a huge impact to the environment. We all know the impact that these trees will have from an ecological, practical and aesthetic perspective. Offenders worked alongside staff and volunteers from the Probation Service and TCV, which resulted in a really positive attitude to the work, and despite pretty terrible weather conditions all of the trees were planted and everyone gained a huge sense of satisfaction when looking at the sheer amount of work that had been undertaken. It's fantastic to know we will be returning to Rampton to plant further trees and maintain those already planted so they grow to their full potential."
Vicki Brown, Nottinghamshire Healthcare commented "We congratulate TCV and Nottinghamshire Healthcare for winning an NHS Forest award. More than 15,000 NHS Forest trees were planted in the 2021-22 planting season, and it's incredible that over a quarter of these were planted at Rampton. However, effective tree planting is about far more than just numbers: Rampton's trees are strategically placed to reduce flood risk from a nearby watercourse, and as native species, they will support our wildlife and the wider ecosystem. In addition, by partnering with the Probation Service, people were given meaningful and engaging work – which will continue through ongoing maintenance of the trees."
Joe Coles, Tree Programme Manager at TCV said: "TCV was thrilled to be part of this partnership project, that saw over 4000 trees planted as a new woodland at Rampton. Not only will there be a lasting impact on the environment, but on all those engaged in the hard work of planting them. The trees will improve biodiversity, lock up tons of carbon from the atmosphere, and improve water management through rainfall interception. The partnership more broadly will provide more opportunities for meaningful contributions to conservation, and we're not finished at Rampton! We're establishing a longer-term maintenance programme on the site for People on Probation, and hope to plant more trees in the season ahead – as part of our mission to plant 1million trees this year with communities"
Delivering projects like this aligns with a core goal of ours to plant an ambitious 5 million trees throughout the UK by 2025. This not only empowers people to take action in tackling the current climate anxiety, boosting a communities mental health with green space; but also positively impact communities environmental concerns with a diverse range of trees native to the UK – helping to kick start a green recovery.
And it all starts by simply planting a tree!
____________________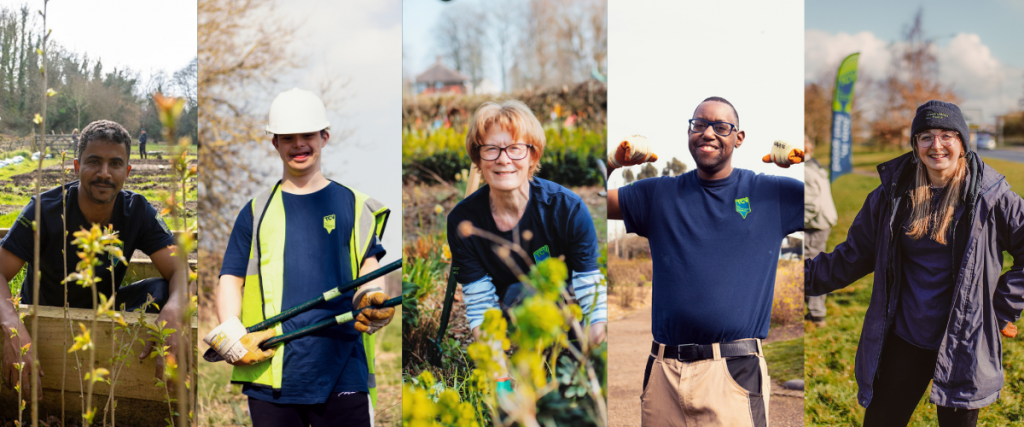 Keep up to date with the latest news and activities from The Conservation Volunteers by following us on Twitter, Facebook, LinkedIn and Instagram. You can also sign up to receive our Greenzine newsletter for more ways to get involved.