The Conservation Volunteers (TCV) are delighted to be selected as Wates 2018-22 Charity of the Year partner.
To celebrate the fantastic achievements of the Wates Group #PoletoPole challenge teams, we asked Peter Hutchings, TCV Fundraising and Partnerships Manager, to share the story of this world-encompassing expedition and CSR volunteering challenge.
The challenge
When Wates came to us with the idea in January to launch a fundraising challenge to walk from Pole to Pole (12,440 miles), virtually, over the month of February. At first, I was pleasantly surprised, we had no expectation, given the challenging Covid pandemic, that any fundraising would be going on at all.
Secondly, I thought "how are we going to pull this off with only a few weeks to prepare?!"
I should have known with Wates, I had nothing to worry about.
What next ensued was a huge, heroic effort from Wates.
In particular, a shout to Mark Tant MD (for the idea) and Emma Gruenbaum (for running with it and pulling it together), a small army of Wates Charity Champions and the marketing team, who really turned it around in a short space of time.
Before we knew it, we were hosting a launch webinar
We had hundreds of people tuning in to kick-off the challenge.
A massive thank you to United Heroes, who we partnered with to facilitate the functionality of the challenge and track the miles; their app is super easy to get on board with and very user-friendly.
To have 100 people involved would have been a success, but to have 332 people sign up just blew us away.
It meant that, in just over a week, they had collectively already completed the challenge that was meant to make take the whole month!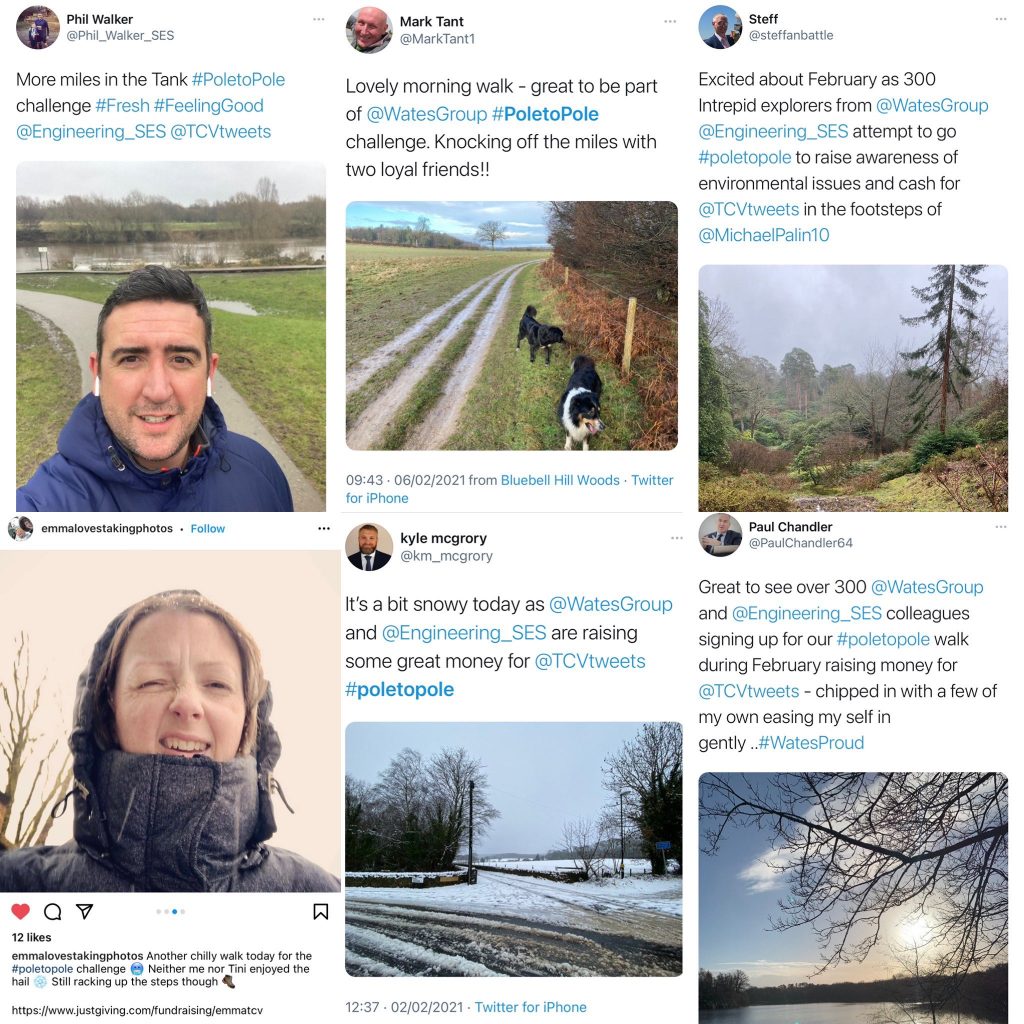 Around the equator
So, we wanted to see how far they could make it by the end of the month. In no time they had made it back to the North Pole, and so, we set them off to go round the equator.
Along the way, we shared facts about climate change issues affecting the countries passed on their virtual journey.

Every milestone they passed we shared information about how Wates, TCV and the individual participant can make small changes at home to help combat climate change…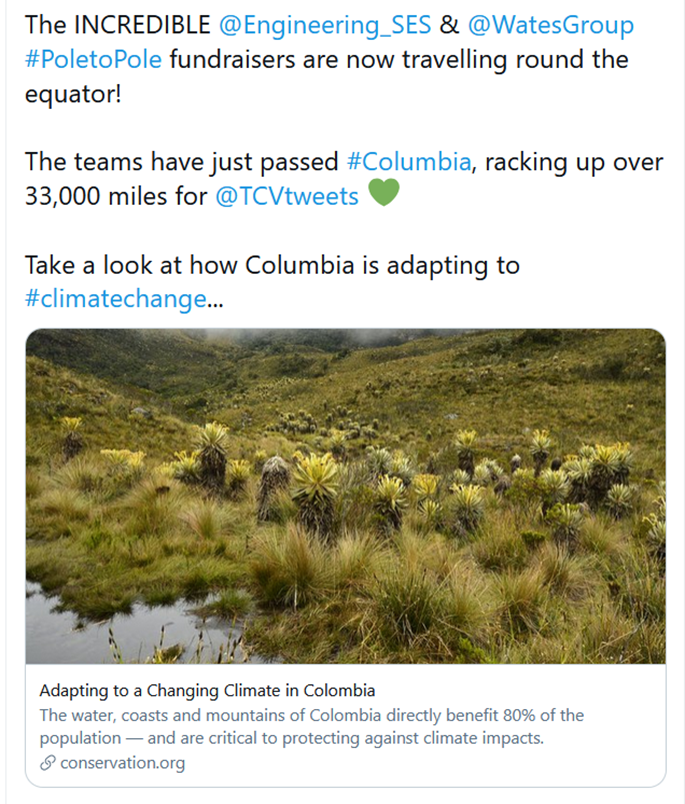 A whopping 43,139 miles were covered, just a few thousand off going round the earth TWICE (that's around 91,109,568 steps in case you were wondering)!
What's was so fantastic about this challenge is how it really embodies what TCV is all about; people collectively coming together (albeit virtually), getting out into nature in their local area and improving their own health and wellbeing.
That's why we we're so chuffed to hear from one of the participants Angie…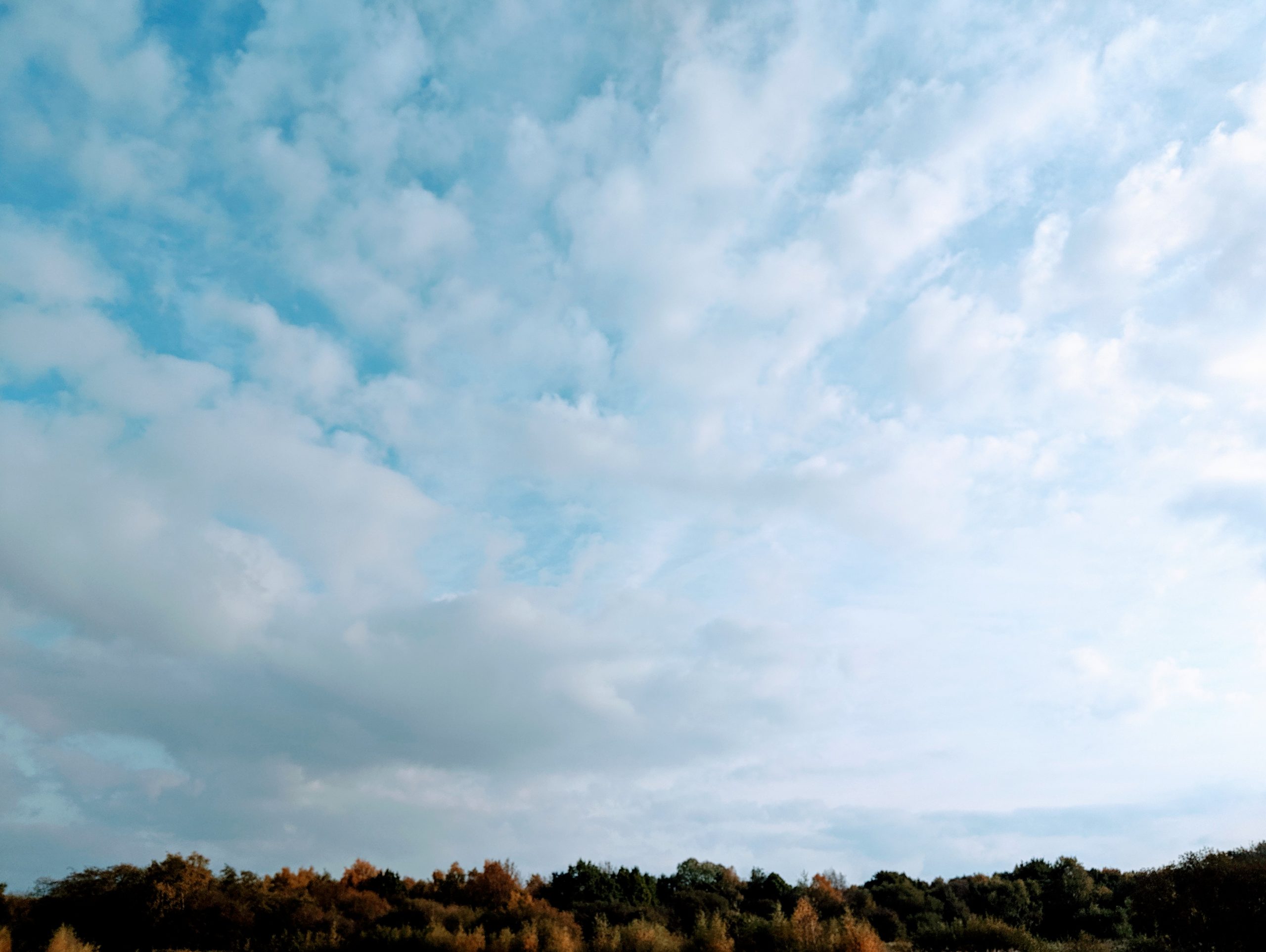 "Taking part in the Pole to Pole has really helped me with my road to recovery.

Back in September I had a fall and tore ligaments in my right leg, this meant that my much-needed daily walks/runs came to an abrupt halt. Although I could continue to work from home, I did very little exercise for months which had a knock-on effect on my physical and mental health (although I didn't realise it at the time!).

Fast forward to the end of January when I received the information from Mark Tant – I think it was just what I needed, I was really inspired to take part in the team challenge. It was great to feel part of the team and having the leader dashboard was fantastic.
Although I had a very slow start, seeing everyone's progress really spurred me on to do a little further each day – I noticed all the lovely wildlife and enjoyed the birdsong too.

It's helped me immensely; I'm now exercising regularly and enjoying the great outdoors again. I'm taking part in an exercise challenge throughout March with my family which is great fun and keeping us connected in lockdown."
Angie, Pole to Pole Challenger
The prizes
Of course, it was a collective challenge, but they do like a bit of a competitive element at Wates.
The challenge was not only about the super-fit-fitness-folk, who'd clock up the miles with no difficulty.
We designed 5 winning categories that were inclusive, with every participant in with a chance of winning a prize…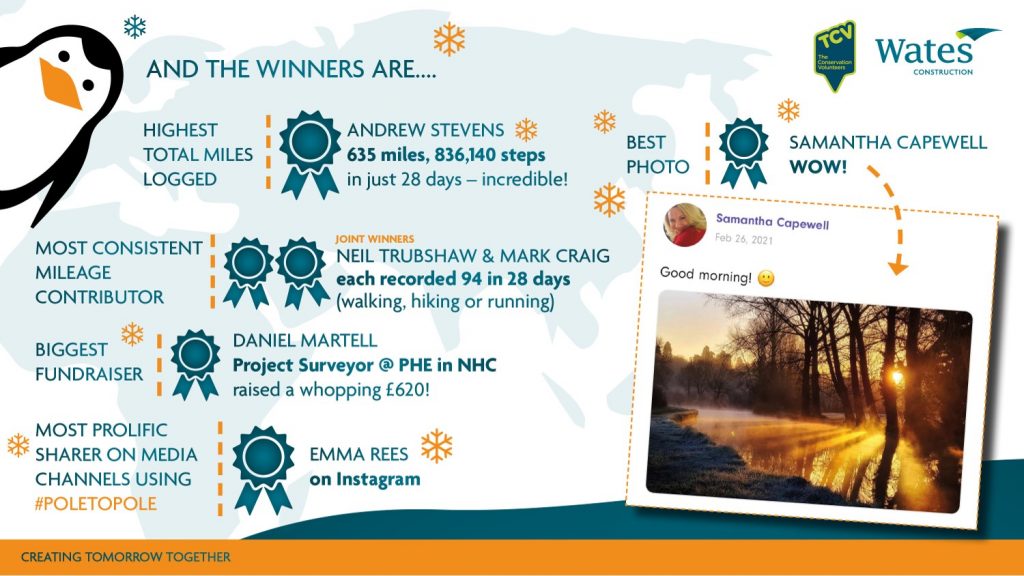 The total figures
Needless to say we were completely amazed by the final numbers and in awe of the collective effort the team had made…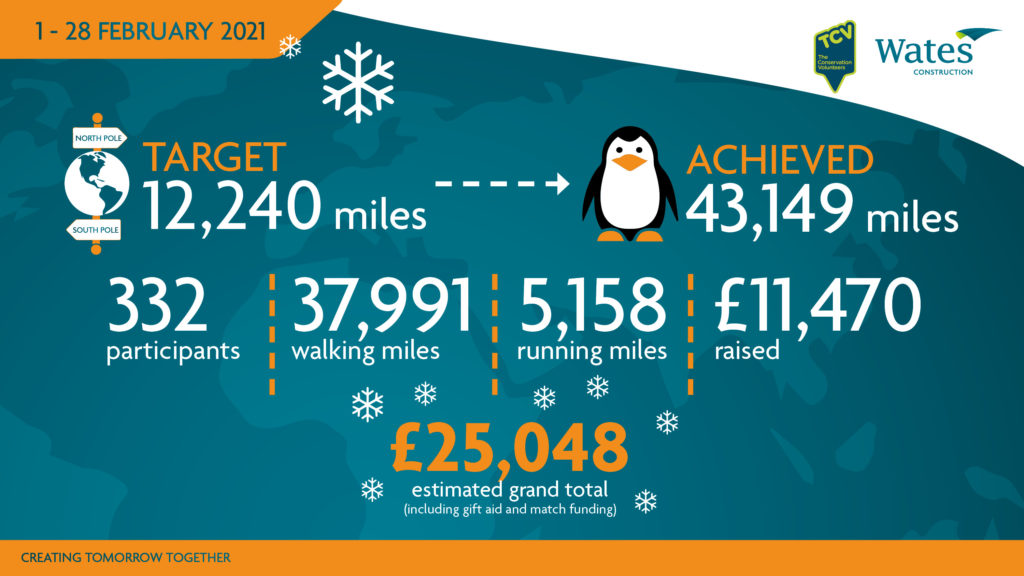 Thank you from The Conservation Volunteers
I'd like to say a huge THANK YOU to everyone for getting on board with the Pole to Pole challenge, raising money for The Conservation Volunteers and our charitable aims of connecting people and green spaces for the benefit of communities and the environment. I feel with this challenge we did just that!

Peter Hutchings

And finally a word from our CEO
I am absolutely amazed by the enthusiasm and dedication of the remarkable team at Wates, who have refused to let COVID stand in the way of their fundraising efforts for The Conservation Volunteers this year.

A pole-to-pole walk, of more than 12,000 miles felt incredibly ambitious when they set off on this challenge, and yet they have absolutely smashed that target, clocking up more than 43,000 miles.

Every pound of the £25,048 raised supports our vital work at a time when so many of us are dependent upon local green spaces for free access to nature, exercise and connecting safely with others. What a team!

Darren York, CEO of The Conservation Volunteers
---
Take a look here for further ESG and CSR challenges from TCV and corporate partners.
Keep up to date with the latest news and activities from The Conservation Volunteers by following us on Twitter, Facebook and Instagram, or head on over to our website for more.