It was with great sadness that we learnt of the recent passing of our patron His Royal Highness The Prince Philip, Duke of Edinburgh. His Royal Highness took the position as patron of The Conservation Volunteers (then the British Trust for Conservation Volunteers) in 1970, as the charity became independent.
As condolences and tributes from the charities His Royal Highness was patron of and the people who knew him best, it is clear that he will be remembered for his pioneering work to bring environmental causes to the public's attention as early as the 1950s.
As our Royal Patron, he took an active interest in our work to connect people and green spaces: presenting out first ever Green Hero Awards in 2016, visiting Dersingham Bog Nature Reserve to observe a TCV scrub clearance project in 2013; and granting a private audience to our Chief Executive and Chair in 2018.
TCV team members and volunteers who met His Royal Highness at Dersingham Bog Nature Reserve recall how lovely he was to all those at the event and how genuinely interested he was in the work the volunteers were carrying out.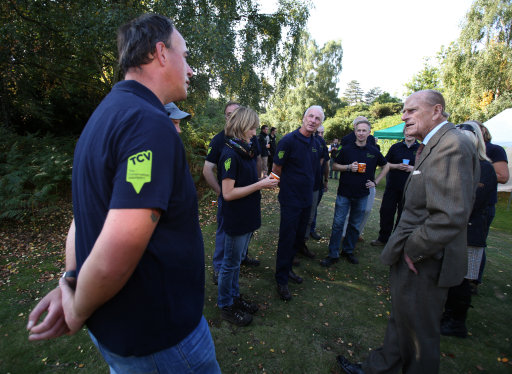 His Royal Highness' interest in the work of The Conservation Volunteers pre-dates his patronage. Back in July 1960, he paid a visit to National Trust site Wicken Fen, Cambridgeshire, and spoke with a group of Conservation Corps (now TCV volunteers).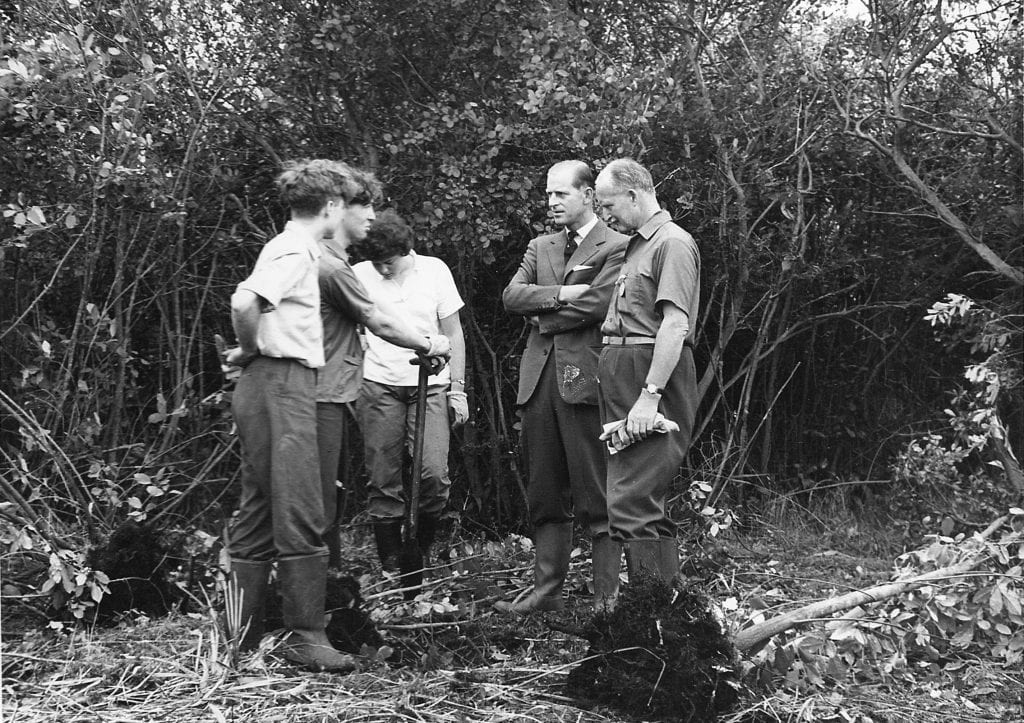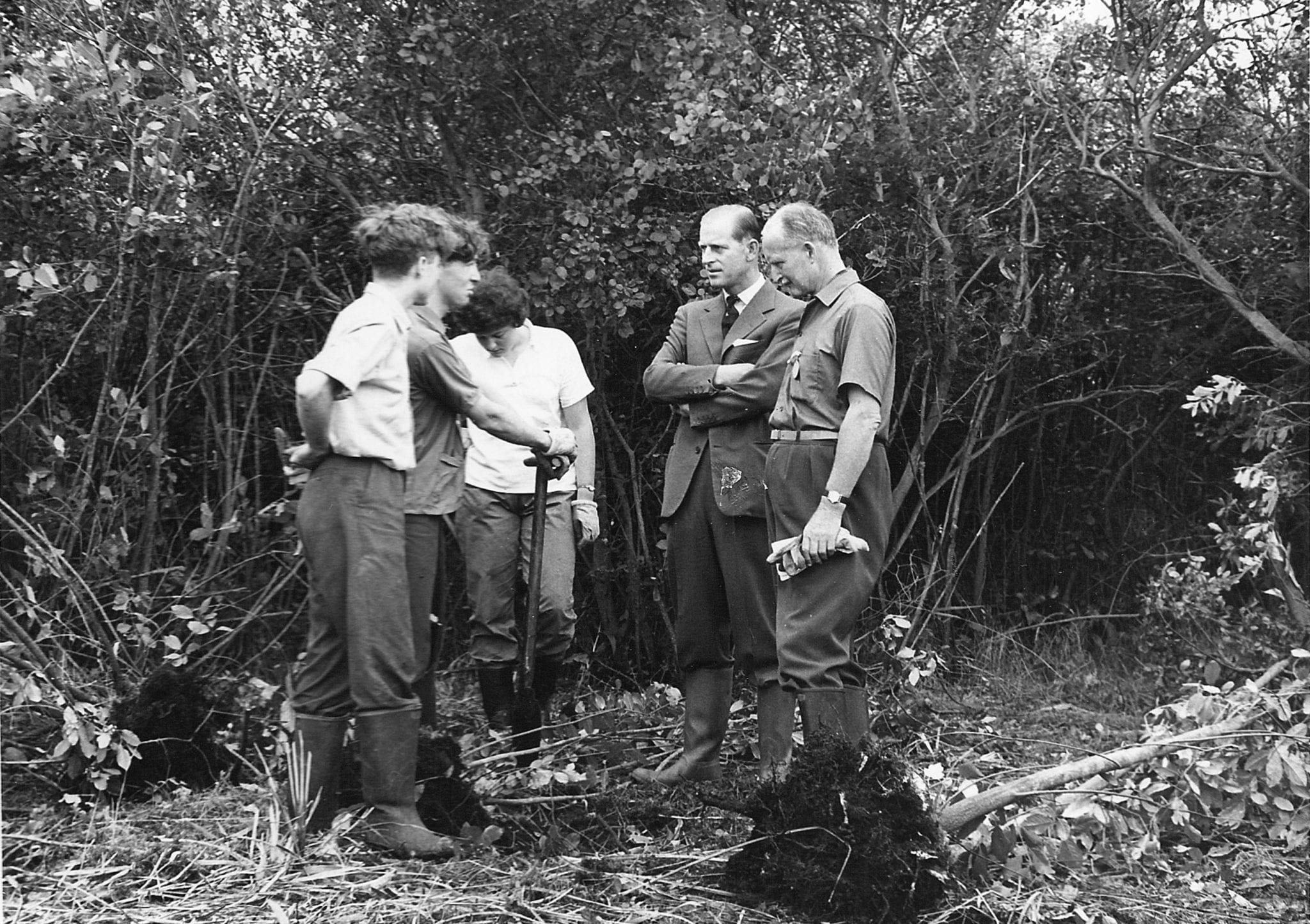 Outside of the work of TCV, the Duke co-founded the World Wildlife Fund (WWF), which is today the world's largest conservation organisation. In addition to this, the Duke's most successful legacy will be The Duke of Edinburgh Award.
Originated in 1956, the award has helped millions of young people in over 140 countries prepare for adulthood by providing them with a 'do-it-yourself growing up kit', as described by the Duke himself. This understanding that through vocational work and activity, young people can gain skills that will help them throughout their life is something TCV shared with His Royal Highness
After his death, our Vice President Sir David Attenborough remembered His Royal Highness as "an admirable man" who was "vigorous" in his conservation work. At The Conservation Volunteers, we will remember our patron as one of the first people to use his platform to be a vocal and influential activist for conservation and climate change around the world.
"The conservation of nature, the proper care for the human environment and a general concern for the long-term future of the whole of our planet are absolutely vital if future generations are to have a chance to enjoy their existence on this Earth."

His Royal Highness, The Prince Philip, Duke of Edinburgh.
Australian Conservation Foundation, Canberra, in April 1970