With the support of our incredible volunteers, TCV's Tree Nursery team in Northern Ireland collects seed from local trees, germinating and growing over 65,000 native Irish trees every year to repopulate planting projects from Bellcoo to Ballycastle.

Planting native indigenous trees is critical to preserving the unique ecology of an area. Native tree stock protects our natural environment from disease and pests, whilst encouraging and supporting wildlife and insects.
"I love working here, first seed collecting in the summer. After the first lockdown, I started to volunteer on a weekly basis. Now I am a Sessional Worker to help with the coming move of the Tree Nursery to a different location."
Linda van der Horst, Sessional Worker
The Life Cycle of a Very Special Tree from TCV's Tree Nursery
It all starts with the seeds! If you want native trees, you have to collect the seeds from selected areas known for their native trees.
So, together with lots of volunteers, our team goes to parks, woodlands and fields to collect seeds from Cherry, Birch, Oak, Hazel and many more.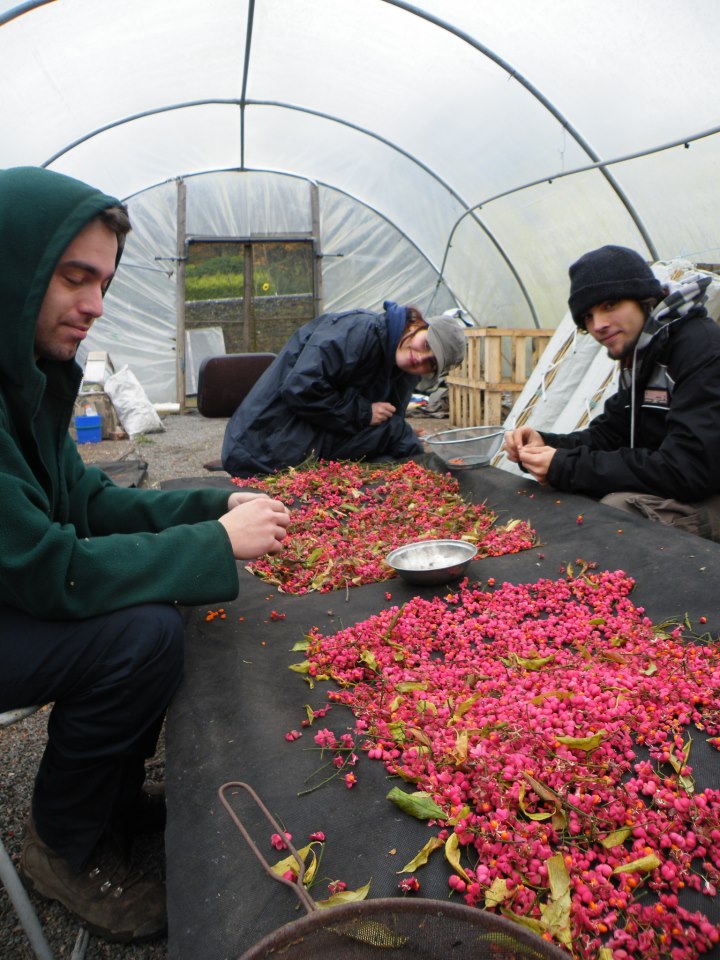 But to help them grow into little trees takes skills and knowledge. First, we clean them and put them in sand/compost mixes for their winter sleep. When little trees emerge, they are planted out in beds or pots or plugs.
During summer, they are watered and weeded to give them the best start in life. Depending on the species and purpose, they will stay in the nursery for one to three seasons.
Autumn and winter are the busiest times in the nursery. All the trees that have grown up to go all over Northern Ireland, are dug up. Cleaned, graded by size and counted, they will be put into sand beds to wait their turn to go into an order. All will have their own passport saying they are from Northern Ireland.
Spotlight on The Mighty Oak
Linda van der Horst, Sessional Worker at the TCV Tree Nursery, describes the oak for us and its life cycle from harvesting acorns to planting all over Northern Ireland.
The wildlife and landscape value of nearly all our remaining woodlands is dependent on the interaction between people and nature. So, getting to know some of the native trees is a good start.
The oak has a majestic presence of 20–40 metres tall. Growing older the oak might shorten to put more energy into extending its lifespan. The oak can live for over 500 years.
Coppiced specimens may reach 1000 years. It is a native tree that supports the most life on and around it. Many old oak woodlands in Northern Ireland are under protection to ensure that this very important natural habitat remains for the future.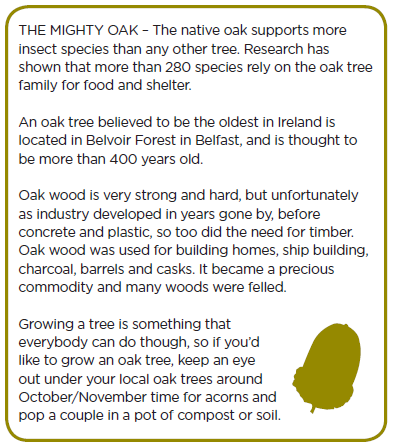 So how do we recognise these magnificent trees: the Pedunculate and the Sessile oak?
The pedunculate oak has leaves around 10cm long with 4–5 deep lobes with smooth edges, dark green above and light green below. Leaf-burst occurs mid-May and the leaves have almost no stem and grow in bunches.
Leaves of pedunculate oak appear about a fortnight earlier than those of sessile oak. There are physical differences in the shape of the leaves too. Pedunculate oak has a short leaf stem and 2 'earlobes' at the base of the leaf. Sessile oak has a long stem and is missing the 'earlobes'.
The fruits (acorns) ripen during late October. The acorns are mostly in pairs, each in a 'cup' and are borne on a stalk. On the pedunculate oak this stalk is long, maybe 10cm. On sessile oak the stalk is only 1-2cm long. The two kinds of oak native to Northern Ireland are easiest to distinguish when the acorns are present.
Learn more about identifying these Oaks and other trees at our Tree Growing website.
For the TCV Tree Nursery in Northern Ireland, autumn is the most important season to harvest the acorns of these native oak trees. These will be nurtured and grown into small trees to be planted again all over Northern Ireland, starting the cycle again for more big, beautiful, native trees.
Gathered, sown, grown, and only planted in Northern Ireland.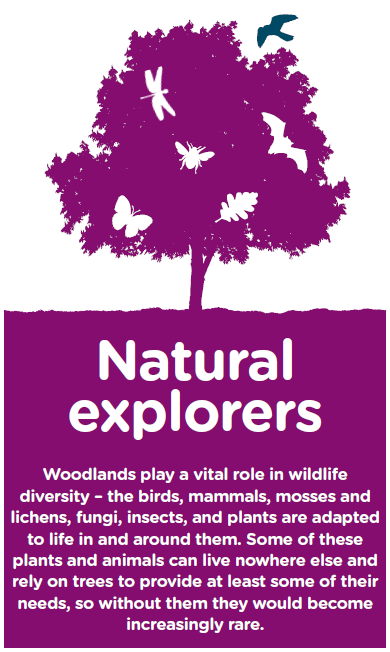 Join in, feel good… Grow trees!
Autumn and winter is tree planting season, with preparation taking place during spring and summer. Year-round, you can make an environmental impact by learning more about the role and importance of trees and protecting their future.
See TCV's Tree Nursery Facebook page and website for further details of how to buy local provenance native trees. Our team can help you choose the right tree for your space and provide advice to ensure your new tree gets off to the best start.
Keep an eye out for how you can support our Tree Nursery when we move to our new location in Cultra in summer. We need more volunteers to collect more seeds, from more species and grow even more trees – over 100,000 new trees per year.
Head to our Tree Growing website for simple instructions to grow trees from seed and insights into individual tree varieties including more tips for identification.