The first couple of months have been jam-packed full of learning for TCV's WildSkills trainees, supported by players of People's Postcode Lottery.


From tree planting to running community events, our trainees in the north share some of their tasks and describe the impact of their traineeships.
Read here for an introduction to TCV's WildSkills trainees, and keep following for more updates from our southern cohort.
---
Eva, TCV York & North Yorkshire
Transforming green spaces
Our tree planting project at Rossington Colliery was my first big project as a WildSkills Trainee, and it's fair to say we can really emphasise the BIG! The site was once a colliery and thanks to our tree planting work, one day it will be a woodland.
The project with 4R Group involved planting 19,000 trees on the site, split into 5 different areas. The woodland comprises a range of native species:
Hawthorn (Crataegus monogyna)
Aspen (Populus tremula)
Oak (Quercus robur)
Silver Birch (Betula pendula)
Elder (Sambucus nigra)
Crab Apple (Malus sylvestris)
Alder (Alnus glutinosa)
Blackthorn (Prunus spinosa)
Guelder-rose (Viburnum opulus)
Rowan (Sorbus aucuparia
Wild cherry (Prunus avium)
Hazel (Corylus avellana)
Dog-rose (Rosa canina).
Tree planting team work
We organised the species within sub-sections so that taller species were prioritised in central zones, whilst smaller more shrubby trees were focused around the edges. With some areas of the site being wetter than others, we also made sure species able to cope with wetter conditions were positioned in these areas to maximise success. We planted the trees in 2.5m intervals throughout all sections – which has meant it was very easy to maintain social distance!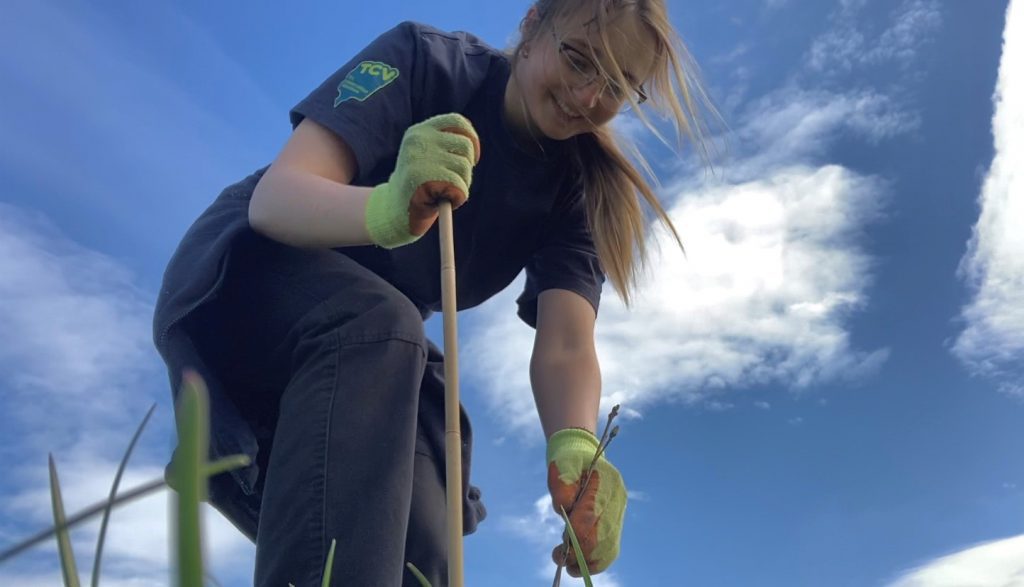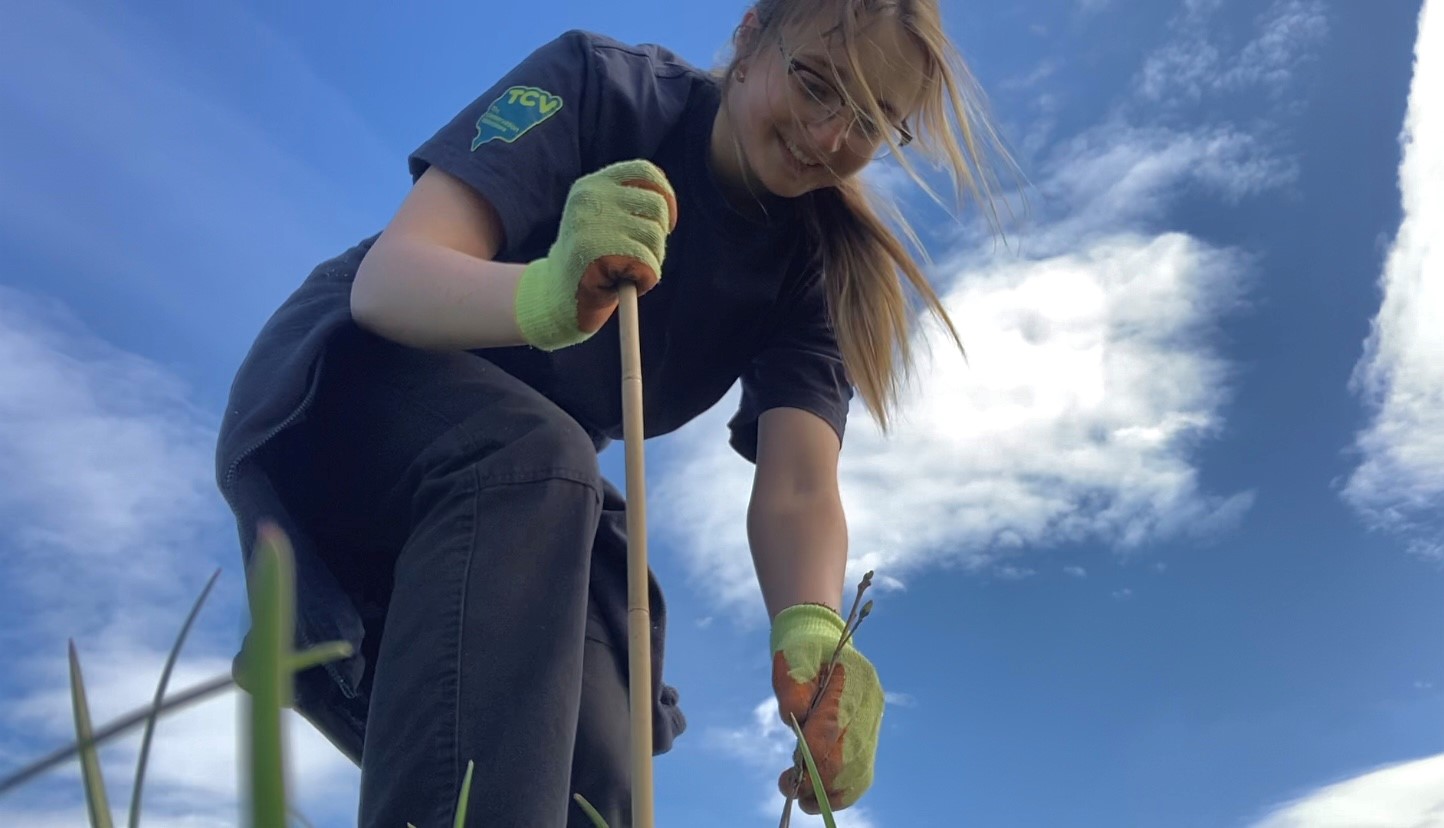 Having so many trees to plant, we had a lot of time to perfect our planting method. We found that spacing out the canes within each area was the first port of call, so we all knew the spacing was correct in each area (and we avoided planting whilst the ground was frozen).
Planting wise, we found that to avoid confusion and speed the process up, having a designated individual laying out the trees and another individual following with spirals meant that those planting had far less to carry around the site and didn't need to think about where they needed to be planting.
This also meant that we could maintain a good mix of species across the entire project. As we had a mix of bareroot and cell grown trees, we also prioritised getting the bareroot whips in the ground first to minimise losses, as they are the most likely to dry out faster.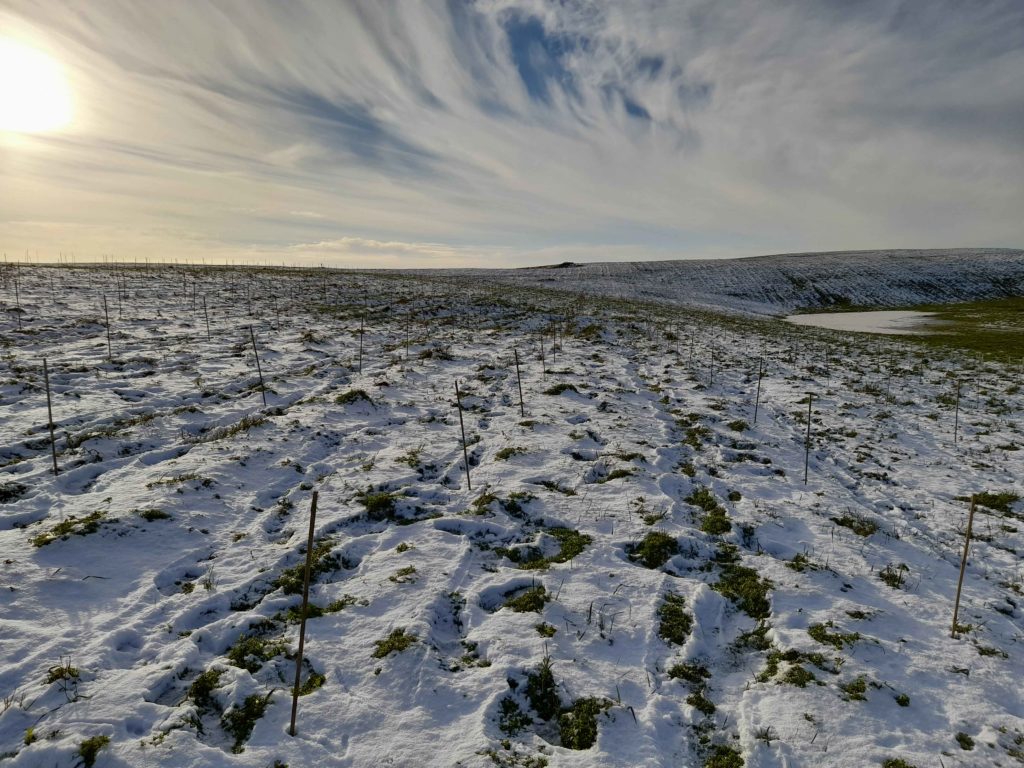 Reflections: skills development and when things don't always go to plan
Along with getting a LOT of experience in tree planting and working on large scale conservation projects, working on the Rossington project has allowed me to gain confidence leading volunteer sessions and groups on site. This is something that I was wanting to get more experience of during the traineeship and it is great to see I am already progressing here.
Unfortunately, due to lack of rain since we started planting and rising temperatures, the decision was made to postpone planting the last 2,300 trees until the next planting season. The site has gone from one extreme to the next, being extremely boggy when we started in February, freezing over later in the month and now being completely dried out.
Although we didn't quite get all of them in the ground this season, 16,700 trees certainly isn't a bad effort – especially considering weather and COVID-19 disruptions.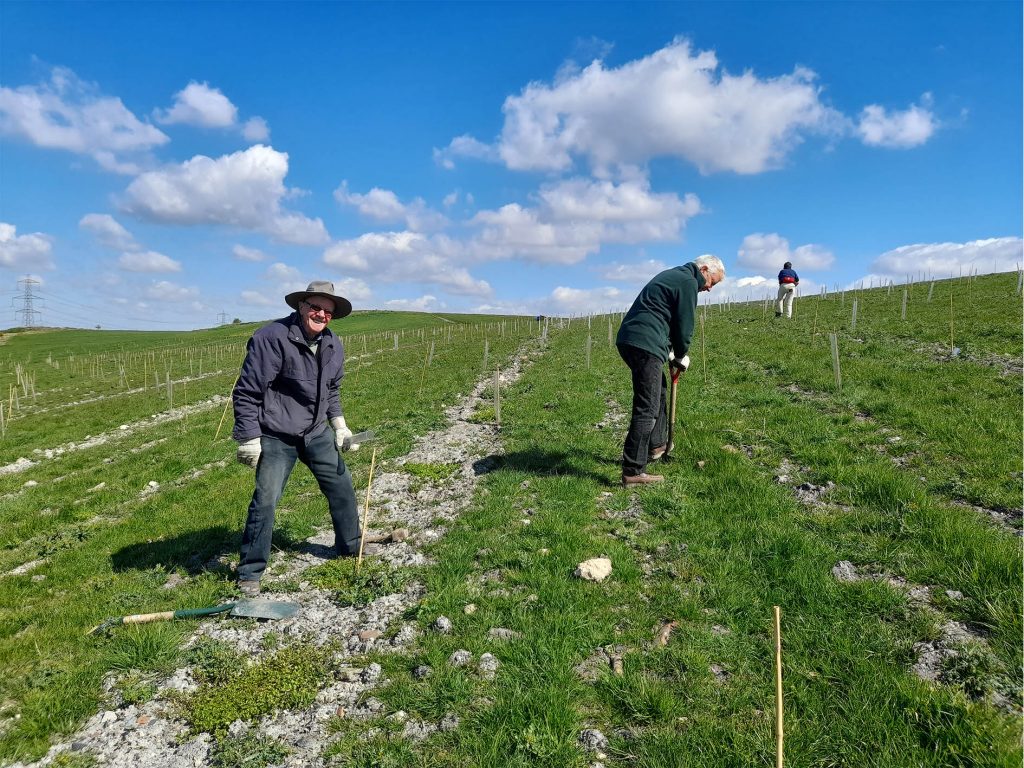 It has been a great collaborative effort to get this many trees in the ground in so little time. The York team sends out a massive thanks to everyone that has helped out over the last few months. It has been great to meet so many staff members from other TCV offices in the North (including TCV Skelton, TCV Hollybush and TCV South Yorkshire) and we can't thank our volunteers enough, both local and regular. We couldn't have done it without all of your hard work!
From one colliery to the next!
It seems I am gaining a lot of experience working on brownfield sites at the moment. I managed to have a little break from the tree planting of the past few months to spend some time on the Northumberland Coast planting reeds as part of another project with 4R Group.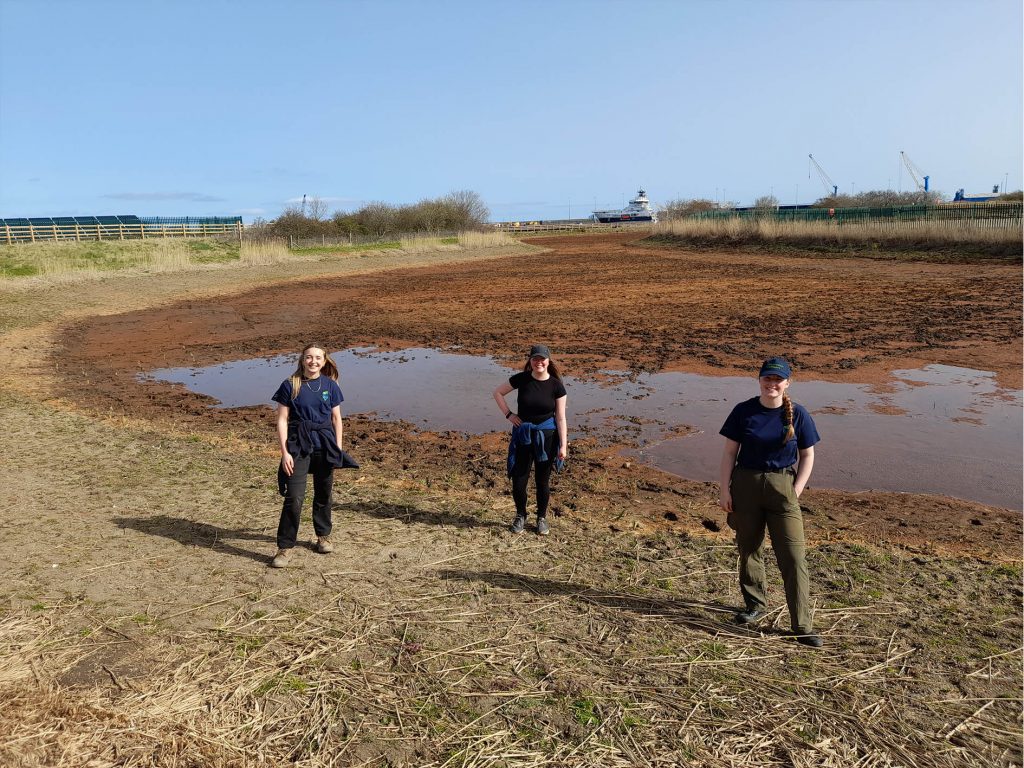 We completed the planting on a water treatment site owned by Severn Trent Water, situated near the Blyth estuary. The works sit on the area where Bates Colliery once stood and consists of five lagoons where water is filtered to prevent heavy metal run-off. The largest lagoon at the northern end of the site is where we focused our reed planting.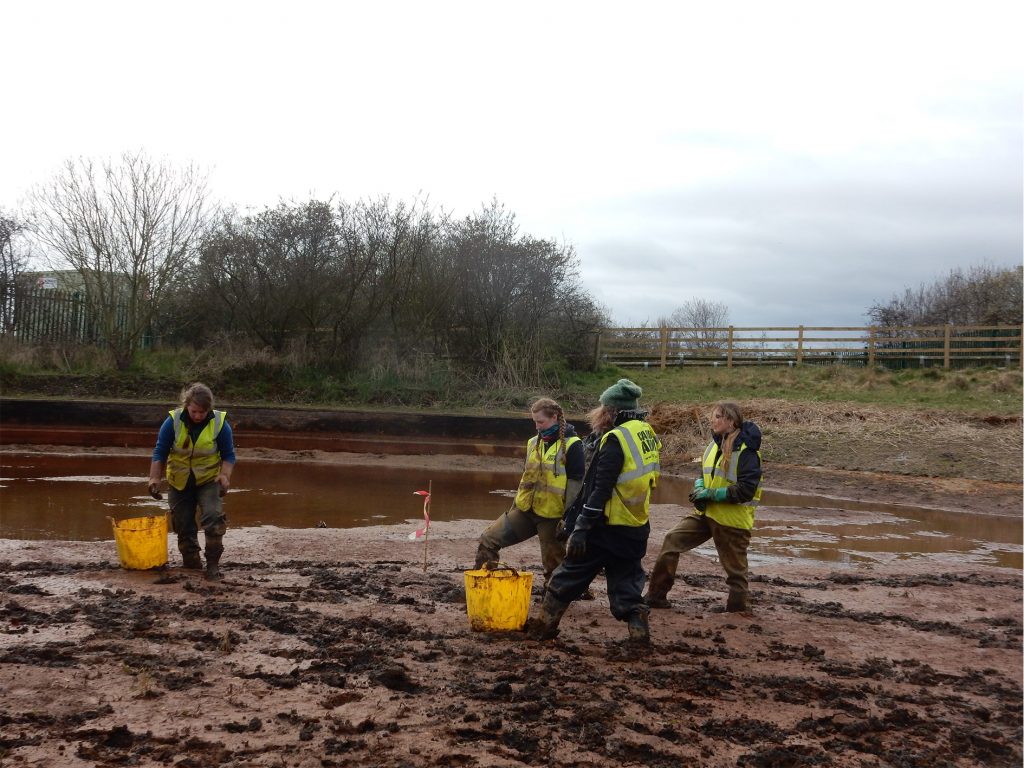 Natural water filtration
The water moves between the lagoons to filter contaminants such as iron and phosphates out of the water before it leaves the waterworks. The process here is cyclic, with reeds, particularly the common reed (Phragmites australis) being an effective way of removing heavy metals from water. The site uses this as a natural method of water filtration by planting reeds in the lagoons, removing them once they have reached capacity (~15 years) and replanting them again.
Not only is filtering with reeds cost effective, but it also means that more reed habitat is created in the area, being a scarce and rapidly depleting habitat in the UK. Locals informed us when we were planting that reed buntings were prolific in the area and hoped they would return to nest in the reeds once established again, helping increase biodiversity.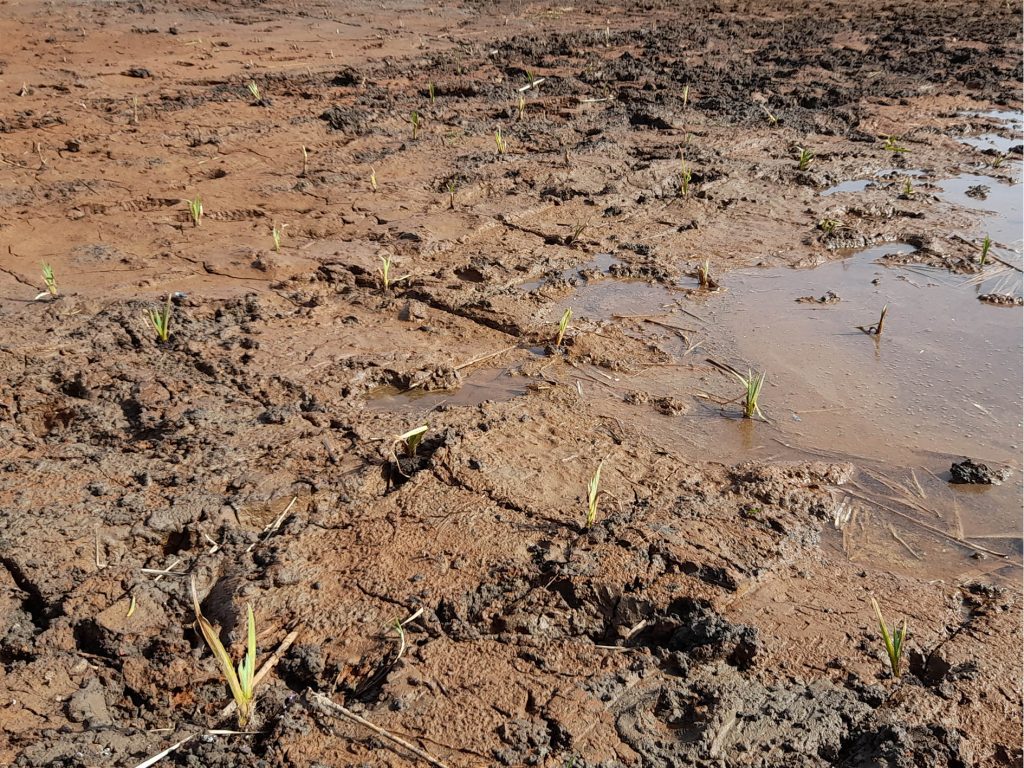 In total we planted around 18,000 reeds in the area, spaced 50 x 50cm. The Scotland team were on site first to create a perimeter of reeds with species diversity. This meant we had the big and muddy job of infilling the mid-zone with common reed.
We found that by working in teams of 2/3, with one person making holes and the others following infilling with reeds, we made light work of the planting. The project allowed myself and the other Northern Trainees (Rebecca and Kayley) to show how efficiently we can work together to complete a project to a professional standard – and ahead of schedule! It was great to spend time with the other trainees and have an opportunity to lead a session for staff members new to the site.
Rebecca Kinsella, TCV Skelton Grange & Leeds
When the WildSkills traineeship started back in February, the prospect of working at a public event felt distant. Beginning a new job in the middle of a national lockdown was strange, especially when most of what I was meant to be doing involved working with school groups. When the roadmap for the easing of restrictions was set out, there was a tentative hope that we might be able to get back on track with an Easter event.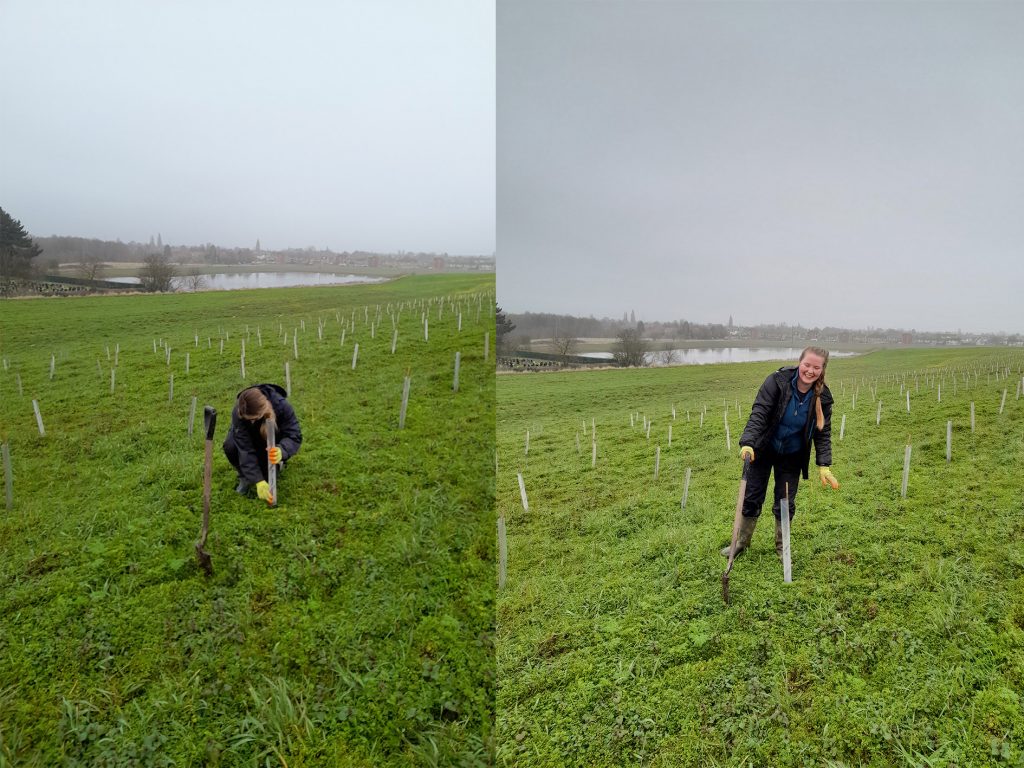 Switching from reed planting to working with the public
In the run up to Easter, I was in Blyth with the rest of the Northern WildSkills trainees, helping out with a large reed bed planting project. As fun as this was, it meant that when I came back to Leeds to do a community event – the Easter outdoor trail through the woods at TCV Skelton Grange – I wasn't 100% sure what to expect. However, there was such a buzz about getting back at it – it was palpable.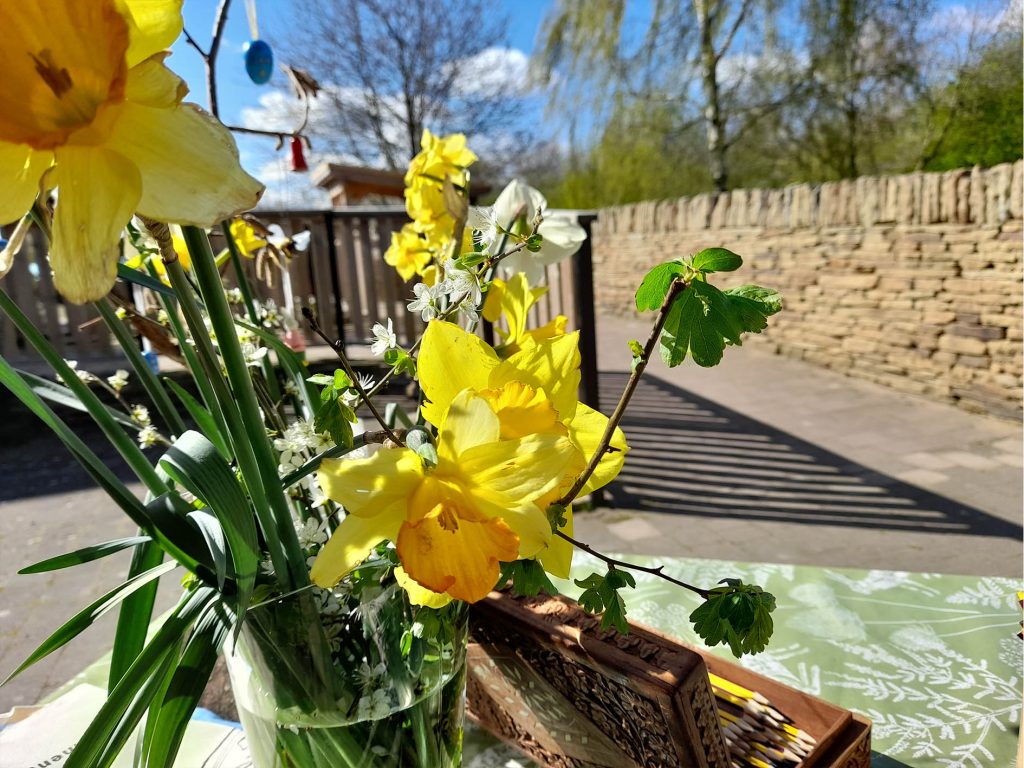 The first Easter Trail event ran on Good Friday, with a team of TCV staff and volunteer officers making sure the day ran smoothly. I was working at one of the last places on the trail, the fire circle. I had never built a proper fire before but one of my colleagues was more than happy to show a volunteer officer and me the ropes.
There, groups were encouraged to complete a reflective exercise and set intentions for the rest of 2021. They also had the opportunity to sit and relax around the fire. Seeing how much families valued being out in nature and appreciating their surrounding was extremely rewarding. For many, this was the first opportunity there had been in a long time to go to an organised event, making it extra special.
A rewarding experience
There was something incredibly satisfying about building and maintaining a fire. The way in which the wood was positioned before the fire was lit resembled a grid, with twigs and logs crossing over each other. This formation encourages air flow through the fire, making it last longer.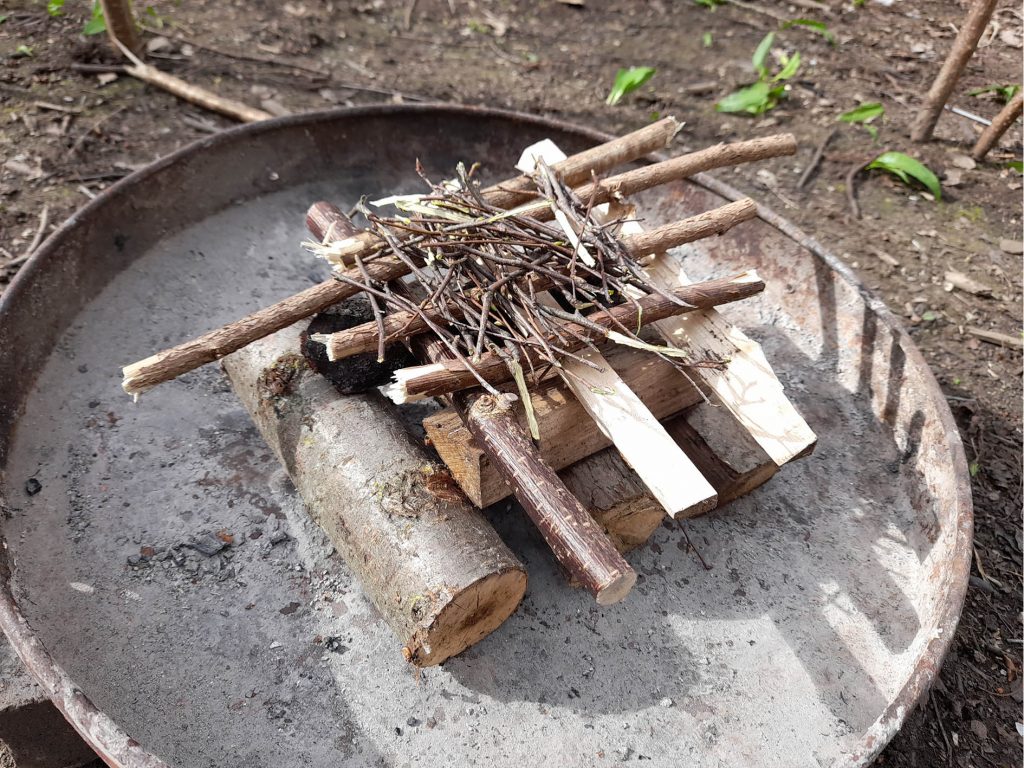 The following week, we ran the Easter trail three more times for the Leeds Foster Service. On one of the day, I was stationed on the welcome desk. We were one person short for the manning the craft table, which was directly after the welcome desk, so I volunteered to do both… I welcomed people and made sure they had all the information they needed for an enjoyable time. I directed them up to the craft table, which was unmanned, and explained that someone would be with them in a second. As they walked up the path to craft table, I ran around where they couldn't see me and popped up to welcome them to the craft. I acted as if they had never seen me before. Parents and children alike thought it was hilarious that I had popped up without them realising!
Overall, it was such a rewarding and gratifying experience. This was my first experience of an event at Skelton Grange; it definitely lived up to my expectations. What a way to officially start my year!
---
Kayley, TCV Hull & Humber
Kayley has a full write up of her recent projects with TCV at her blog Let loose on your WILD side. Read on for an insight into her recent contribution to developing a wildlife corridor through Scunthorpe, helping the Northern Forest Project.
For this planting project, we worked on two large distinct sites in Scunthorpe in North Lincolnshire to create a wildlife corridor. Across the area we planted 12 species of trees and 7 species of shrub to create a diversity woodland with 21,000 trees.
Wildlife corridors are created to link habitats together to allow wildlife to disperse and have connected movement between historic and new sites, otherwise wildlife would be isolated to one area due to habitat fragmentation.
Wildlife corridors usually are linear and can vary in size and type to provide connectivity. With ever-growing human populations and expansion of urban areas and infrastructure, these wildlife corridors can be many forms such as rivers, woodland, hedgerows and man-made 'green bridges' which are more predominant in biodiversity hotspots.
Read Kayley's blog to find out more about the importance of wildlife corridors
Learning by doing
Throughout planting, I developed my skills in tree identification by the coloration of the buds and bark and the shape of the leaves. For example, I learnt that Rowan has darker bark and black buds compared to hazel that has lighter bark and medium sized green buds; and Field maple has bark that appears to have vein-like indentations that run down the length of the stem and light-colored dots on the bark.
Compared to reading a book on tree ID, to physically plant the trees has developed my ID skills of native broadleaf and I am more confident now in identifying a species compared to when I started this project.
To develop local areas to where I live is quite rewarding as I feel I am developing the green spaces for the great cause.
---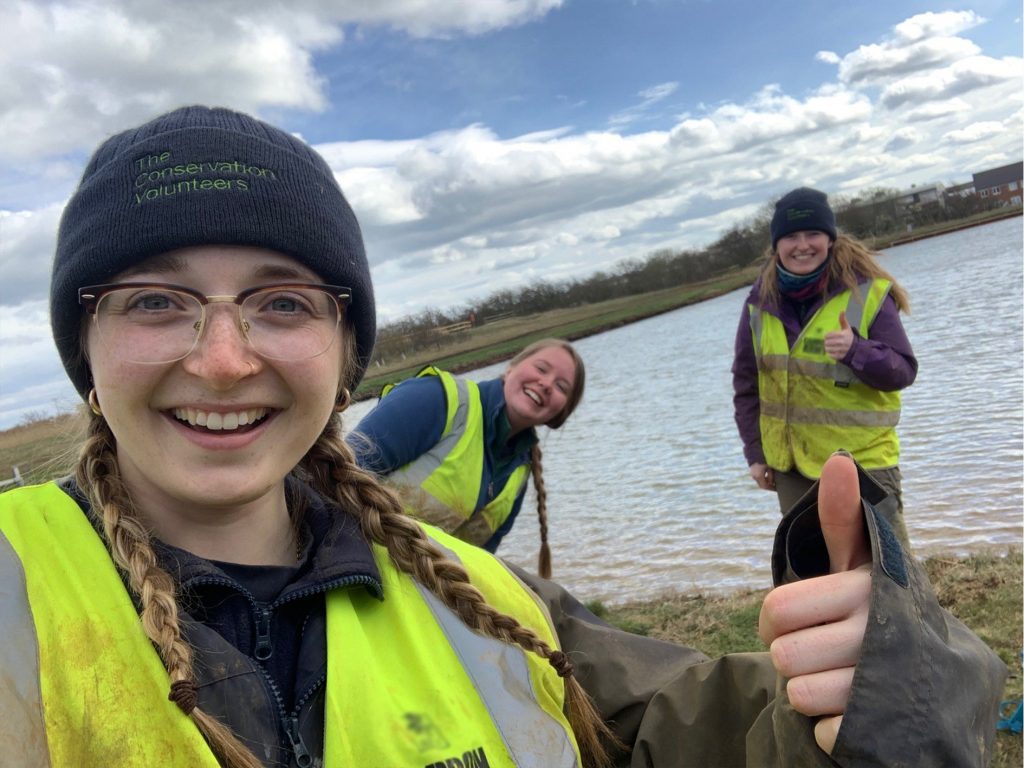 Thanks to players of People's Postcode Lottery for supporting TCV's WildSkills traineeship. As our northern trainees have described, their experience so far has been full of learning and FUN! Plus, their work is having a huge impact on the environment and the surrounding communities.
Keep following for more updates from the trainees, including a look into projects across London. If you're interested in joining TCV as a trainee yourself, sign up to Greenzine, where we share the latest news monthly to your inbox.