Biodiversity training to better manage Northern Ireland's natural heritage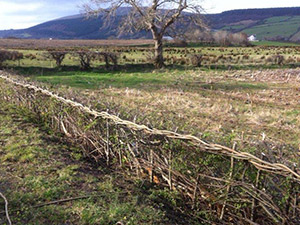 The Conservation Volunteers, with support from The Heritage Lottery Fund (HLF), are running a three year programme of training in the skills to understand and manage habitats in the best possible way for the benefit of biodiversity.
This will include:
Most events are FREE for anyone who manages land in any way; farmers, council staff, rangers, volunteers.
Specialised training is available in a wide range of subjects and will be delivered throughout Northern Ireland. 

Training Events & Workshops
Species Identification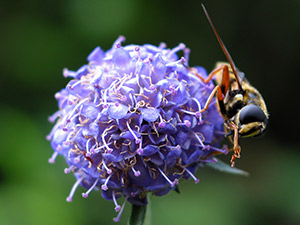 This fundamental skill of identifying and interpreting habitats and species will play an important role for developing future management plans and surveys. Simply knowing the value and ecological relationships can prove a useful tool. Typical workshops will include;
Invasive Alien Species
Grasses
Birds
Trees
Wildflowers
Fungi
Butterflies
Mammals
Practical Skills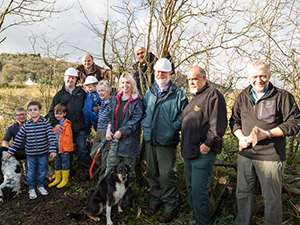 Learn how to manage and enhance the biodiversity value of Northern Ireland's natural environment. Use the skills to implement new ways of working for the creation and protection of Northern Ireland habitats. Practical skills will include;
Invasive species management
Coppicing
Meadow/Woodland management and creation
Hedgerow management
Grazing management
Habitat Management skills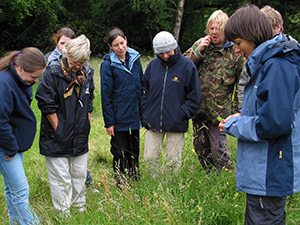 The natural environment is complex and diverse but by understanding habitat classification and using better identification skills, discreet habitats will be more visible and informed decision can be made. Training will include;
Phase 1 Habitat Survey
Creating habitat management plans
Grassland management
Training the trainer
We will be helping people who already hold biodiversity skills and knowledge to develop training and presentation skills, so they pass their knowledge on to others and to encourage the transfer of skills.
Contact
If you're currently involved in land management or wish to improve your natural heritage skills, have a training need or for more information contact Rachel O'Malley at our Belfast office. Phone 028 9064 5169 or email at rachel.omalley@tcv.org.uk.
Register your interest
Please complete your details below and we'll keep you up to date with all the biodiversity training we run.