TCV's activity packs, how-to guides and videos are ideal for all ages. Use these resources to get outdoors in a green space with a mindful activity this summer and kick-start a passion for the natural world.
These days, trying to pry children away from screens to go and enjoy the outdoors can be difficult. In the UK children aged 5 to 15 are using digital media on average for 15 hours a day, and according to a study from Persil, 74% of children spend less than one hour a day outside.
Spending time outdoors isn't just enjoyable, it is also essential. Research has shown that children who play outside are happier and more well-adjusted; not to mention more imaginative and creative from spending time in an unstructured environment. Playtime outdoors also provides a great source of physical exercise.
Spending time in nature stimulates the senses. Hearing crows cawing to each other and the rustle of leaves, seeing buttercups growing in the grass, smelling the different flowers, touching tree bark, and even tasting some edible wild plants… this is all good for children's developing brains. Being outdoors allows kids to be more mindful and invites them to observe and participate in what they are experiencing. There's so much to see and to question.
Taking your children for a walk in your nearest green space, the park, through the woods, or playing in the back garden is a great activity which lets them have all the benefits nature can give. Here are some fun activity suggestions that you can try this summer.
Hapa-Zome Natural Printing is a great natural printing method in which you dye fabric with fresh petals and leaves. You can create some fantastic patterns with this simple activity that only needs a few supplies.

Download your Hapa-Zome Printing Guide here for more information and instructions on how to create your own naturally printed fabric.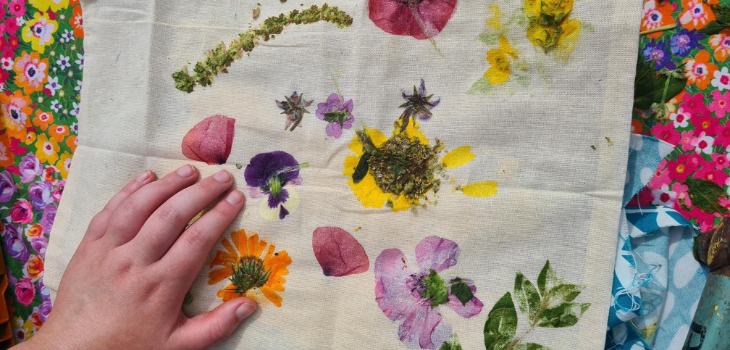 Rainbow Sticky Cards – Get the kids to create sticky cards to record some of the beautiful flowers and leaves they come across during their time outside. For this task, you will need a piece of card (download the TCV Rainbow Sticky Cards template here) and some double-sided sticky tape stuck across the paper!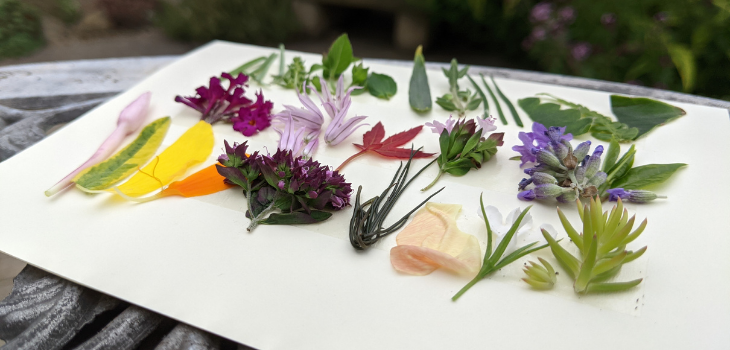 Colours of Nature Scavenger Hunt – The concept of this activity is simple: let your kids run around finding things in nature which match one of the colours on a scavenger hunt sheet. Find leaves, rocks, grass, butterflies and other minibeasts and then compare them to each colour. They can write or draw what they see for each colour!

You can print out our pre-made Colours of Nature Scavenger Hunt activity sheet here, or you and the kids can create your own activity sheet using paper and a variety of colours!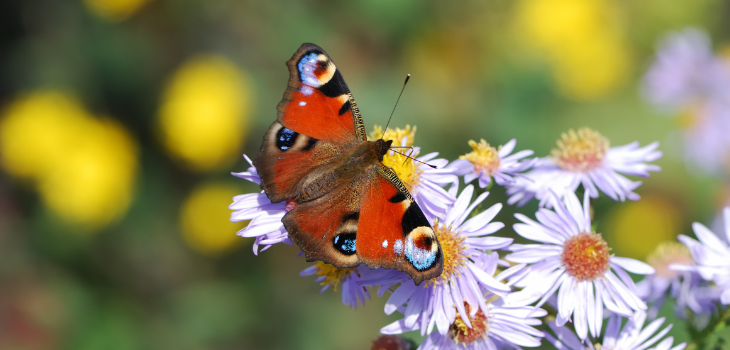 Plant a Mini Garden – Encourage your kids to plant their own small garden of herbs, veggies, or flowers. This could be in a small patch in your own garden or even in a large plant pot. It is a great way to get them outside and to learn how to take responsibility for living things. They will have to remember to water their mini gardens and pull weeds once in a while.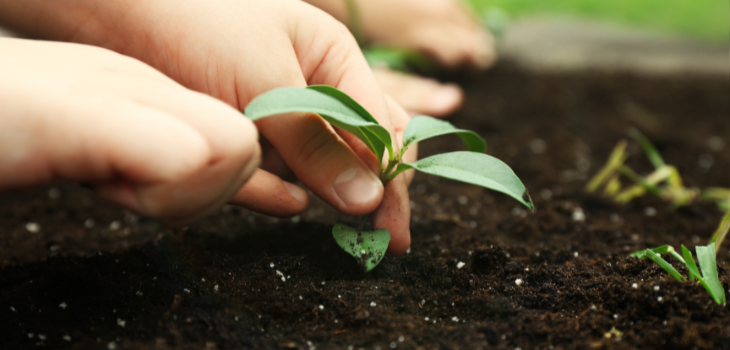 Try Geo-Caching –Turn that walk out in nature into a real-life treasure hunt! – If children are still glued to their devices after all your efforts why not combine the virtual world with nature by geo-caching? This is a global treasure hunt of people looking for caches or hidden stashes of objects. You can download the geo-caching app on a phone or tablet and then get outside and start searching!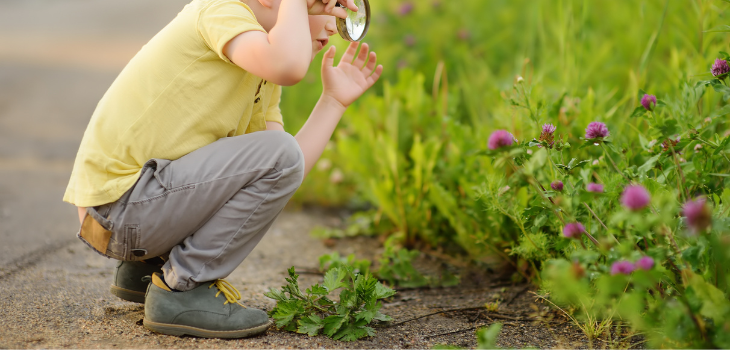 These tasks are a great fun way to encourage children to get outdoors, this summer. There are many more fantastic nature activities to get the whole family outside, including the time-old (but just as exciting) activities such as tree climbing, bike rides, and kite flying.
For more summer nature activities for children visit our website. You can also find TCV activities happening across the UK. Find your nearest activity here.
Don't forget that forest schools are also gaining popularity in the U.K. now so if you'd like your children to combine their education with more involvement in the natural world, have a search and see if there is one in your local area.
It's so important, now more than ever, that children learn to love nature and learn about the importance of protecting it. Let's get out there, connect with our local green spaces and have some summertime fun!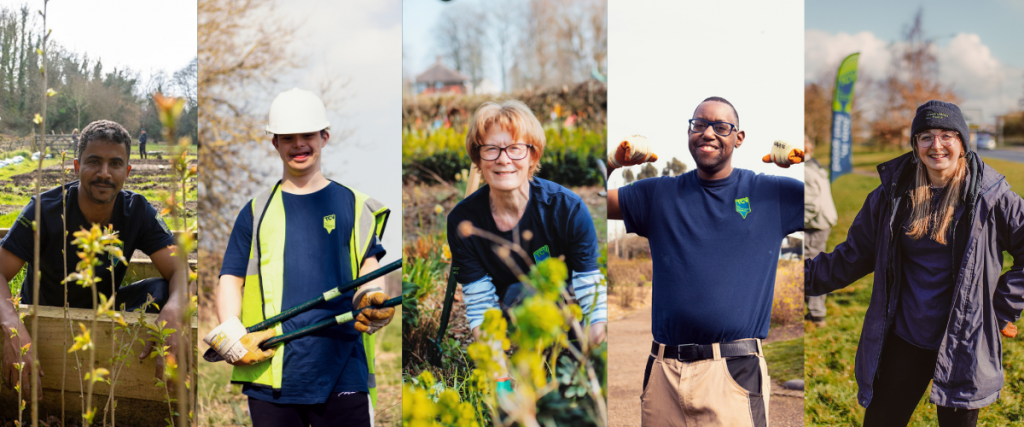 Keep up to date with the latest news and activities from The Conservation Volunteers by following us on Twitter, Facebook, LinkedIn and Instagram. You can also sign up to receive our Greenzine newsletter for more ways to get involved.