As you are no doubt aware, June is International Pride month – a time to celebrate LGBTQ+ equality and to challenge discrimination. It's a time to acknowledge the LGBTQ+ community, reflect on how far gay rights have come and to join together in friendship.
At The Conservation Volunteers (TCV), we fully support an inclusive environment and more and more, we will work proactively to bring together people from a diverse range of backgrounds. Indeed, Pride is an opportunity to celebrate each other, our similarities, and our differences.
We were really thrilled when Fiona Richards, the Operations Director at TCV for England wanted to share her story with us. Fiona identifies as a disabled, gay woman and is able to give us a unique insight into life as a member of the LGBTQ+ community. She believes that the time is right to increase not just the visibility of this community, but to create greater understanding of their needs too.
Recently, she spoke to us on a number of topics and about the stumbling blocks that can particularly hinder the everyday lives of members of minority groups in the UK. Fiona joined TCV in 2019, after being with the NSPCC for twenty years. She spoke about how starting a new job is always fraught with questions…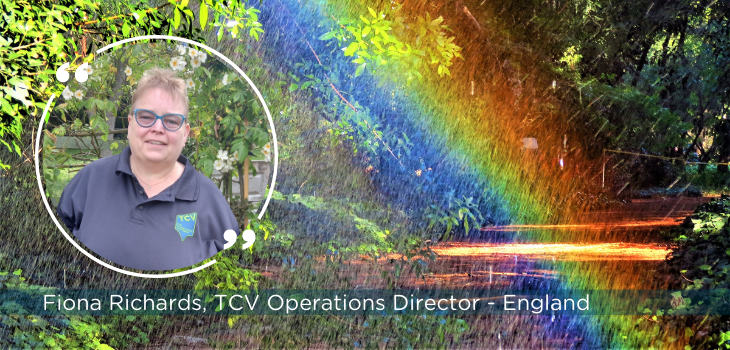 "I wasn't proactively looking for a new job, the opportunity arose, I felt a connection and that TCV found me."
"What shall I say when someone asks me what my husband does? Yes, that still happens! …(Is it better) to be out from the start or gradually slip snippets into conversations with colleagues?"
"The temptation to stay put in a job after navigating this minefield can be incredibly attractive as you are safer with the work colleagues you know, than starting all over again."
But, Fiona decided it was time for change and came to TCV.
Over the last three years, she has said that her colleagues have shown a wonderful level of support for her. She was very touched when she shared just a snippet of her story at a recent Operations event, and it was so positively received. It was this event that was the tipping point that helped Fiona decide to share her story with the wider TCV community.
"The need for community connection and visibility is clear, in and outside of work.
We [Fiona and her partner] have lived in hostile and homophobic places and friends remain surprised by the level of non-acceptance and hostility we have faced and still do! Think about everyday activities you have to do and the impact of being seen as different. Every time you need a builder, a plumber, a lawyer, medical next of kin documentation, or join a volunteer group, you never know the response you will receive."
Fiona has found that TCV is a supportive environment in which to work. This benefits Fiona but also the wider TCV community too. Nevertheless, it is important for us to not be complacent and to stay sensitive in the language we use and the way we communicate.
She has said that even after the positive reception she received at the Operations event, the damage of one negative reaction can be bigger than you think. For example, she remembers a comment made a long time ago, 'congrats on your promotion, I guess they wanted to tick the equalities box and that's why they chose you,' which has been hard to forget.
Things are changing and Fiona has faith in the next generation.
"When I was growing up, my internal voice was always battling with what society told me was 'normal'. Today, the younger generations can be more open and confident. There is a greater expectation of acceptance and support for everyone."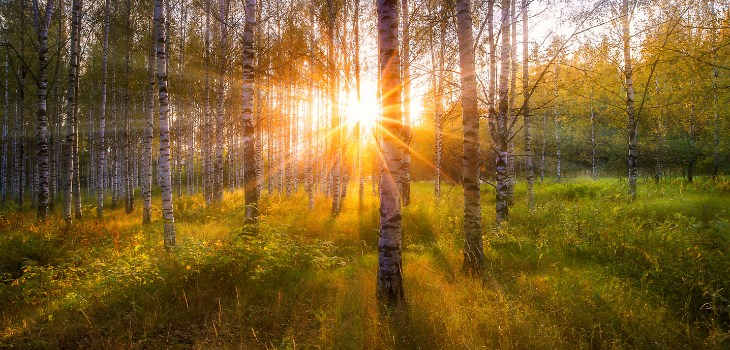 But, it is important to note that recent studies reveal 'in the UK generally, 52% of LGBTQ+ young people report feeling lonely on a daily basis, compared to 27% of young people who are not LGBTQ+.' As well as 'half (48%) of secondary school pupils in the UK say they have received little to zero positive messaging at school about being LGBTQ+ at all in the last 12 months.'
TCV is a place where people of all orientations and backgrounds are welcome. Green spaces are known to improve mental health and wellbeing. They can reduce loneliness and improve self-esteem; all things that LGBTQ+ people can benefit from says Fiona.
Overall, Fiona's message was one of progress and positivity, "People need to be able to be themselves without fear or shame."
We are making strides in this area, but there is so much more to do. TCV has become a safe space for Fiona, and she fully believes TCV can and will do more to welcome the LGBTQ+ community in all areas of our work.
Everyone deserves a safe, welcoming, and accessible green space.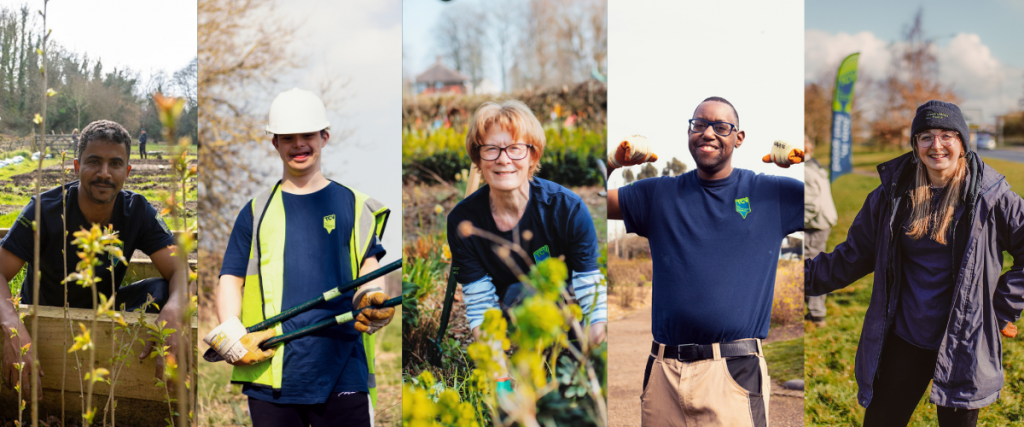 Keep up to date with the latest news and activities from The Conservation Volunteers by following us on Twitter, Facebook, LinkedIn and Instagram. You can also sign up to receive our Greenzine newsletter for more ways to get involved.