This blog post in the WildSkills series focuses on Eva, who is based at TCV York. The three activities Eva describes are so varied and highlights the true nature of "no day is the same" for someone working and developing a career in the environment sector.
From identifying wildflowers to leading groups of volunteers, Eva's blog shows how connecting with green spaces can be great for skills development and physical and mental health, as well as impacting on the environment and the local community.
Thanks to players of People's Postcode Lottery for supporting Eva and our other WildSkills trainees – read about their journey so far.


Return to Rossington Colliery
After all of our hard work planting nearly 17,000 trees on the site earlier in the year, it's important that we maximise our success rate by doing some maintenance work.
The vegetation has shot up massively since we ceased planting in April. It's great to see such a varied mix of wildflowers on the site (including poppies, field pansies, meadow vetch, scented mayweed, hedge mustard, shepherd's purse, cut-leaved crane's bill and lesser trefoil), which also proved very helpful for giving me some extra practice for my plant ID course at university.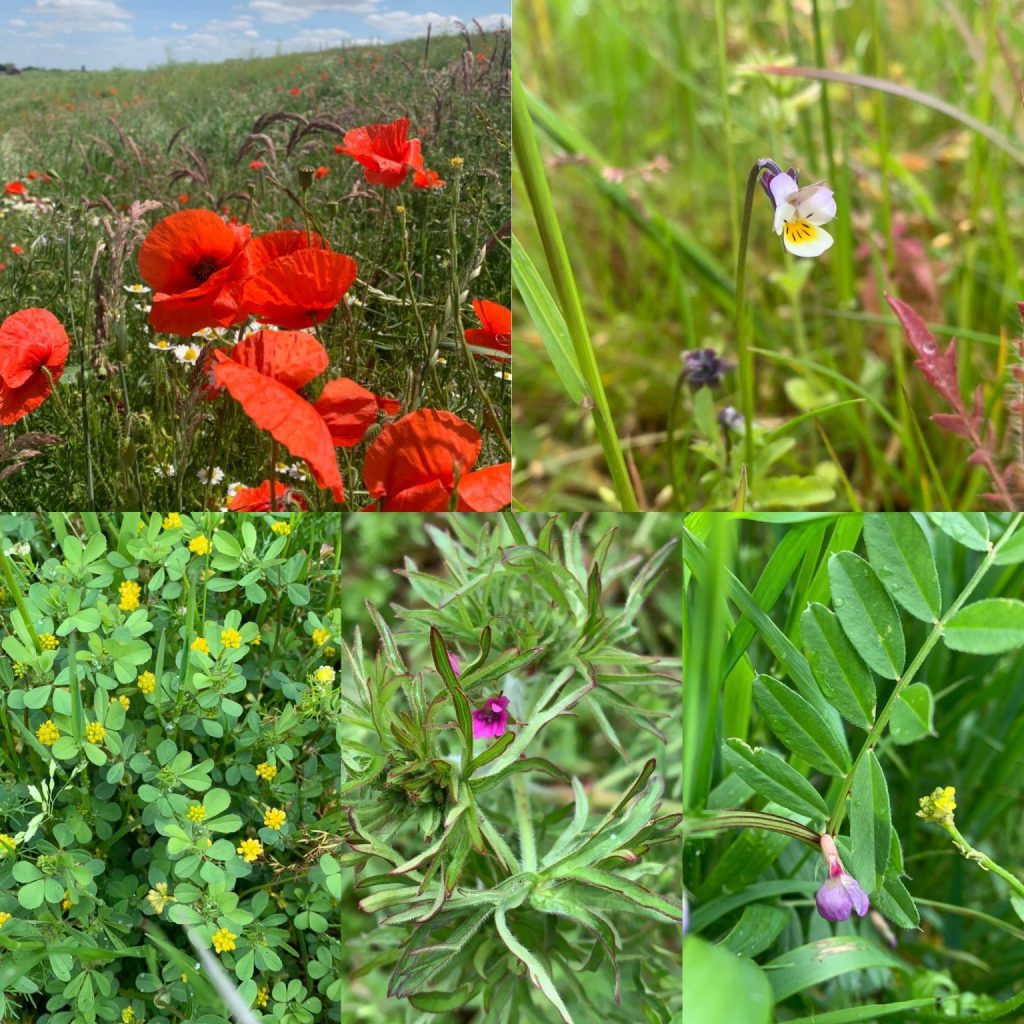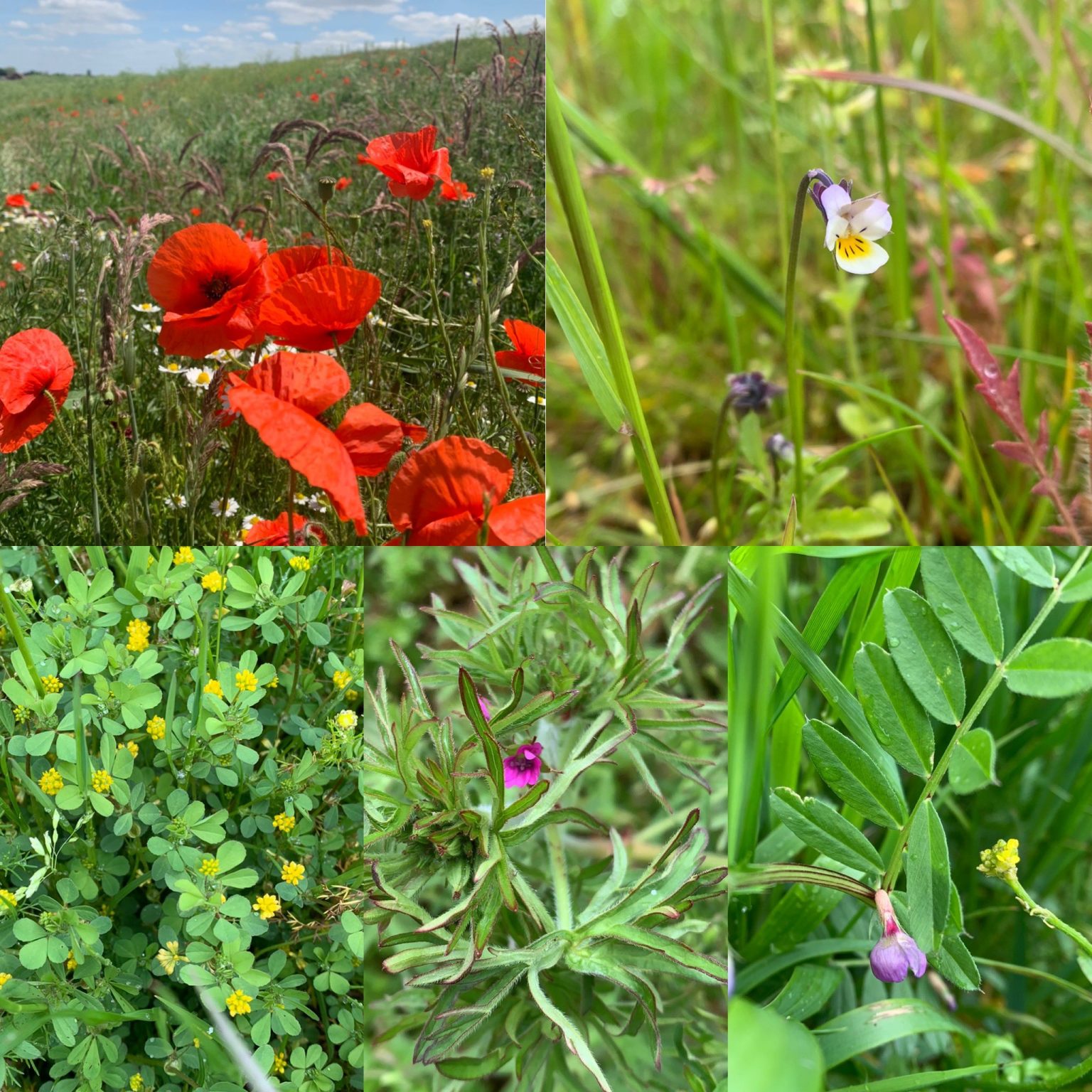 However, the extent and height of the vegetation means they are competing very heavily with our trees. By removing the plants around the base of the trees, more light is able to reach the growing trees whilst also removing some of the competition for water and nutrients in the soil. This should give them a bit of a head start in their growth and give them a better chance of survival.
Being a site I have become very familiar with over the last year, this was a great opportunity to get more leadership experience. Giving site introductions and leading groups on task days here has been incredibly valuable for making me feel more confident managing volunteer groups. This is something I have definitely improved in over the past few months.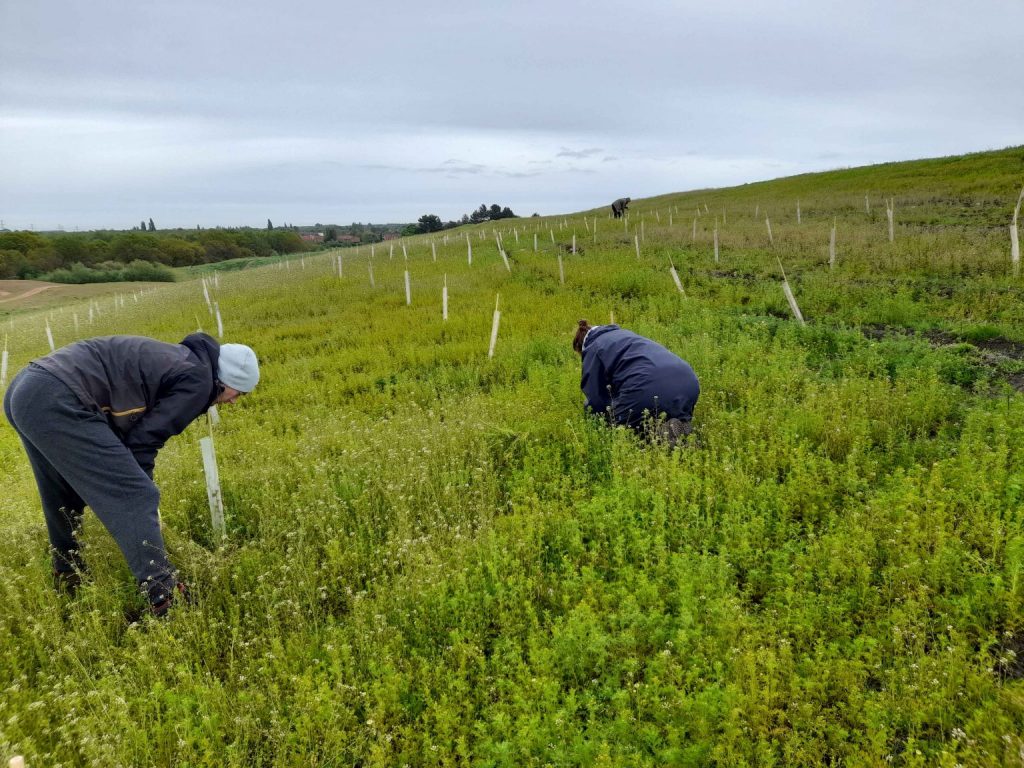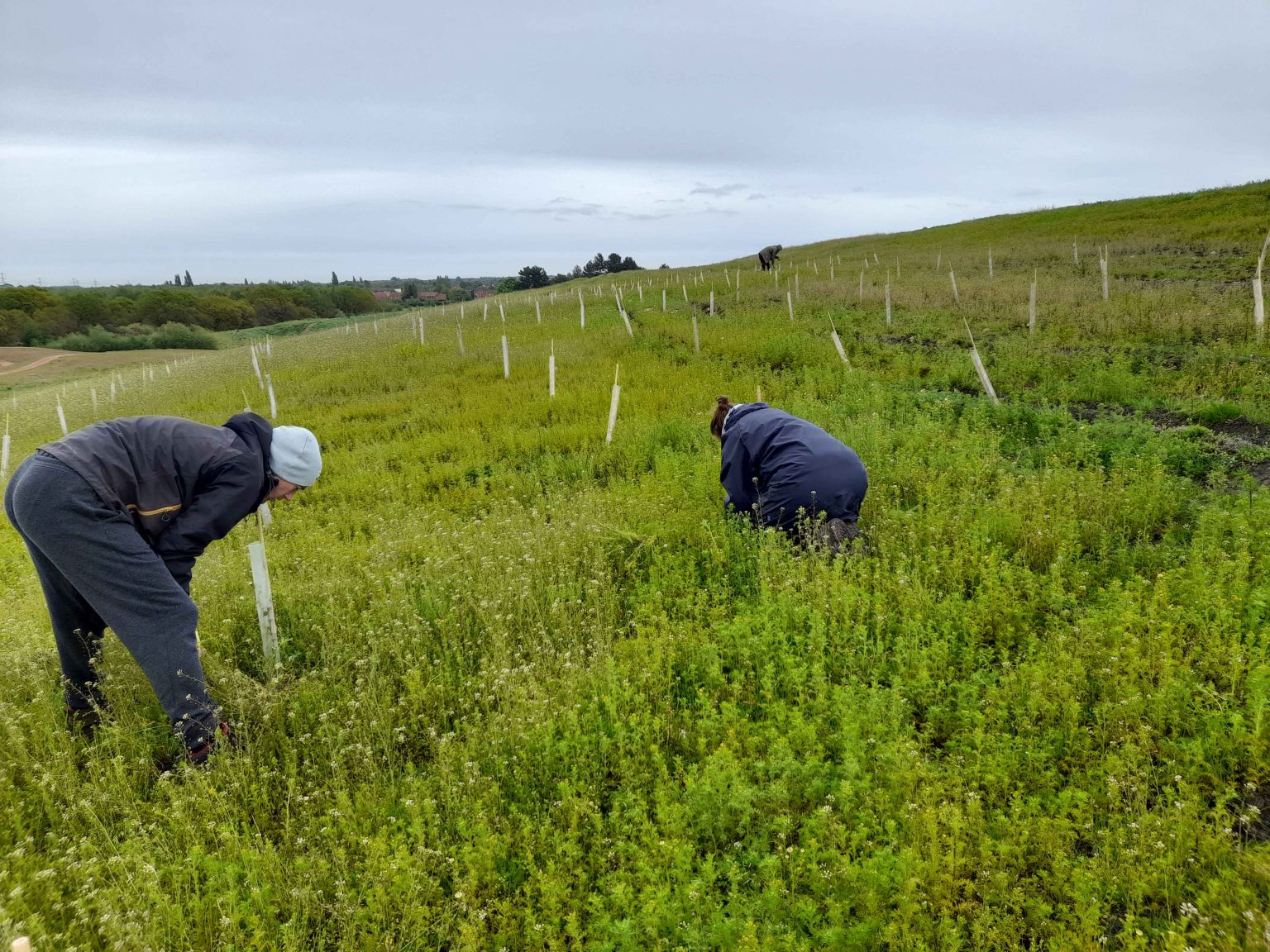 We really did battle with the weather whilst completing this tree maintenance. Many days were met with torrential rain and others with blaring sun and an extremely high pollen count.
A big thank you to everyone who came out to help us, even when the weather wasn't on our side. We are very grateful to the team at TCV Hull and Humber and all of the volunteers who have helped us take on this mammoth task – one step closer to a woodland!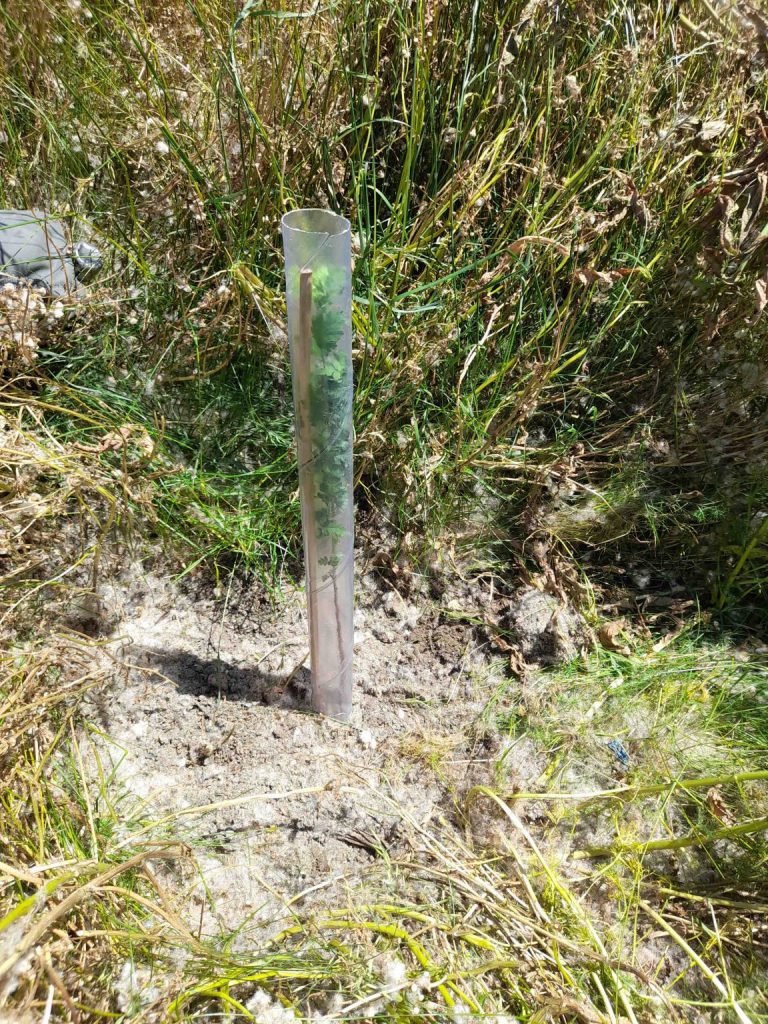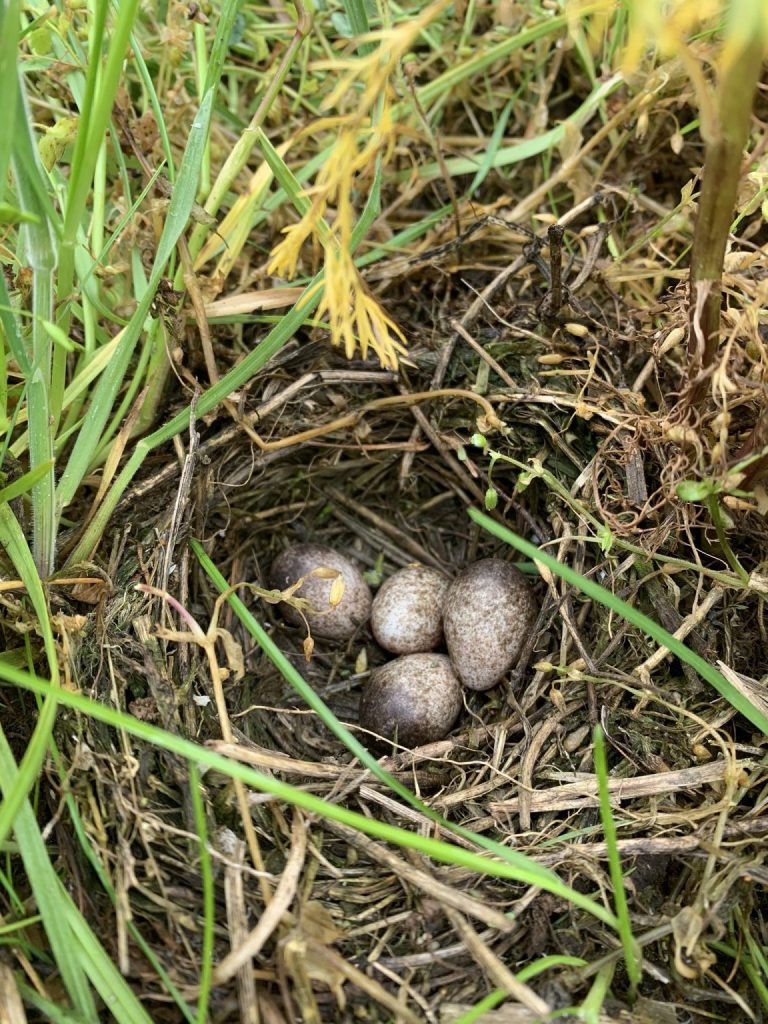 Meadow management season is upon us
Here at TCV York we do lots of work to manage the city's meadows every year. We've started off this year at Clifton Backies Nature Reserve. In medieval times the site was used for farming and in more recent history it became an airfield. Now, it is a diverse habitat that is teaming with wildlife.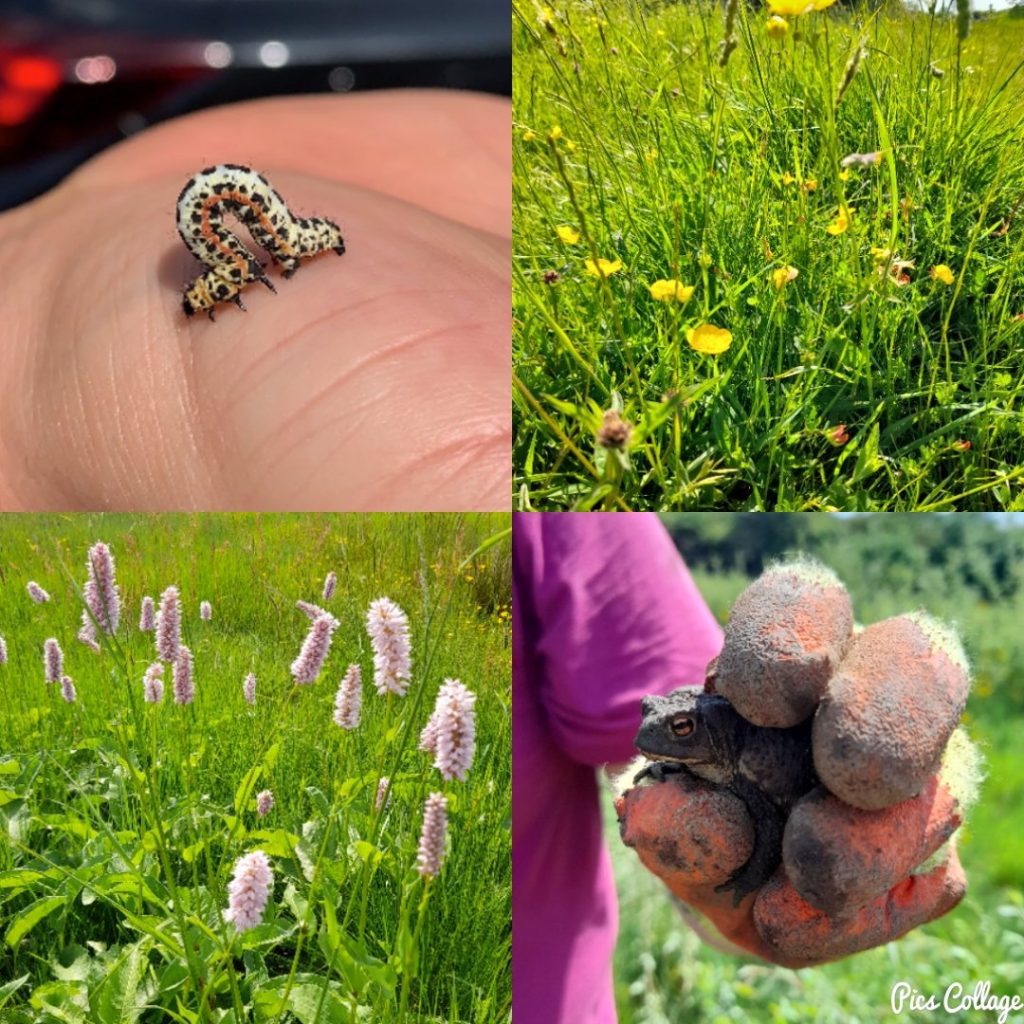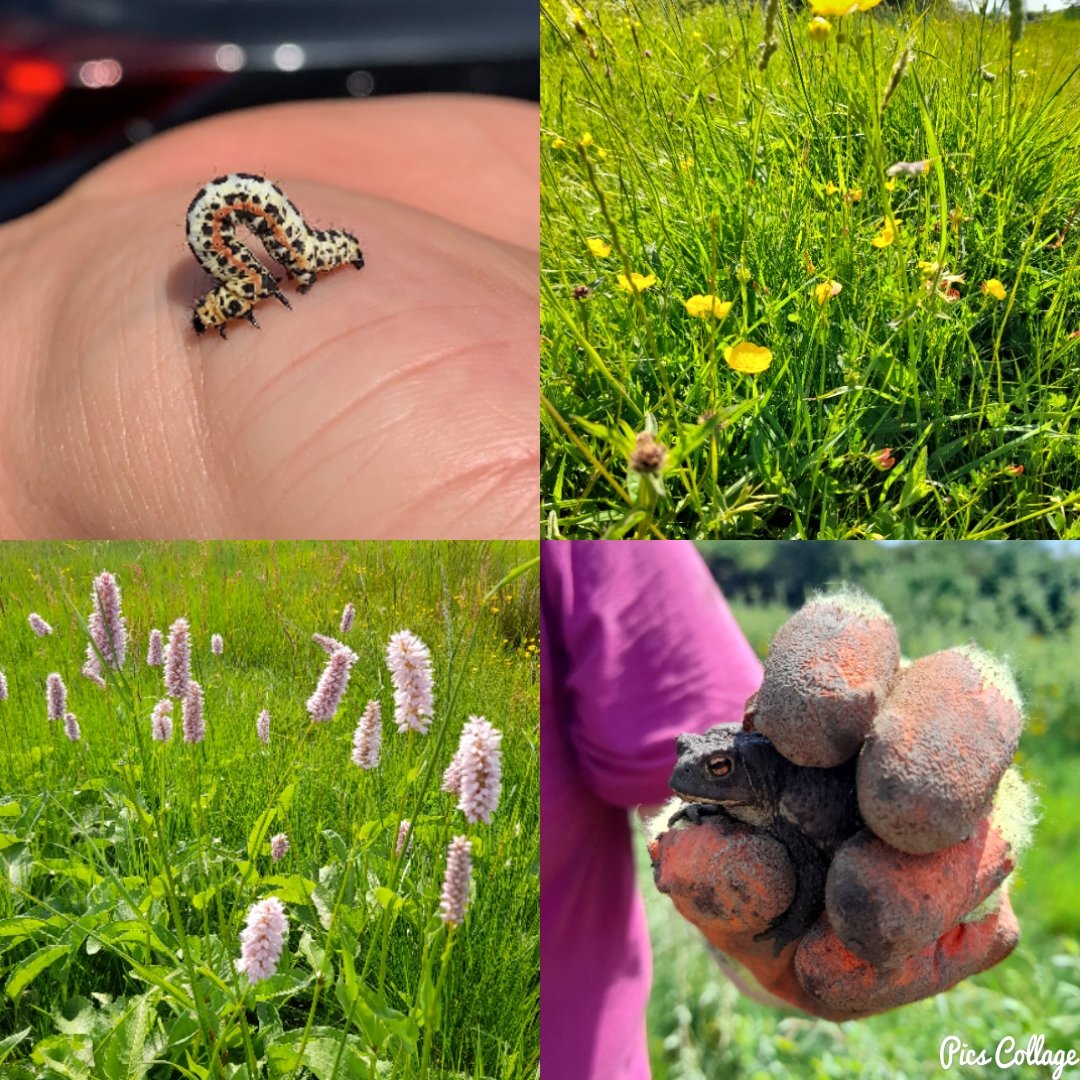 A large area of the reserve is meadow with ridge and furrow topography. Here is where our efforts were focused as willow is beginning to encroach onto the meadow. Without intervention, willow would spread over the meadow and shade out the wildflower species meaning the important habitat could be lost.
This wasn't an easy task but it was very satisfying to remove the trees that had self-seeded onto the grassland. Some of the root systems were incredibly big, meaning it was a very tiring few days but our work is definitely noticeable.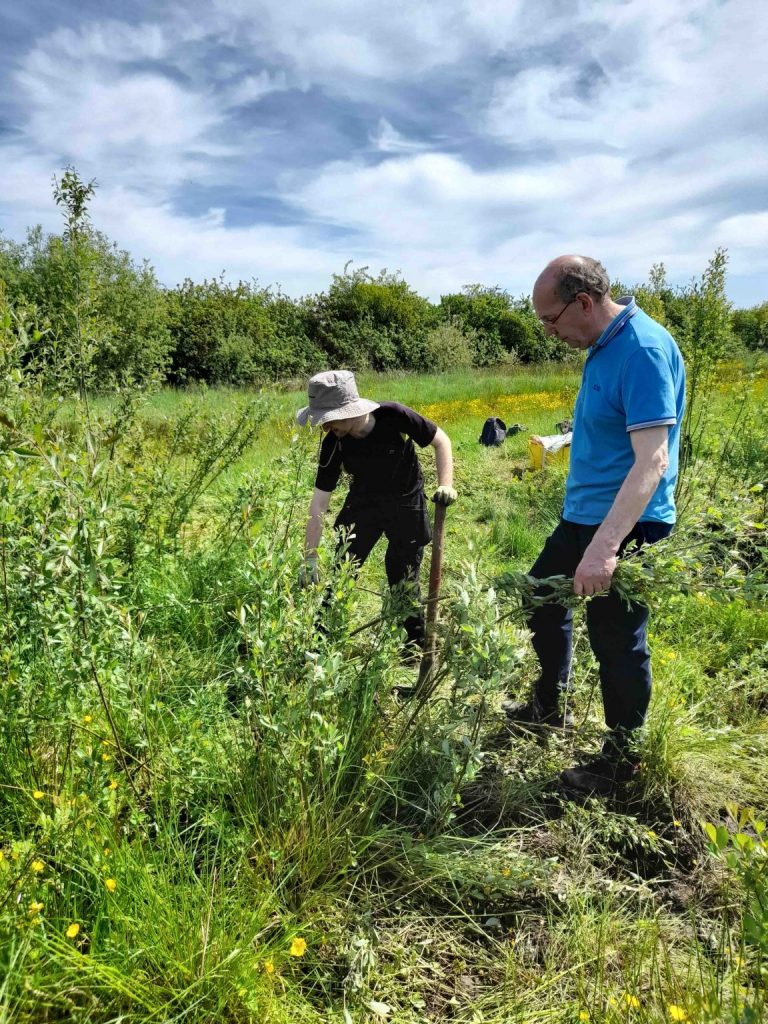 The other task we completed at the Backies was reestablishing the bee bank. Bee banks are great for supporting many pollinator species including mining bees. The sandy banks are perfect places to nest as they are warm and sheltered with loose material that is easy for the bees to burrow into.
Being next to the meadow area is ideal as there is a source of nectar and pollen right on their doorstep! This bee bank was already in place, but unfortunately it had become overgrown with brambles and other vegetation. With some strimming and root removal, the sand became visible again. We then gave the bank a step-like profile so there was lots of vertical nesting space for the pollinators. It was a really fun and different project to BEE part of (pun intended). Lets hope it gets some residents soon!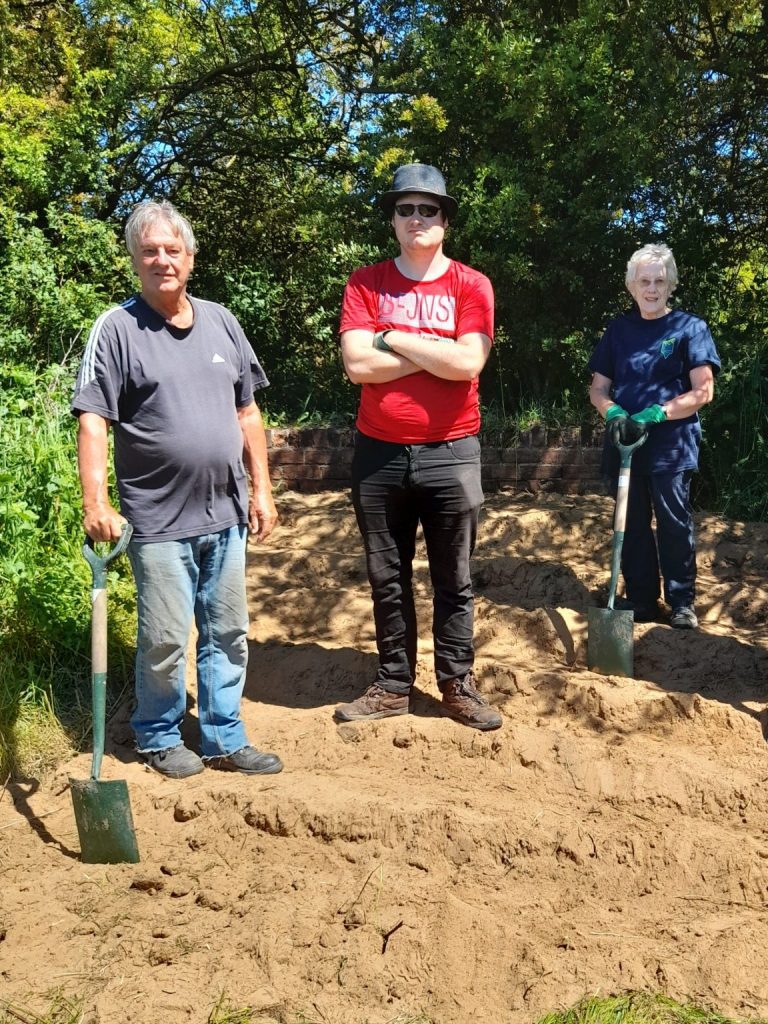 Hull Road Park
Over the past few weeks, it's been great to spend some time helping with the Hull Road Park project. We've been busy doing some gardening, helping restore the rockery (an original feature of the park), general park maintenance, along with some more construction-based work such as moving the leaf mulch structure, building fences and tree cages to improve the space for the community.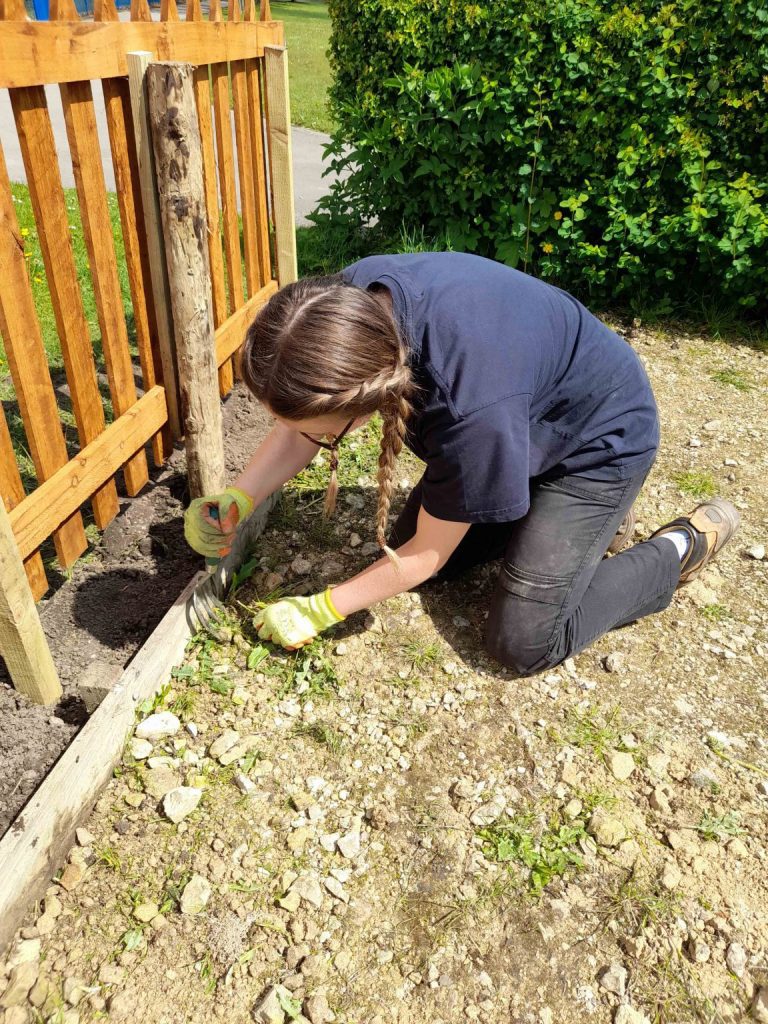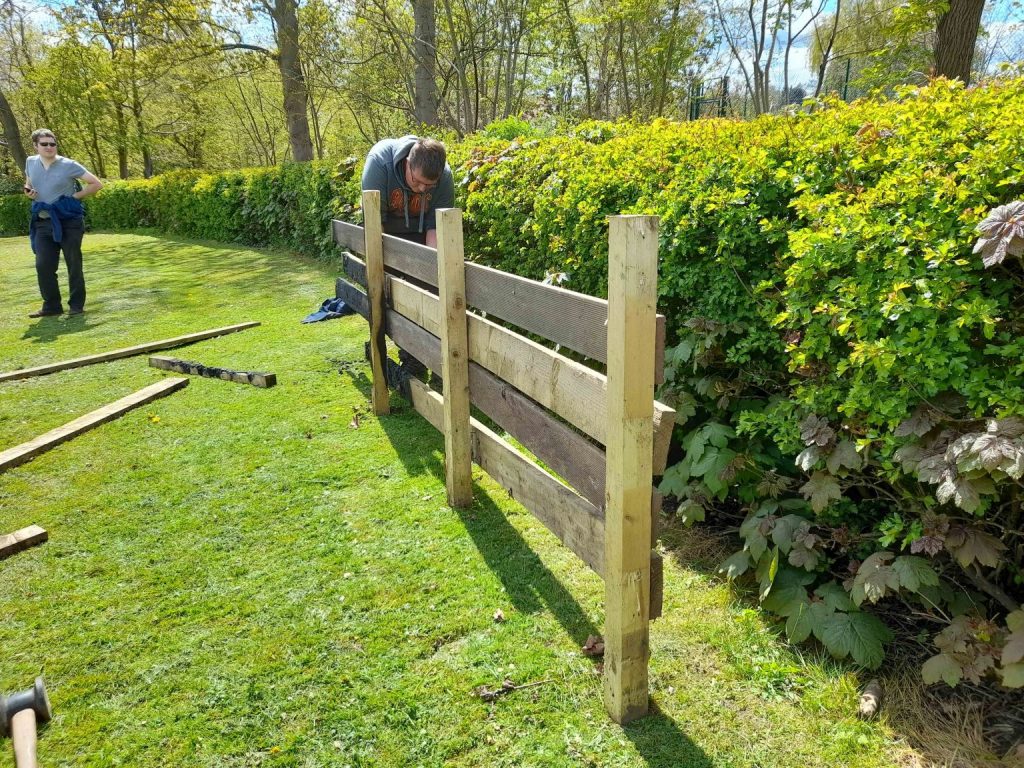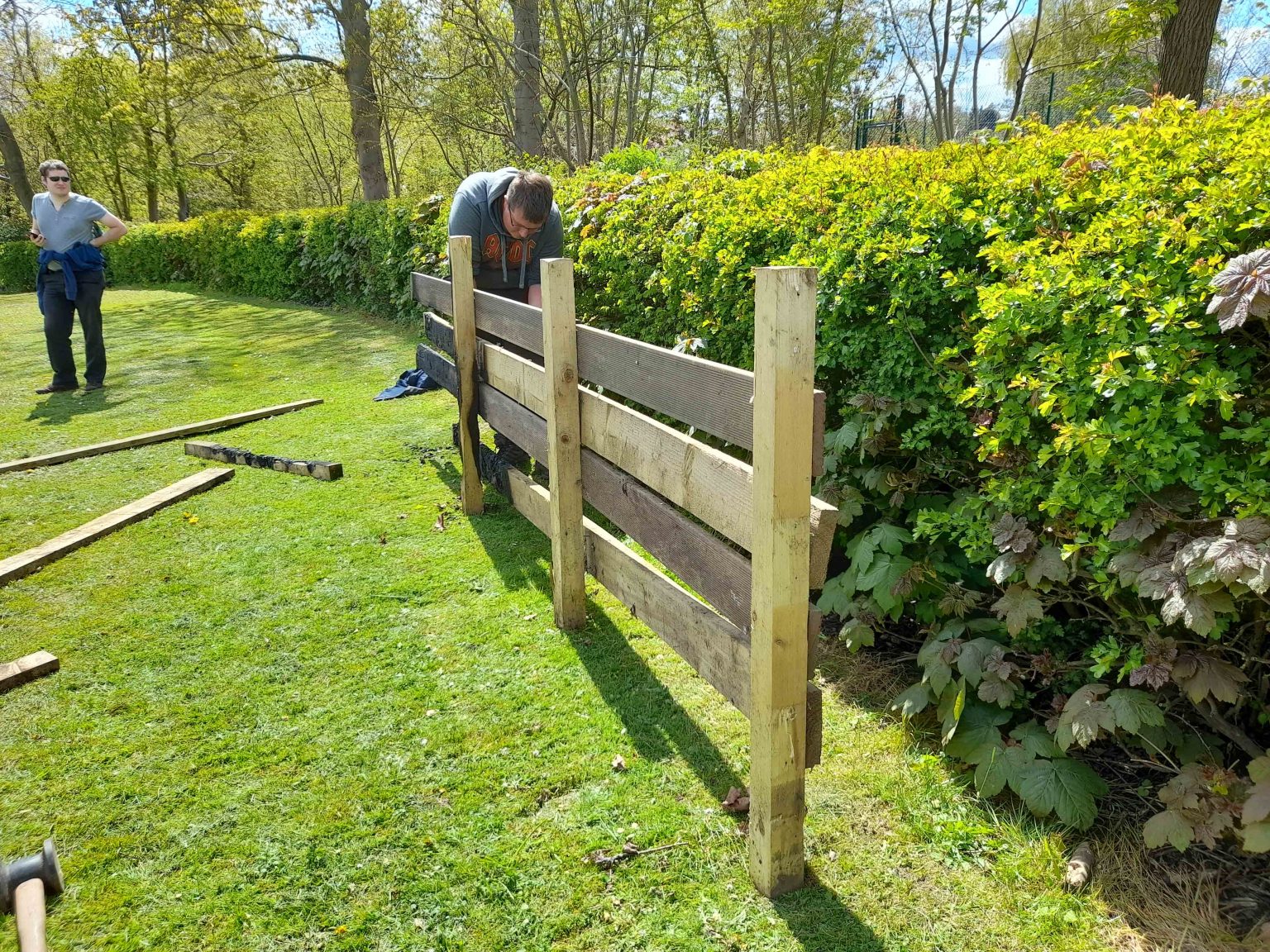 Having spent so much time without volunteers due to COVID, it has been lovely to interact with them again (both familiar faces and new). It's clear to see how much coming out with TCV is beneficial to so many of our volunteers and they are raring to get going again.
It just goes to show how important spending time outdoors is for people's wellbeing. Whether that is to keep active, to get the opportunity to see wildlife or just get out and socialise with others, it really does make a significant difference to people's lives.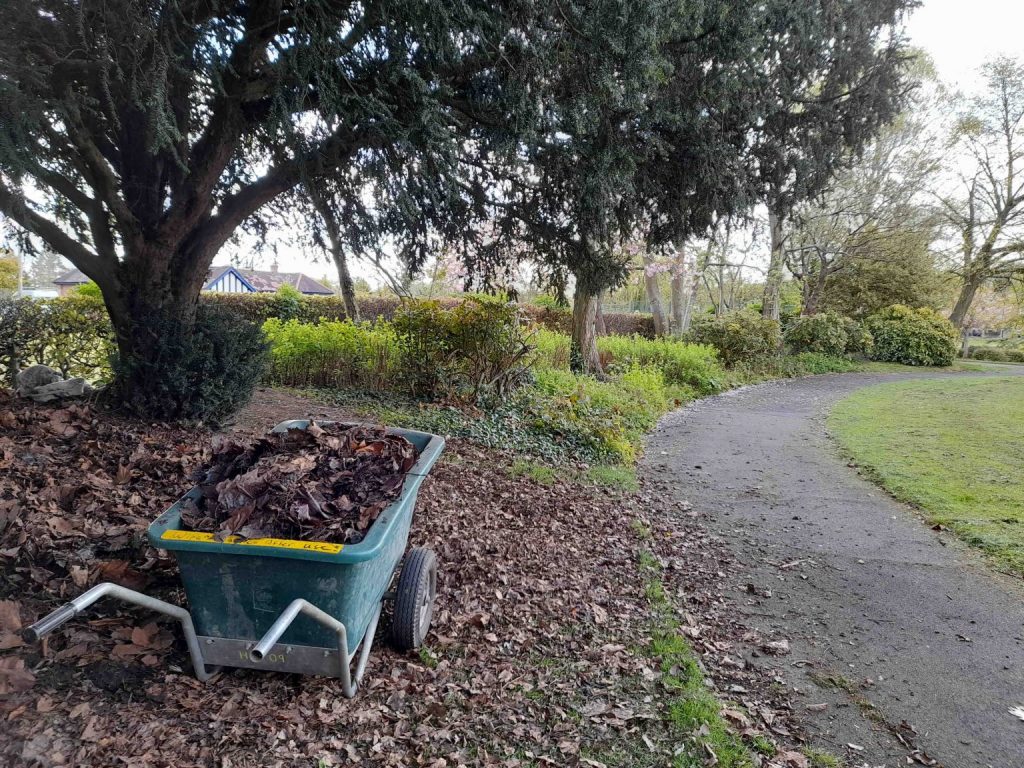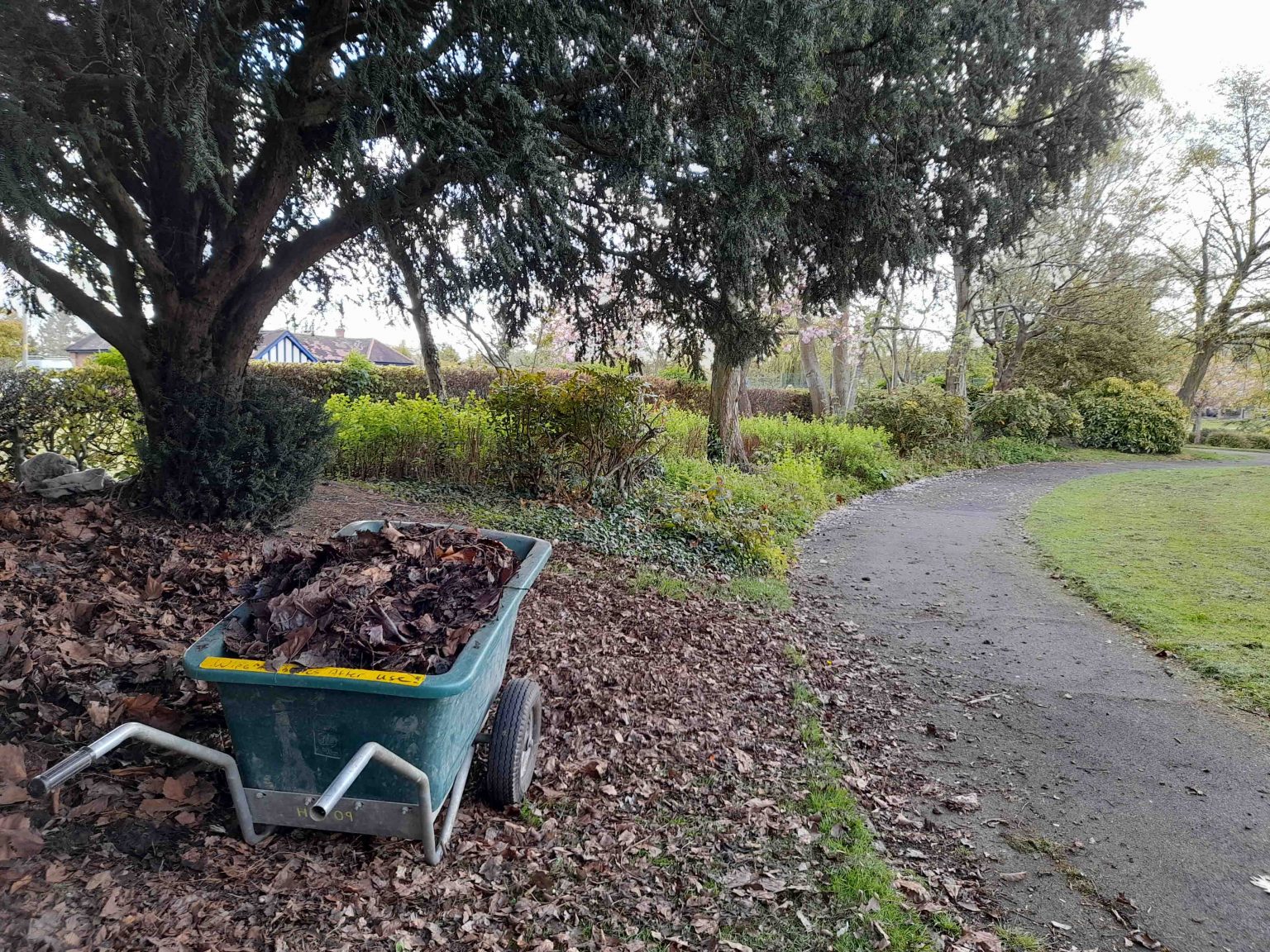 I think that is the beauty of projects such as this. Having spent a lot of time working with the main mid-week TCV group, I am used to working as a subcontractor. Hull Road Park is purely a community project that people can work on at their own pace, so any pressure to finish projects is taken away.
I have really enjoyed getting experience working with both of these York based groups as it has taught me how projects can differ and require a slightly different skillset. It's also been another great opportunity for me to get more experience leading groups of volunteers completing various tasks within the park.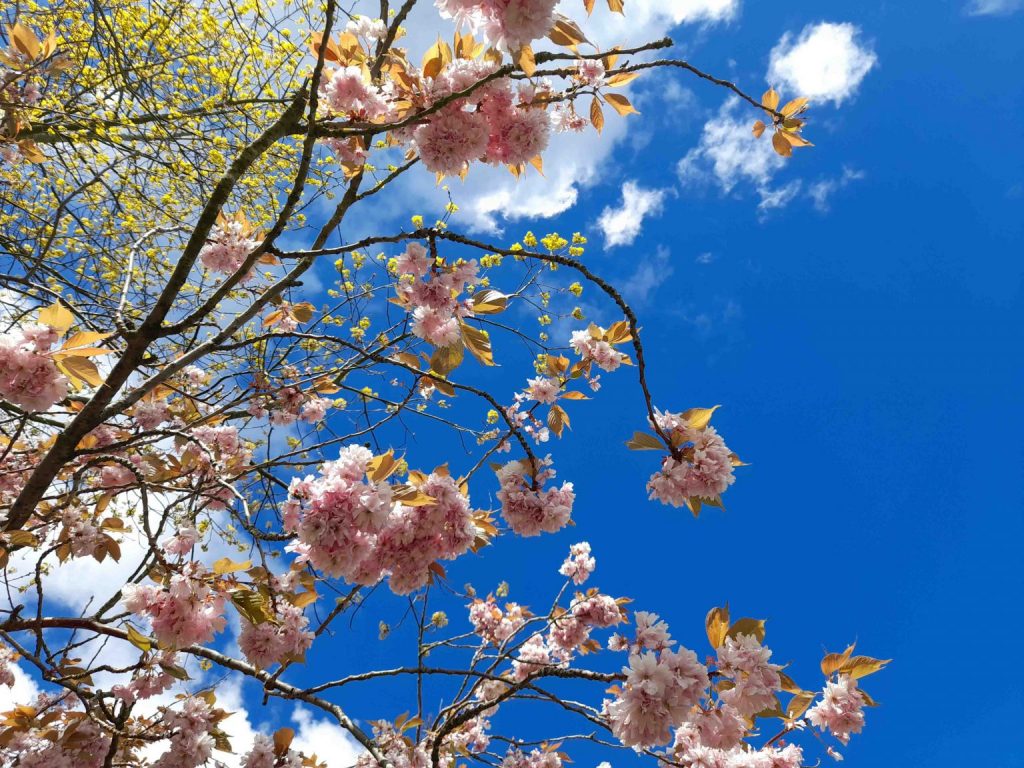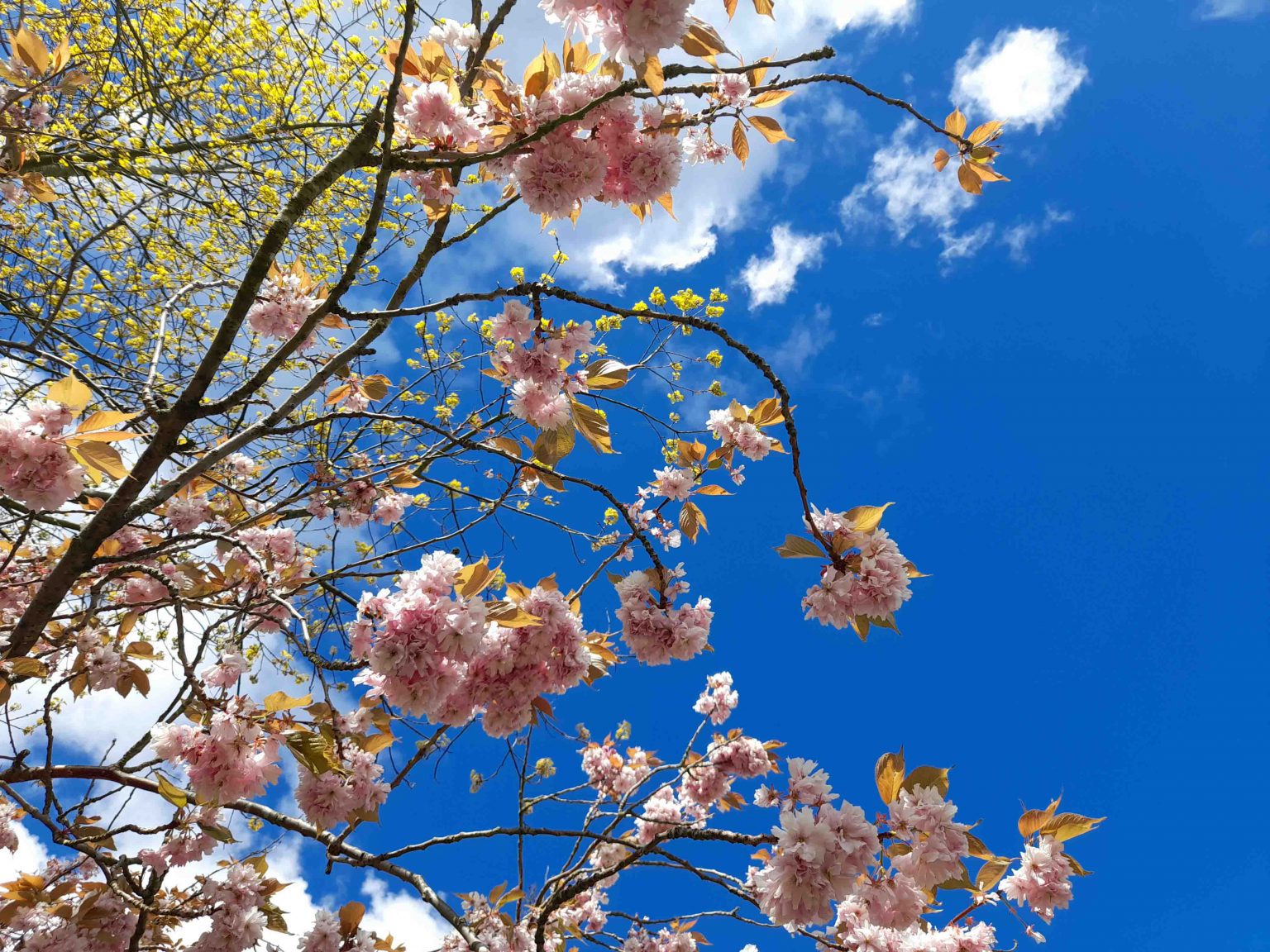 Keep up to date with the latest news and activities from The Conservation Volunteers by following on Twitter, Facebook, LinkedIn and Instagram. You can also sign up to receive our Greenzine newsletter for more ways to get involved.