TCV's WildSkills trainees are back with their updates from the past couple of months: from working with community groups and running workshops and educational events, to sharing insight into hunting minibeasts! We also say hello to a new trainee, based in Leeds.


Chris Barnard, TCV Leeds
Chris joined TCV as a WildSkills trainee following Kayley's promotion to Project Officer. The WildSkills traineeship was designed to kickstart conservation careers for 16-25 year olds and for those who had some sort of barrier to employment. As Chris tells us below, he falls outside of this age group, but he is passionate about a career in the sector and has already learnt a huge amount from our team at Skelton Grange. He has much more to give the community and we're very happy to welcome him to the last few months of the traineeship!
I've been at TCV's Skelton Grange in Leeds as a Volunteer Officer and sessional member of staff for nine and a half years but I was recently fortunate enough to take the place of a WildSkills trainee who was promoted to Project Officer… despite my being a tiny bit older than 24.
I am part of the education team, which includes holiday activities like Wild Play days, Healthy Holidays and arranging days for community groups. My main areas of interest are games of all varieties and running fun events. I'm not into social media at all and am a bit of a Luddite when it comes to I.T. so I hope to learn some of the mysteries of Windows and the Skelton filing system in the next four months.
Imaginative education sessions to connect children with nature
Since starting in July, I have helped out with some of the more fun education sessions such as Skelton's Robin Hood Day and activities for classes from two Leeds schools in a narrow woodland in North Leeds over three weeks. I played games of instant hide and seek and led shelter building whilst a colleague took the other half of the class for a nature ramble and to experiment with fire steels. One class was kind enough to send us some 'Thank you' cards.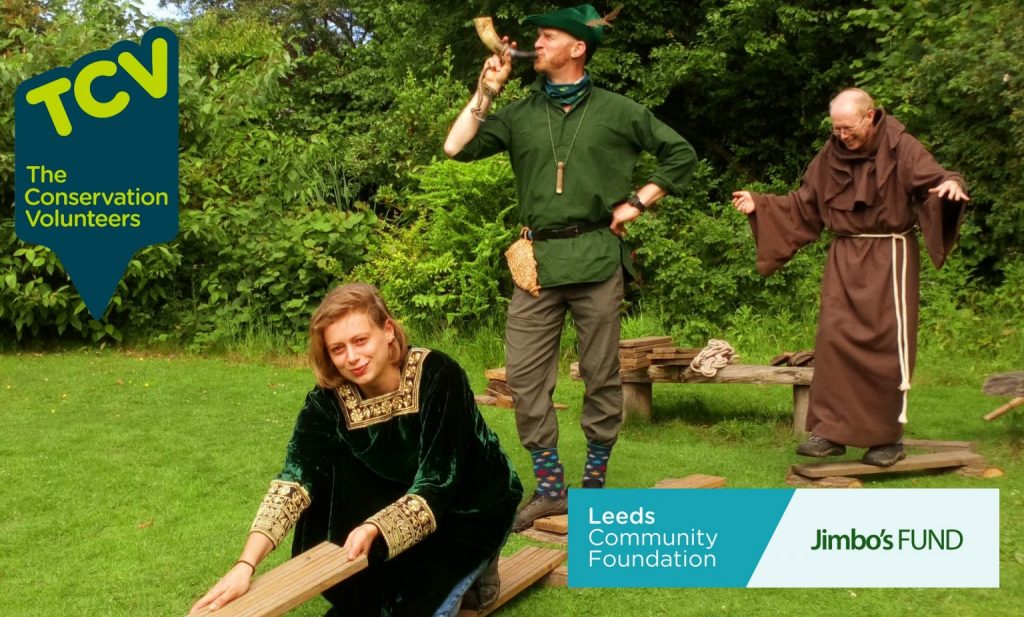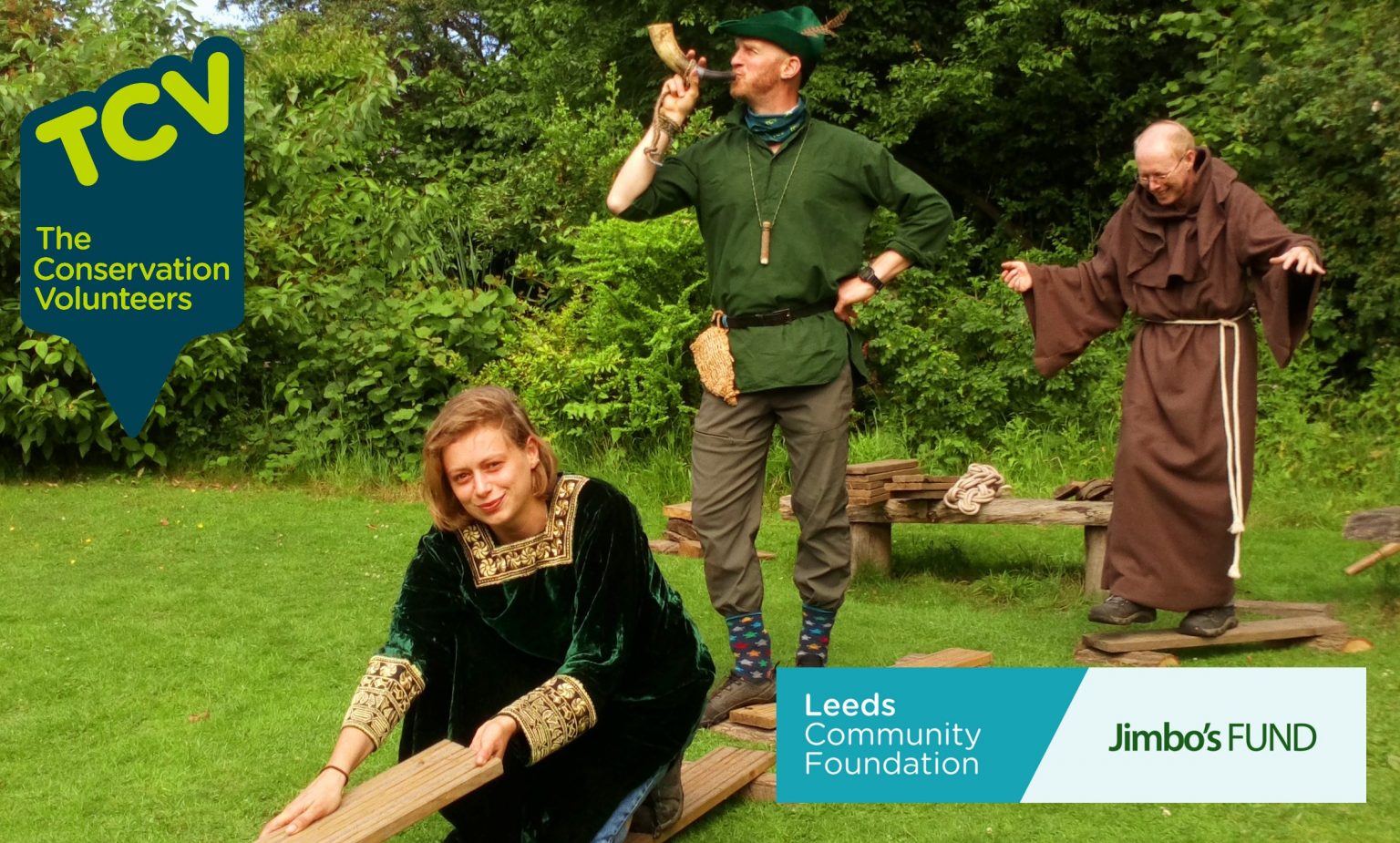 In August, I lead Healthy Holidays groups, which has been a lot of fun as always. I must have run several miles in the last month chasing children (or being chased) with a water pistol whilst playing Jailbreak, a game which always seems to be popular.
During September, I have been kept busy with a number of community engagement projects. I helped prepare for Skelton Grange's Open Day and organised the 'Skellywarts School of Wizardcraft and Witchery' activity, which gave participants a chance to undertake some challenges from several different classes such as Herbology, Potions and Care of Non-Magical Creatures in order to be sorted into the appropriate Skellywarts house (Phoenixdor, Snuffleduff, Crowenclaw and Stinkinslime).
Regular education days then recommenced with a couple of unusually showery Minibeasts sessions, which meant equipping many of the children with waterproofs and wellies. Unfortunately, it was a bit too wet for meadow sweeping but it was a nice change from the holiday activities. I then spent a day creating cardboard targets for the Stone Age hunts of which we have a lot in the next three weeks. We now have a good supply of rabbits, wild boar and woolly mammoths.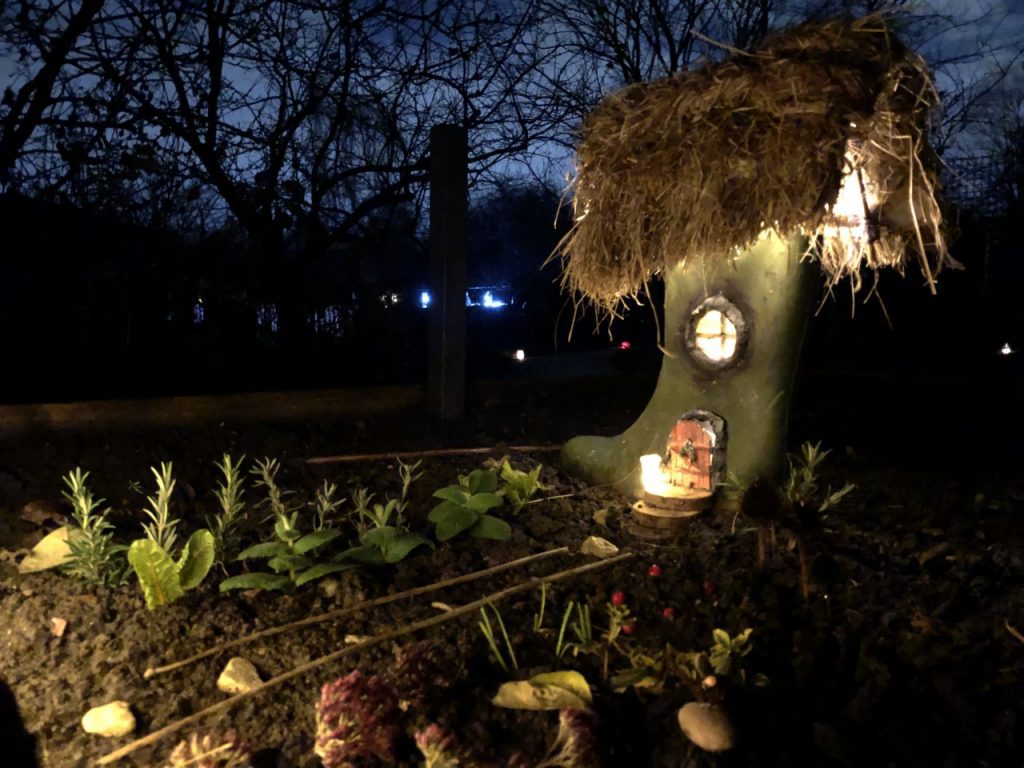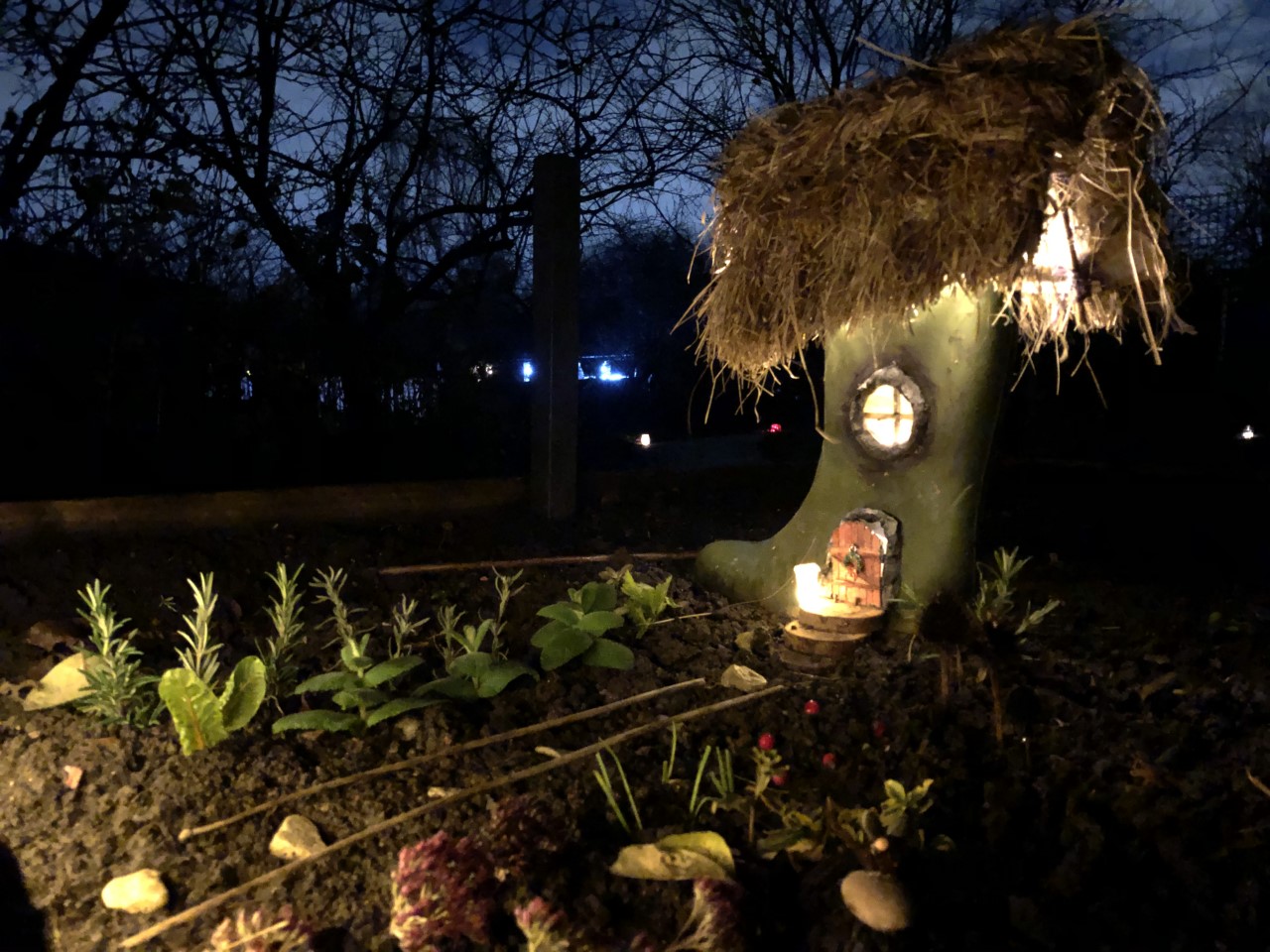 I have also been asked to make improvements and repairs to elements of Skelton's Winter's Trail, a candlelit trail of tiny dwellings inhabited by the magical folk who live at Skelton. This event has been running for several years and always sells out. It will take place in late December but there's a lot that needs doing before then.
I also had an opportunity to get involved in practical conservation work with Skelton's Green Team. I spent the morning learning how to use a scythe to cut the edges of a meadow and, in the afternoon, learning how to construct the roof for Skelton's new roundhouse. This involved cutting and attaching lathes (the supporting structure) and cedar shingles (tiles), which I found very satisfying and something I look forward to doing more of on other projects in the future.
Rebecca Kinsella, TCV Leeds
Fellow Leeds-based trainee Rebecca is also learning about connecting children with nature and she shares the importance of building children's confidence with creepy crawlies and how to do your own minibeast hunt.
At TCV's Skelton Grange, we offer such a wide range of experiences/topics to children from nursery age right the way up to year 6 through our Education days. No two days are fully the same but one activity that always seems to get the children interested is minibeast hunting. Children have different relationships with 'creepy crawlies': some of them can't wait to get stuck in whereas others are terrified! Being a bit of an insect-lover myself, I find giving the less confident children a bit of encouragement to be incredibly rewarding.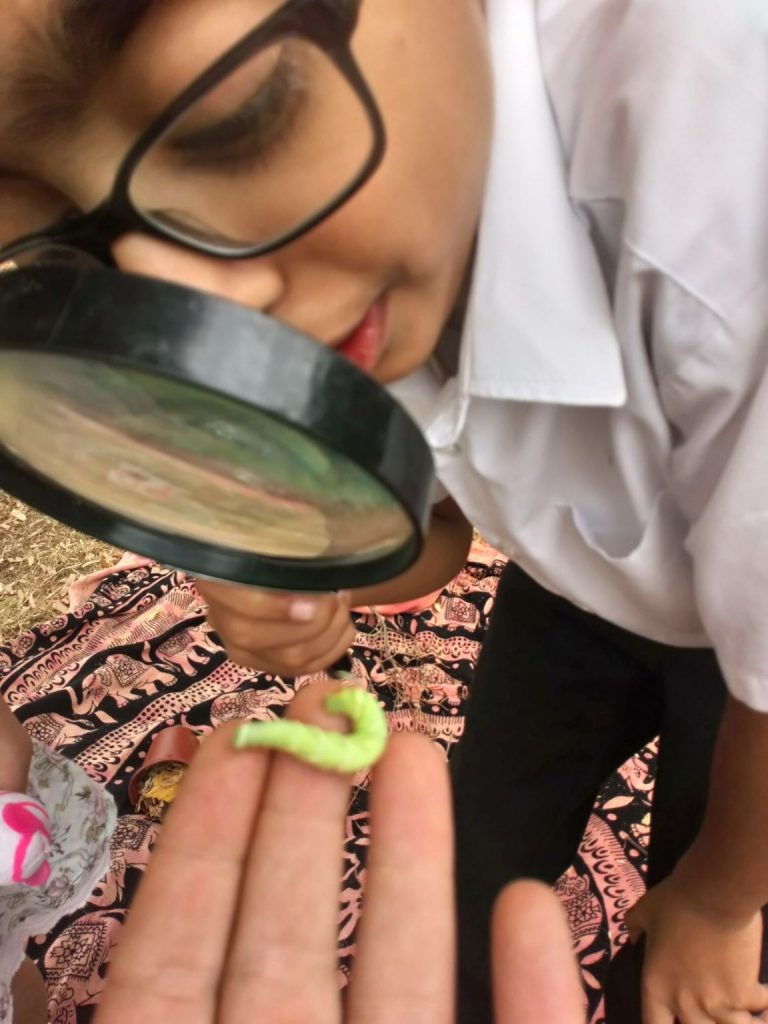 How to run a fun and safe minibeast hunt
Find where you're going to do your minibeast hunt. Minibeasts like to live in cool, damp places, like under logs and rocks. At Skelton Grange, we have a 'minibeast plaza' with specially designed minibeast hunting logs. The logs create microhabitats: a small area with different environmental conditions to the wider habitat, in which minibeasts can live.
When turning the logs over, it is important that children don't roll them onto their/anyone else's feet. Our logs are on hinges so they are more controlled. Make sure that children aren't turning over huge logs that are too heavy for them.

We always ask that the children are careful when turning the logs over. It's important for them to understand how much bigger and stronger they are compared to the insects. If they fling logs without care, it becomes very dangerous for the insects.

When the logs are turned over, we ask children not to stand where the log was lying. This means we're less likely to have an minibeast casualties and it also preserves the microhabitat.
If children want to pick up the minibeasts, then great! We ask them to handle minibeasts close to the floor so if they wiggle or squirm out of their hands, the creatures don't have far to fall. We also emphasise how important it is to put the minibeasts back under the logs.
When the children are done with a certain log, we make sure they put it back in the same place they found it. I like to ask the children whether they can think of any reasons why the logs need to go back to the same spot. If the children are struggling, I get them to close their eyes and listen for what they can hear. Almost immediately, they erupt into a chorus of 'THE BIRDS WILL EAT THEM!'. Having the logs in the same place as they were found also keeps the microhabitat intact, allowing the minibeasts to thrive!
We are really lucky at Skelton Grange to have the space for special minibeast hunting areas, but they are by no means a necessity. Minibeast hunts can be done almost anywhere. Having hands-on experiences with local nature is really important for children. Being in a safe and supportive environment and interacting with nature boosts the children's confidence enormously. There is nothing more gratifying than a child who professed to be terrified of minibeasts holding a worm at the end of the session!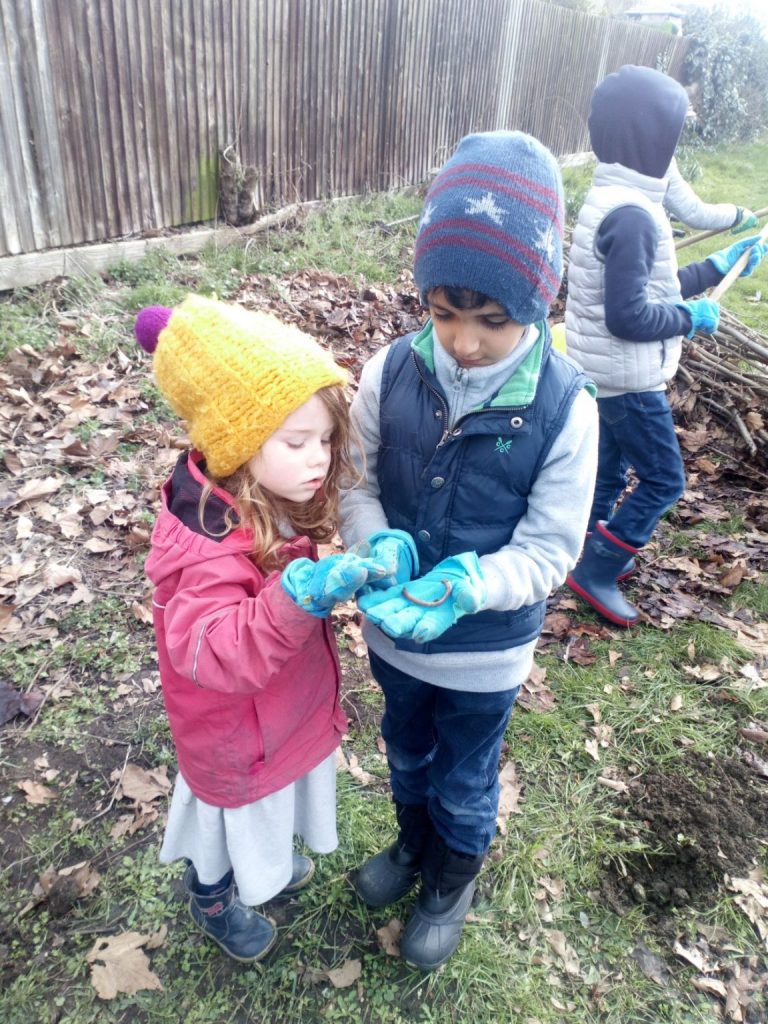 Research has shown the insect numbers in the UK are declining. With insects responsible for so many vital processes that underpin ecosystems, it is important that we protect insects. Helping to create a new generation of insect-appreciators makes me feel hopeful they will be taken into account.
---
Meanwhile down in London, our trainees reflect on their activities, such as completing courses, running workshops, and working with a local community group.
Kate Pullen, TCV London
I have done a lot in the past few months on my traineeship, most notably, I completed a first aid course with St John Ambulance which was a lot of fun and I am now a qualified first aider.
Corporate volunteering days have started up at TCV sites Stave Hill and Greenwich Peninsula Ecology Park, so we have been helping to run those. So far, I have done some tree work and reed bed clearance. In addition, the Mind group is back up and running too, we did an outdoor art session recently and some mating dragonflies came over to say hello.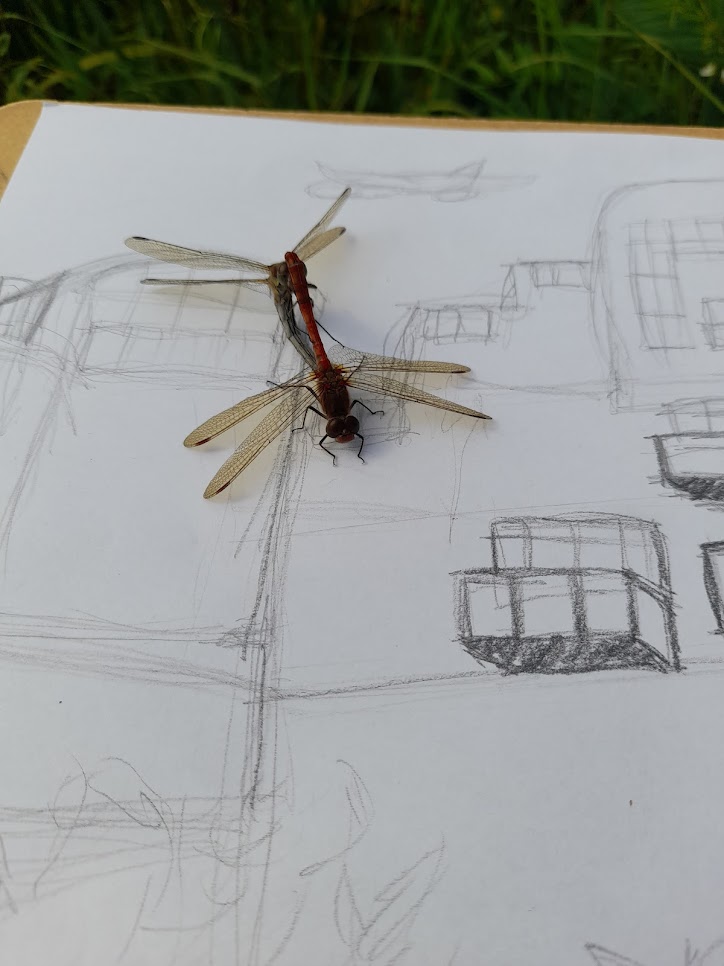 We also had a fungi course with Clifford Davey at TCV's Dulwich Upper Wood. Learning about different forms of fungi was very interesting as was walking around and seeing how many types of fungi we could find in the woodland and looking at them under a microscope.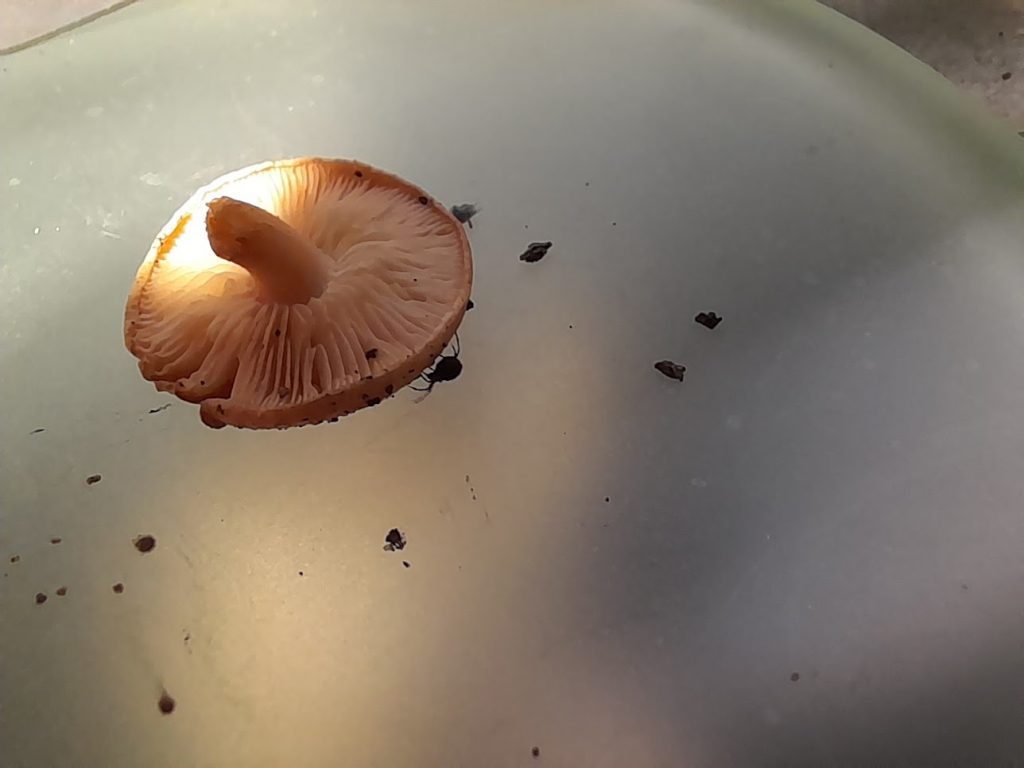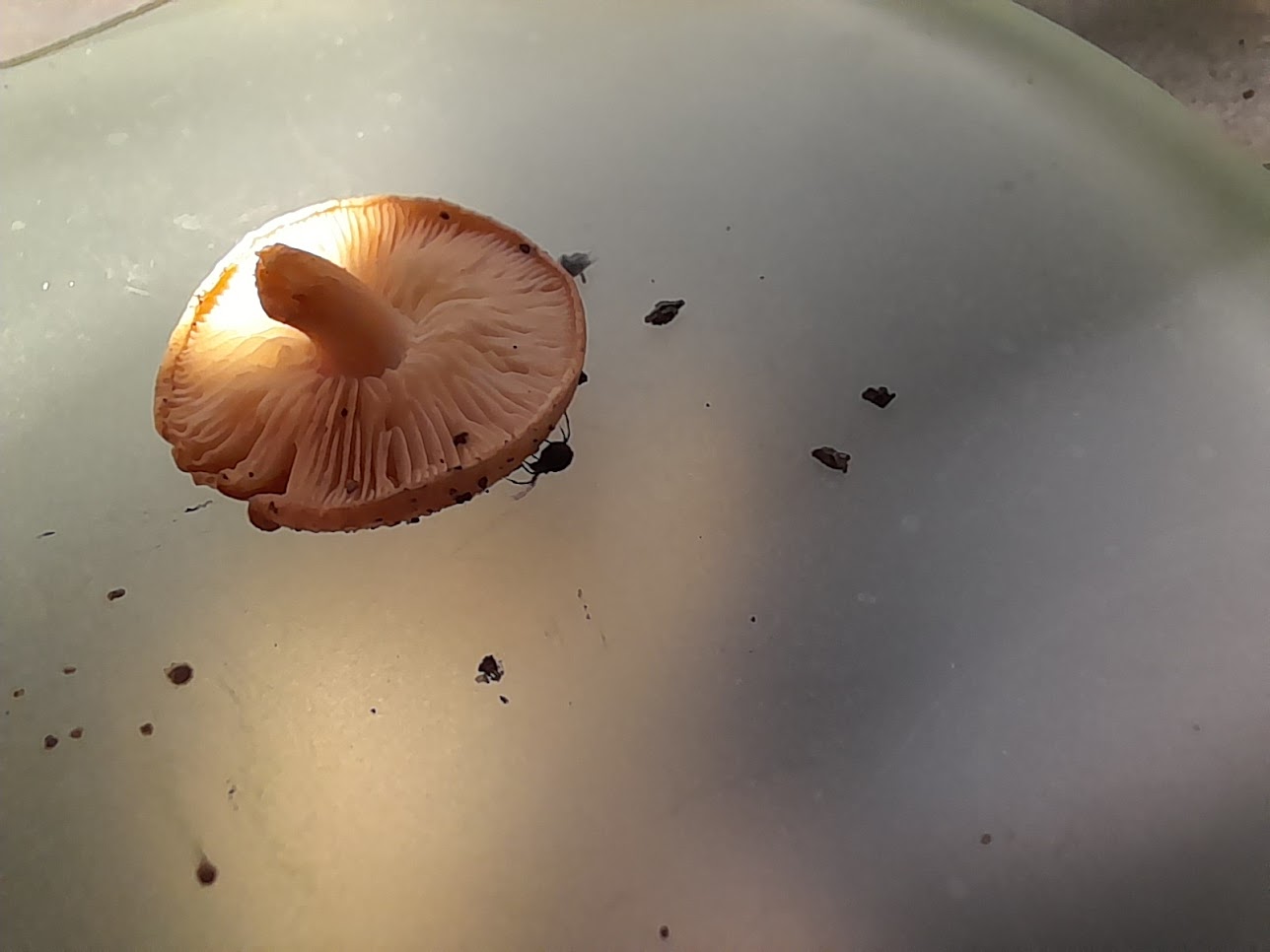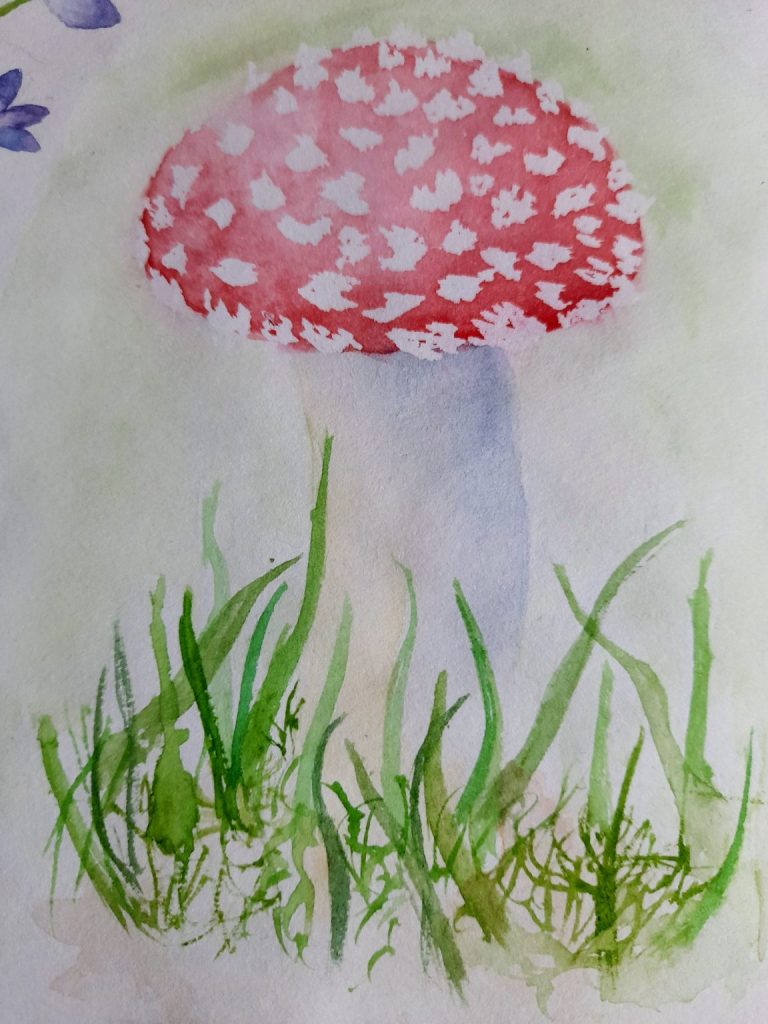 Jozef Szklaruk, TCV London
I got to put on my own workshop!
The workshop was to spread the word about the new developments we are doing to the pond at Dulwich Upper Wood.
I made a bunch of posters and really tried to make sure everyone knew about the Wild in the Woods event. We had lots of young people dropping by and getting stuck in.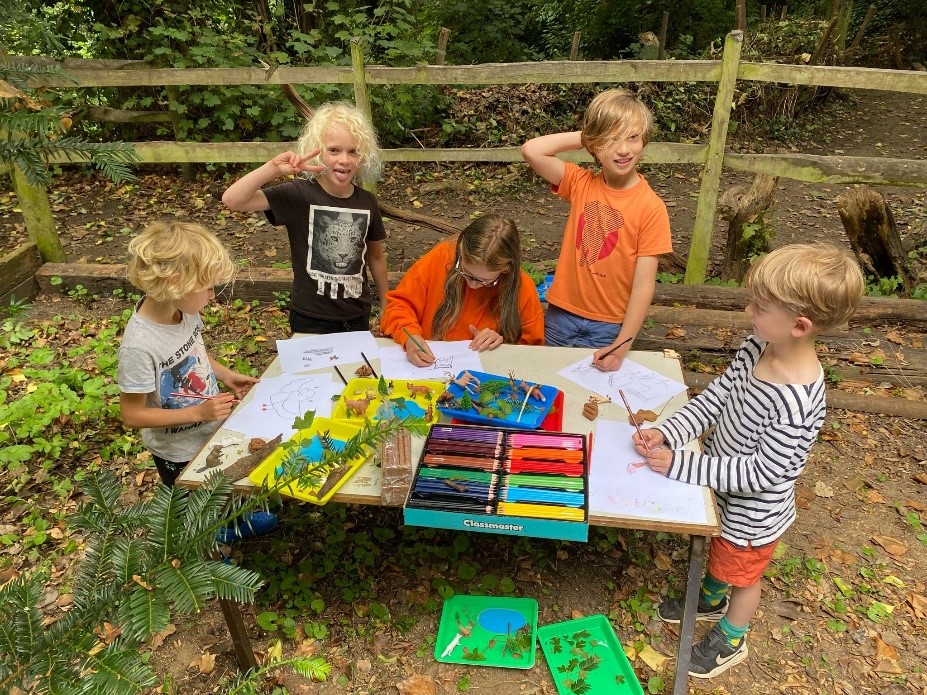 We made our own mini woodlands, drew pictures and even went looking for minibeasts.
We had such a good response from the young people and parents and I'm looking forward to the next one!
Elliott Miller, TCV London
Our own Joe Beale, super natural historian and WildSkills Project Officer, has been excited to get us to a new project in Charlton Park, south east London for months. The park itself is big, with heavily mowed football pitches, picnic areas and a playground. All great for people, but bar a border of lime and poplar trees, there's very little refuge for wildlife.
So it was great to hear local community group, The Friends of Charlton Park (FoCP), have ambitious plans to transform a small section of the park into a haven for wildlife and nature, and were happy for us to get involved.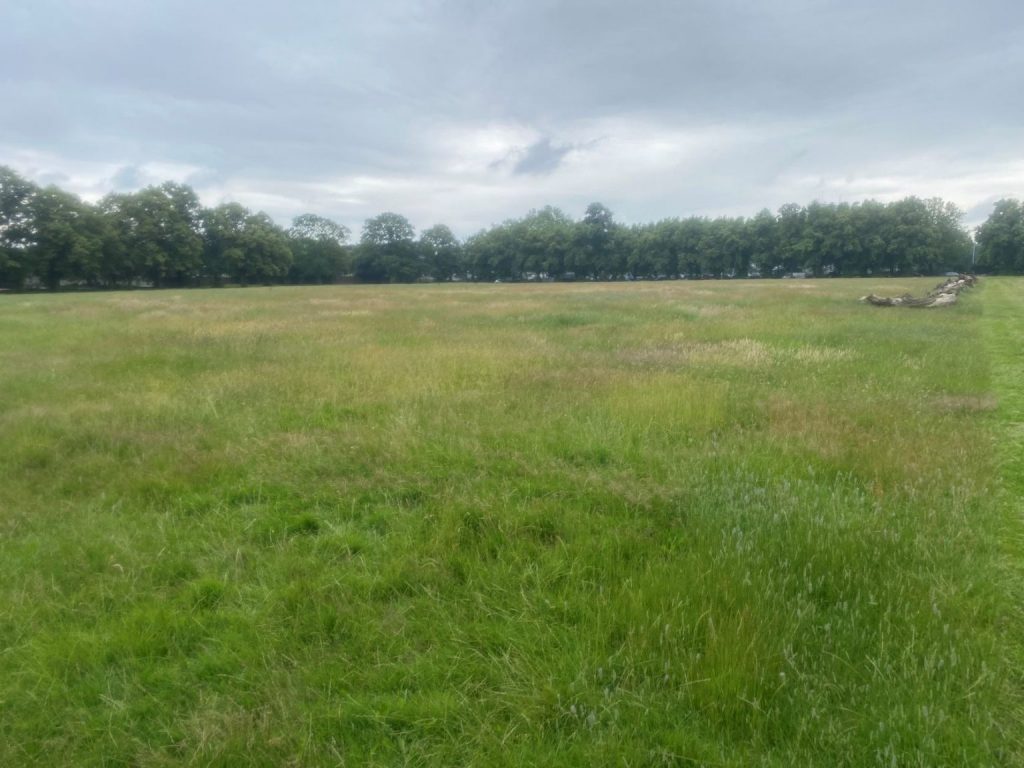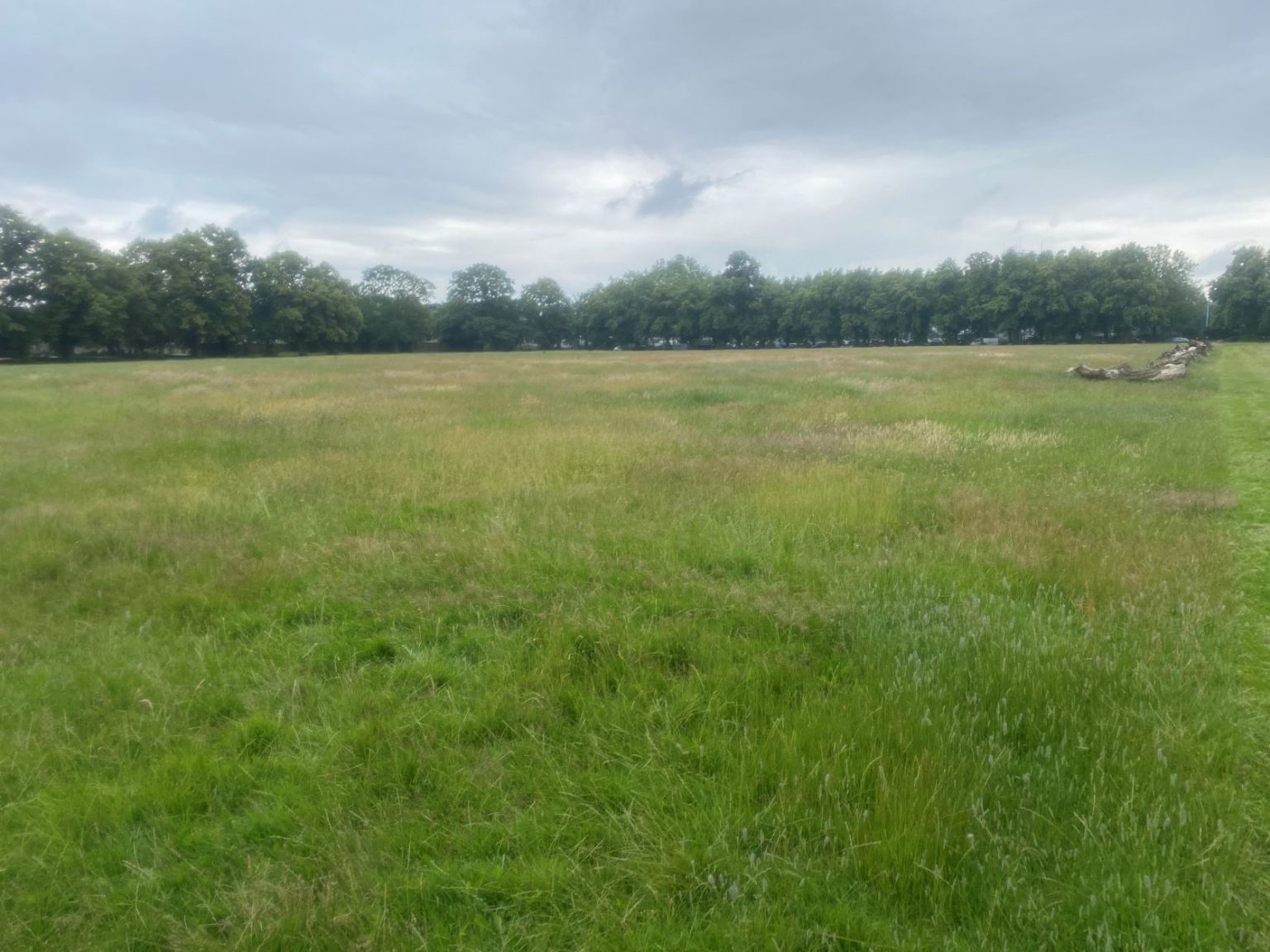 Joe drafted us trainees in to do some scrapes. This is where you strip off the grass and the fertile topsoil below is removed, leaving bare poor soil for basking and mining invertebrates, and opening the doors for self seeding by coloniser plant species. Given the project is new, the FoCP don't yet have a tool store, office or strategy planning war room. Fortunately, the local council supports the project, and agreed to drop off spades and forks for us to get stuck in. Unfortunately, through some miscommunication, the council didn't turn up with their tools, so we weren't able to get stuck in with some digging.
Never one to waste an opportunity to view wildlife, Joe instead suggested we do a walk around of the prospective wildlife area – about half the size of a football pitch – to understand the plans and to see what was already there. The grass on this area hasn't been cut for a year, so it was about 30cm and was a beautiful mixture of mauve, lime green and browns.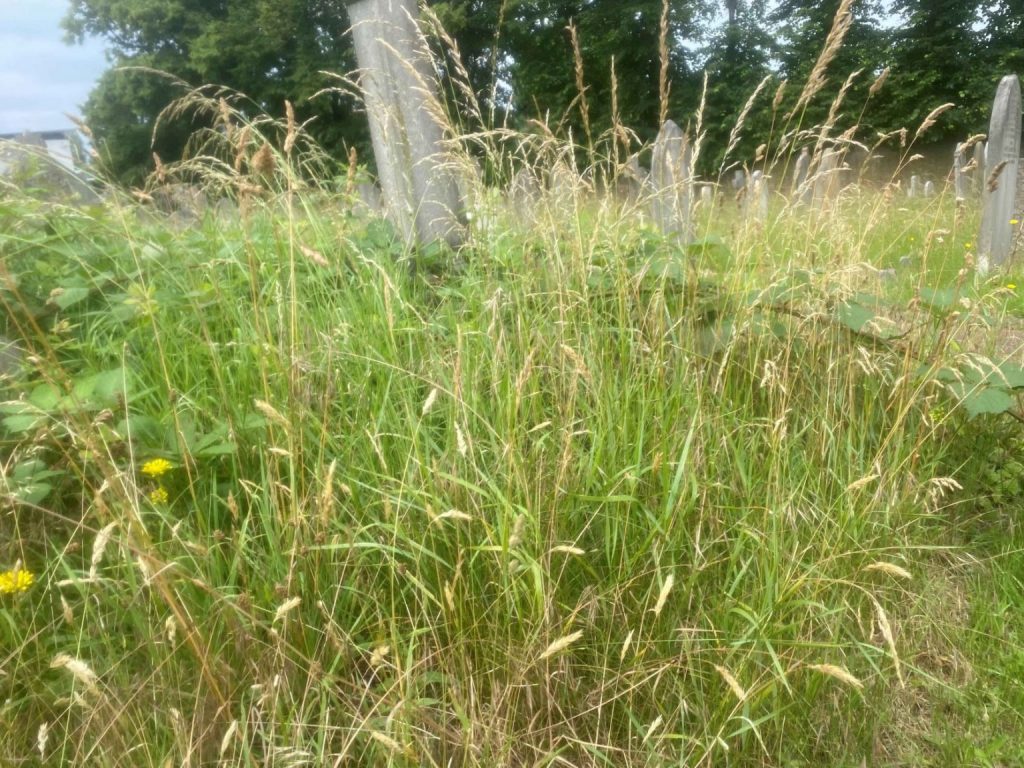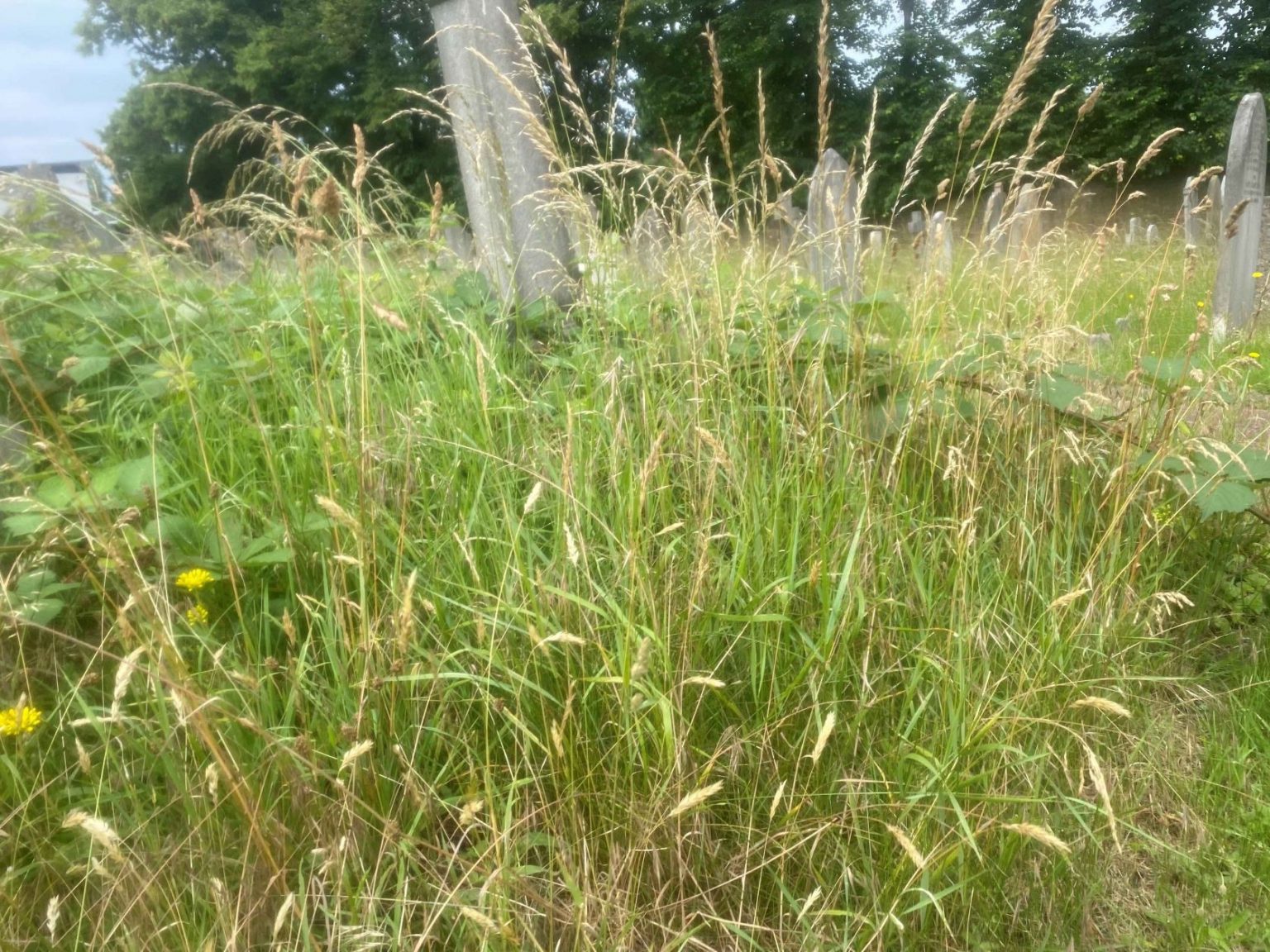 To my surprise, there was a lot of life in the makeshift meadow, despite conservation 'work' not having started yet. We saw emperor dragonflies, grass moths, crickets, meadow brown butterflies, a parasitoid wasp, buff-tailed bumblebees, several true bugs and a sparrowhawk overhead. We also got an opportunity to meet Liz, chair of the FoCP, who popped down to chat to Joe about an upcoming volunteer session to… dig some scrapes.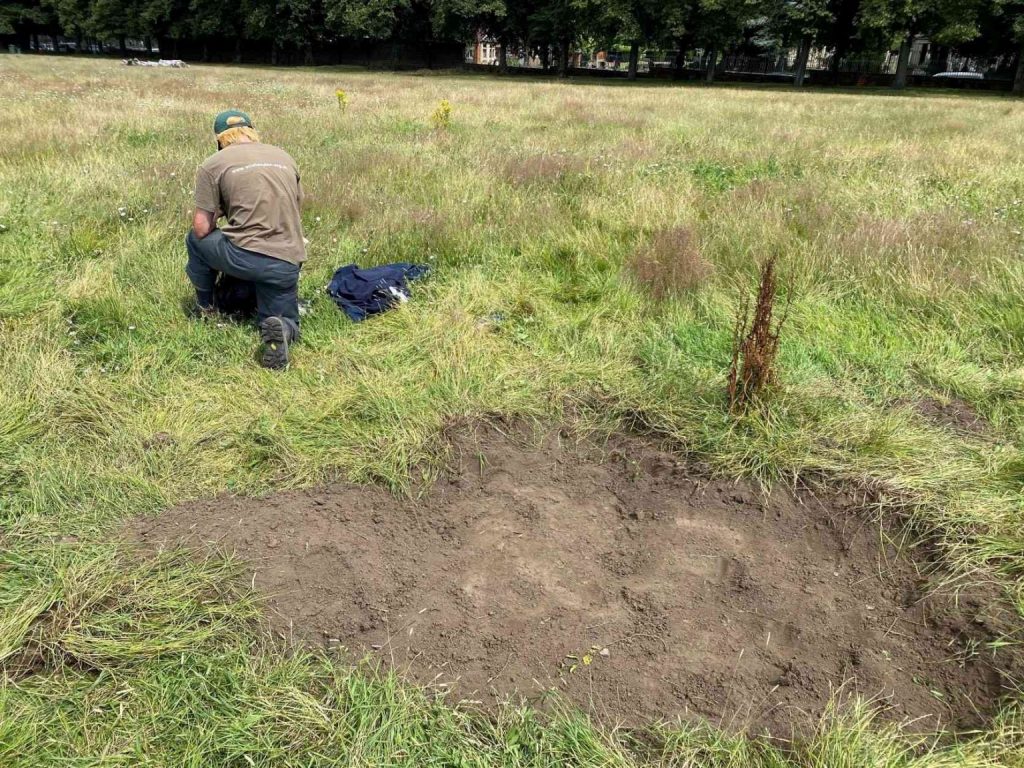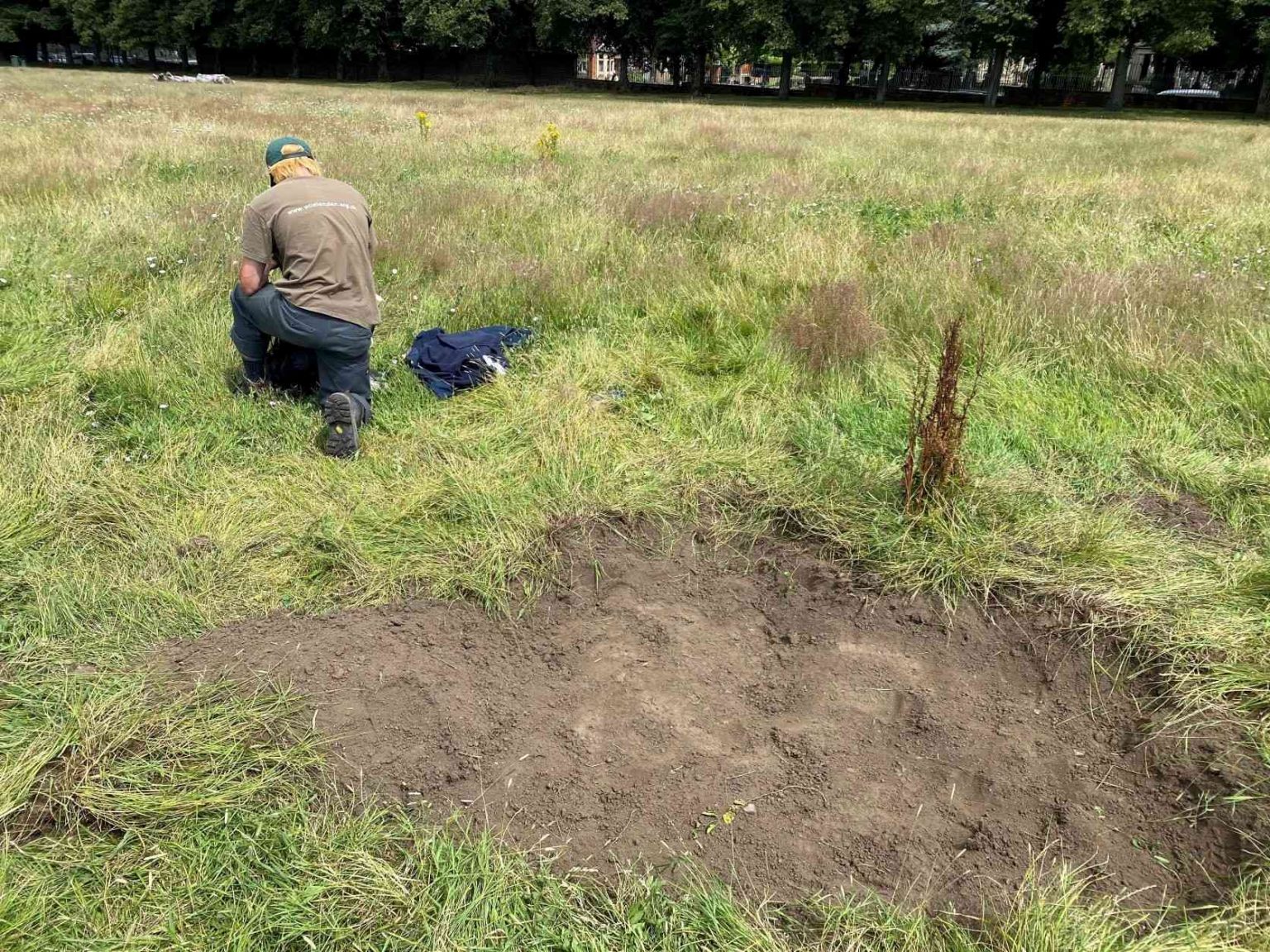 WildSkills Project Reflections
There were two big takeaways for me at the end of our short stint in Charlton:
First, helping external partners, like FoCP, can be a great opportunity to ensure conservation projects involve the local community. After all, it's the local residents who will enjoy it, and often it's them who maintain these areas, too. On the other hand, working with other groups doesn't always go to plan! As we saw on this day, we were relying on the council to bring us tools, and their no show meant we had to change tack. As a part-time civil servant, I understand the importance of working collaboratively with local government, and their support for a project like this is undoubtedly positive for human and non-human residents alike. That said, I also understand the pressure local councils are under, and sometimes projects like these can be slow burners. For me, it shows the importance of being collegiate and collaborative with external partners, but also being able to adapt when things don't go to plan.
Second, there was much more life in the uncut meadow than I was expecting. As conservationists in training, one of the exciting parts of the job is getting stuck in and doing something, like installing scrapes. But equally important, I think, is to recognise when doing nothing is actually better, as well as less intrusive and less resource intensive. In this case, our view was that a mosaic of habitats was best for biodiversity. It leads back to my career interest in landscape restoration and rewilding. Understanding the impact on biodiversity when we install something, and when we don't, is important. It informs how we should manage spaces, particularly in urban areas where their isn't space for, say, herbivores, but there is plenty of people labour to replicate natural processes.
Thankfully for Charlton Park, Liz, a group of volunteers, and then us trainees later descended on the pitch to do those scrapes. This time, though, it was BYOS, or, bring-your-own-spade.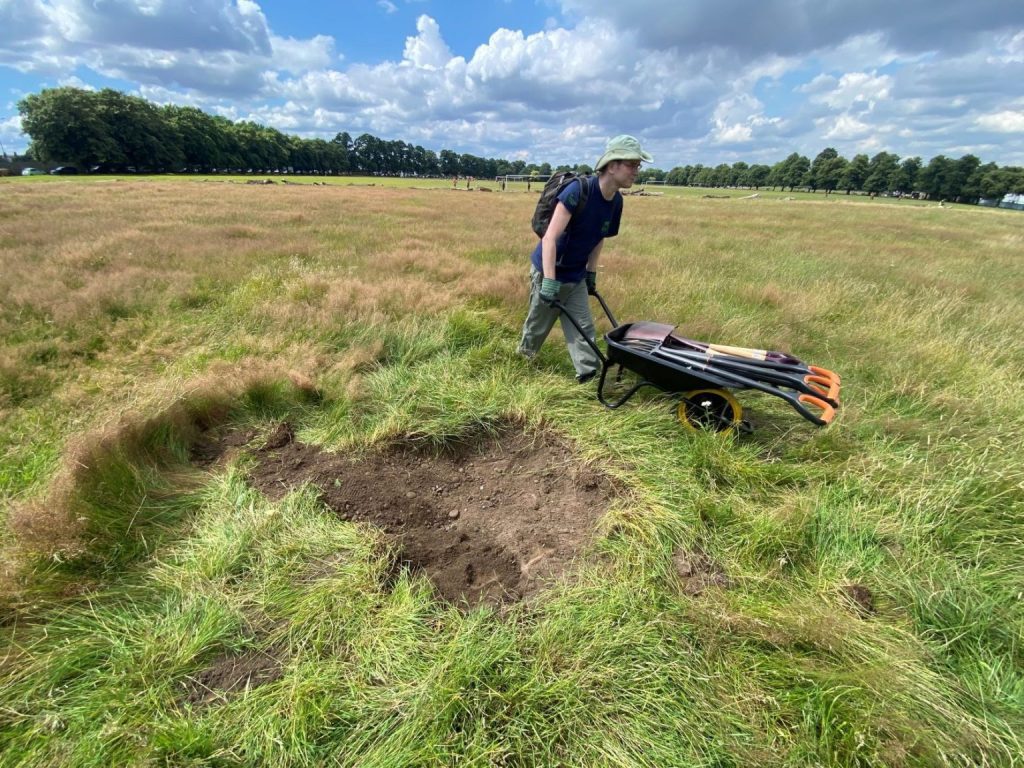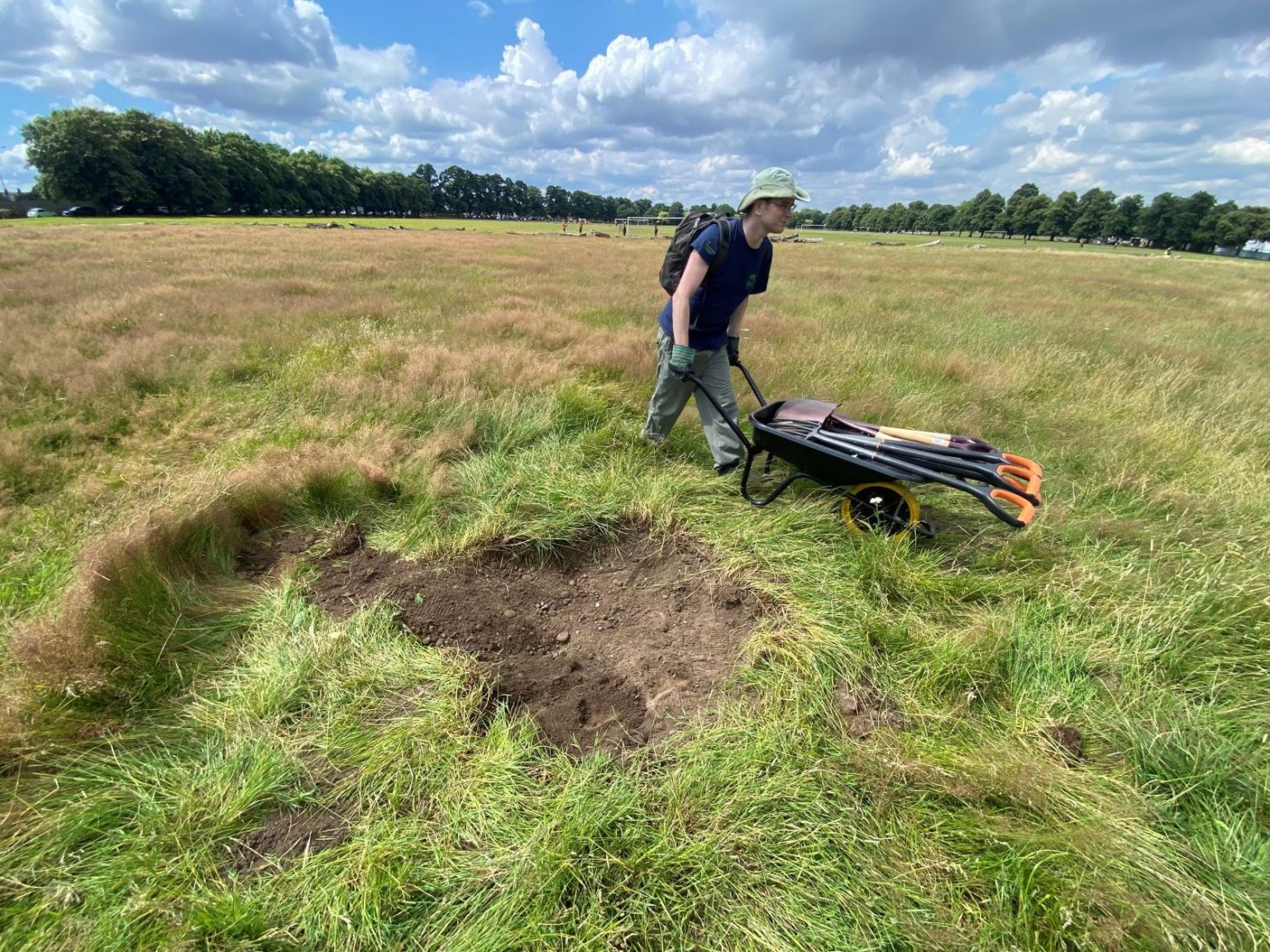 ---
Thanks as always to players of People's Postcode Lottery for your support. If you haven't yet read previous installments of the WildSkills blog and the impact funding is having, click here.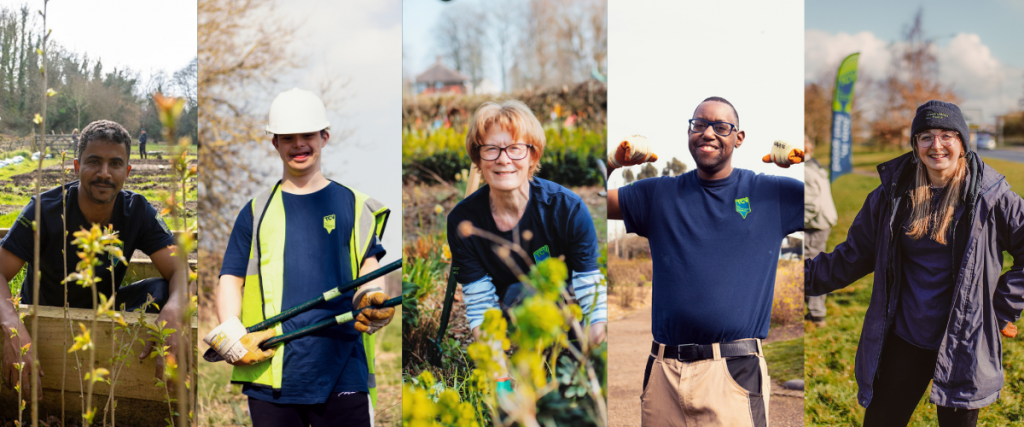 Keep up to date with the latest news and activities from The Conservation Volunteers by following on Twitter, Facebook, LinkedIn and Instagram. You can also sign up to receive our Greenzine newsletter for more ways to get involved.