This month, TCV's WildSkills trainees got stuck into a variety of projects and learning: Including fixing a gate for improved public access, leading education sessions, identifying butterflies and developing recruitment skills on social media…


---
Missed the first three parts of the TCV Wildskills blog? Catch up on the series with the traineeship introduction, and what the trainees achieved in April and May.
Also, head over to TCV Leeds' YouTube channel for a live-streamed insight into the trainee's different locations and projects.
---
Rebecca Kinsella, TCV Leeds
When I was applying for the WildSkills traineeship, one of the main things that stood out to me was the emphasis on education at TCV Skelton Grange in Leeds. Education events are central to Skelton and I knew I would be learning from the best. Over the past month, I've had my first look at how the education events run.
Most weeks in May, we had 3 days of education a week, making it a pretty busy introduction. I was able to get properly stuck in with the delivery, which is something I had been looking forward to from the start. Skelton is very lucky to have such fantastic and experienced volunteer leaders, who I have shadowed and learnt so much from already.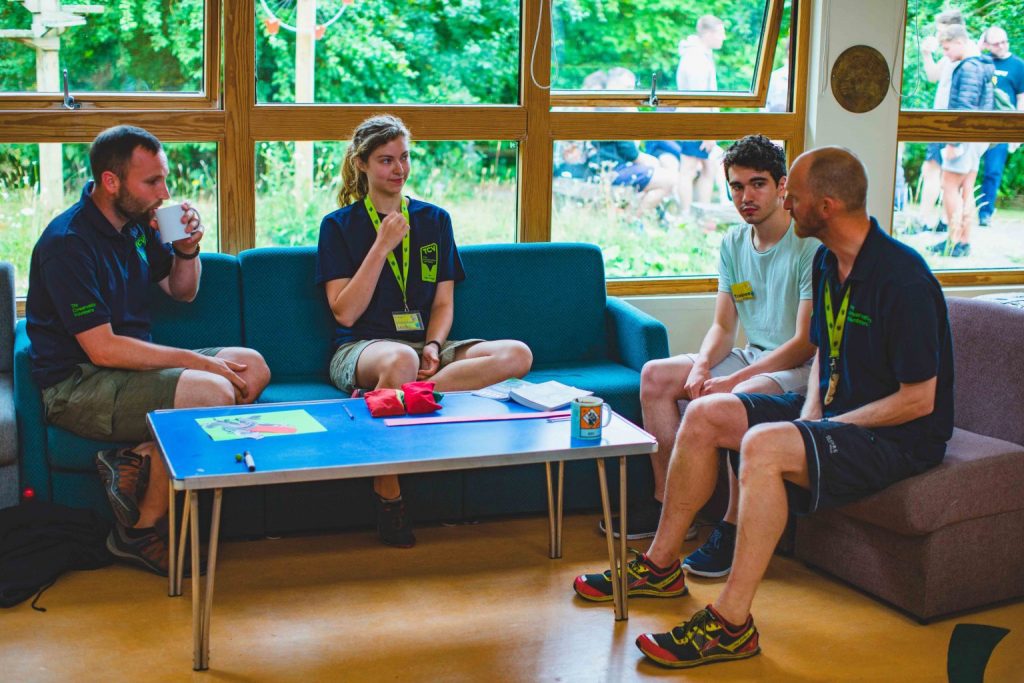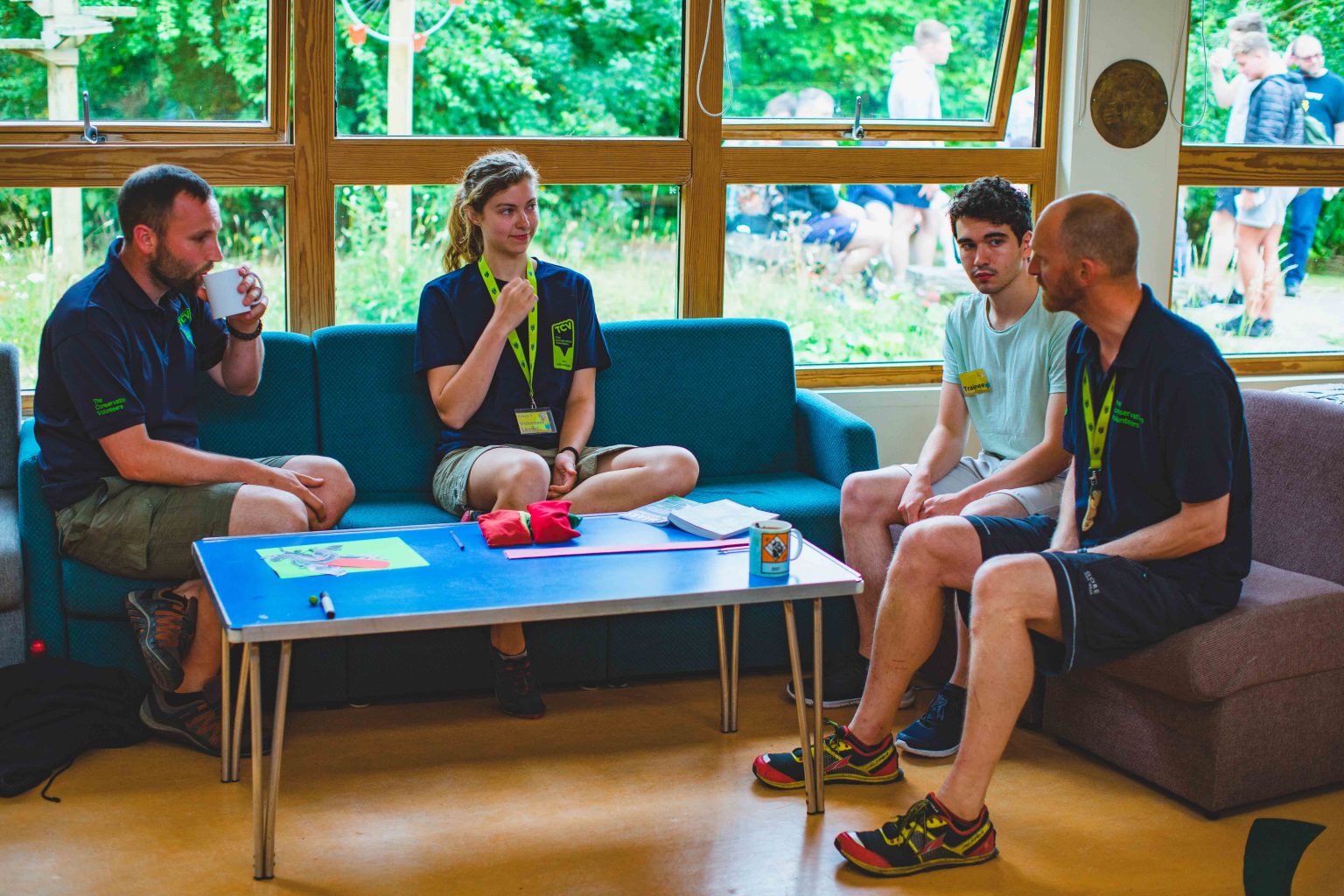 We've done so many different days this month, including Lifecycles, Rocks, Soils and Compost, and Survival days. However, my favourite day that I have been involved in so far has been the Plants and Animals day.
One of the activities that children consistently tell us is their favourite is pond dipping. Some children ask if they will catch fish, sharks, even mermaids. One of the best things about working with children is seeing how boundless their imaginations are. The natural surrounding of Skelton Grange makes their already wild imagination run even wilder!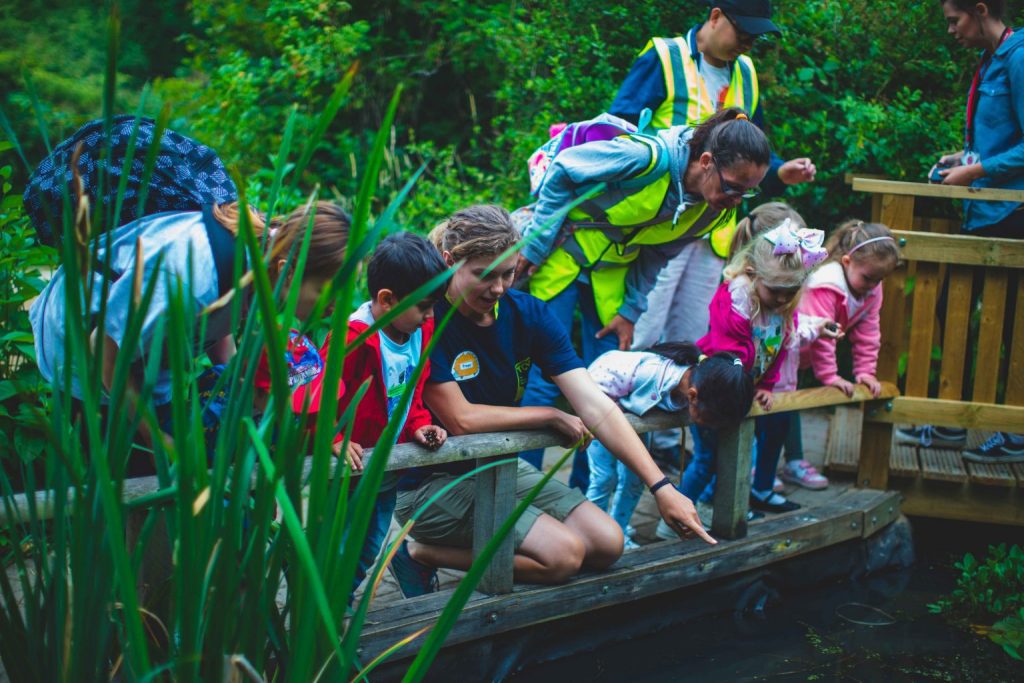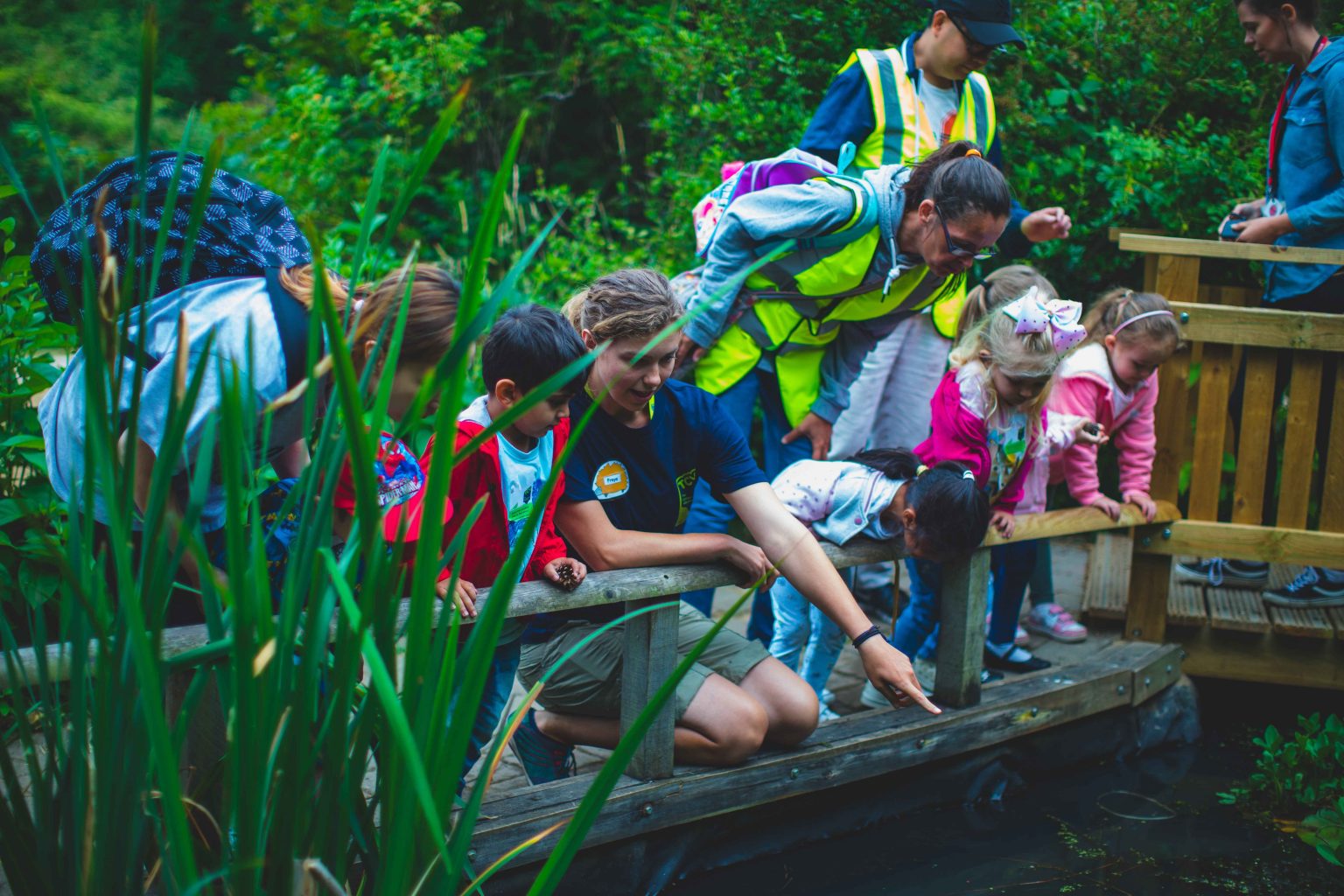 It has been really great to feel myself progressing throughout the past month. I started off shadowing and learning from other leaders, helping out with any of the delivery that I could.
As the month went on, I found my confidence growing and growing. I was able to pitch in more and offer my knowledge. It is really great to work with people from lots of different backgrounds, as knowledge bases vary massively and there is always room to learn from others.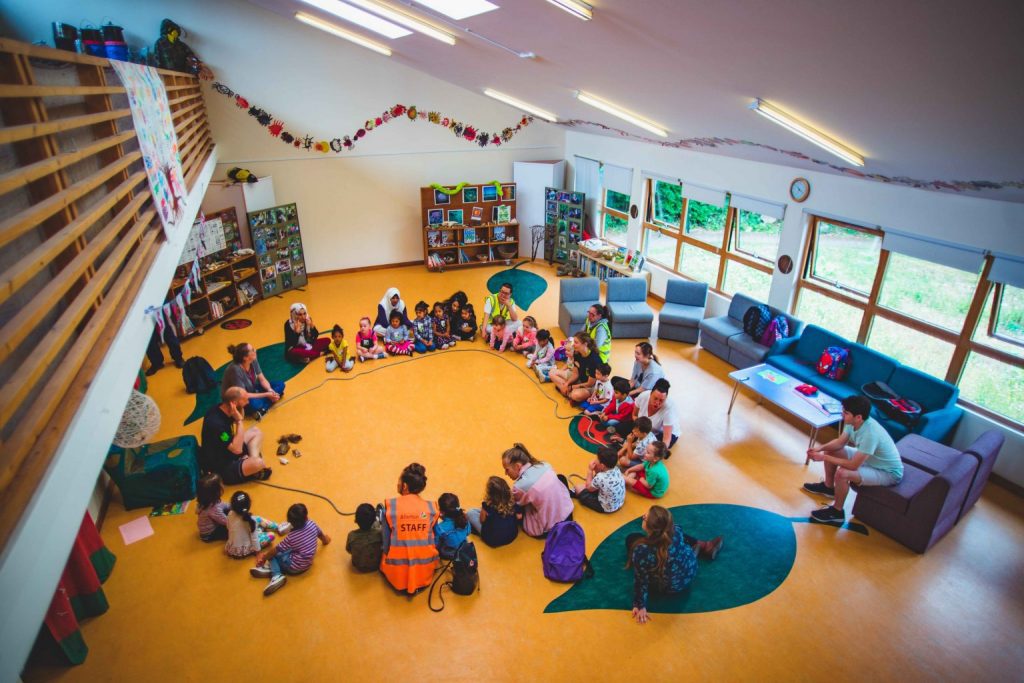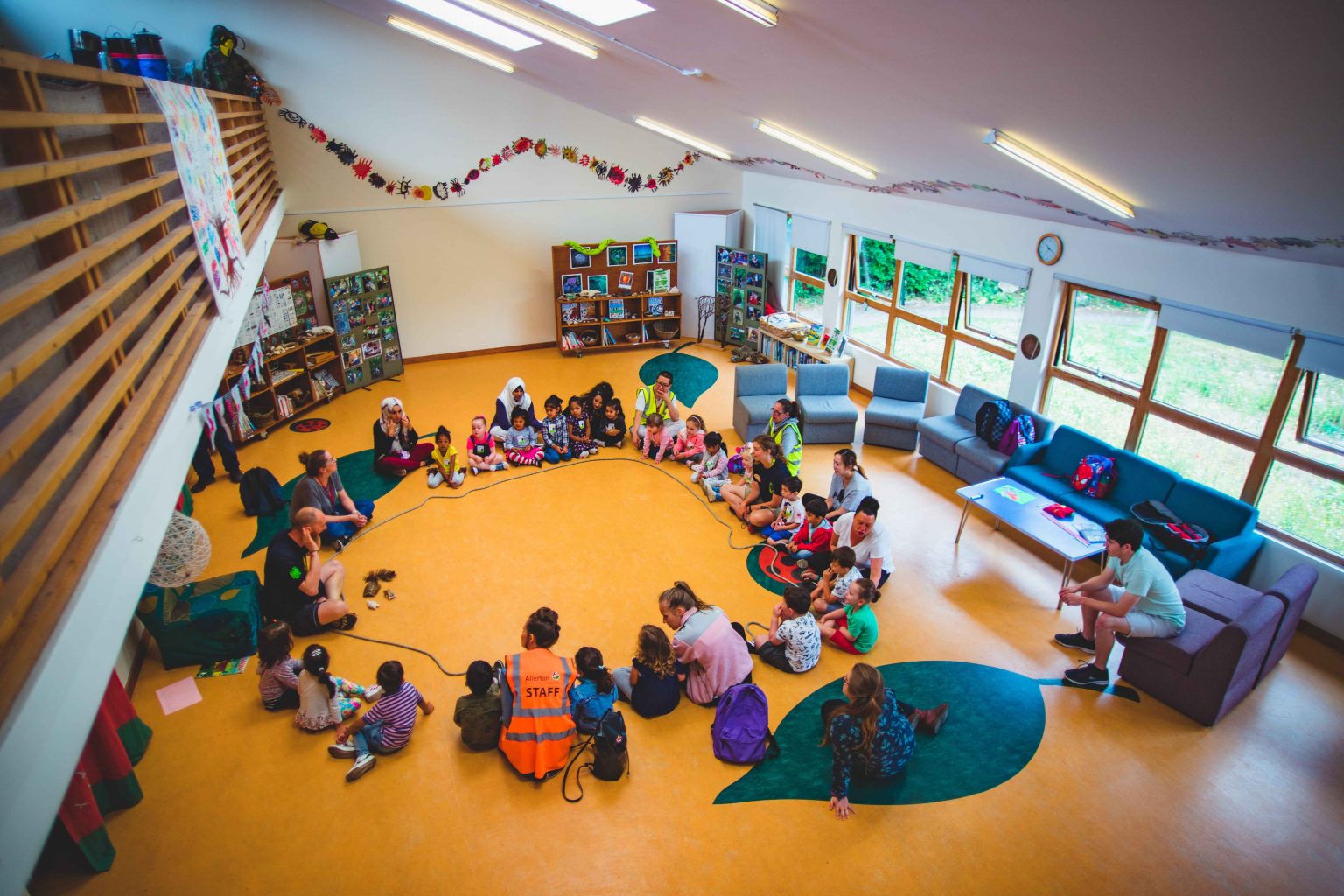 By the backend of the month, I found myself feeling confident enough to introduce the sessions on my own. These sorts of steps in the right direction are really reassuring. Having started in the pandemic, it felt like school trips would never come, but when they did, they came all at once.
Things were very busy and I had to learn the ropes quickly. With every session, I feel myself getting more confident which is great. Having the support and encouragement of the rest of the staff and volunteers is really gratifying.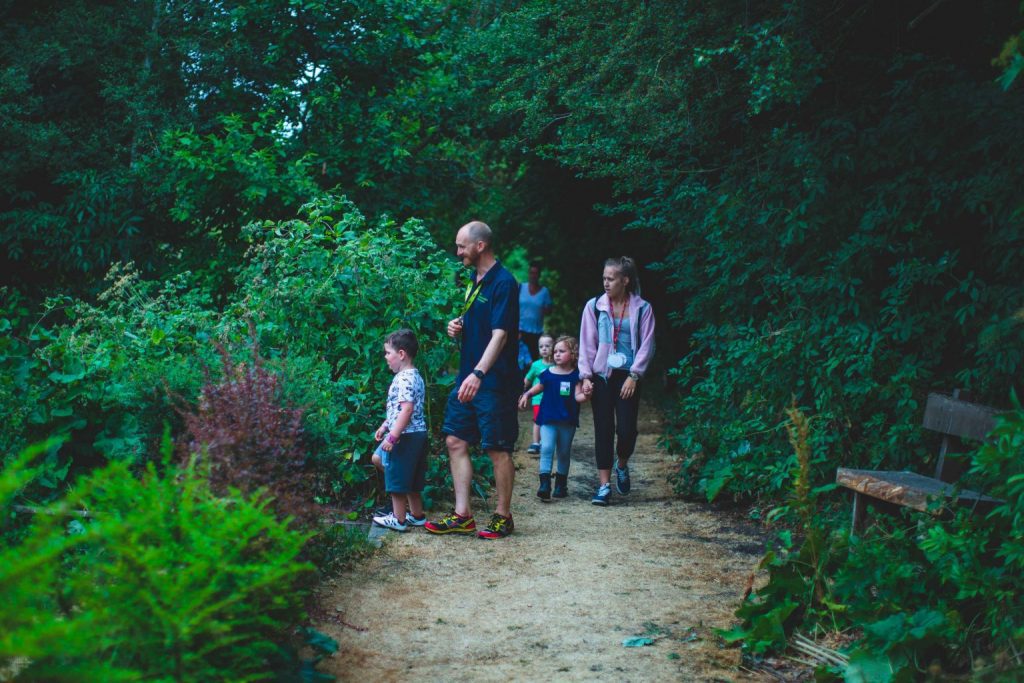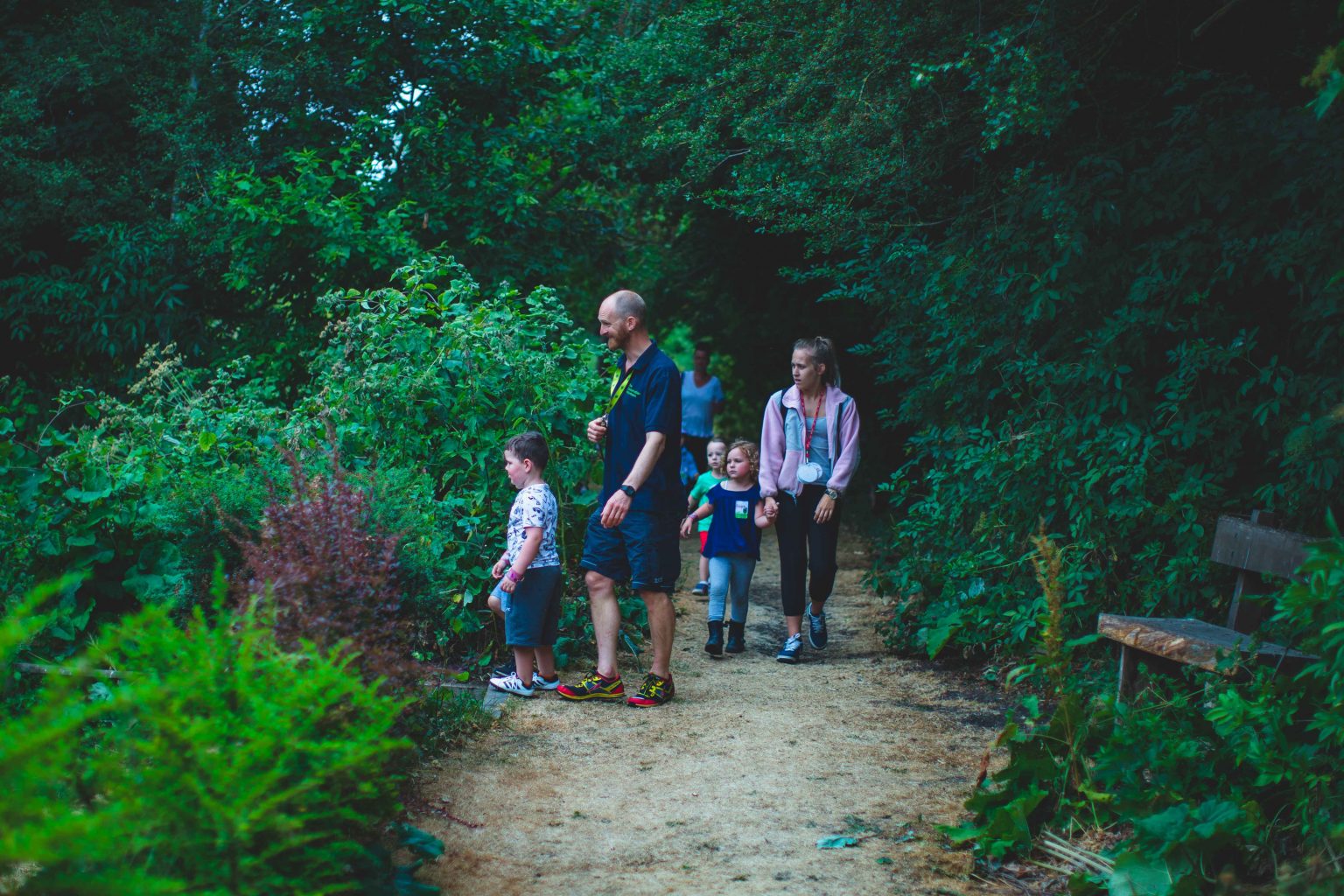 The volunteer team at Skelton Grange is really fantastic and I am learning so much from them. Everyone has something special that they bring to the table, so it's really inspiring to work and collaborate with them.
Looking forward, I think I can see myself leading more often. TCV and the team at Skelton Grange have brought out my confidence. I know that I always have their support, so things that I didn't feel able to do suddenly don't seem as daunting anymore.
---
Kayley, TCV Hull & Humber
I have been a part of the Northern Forest project the past 2 years as a volunteer, but this year was the first year I have been employed by TCV, as a WildSkills trainee. This allowed me to get more involved in understanding the background to the logistics and organisational contacts in planning, coordinating and undertaking the tree planting.
I have furthered my tree ID and Latin name recognition since planting in Northern Lincolnshire by being exposed to new species such as Downy birch (Betula pubescens). This species was not planted in North Lincolnshire as the soil conditions were too dry and therefore not right.
In Hull however, the soil is wetter. I identified Horse chestnut (Aesculus hippocastanum) having large 5 lobed leaves which do not have a rough spiky feel when touching the leaves compared to Sweet Chestnut. Scot's pine (Pinus sylvestris) was another species which I identified. The ID of Scots Pine is easier than others as they are evergreen coniferous trees.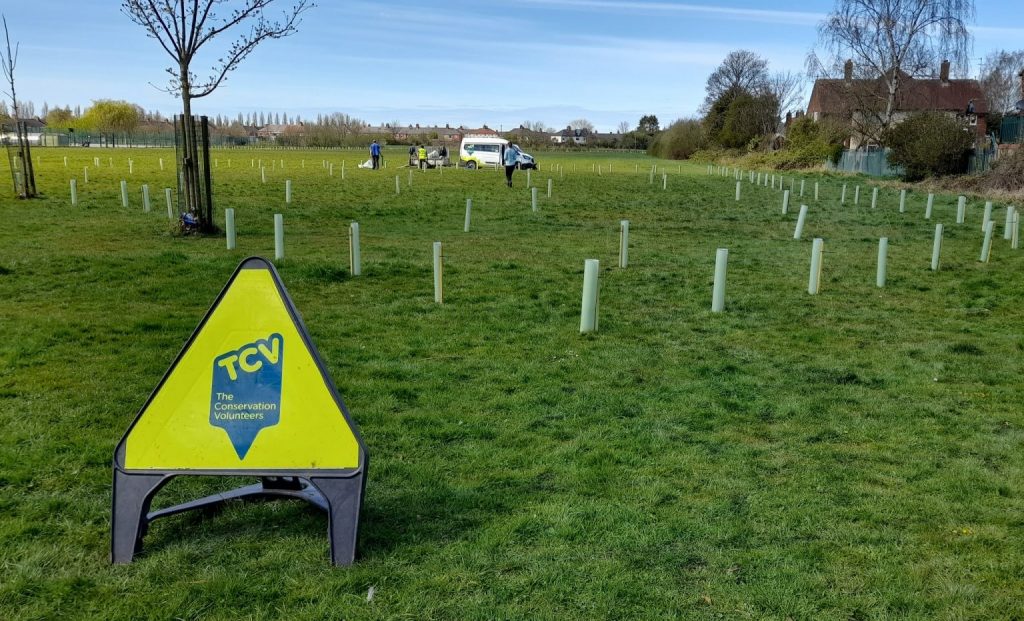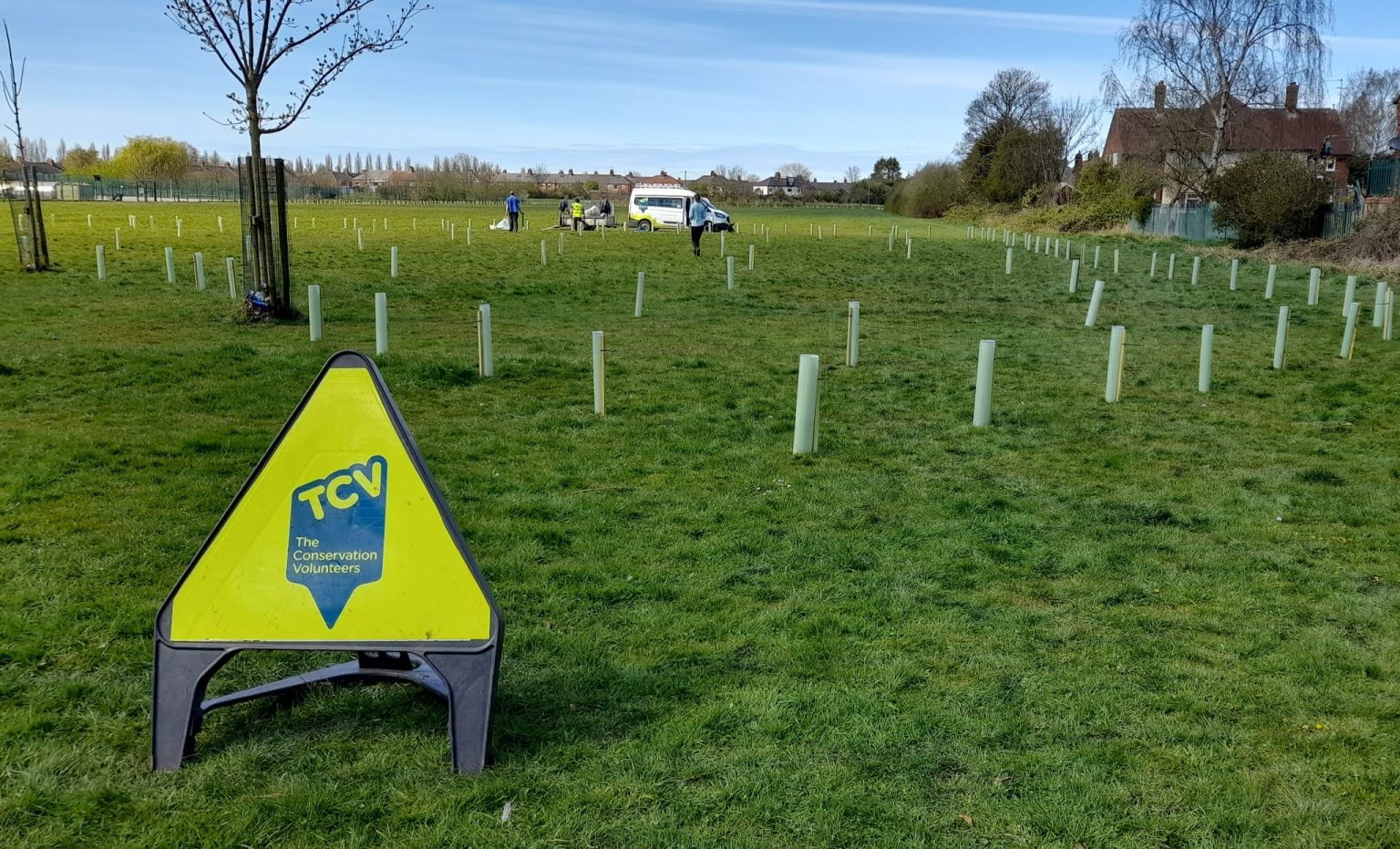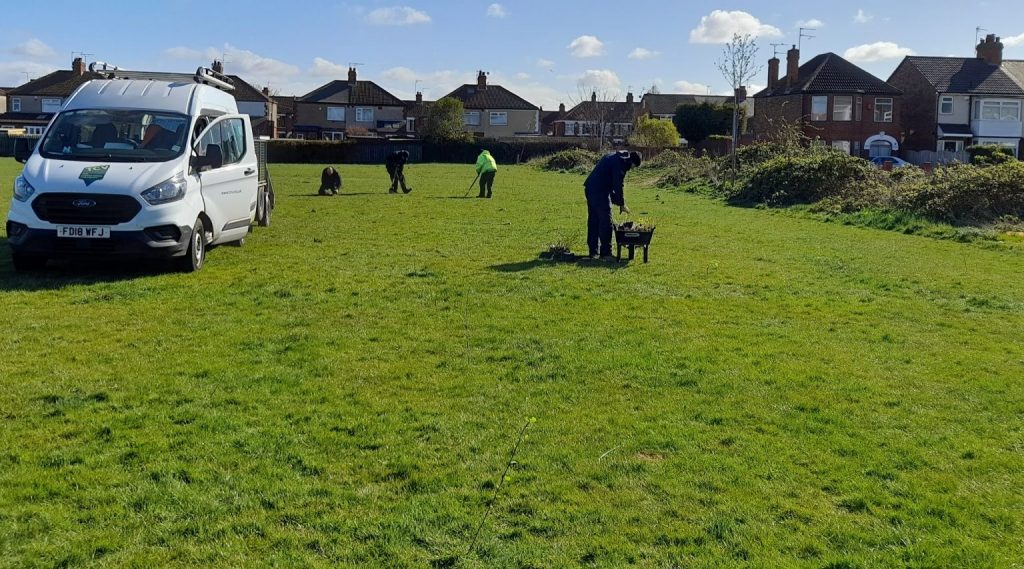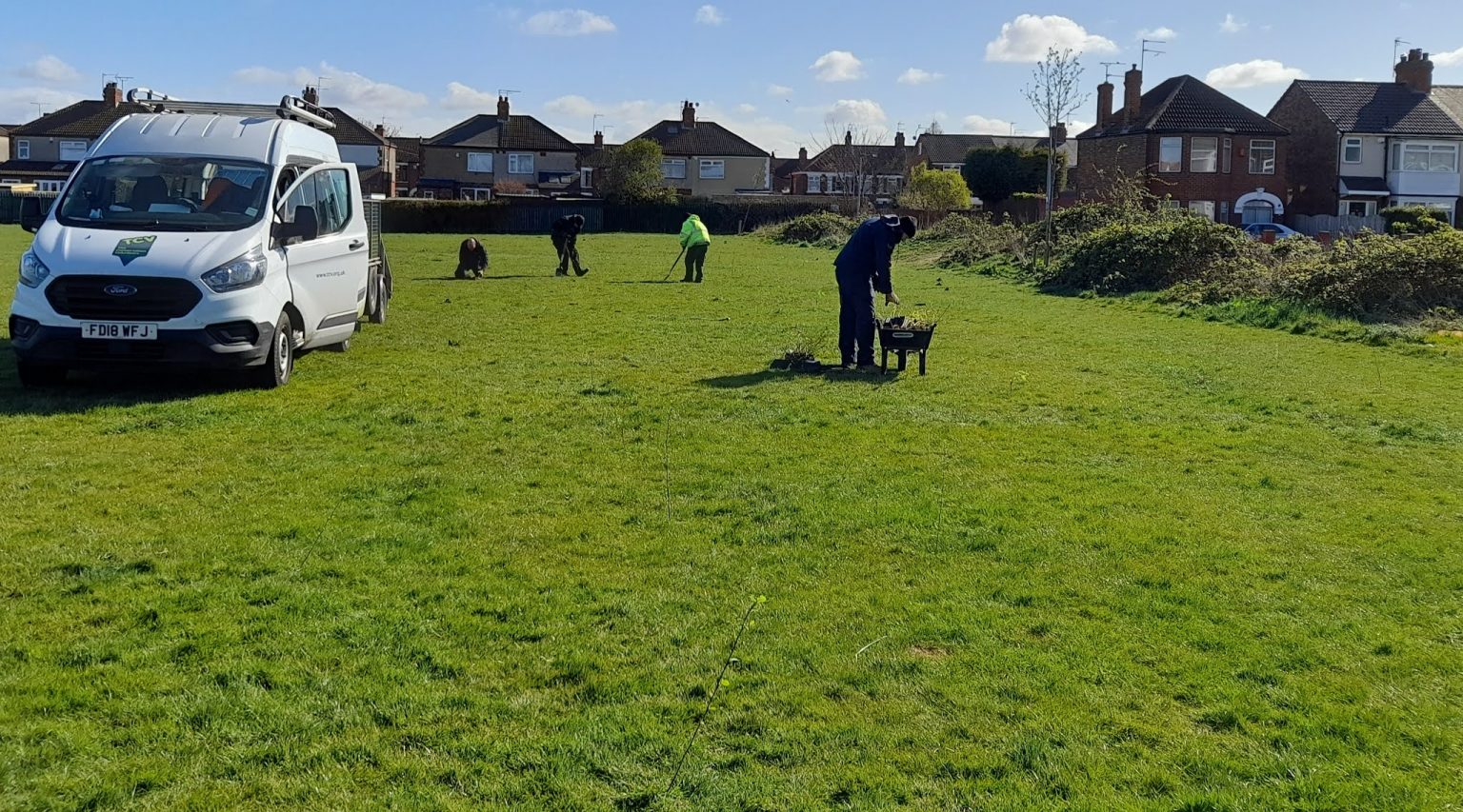 It feels rewarding to give back to the community and to allow woodlands to grow for future generations.
This month while planting in Hull I have been boosting the social media presence for the TCV Hull office and as a result have had more volunteers become interested to join our ever growing team. This included Students from the Hull Zoo Soc from the University of Hull and Hull litter pickers who wanted to contribute to the Northern Forest.
I am also designing a poster to increase the number of our volunteers further.
Head over to Kayley's blog to read about the Northern Forest Project, which is now into its 3rd year. Kayley gives a brilliant overview of the project's aims, including the need for trees to combat climate change.
Kayley also cites the project's achievements so far, including a personal achievement for her team that has planted 65% of the trees in their region.
---
Eva, TCV York & North Yorkshire
Keeping the city accessible
Having stopped tree planting for the season, my next WildSkills project was something very different.
I have been involved in tasks to help maintain public rights of way before. However, fixing a gate was a new experience for me. It was quite a challenge, but was great to learn tips and tricks for both getting it out of the ground and then resetting it properly.
The gate was situated on a bridleway and had started to drift out of position over time, becoming a safety issue as it was now closing much too quickly.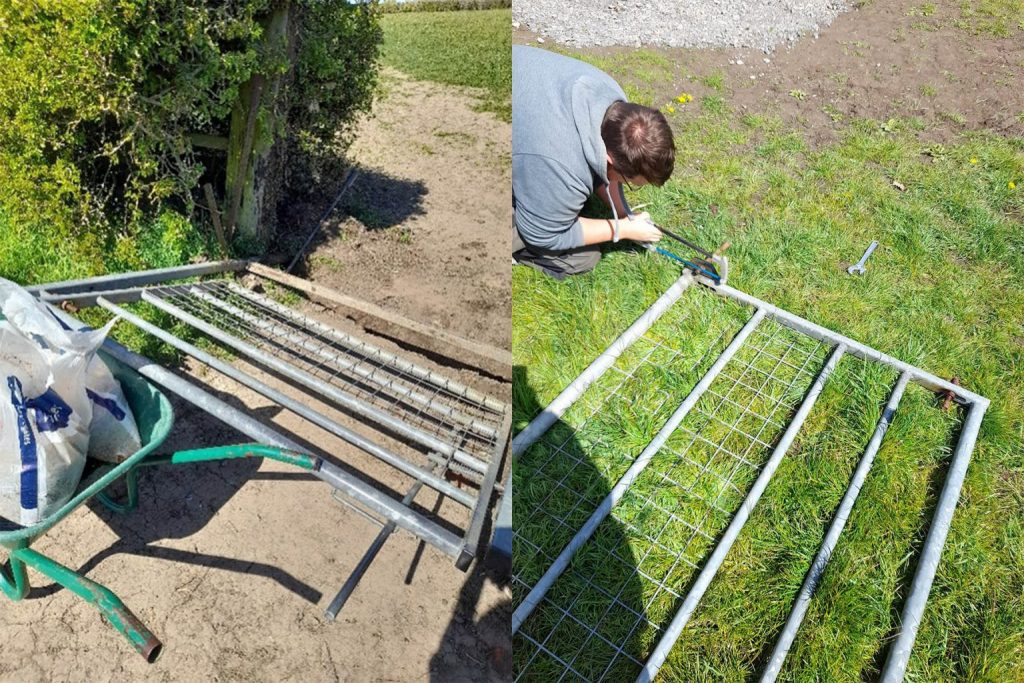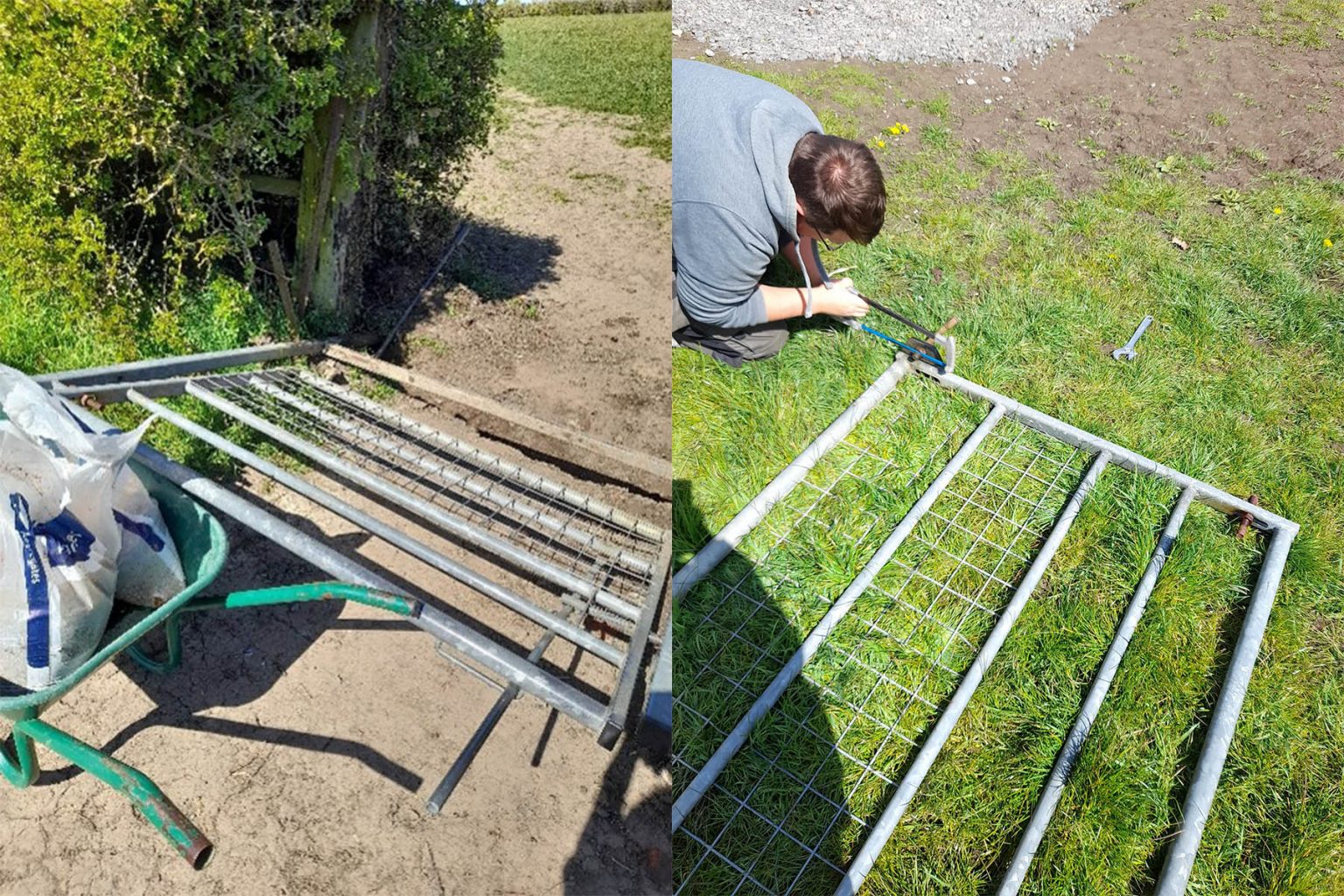 Steps to fix a gate
The first port of call was to get the gate out- a lot easier said than done. Having this 'H' shaped frame, we firstly dug along the bottom to find the crossbar using a prybar and spades. At this point we could get further down each of the legs until it became loose enough to remove.
Using a lot of strength, we could then lever the gate out of the holes. These holes needed to be the correct depth before we carefully lifted the gate back into them. Using various stones to pin the legs into position, we made sure that it was level in all directions before re-filling the holes with concrete.
By adding layers of stone and concrete and using a hand tamper to press everything in tightly, the gate remained in this level position. We then used rocks to pin the crossbar into position before we covered everything back over with the dirt we had removed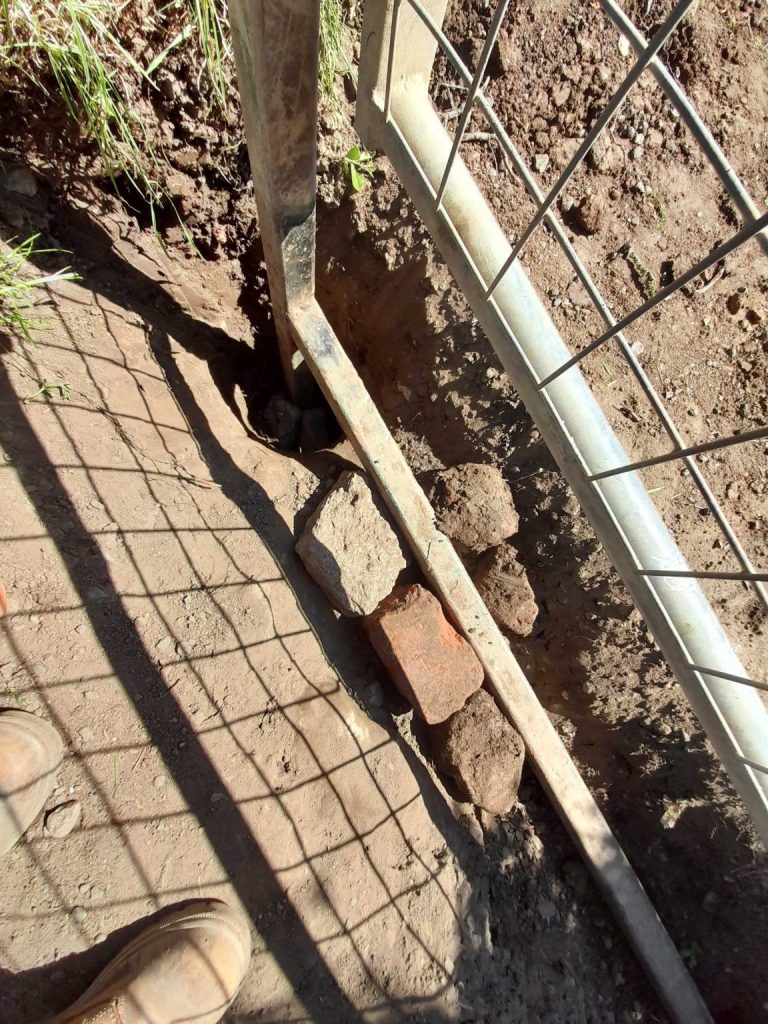 The bolts attaching the gate to its post had also been bent out of place, likely to be adding to the safety problem of the gate. These nuts and bolts were so rusty that it was impossible to remove them using a spanner or wrench.
Once we had lifted the gate off its post, we cut the bolt off using a hacksaw and plenty of lubricant. We fitted the shiny new bolts and slotted the gate back onto its hinges.
Here, it was crucial that we got them in the right position to allow the gate to close at the desired speed. Too fast and it would slam too quickly, but too slow and the gate would not be self-closing resulting in a telling off from the farmer! Once the position of the gate was perfect, we tightened everything up and finished off the job.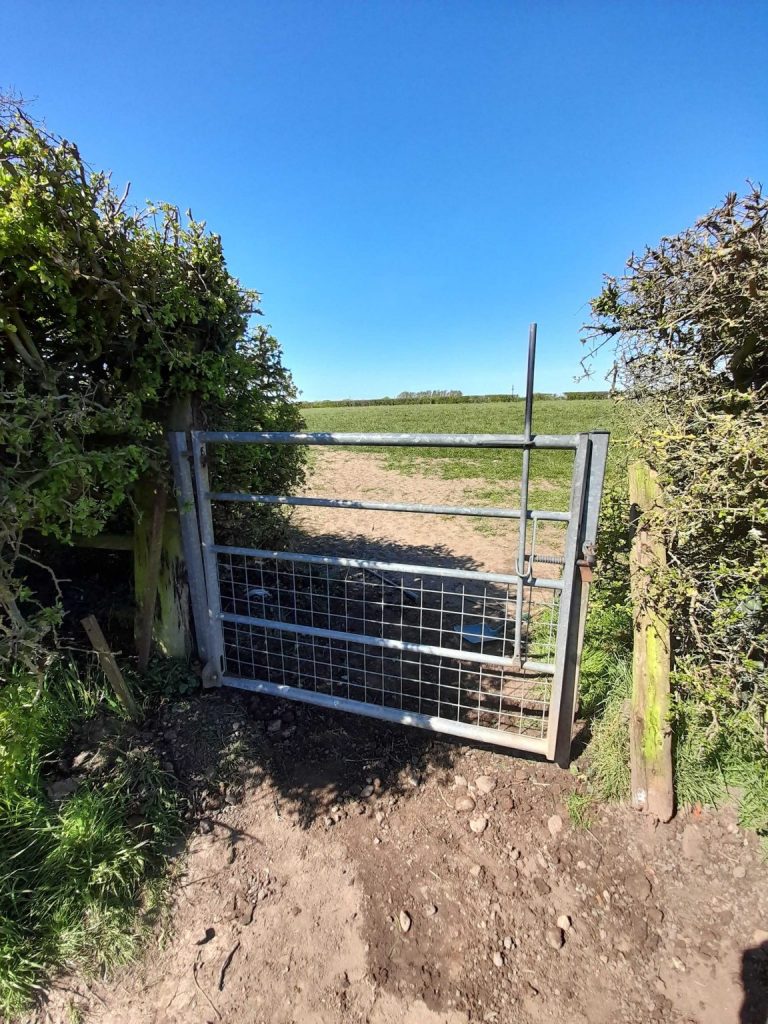 Being in an area that is heavily used and occasionally has livestock in the field, the access point had become poached. This had also been limiting accessibility to the bridleway in wetter months.
Therefore, we filled the access point with a layer of stone in hope to improve the access year-round. Being such a well-loved pathway, many dog-walkers stopped to chat with us whilst we were completing this project and seemed very pleased with our work.
It's always great when you get to engage with local communities and see how appreciative people are of the work we are doing.
Connecting with my southern WildSkills counterparts
Having ceased planting, we have not had any big practical projects going on over the past few weeks. This has been the perfect opportunity to jump on Teams and get involved with what the WildSkills Trainees in the south have been up to.
It was great to get to speak with Sophie Brown, Assistant Ranger at South Downs National Park. She gave us a very inspiring talk about her journey to securing the position she is in today. Having been in our position before, it was helpful to hear about the steps Sophie took to make herself more employable and where she had managed to get this experience from.
It was also interesting to hear about the different roles she has taken on and how, although all wildlife/conservation based, there is quite a lot of variety between positions. Whether the organisation works on a specific nature reserve, works as a contractor, is part of a re-wilding project or works on land owned by others can influence the role you are taking on. It was very motivational and made me want to gain experience in as many areas as possible.
Butterfly identification training
Due to some VERY wet weather, I also got to jump onto the butterfly identification training the London WildSkills trainees are doing. Unfortunately for them, they weren't going to see many butterflies flying around in torrential rain, so fortunately for me they did their summer butterflies session via Teams so I could also join in.
It was a very interesting workshop focused around learning distinctive features of different summer butterflies to improve identification skills. I learnt a lot of helpful tips and got to write them down on the first page of my new wildlife journal!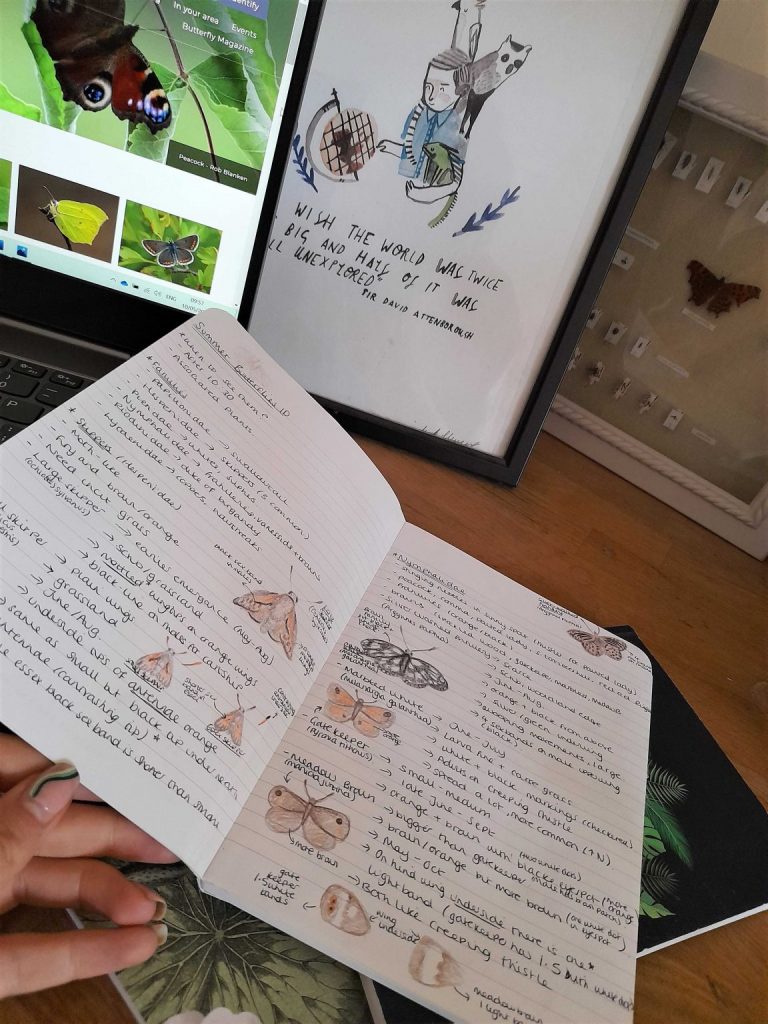 We also talked about how to complete a successful butterfly transect and what things you might need to consider if you want to see certain species. Now all I need is the rain to subside and the temperatures to rise so I can get out there and practice! (Written before the UK got a burst of sunshine 🙂 )
---
Rebecca, Kayley and Eva show us it's such a varied life as a TCV WildSkills trainee! Keep following for more updates from the trainees, both north and south cohorts.
Thanks to players of People's Postcode Lottery for supporting TCV's WildSkills traineeship.
If you're interested in joining TCV as a trainee yourself, sign up to Greenzine, where we share the latest news monthly to your inbox.